Wouldn't it be nice to pick up these Jonita Gandhi songs and relax all day? Do you want to change up your traditional playlist now that you are soaked up with the music? Let us help you!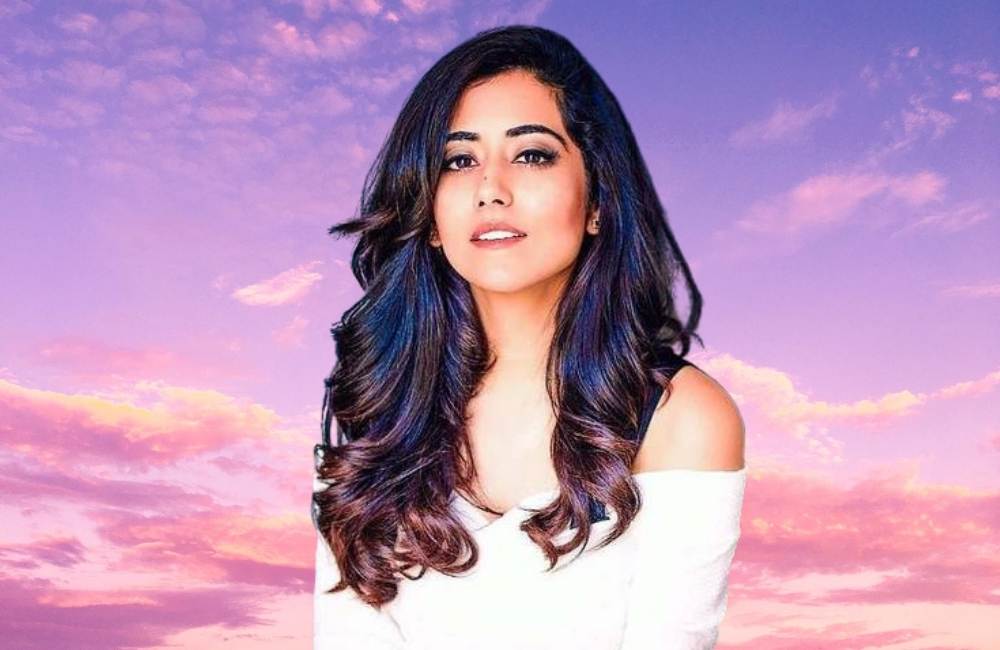 The music industry is continually evolving and bringing new artists to the table. People are always eager to hear something new. Versatile artists sing songs that can transport you back to a mellow time or jolt you out of bed and force you to dance to the beat. We can judge a good artist based on their versatility, and Jonita Gandhi is one of the finest artists that Bollywood has given us.
Jonita Gandhi's voice will make you fall in love with everyone around you. Her voice is different from that of a regular Bollywood song, according to many fans. At the same time, the voice is fresh and upcoming. The songs send chills down our spine and make us fall in love with Bollywood music all over again.
Who is Jonita Gandhi?
Jonita Gandhi has a film background. The Indian-origin Canadian began posting her songs to YouTube after she became fascinated by music. A number of artists have launched their careers on YouTube, such as Justin Bieber, Austin Mahone, Ariana Grande, etc.
She is an adaptable virtuoso who can sing in different languages, including Hindi, English, Tamil, Telegu, Bengali, Punjabi, Gujarati, Marathi, Kannada, and Malayalam. Indo-Canadians refer to her as Toronto's nightingale. The presence of her YouTube channel crossed the visions of so many artists, including A.R. Rahman.
She started off her channel by collaborating with the South Asian a cappella group Penn Masala. Her recent works in Bollywood have earned her a lot of acclaims, and she has also been named the Best Playback Singer.
Jonita was just 17 years old when she began posting her videos online. Soon, she was recognized as the fresh artist of her own time and was cast to sing the title track for her first Bollywood film, "Chennai Express," in 2013. She sings in various genres, including Classical, Western, Pop, Jazz, and Playback.
Jonita started by making her own covers of Bollywood songs like the famous "Paani Da Rang," "Tum Hi Ho," "Tujhko Jo Paaya," and "Suhaani Raat." These song covers gained so much popularity and fame that she was offered an opportunity to perform alongside the renowned singer Sonu Nigam and she managed to do a cross country tour with him.
With "Chennai Express," the music was composed by Vishal-Shekhar, and soon after, her Bollywood career began. Her second lineup of songs appeared in the movie "Highway," directed by Imtiaz Ali and sung by A.R. Rehman.
Best Jonita Gandhi Songs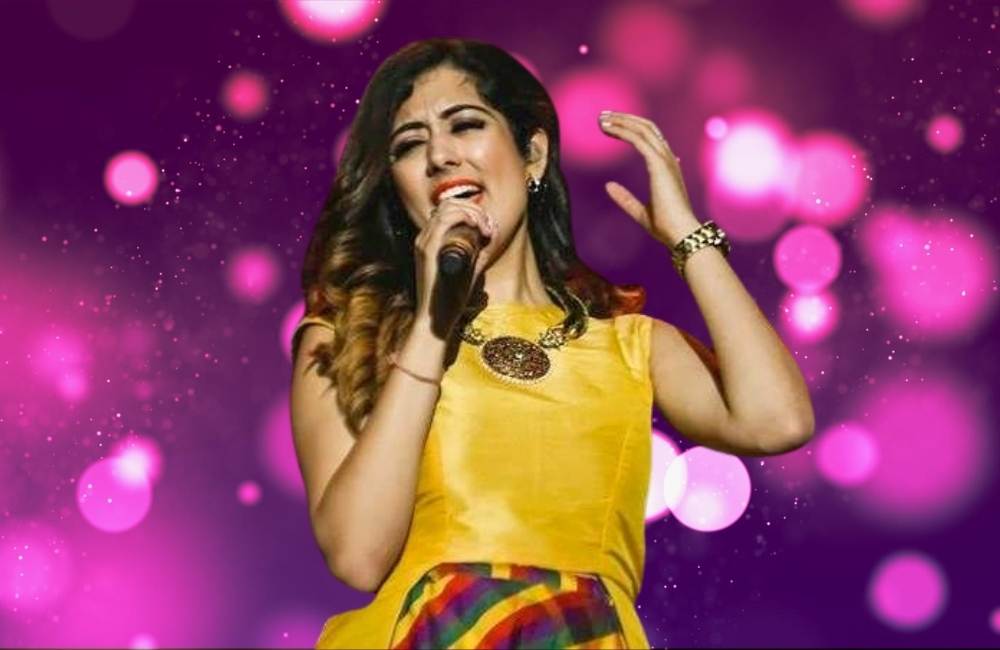 Jonita's career has taken off since she started singing for Bollywood. Many times she was nominated for awards and won as well. With the power of her voice, she has collaborated with legends such as A.R. Rehman and Pritam, who know exactly how to use it.
She has also been active in the famous music production house Coke Studio, known to the listeners who prefer raw music. Despite her busy schedule, she does use her talents to their full potential. We have tried to collect a few of the best Jonita Gandhi songs that fill our hearts with joy and contentment.
Title Track of Chennai Express
This song was composed by Vishal Shekhar, and it perfectly captured the energy in her voice. After this, her career in Bollywood flourished.
"Kahan Hoon Mai" and "Implosive Silence"
"Highway" had another run of Bollywood songs that pushed her career forward. A.R. gives melancholy music. He adds to the songs' softness.
"Mental Manadhil"
Another A.R Rehman composition melted our hearts. The song was sung by Jonita in Tamil and is renowned among its genre.
"Premika"
Jonita worked with Pritam for the first time in the movie "Dilwale.". One-of-a-kind, the song triggers you to dance like you have never done before.
"Sau Tarah Ke"
Another Pritam composition from the movie "Dishoom." This piece gained a lot of popularity and can still be heard at various parties.
"Pink Anthem"
In the film "Pink," starring Amitabh Bachchan, this song was loved by large numbers of listeners, and it touched on a sensitive and strong topic. Anupam Roy, who has composed many sensitive melodies, composed this song.
"The Breakup Song"
The song is the heart of the party. When this song begins, you can't sit still. From the movie "Ae Dil Hai Mushkil," this song is the peppy, upbeat theme that you really are supposed to dance on. Jonita gained a lot of recognition and love through the song. The singer was nominated as the Most Entertaining Singer(Female) at the Big Zee Entertainment Awards, as the Best Playback (Female) at the Stardust Awards, and as the Best Female Playback Singer for the Filmfare Awards.
"Gilheriyan"
The most playful and innocent song that appeared in its time was "Gilheriyan" from the movie "Dangal." The movie became so famous all around the world and won a lot of appreciation. The song won Jonita the Critics' Choice Female Vocalist of The Year at Mirchi Music Awards.
"Saajan Aayo Re"
Again, the semi-classical song from the movie "OK Jaanu" was composed by A.R. Rahman.
"Sayaani"
Amit Trivedi composed the semi-folk song for the movie "Padman." It gained a lot of popularity during wedding seasons.
"Sacchi Mohabbat"
Again one of the songs composed by Amit Trivedi is loved among the category of sad songs.
"Pink Gulaabi Sky"
"The Sky is Pink" is a film composed by Pritam that is one of a kind. In India and abroad, the movie recently got released and was well received.
And the list goes on. Some of her works in the Tamil language are :
"Priyasakhi" by Arjuna Harjal
"Sandakari Neethan" by Vivek-Mervin from Sanga Thamizhan
"Hey Amigo" by Harris Jayaraj
"Engleesu Lovesu" by Amit Trivedi
"Rekkai Thulirtha" by A.H. Kaashif
Instagram Handle of Jonita Gandhi
Jonita has been very active on social media, especially Instagram, where she posts quirky and happy images to keep her fans guessing all day. The official Instagram handle is @jonitamusic.
She keeps on updating the fans and followers about her works. Her life revolves around not only music but also travel and fashion. Over social media, she has built a strong following. She presently has 1.3 million followers, which is a great deal for an artist like her.
On her page, you will see small glimpses of her music videos included in films. She has 2500+ posts that provide good content to her followers and fans. Taking part online and on audience screens is critical for artists. Jonita does the same job perfectly.
When it comes to music, we feel that the same is a sensitive topic to touch as many people feel connected and attached to a song. A singer's most challenging task is to make sure that their listeners feel connected to the song. Jonita Gandhi's voice reaches the hearts of all who listen to it. Her talent has always been admired, and all of her fans are eagerly anticipating her new music.
Talent counts for a lot, but a social presence is important in this technological and social era. Quite successfully, she has used those skills. You can find her works on online platforms such as YouTube, Spotify, and Apple Music by visiting her Instagram profile. We hope her music continues to lift our souls.