How heartbreaking would it be to realize that your furry family member is not welcomed and accepted like you are? With pet-friendly resorts near Delhi NCR, there's no excuse not to bring along your pet.
All of us love our pets, and we want to keep them close to us at all times. We cannot begin to describe how anxious we feel when leaving our pets with friends or even relatives. After all, not everyone understands them the way we do!
A pet-friendly resort concept is welcome news to hundreds of pet owners who can now take memorable trips playing fetch with their dogs or stroking their cats' fur.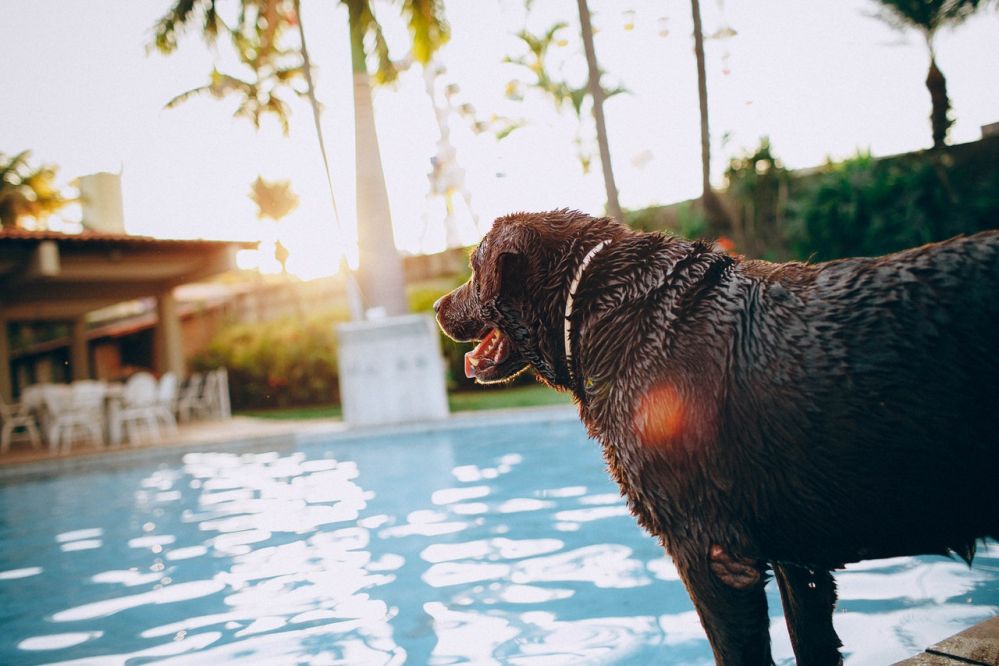 If you're worried about the availability of pet-friendly resorts in and around Delhi-NCR, below are a few options we've put together. You need to make a reservation at one of these places if you plan to take a vacation!
1. The Taj Gateway Resort Damdama Lake
At Taj Gateway Resort Damdama Lake, luxury meets sophistication. This resort in Gurgaon features a gym, a spa and an outdoor pool, 3 restaurants, and other world-class amenities for both you and your pets to enjoy. As you relax by the pool, your pet will have plenty of space to run around and enjoy itself!
Location: PO Damdama, Off, Sohna – Gurgaon Road, Gurugram, Haryana
https://www.facebook.com/TheGatewayHotel
Contact: +91 124-2677 200
2. Heritage Village Resort & Spa
In the circles of pet-friendly hotels, Heritage Village Resort & Spa is a notable name for its Rajasthani-themed decorated exteriors and spacious suites. With their pet for company, this is the perfect getaway for anyone looking to experience India's ethnicity away from the city life of Delhi. You can pamper yourself as your pet plays in the outdoors that resemble Rajasthan!
Location: NH8, Manesar, Gurugram, Haryana
https://www.facebook.com/heritagevillagemanesar/
Contact: 0124 287 1500
3. Baghaan Orchard Retreat
The resort in Kachraut, Uttar Pradesh, offers several adventurous sports and activities including paintball, ziplining, rappelling, etc., in addition to luxury hotel services. If you and your pet want to enjoy some fun activities on your vacation, this is the resort for you!
Location: Kachraut, Uttar Pradesh
https://www.facebook.com/Baghaan
Contact: 081309 80555
4. Surjivan Resort
Located in Gurugram, Surjivan Resort serves as the perfect rural retreat with farm tours and sports activities. If you enjoy spending some time alone reflecting with just your pet, then this is the spot for you. Your pet will have the time of their life prancing around the lush green exteriors.
Location: Naurangpura-Tauru Road, Opp ITC Grand Bharat Hotel, Gurugram, Haryana
https://www.facebook.com/surjivanresort/
Contact: 085060 60606
5. TopDog Luxury Pet Resorts
Are you looking for pet-friendly resorts near Delhi NCR? Decide on one that was crafted especially for them to have a luxurious experience next to you! With relaxing music and an array of activities for you and your dog to participate in, TopDog Luxury, as its name suggests, will make your pet truly feel at the top of the world!
Location: Ballpark Marg, Carterpuri Alias Daulatpur NAS 23A Gurugram
https://www.facebook.com/topdogresorts/
Contact: +91 7290024777
6. Botanix Nature Resort
As the name suggests, the Botanix Nature Resort provides a top-class experience for all nature lovers, as well as a comfortable place for your pet to relax and unwind in the quiet and therapeutic shade of trees and shrubs!
Location: Damdama Village, Near Damdama Lake, Sohna Rd, Damdama, Tehsil, Sohna, Haryana
https://www.facebook.com/botanix.nature/
Contact: 098186 58609
7. Awesome Farmstays
The Awesome Farmstays provide you with a minimalistic, authentic experience while staying in an actual farmhouse. As you enjoy great food and the beautiful outdoors, you can spend some quality time together with your pets.
Location: A 55, Ansals Aravali Estate, Village Garat Pur Bas, Off Gurgaon, Sohna Road, Badshahpur, Gurgaon
https://www.facebook.com/awesomefarms/
Contact: 093112 34603
8. The Retreat by Walias
The best part about this resort in Haryana is exceptional because it does not charge extra for pets! A short getaway of 2-3 days is perfect here. Play tennis and sip hot drinks on the balconies with spectacular views as you relax! You can only imagine how much your pooch will appreciate the welcome it gets here! welcome it gets here!
Location: Ranika Singhola, Haryana
https://www.facebook.com/The-Retreat-by-Walias-832034240483662/
Contact: 097185 57237
9. Bed & Oats
Bed & Oats makes for an affordable getaway that you deserve for those with limited funds. It is a great place for sightseeing, recreation, and fine dining, and your pet will be very well treated here. Also, try their oats while you're there!
Location: 34, G – 19 Rd, G Block, DLF Phase 1, Sector 26, Gurugram, Haryana
https://www.facebook.com/bednoats/
Contact: 097737 70290
10. SimBlisss Farm
Finally, but certainly not least on the list, is SimBliss Farm, where a truly blissful experience awaits your arrival. You will want to host a party at this hotel if you're into partying since you'll have a swimming pool available! With so many areas to explore, your pet will never be bored.
Location: C-62 122052, Pachgaon – Mohammadpur Rd, Manesar, Gurugram
https://www.facebook.com/simblissfarm/
Contact: +919667119117
How are pet-friendly resorts a great choice?
n advantage of pet-friendly hotels over hotels that simply allow pets to stay is that they strive to provide as pleasant and relaxing an experience for pets as they do for their owners!
The added facilities provided by pet-friendly resorts include water bowls, exceptional pet food, toys for your pets to play with, engaging them, and taking the hassle out of arranging their food.
Most hotels also offer separate areas for you to walk and play with your pet, so you don't have to worry about them being all cooped up in hotel rooms all the time. You can find families hanging out in these spaces with kids and pets running around having the time of their lives. The pets also get to see and meet others like them and feel pretty cheerful in the company's presence.
Some places now allow you to unleash your pets and even offer day-care services for them if you need to leave them unattended!
Pet-friendly resorts provide a warm, friendly, and safe environment where you can feel at home during your short stay and enjoy yourself together with your furry friends.
To maintain a hygienic environment, resorts ask guests for a few basic requirements. You should ensure that your pets know how to keep their best behavior up. They need to have all the vaccines they require and be clean and flea-free. Almost all resorts offer pet amenities, so use these features to ensure that maintenance is also a breeze.
The requirements outlined above are not complex and will provide you with a hassle-free holiday experience if you follow them correctly.
Final thoughts
We are adopting more and more pets and bringing them home, making pet-friendly neighborhoods an increasing trend. We see an increase in the expansion of these neighborhoods to our vacation spots. Resorts and hotels continue to be popular among those who can afford to pay a little more to have their pets around.
The trend towards pet-friendly resorts has been documented in studies as well. It ensures their brand image is good and communicates how much they value their customers. Today, many resorts are pet-friendly near Delhi.
Today when pets have their own tiny homes, clothing, and accessories, why not let them take a little vacation with us? We and our pets are inseparable, and no hotel policy should be able to part us!
So next time when you're looking for pet-friendly resorts near Delhi-NCR and don't want to leave your pets behind? Feel free to reach out to any of the resorts mentioned above!