Blindingly white mountains, crystal-clear waters, ancient snow, crackling ice, leisurely lying seals and penguins, and whales jumping out of water – Antarctica is a true wonder in our modern world, as it can pride itself on a pristine and unspoiled beauty of nature.
From majestic icebergs to adrenaline-pumping activities, we've got the inside scoop on the unmissable experiences that will leave you breathless in the untamed beauty of Antarctica.
However, it is rather a cursory outlook on the White Desert, as there are more things to explore when setting on the trip to the coldest, driest, and windiest place in the world.
Let's dive into the best tourist attractions in Antarctica and discover why it's become a must-see destination for intrepid travelers around the globe.
Are you ready to check off the ultimate bucket list item?
Let's go!
1. The South Shetland Islands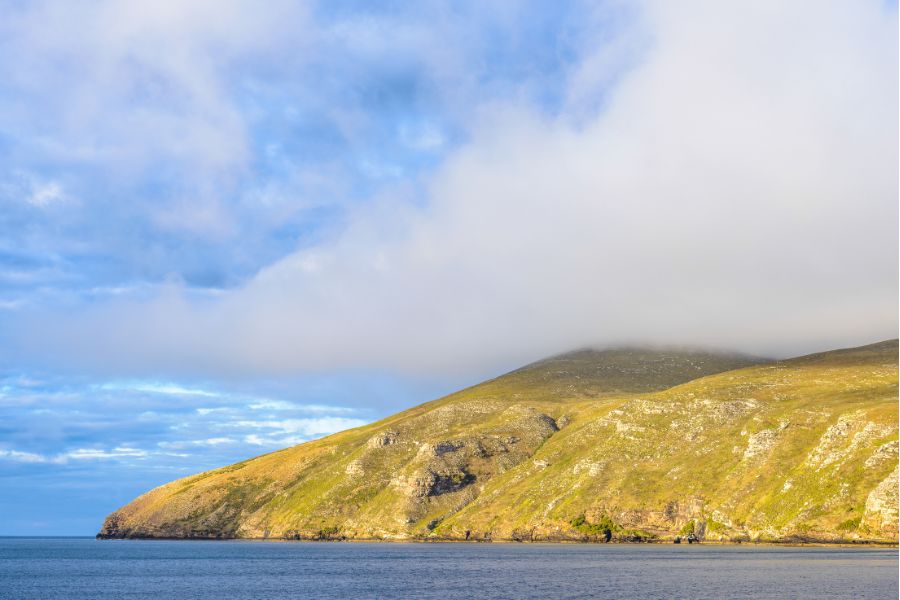 When embarking on the expedition cruise Antarctica, you are expecting lots of ice, snow, and white colors, right? But what about black sands and volcanoes? Though it is hard to believe, they do make part of a huge Antarctic world and can be found on the Shetland Island.
Black sand beaches are of great interest to scientists, thus, there are a few research stations.
Being located 120 kilometers north of the Antarctic Peninsula, it also hosts a Deception Island, which allows ships to sail right into the center of a submerged caldera. Apart from that, the islands open a breathtaking view of glaciers, ice sheets, icebergs, penguin colonies, and seals.
2. Antarctic Peninsula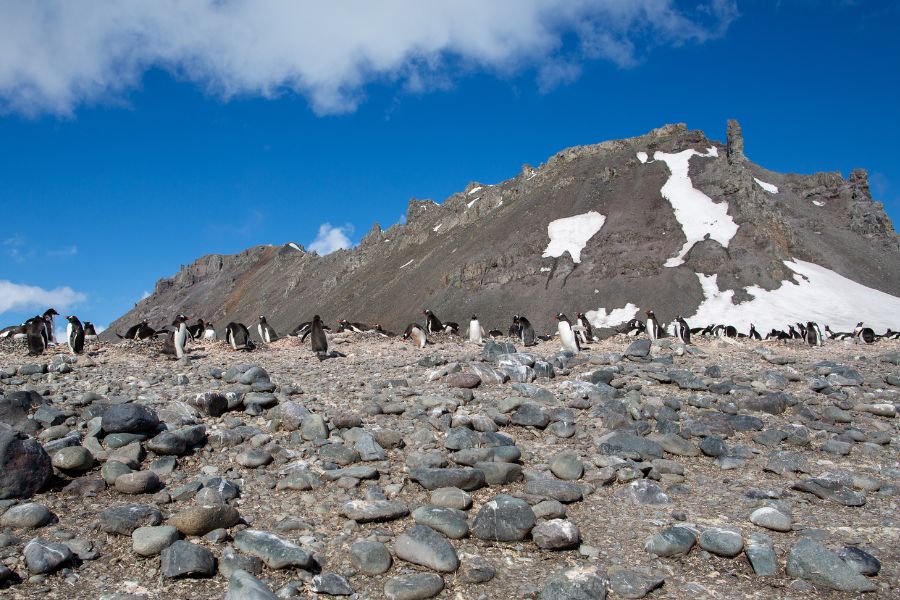 The Antarctic Peninsula is often the first stop for tourists visiting the continent. It's also an area of interest for scientists and the fauna, as it is the warmest region of the continent.
It is a narrow finger of land extending towards South America, offering awe-inspiring landscapes, steep snow-covered peaks, colossal glaciers, and magnificent icebergs.
Visitors can hike along pristine icy paths, witness penguin colonies, and encounter seals and whales in their natural habitat. The Peninsula also boasts stunning fjords and channels, providing an excellent opportunity for kayaking and breathtaking sightseeing.
3. Drake Passage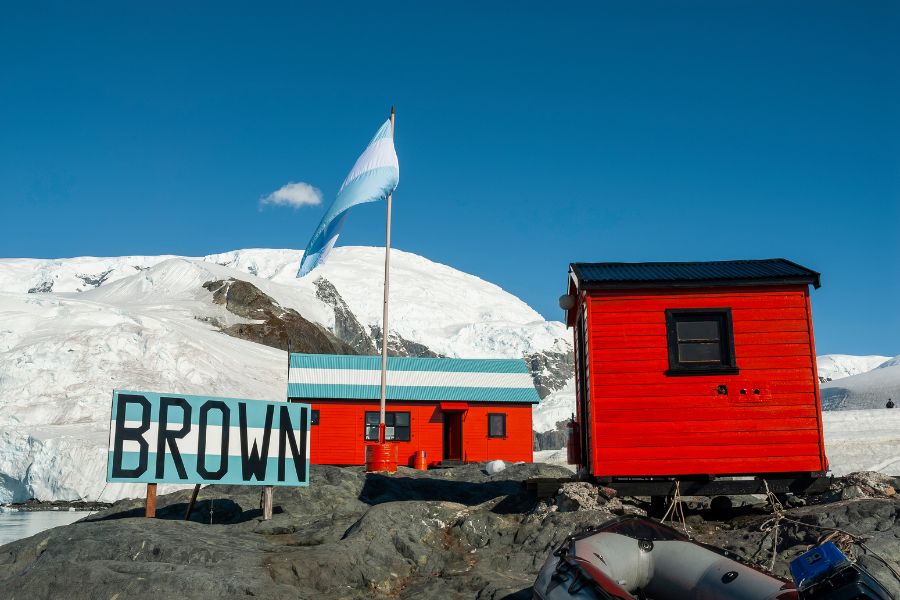 One of the most famous spots to visit when to traveling to the South Pole of our globe. Known for its treacherous waters, the Drake Passage is a legendary sea route connecting South America to the Antarctic Peninsula.
While crossing the Drake Passage is not an attraction in itself, the sense of adventure and anticipation it evokes is worth mentioning. While experiencing the choppy cold water, you will also be open to one of the biggest albatross and petrel sightings in Antarctica.
Keep your camera ready as sightings of whales and dolphins are also common. It is recommended to brace yourself for potentially rough seas, casting the passage as a rite of passage for any Antarctic traveler.
4. South Georgia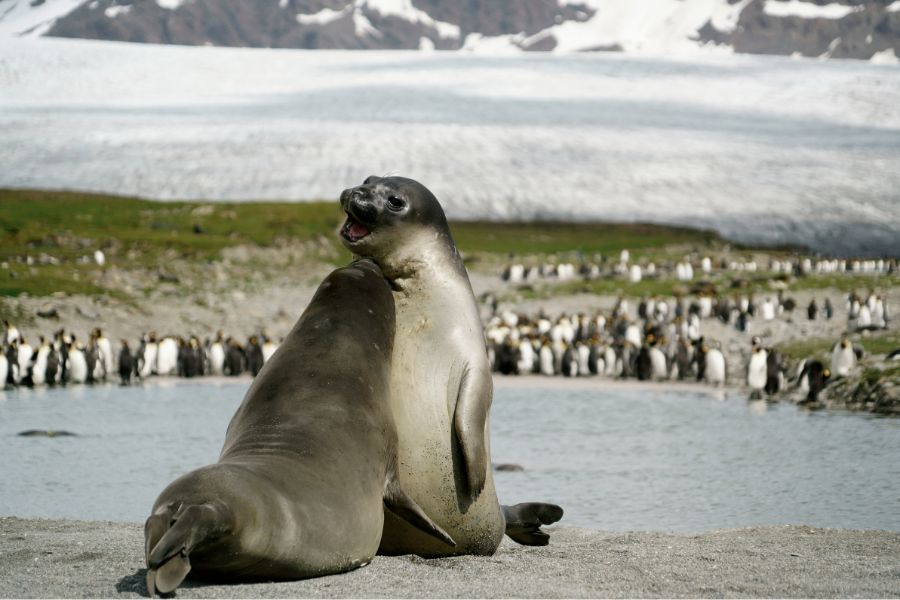 South Georgia is also a common touristic spot, included in every itinerary. It is a narrow and long island surrounded by mountains, which breaks a common stereotype about the vast, barren, and completely icy land of Antarctica. South Georgia is home to vibrantly verdant meadows, magnific fjords, and breathtaking glaciers.
The island also amazes with its millions of sea birds, including albatrosses and petrels, as well as a large number of whales, seals, and sea lions. There is also Fortuna Bay, on the northern shore, where you can observe enormous colonies of king penguins.
5. Falkland Islands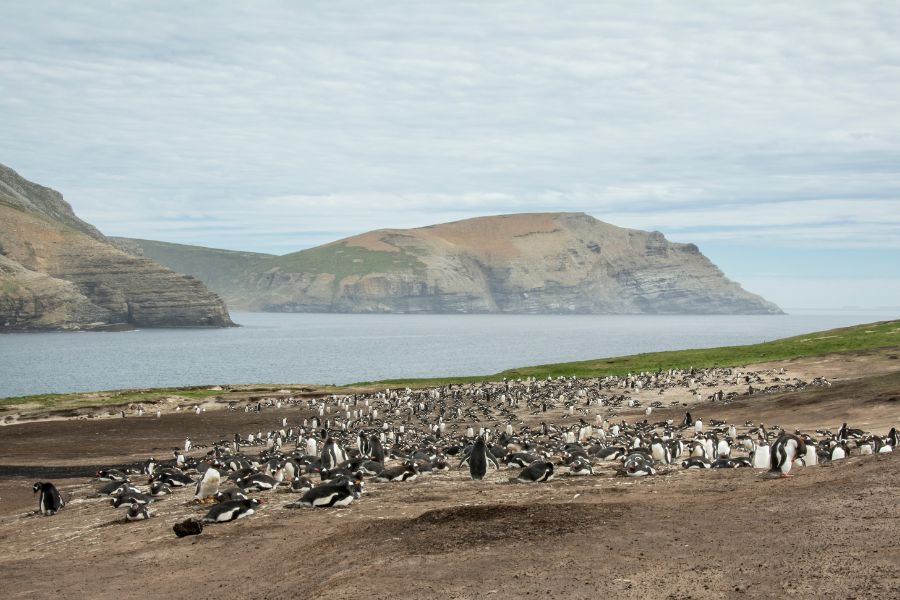 The Falkland Islands is a remote archipelago, which consists of two major islands – West and East Falklands, and around 200 smaller islands. Although not technically part of Antarctica, they are often a starting point for many trips to the Antarctic Peninsula.
The settlement of people is a self-sufficient community with a history dating back to the nineteenth century. The design and architecture of a place are largely inspired by British design and architecture.
The biodiversity includes penguins, seals, albatrosses, and many other bird species. One of the most visited places is Volunteer Point, which is a notable penguin sighting. Travelers can also explore the beautiful capital city of Stanley and immerse themselves in the fascinating history of the Falklands War.
6. Lemaire Channel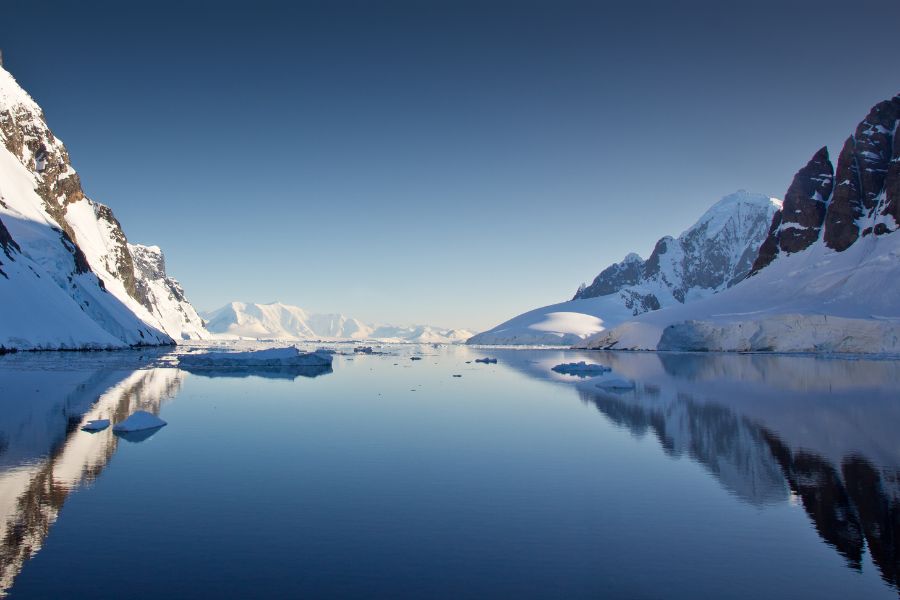 An 11-kilometer stretch, which is also called a Kodak Gap in Antarctica, is located between the Kyiv Peninsula of the Antarctic Peninsula and Booth Island. Famous for its stunning beauty, this passage is flanked by towering cliffs, icebergs and glaciers, creating a picture-perfect backdrop.
It's also a great place for spotting seals and whales of various kinds. Cruising through the Lemaire Channel offers a unique opportunity to witness vast icebergs floating serenely in the water, while adrenaline rushes through your veins as the ship squeezes through the narrow route.
This mesmerizing sight will undoubtedly leave travelers in awe of nature's architectural prowess.
7. Port Lockroy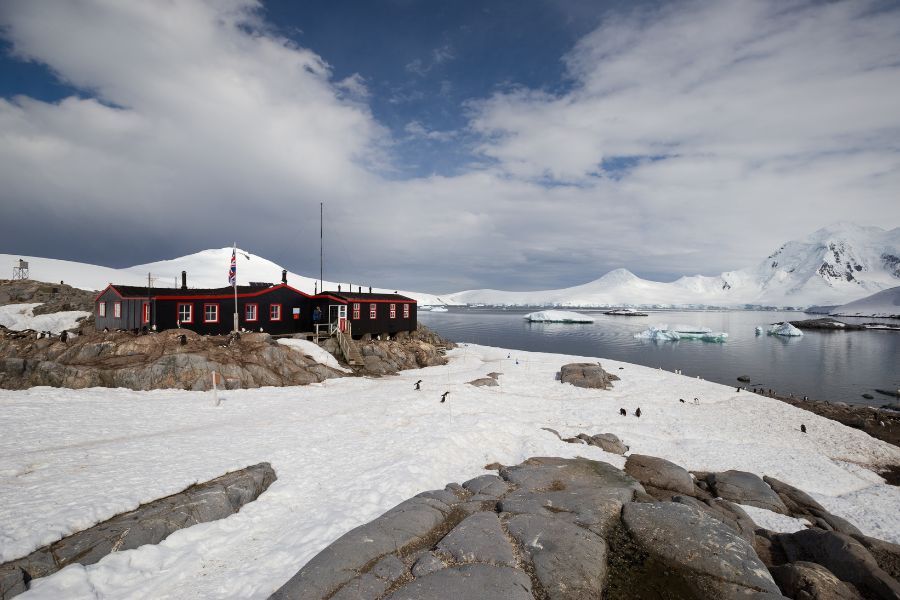 Port Lockroy is a bay that formed a harbor on the north-western shore of Wiencke Island. Situated on tiny Goudier Island in the Palmer Archipelago, the place is a historic British base that has been transformed into a captivating museum and post office.
Visitors can admire the well-preserved artifacts, learn about the early explorers, and even send postcards home with the rare Antarctic stamp. Additionally, its stunning location provides panoramic vistas of icy landscapes and an opportunity to observe adorable gentoo penguins.
It is one of the main tourist attractions nowadays and a must-see spot for those who explore Antarctica on a cruise ship. It hosts various research stations, a museum, and a post office, which are served by a small team of workers. You can also find here marvelous Gentoo penguins, seals, and various sea birds.
The bottom line
Antarctica is a treasure trove of adventures and new experiences. All the places you are going to visit are uniquely beautiful and memorable. One day in Antarctica will bring you more fulfillment than months of our daily routine. If you feel that your life needs changes, don't hesitate to contact the Antarctica tour operator, check up on the best itinerary, and go to discover the world and new you.