If you think that posters are outdated marketing tools, think again. An effective poster can go a long way towards helping you reach a wider audience and win over more prospective customers.
What's more, brand posters are a great way to strengthen your reputation on the market and familiarize your customers with your broad assortments of products and services.
All in all, you shouldn't discard this marketing tool if you want to give your business a boost without hemorrhaging money on expensive campaigns.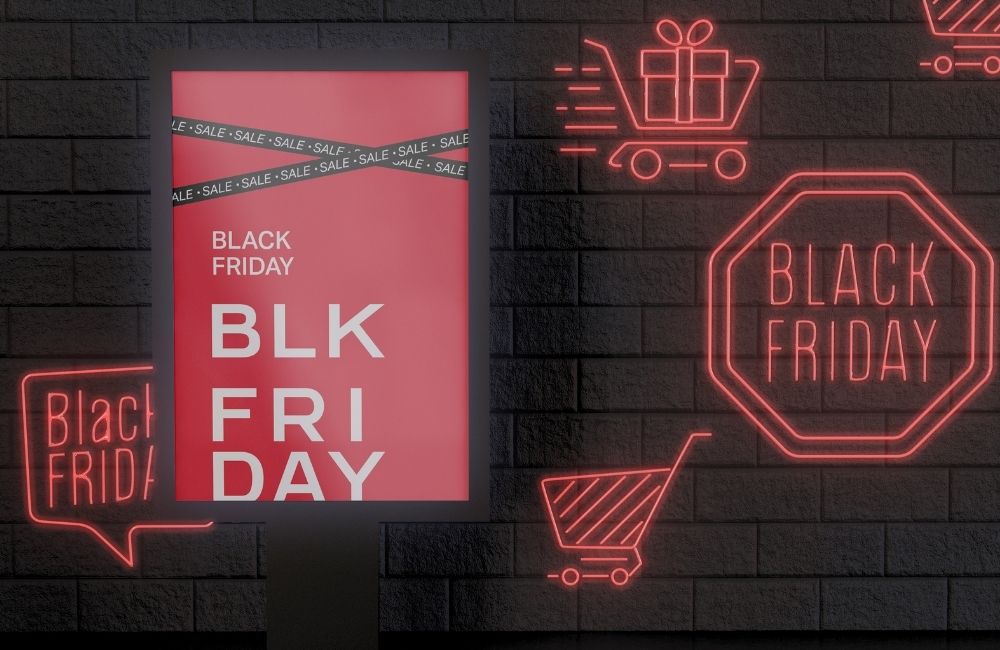 So, if you want to design an eye-catching poster for your awareness campaign or a grandiose sale, today's post will guide you through the most important stages of this process.
And if you want to save even more on professional design services, take advantage of online poster maker tools. There are a plethora of effective templates you can use to design your unique project, which can be anything from large advertising campaigns to birthday posters.
It all starts with a goal
Why are you designing your post in the first place? This is a crucial question you need to answer before diving headfirst into the process. Is your company offering generous discounts for loyal customers or wants to familiarize new clients with its products? Planning to host a big sale or promotion? Want to introduce a new product or attract potential investors and want more people to attend your upcoming workshop? Once you identify your objectives, it will be easier to hit on viable design ideas for your poster.
As for the poster itself, its main purpose is to clearly and effectively get your message across to the target audience. For this, take care to accentuate important information that appears in your post. Make sure it stands out and engages readers, piques their interest.
Craft a compelling title and include a brief description of your event. Also, remember to use text sparingly. You don't want your post to be overburdened with long sentences and facts that might distract your customers from the main point.
It's also important that people that look at your poster identify it exactly with your brand. For this, use imagery and colors characteristic of your brand. Not only will your brand colors, mascots, or stickers help increase your brand awareness, but also grow your audience.
Be mindful of whom you're targeting
Speaking of the audience… As with any marketing undertaking, your poster designing strategy will be largely contingent on your audience and their preferences.
If you want to target teenagers, you may want to add bold typography, vivid iconography, and bright colors to the arsenal of your design tools. Still, if your goal is middle-aged or older demographics, you want to stick to more muted colors and formal typography.
Also, keep your audience in mind, when choosing layouts, background, and imagery. All these elements should blend well with each other and help you visually convey your messages in the most effective manner possible.
If you wonder how to target different demographics with a single poster, just widen your scope. No need to attempt to shoot two birds with one stone. You can go with several different posters specifically designed to reach different types of demographics.
Places to share
Posters are universal tools that can be effectively deployed everywhere. You can put up your poster at physical locations like conference halls, hotels, and dining venues or share its digital copies online.
You can use a tried-and-true ad placement in some newspapers. You would be surprised at how many people still trust newspapers and rely on them for information. That being said, you should definitely put your hopes on the popular social media platforms when selecting the best channels to share your newly created poster.
If you own an established business, you must already have a solid customer base. Your brand loyalists undoubtedly follow you on Instagram, Facebook, and other social media sites. So, tap into the power of these omnipotent tools to spread the word of the upcoming event, sale, or whatever you want to promote with your poster among your followers. And ask your clients to share your posters, too. If possible, try to get influencers to help you share your project online.
Once you decide where to share your poster, be sure to optimize it for print or social media.
The bottom line
The key to creating a successful brand poster is knowing your audience. However, there are some general guidelines you can follow when designing a poster that will help improve the likelihood of success for any business or organization. You should always use high-quality images and colors in order to capture people's attention. It's also important not to overcrowd the space on your poster with too many words or graphics because this could lead to confusion. Finally, it's crucial that you keep things simple by including only one main message per design so readers don't get overwhelmed with information overload. Have you tried these tips? What other ways have you found effective at getting new customers?