When it comes to cooking, most of us are not blessed with excellent cooking skills. Even if we are, we don't always have all the ingredients to cook a dish, or as busy as today's life is, most of us don't have the time to cook after work.
So, we end up having unhealthy, sugar-loaded and junk foods all the time. This is where food subscription boxes come in handy. Instead of snacking up on unhealthy items, you can go for healthy yet delicious food items.
The concept of food subscription boxes in India is not that new now, but most of us aren't aware of food subscription. A food subscription box is a pack of a few food items per the customer's preferences delivered directly to their doorstep.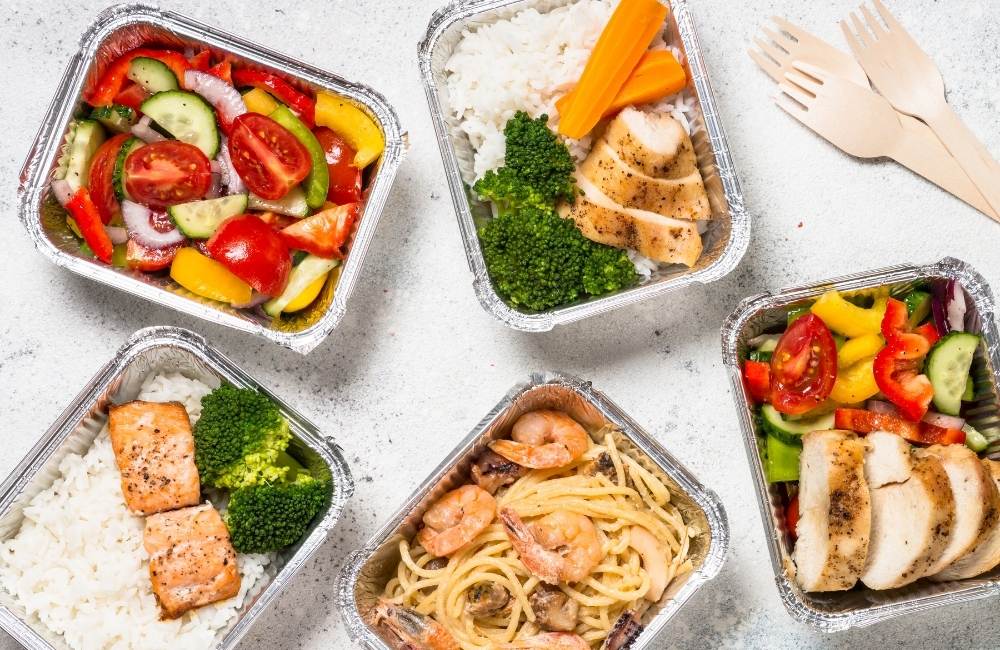 Instead of subscribing to a full meal plan, you can also go for pre-planned meals, and you can cook them according to how you like them. Many food subscription boxes come with recipes inside them, making it even easier for you.
It is a delight for food lovers, and it makes for a great and fun option to give as a gift to your dear ones. Who wouldn't love a box full of delicious yet healthy food right at their doorstep?
Food Subscription Boxes that Deliver All Over India
Here's a list of some food subscription boxes that deliver across India:
Snackible
Snackible is the answer to your mid-meal hunger cravings. It is a Mumbai based healthy snacks company, providing a wide range of healthy, unique and gluten-free snacks at your doorstep. Instead of going for those deep-fried chips and sugar-filled chocolate bars, you can go for these chemical and preservative-free snack options. These snacks will allow you not to miss out on delicious food keeping your calorie intake in check.
Website: www.snackible.com
Price: best seller box is priced at INR ₹699
The Gourmet Box
The Gourmet Box is the first online Gourmet food store founded in 2013 by two college best friends, Himanshi and Janice. They provide a monthly subscription box based on your choices. You can choose from a variety of chocolate, coffee, cheese, pasta, etc. They also sell a wide range of tea, coffee, muesli, jams, honey, and much more. They will try to send the best new products every month for you to taste. Some of them even come with recipes and pairing ideas. They try to mix local products and international goodies, providing something exciting every month.
Website: www.thegourmetbox.in
Price: range starts at INR 750
CocoaTrait
Indian's first and only certified chocolate taster Nitin Chordia founded Cocoatrait. It is an initiative to bring the finest chocolates to their customers all over India. Cocoatrait represents Indian chocolate across the globe. Cococatrait is Chenna-based and strives to source chocolate from every corner of the world and deliver it across India. You get handpicked chocolates in the subscription box along with a Chocolate Tasting Guide to help you enjoy the experience.
Website: cocoatrait.com
Price: range starts from INR 2199
Bojo
Bojo takes pride in being India's first subscription marketplace. It offers a wide range of subscription boxes. They offer a variety of snacks to choose from depending on your diet and health needs. Bojo has also collaborated with top food subscription boxes like The Gourmet Box, Evolve Snacks, and many more. Hence, you get everything under one platform.
Website: getbojo.com
Price: starting from INR 400
Scriberr
Scriberr brings you all the subscription boxes under one roof. Get your monthly dose of healthy and wholesome snacks Delivered to your doorstep. Best of all, there are 4 boxes to choose from – classic, low-calorie, vegan, and gluten-free. There are various varieties of snacks available like Brown rice chips, makhanas, and much more. They also have juices, flavored milk, and teas.
Website: www.scriberr.in
Price: starting from INR 210/month
Fab Box
Fab Box, founded in 2015 as a subscription box company, transformed into an e-commerce store, owing to the popularity it gained. They sell healthy snacks, and their ingredients are directly sourced from the highest quality farmlands produced in small, fresh batches. Some of the products are cookies, veggie chips, nuts, fruit chews, etc. The subscription boxes have delicious and healthy items.
Website: www.fabbox.in
Price: starting from INR 299
TeaTrunk
Treatrunk has unique blends of the finest teas of India with all-natural ingredients. The teas are whole leaf, healthy and tasty. They add no preservatives, no tea dust, and no additives. Also, their monthly subscription can be customized as per your preferences. Their monthly matcha starts from INR 2160, and the two favorites subscription plan starts from INR 3916.
Website: teatrunk.in
Price: starting from INR 2160
Eat Fit
Eat Fit is one solution to all your food needs. You can subscribe to one or more meals, including breakfast, lunch, dinner. They add items to your meal at no extra delivery fee. You can also cancel your meal and get a full refund. You can even change to a meal of your choice any day.
Website: www.cure.fit
Price: meals start from ₹99
Food Subscription Boxes in the Different States of India
Delhi:
Nutriobox
Nutriobox provides you the most flexible range of meal boxes and cold-pressed juice subscriptions to serve your daily dietary needs. They have a team of incredible chefs providing the best possible nutritious value meals. The subscription contains salad, healthy meals, and cold-pressed juice. The recipes are gluten-free with no preservatives, no frying, and no maida. They also provide 100% fresh raw juices.
Website: www.nutriobox.com
Price: starts from INR 2278/month
ParaFit
ParaFit delivers customized diet plans according to your fitness goals, likes, and dislikes throughout Delhi NCR. They provide meals made by top chefs with the finest ingredients.
Website: eat.parafit.in
Price: starts from INR 2490/month
Bengaluru
Masala box
It is a one-stop solution for all your homemade food cravings. It is Bangalore-based. From breakfast to dinner, they have got everything delicious for your homemade food needs. They use no preservatives, food coloring, or additives.
Website: www.masalabox.com
Price: Starting from INR 845 (before discount)
Oota box
Oota Box is a home-cooked delivery service. It is also Bangalore based. They customize your meal box according to your preferences. The subscription plan includes north Indian, south Indian, and many more cuisines. The breakfast bowl contains items like an omelet, poha, upma, sandwich, etc. At lunch/dinner, they provide chapati sabzi, rice, curry, etc. It has a network of 1k+ homes.
Website: www.ootabox.com
Price: starts from INR 499
Chefkraft
Chefkraft provides the most tempting keto diet plans. The keto diet plan is designed to help you achieve your fitness goals. Their meal starts from 5 days subscription plan to 30 days subscription plan. You also have the freedom to be the master chef with their recipe kits.
Website: www.chefkraft.com
Price: range starts from INR 1500
Mumbai
SpiceBox
SpiceBox delivers Nutritious meals all over Mumbai In microwave-safe boxes, making it easy for you to reheat. They will provide you with homestyle food with minimum oil and masala. You will also love the variety as they repeat no dish All month. You can also try the meal for a week before making a bigger subscription.
Website: spicebox.in
Price: starts from INR 85 per meal
Happy Grub
Happy great offers help refresh and nutritionally balanced meals at your doorstep. Their in-house nutritionist decides the recipes as per your fitness goals. They have a different variety of foods for 24 days. Their meal includes salads, soups, Chapati, and they provide you with an option to choose between white rice and brown rice. They only cook in rice bran oil or olive oil.
Website: happygrub.in
Price: starts from INR 95 per meal
Benefits of Opting for a Food Subscription Box
Food subscription service is a boon for:
Someone with no time to cook
Someone who doesn't know how to cook
People who are too lazy to cook or go to a grocery store to buy the ingredients
Someone who wants a yummy meal right at their place
For someone busy, a food subscription service will be great for them as you get a full meal according to what you like, and if not the full meal, you will get all the ingredients and the recipes. This will be a time saver as you will not have to go to the grocery stores as often.
It will also be beneficial for you to plan to lose weight or maintain a healthy diet, as they try to keep all the ingredients as healthy as possible. Also, you'll get a limited amount of food items, helping you practice portion control. It is great for those who are planning on losing weight but doesn't know where to start.
Food subscription boxes also help you save money as you will get only the amount you need; hence, saving you from stocking up on the full-sized product. The prices of the meals are also affordable. Most of them also provide you with offers, discounts, and coupons.
You will get a different variety every time. You can expect something fun and exciting every time you receive your subscription box. Most of them provide you with different varieties each time, and none of the items get repeated.
So the bottom line is, food subscription boxes are a treat for all food lovers. Food subscription service has it all, from delivering the full meal to customizing the plan according to your needs and preferences. Everything comes easy with these food subscription boxes.
Related Posts