When it comes to cooking, we are not all born with excellent cooking skills. Despite our best efforts, we don't always have all the ingredients to prepare a meal, and as busy as today's world is, most of us do not have the time to cook after work.
Our diets are filled with unhealthy, sugar-packed, and junk foods all the time. Food subscription boxes come in handy here. Instead of snacking on unhealthy items, you can eat healthier yet delicious food.
The concept of food subscription boxes in India has been around for a while, but most of us have never heard of them. A food subscription box includes a few food items customized for each customer's taste and delivered directly to them.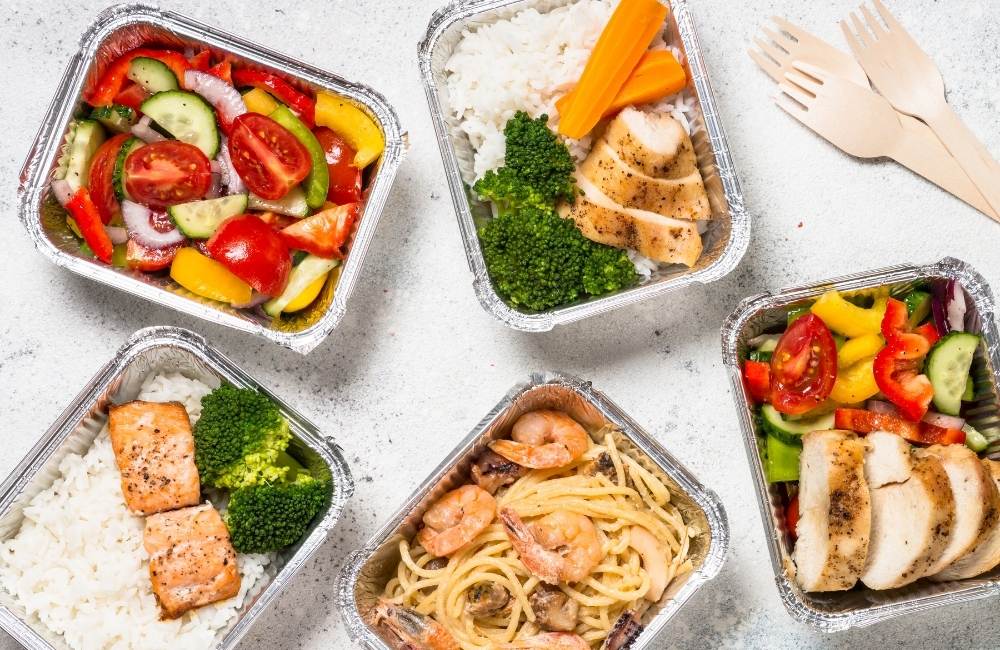 Instead of subscribing to a full meal plan, you can also go for pre-planned meals, and you can cook them according to how you like them. Many food subscription boxes come with recipes inside them, making it even easier for you.
It is a delight for food lovers, and it makes for a great and fun option to give as a gift to your dear ones. Who wouldn't love a box full of delicious yet healthy food right at their doorstep?
Food Subscription Boxes that Deliver All Over India
Here's a list of some food subscription boxes that deliver across India:
Snackible
You can satisfy your mid-meal hunger cravings with Snackible. The company provides a wide range of gluten-free, healthy, and unique snacks at your doorstep, based in Mumbai. You don't have to eat deep-fried chips and sugar-filled chocolate bars when you can have these alternatives, chemical-free snacks. With these snacks, you'll be able to indulge in delicious food while keeping your calorie intake in check.
Website: www.snackible.com
Price: best seller box is priced at INR ₹699
The Gourmet Box
The Gourmet Box is the first online gourmet food store founded in 2013 by two college best friends, Himanshi and Janice. You can choose a monthly subscription box based on your preferences. There are a variety of chocolates, coffees, cheeses, pasta, etc. As well as teas, coffees, muesli, jams, honey, and more. Every month they will send you some of the best new products to taste. Some of them even include recipes and pairing suggestions. Monthly, they offer something exciting that mixes local products with international goodies.
Website: www.thegourmetbox.in
Price: range starts at INR 750
CocoaTrait
Indian's first and only certified chocolate taster Nitin Chordia founded Cocoatrait. Chocolate lovers in India can now enjoy the finest chocolate products through the company's initiative. Cocoatrait represents Indian chocolate around the world. Cococatrait's Chennai-based team sources chocolate from around the world and delivers it across India. As part of your subscription, you get handpicked chocolates and a Chocolate Tasting Guide to help you get the most of your indulgence.
Website: cocoatrait.com
Price: range starts from INR 2199
Bojo
Bojo prides itself on being India's first subscription marketplace. It offers a variety of subscription boxes. There are a variety of snacks available to fit different diets and health needs. In addition, Bojo has partnered with top food subscription boxes such as The Gourmet Box, Evolve Snacks, and many more. Hence, you get everything on one platform.
Website: getbojo.com
Price: starting from INR 400
Scriberr
Scriberr brings all your subscription boxes under one roof. Get your monthly dose of healthy and wholesome snacks delivered straight to your door. The best part is that there are four different boxes to choose from: classic, low-calorie, vegan, and gluten-free. Brown rice chips, makhanas, and an array of other snacks are on offer. Additionally, they offer juices, flavored milk, and teas.
Website: www.scriberr.in
Price: starting from INR 210/month
Fab Box
Fab Box, founded in 2015 as a subscription box company, transformed into an e-commerce store due to its popularity. They sell healthy snacks made with ingredients sourced directly from farmlands using small batches and fresh ingredients. The products include cookies, veggie chips, nuts, fruit chews, etc. Subscription boxes contain delicious and healthy items.
Website: www.fabbox.in
Price: starting from INR 299
TeaTrunk
With TeaTrunk, you'll find unique blends of the finest Indian teas. The teas are whole leaf, tasty, and healthy. They do not add any preservatives, tea dust, or additives. You can tailor a monthly subscription to your preferences as well. Their monthly matcha subscription plan starts at INR 2160, and the two favorites subscription plan starts at INR 3916.
Website: teatrunk.in
Price: starting from INR 2160
Eat Fit
Eat Fit is a one-stop shop for all your food needs. You can subscribe to one or more meals, including breakfast, lunch, and dinner. They include extra items in your meal without charging you extra on delivery. You can also cancel your meal and receive a full refund. You can even switch to a meal of your choice on any day.
Website: www.cure.fit
Price: meals start from ₹99
Food Subscription Boxes in the Different States of India
Delhi:
Nutriobox
With Nutriobox, you can customize a wide range of cold-pressed juices and meal boxes to fit your daily needs. They have a team of amazing chefs who prepare the best value nutritious meals there are. There is cold-pressed juice, salads, and healthy meals included in the subscription. The recipes do not contain any preservatives, no frying, or maida, and they are gluten-free. Additionally, they offer 100% fresh raw juices.
Website: www.nutriobox.com
Price: starts from INR 2278/month
ParaFit
ParaFit delivers customized diet plans according to your fitness goals, likes, and dislikes throughout Delhi NCR. They provide meals made by top chefs with the finest ingredients.
Website: eat.parafit.in
Price: starts from INR 2490/month
Bengaluru
Masala box
You can satisfy all your cravings for homemade food here. The company is based in Bangalore. The place has everything you need for delicious homemade food, from breakfast to dinner. They do not add preservatives, colorings, or additives to their products.
Website: www.masalabox.com
Price: Starting from INR 845 (before discount)
Oota box
The Otta Box delivery service offers home-cooked meals. As well, it has its headquarters in Bangalore. You can customize your meal boxes according to your preferences. The subscription plan offers north Indian, south Indian, and many other cuisines. Breakfast bowls include items such as omelets, poha, upma, sandwiches, etc. They serve chapati sabzi, rice, curry, etc., at lunch and dinner. The Otta Box boasts more than 1k homes on their network.
Website: www.ootabox.com
Price: starts from INR 499
Chefkraft
Among Chefkraft's keto diet plans, you can find the most tempting ones. Taking a ketogenic diet can help you achieve your fitness goals. Their meal plan ranges from a 5-day subscription to a 30-day subscription. The recipe kits also give you the freedom to be your master chef.
Website: www.chefkraft.com
Price: range starts from INR 1500
Mumbai
SpiceBox
SpiceBox delivers nutritious meals to you in microwave-safe boxes all over Mumbai so that you can reheat them quickly. The food will be homestyle with little oil and masala. They won't repeat any dish all month, so you'll love the variety. For a week, you can take the meal before subscribing to a larger package.
Website: spicebox.in
Price: starts from INR 85 per meal
Happy Grub
You can rely on Happy Grub for tasty and nutritionally balanced meals right at your doorstep. They offer recipes that best suit your fitness goals, determined by their in-house nutritionist. They have a different variety of foods for 24 days. You can choose from either white rice or brown rice for your meal, including salads, soups, and chapatis. Rice bran oil or olive oil is the only oil they use to cook.
Website: happygrub.in
Price: starts from INR 95 per meal
Benefits of Opting for a Food Subscription Box
Food subscription service is a boon for someone who:
is too busy to cook
is not good at cooking
doesn't want to cook or shop for groceries
wants a tasty meal delivered to their home
If you're busy, a food subscription service is perfect for you, as you get a full meal based on what you like, and if not, all the ingredients and recipes are provided. You won't have to go shopping as often, so this will save time.
You will also benefit from making a weight loss plan or sticking to a healthy diet, as they make sure all ingredients are as healthy as possible. Moreover, you will receive only limited quantities of food items so that you can practice portion control. It's perfect for those who want to lose weight but don't know where to begin.
You will also save money as you will only receive what you need and won't have to stock up on full-sized products. As for the prices, they're also affordable. Many of them also offer discounts, promotions, and coupons.
Every time you order, you will get a different variety. If you subscribe to a box, you can always look forward to something exciting and fun. The items vary from one time to the next, and nothing gets repeated.
All in all, food subscription boxes in India are a treat for any foodie. These services cover everything from delivering the complete meal to personalizing the plan based on your preferences and needs. Subscription boxes for food make things much easier.
Related Posts