Are you looking for GoAtDee alternatives so that you can watch your favorite sports matches? Have you missed out on your favorite show? Couldn't watch the movie, you were waiting for since you saw its trailer? You can always turn to the internet to watch them as it provides various streaming sites as well as apps.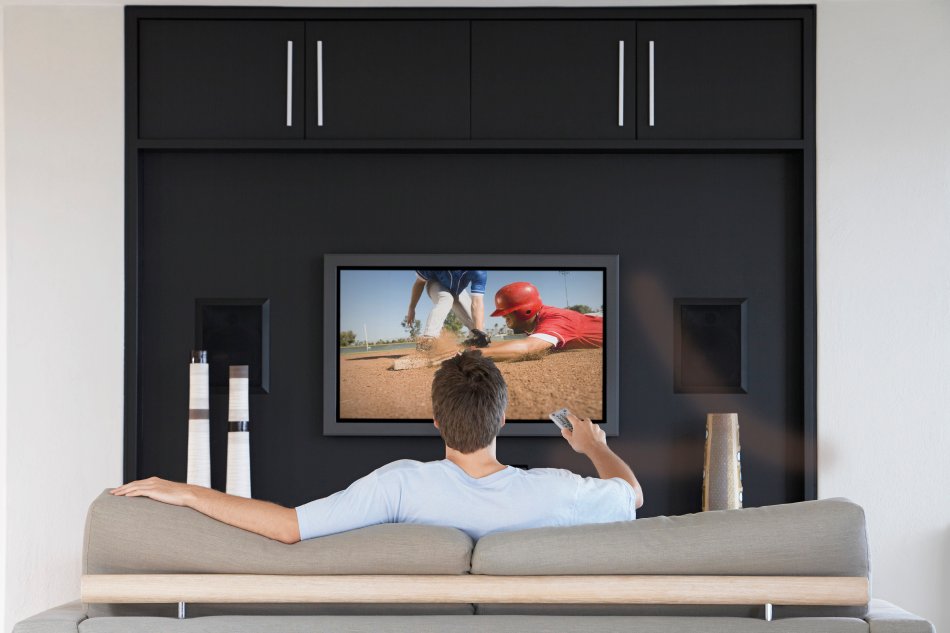 Netflix or other similar apps can help you catch up on the movie you missed. As long holidays approach, people tend to binge-watch shows and run movie marathons on these sites. You can watch not only series and movies but also repeats of different sports and even live events.
Broadcasting any media simultaneously with recording is known as live streaming. You can live stream a variety of topics, such as video games, social media (Instagram Live), etc.
Live streaming is also available on a number of sites. GoAtDee was a popular website where people could watch live sports in high quality.
What is GoAtDee?
GoAtDee was a site where people could watch live sports, entertainment, and news. Over time, this site became popular because of its user-friendly interface. Its content generally covered American sports, so GoAtDee was mostly geared toward American audiences. Hence, making it a little difficult to use by people from other countries.
Why did GoAtDee Shutdown?
The GoAtDee website was put up for sale a few years ago in the hopes that it would be relaunched. It is unclear why it was taken down, but a Reddit post stated that it was because the Canadian government had an issue with their copyright. Due to this issue, GoAtDee, the most popular live sports streaming site, was shut down.
Since the shutdown of this website, it is hard for people to find a site where they can stream live sports with good quality.
Below are the top GoAtDee alternatives which you can try to enjoy streaming live sports.
LAOLA1
Many streaming sites have the disadvantage of being flooded with advertisements. Ads interrupt the flow of watching the game. LAOLA1 streams live sports with fewer commercial breaks and good quality. This website has a friendly interface that doesn't buffer at all.
Click the 'Live' button in the top left corner to watch the live stream. It gives you a list of the live streams that are being broadcasted at that moment as well as there is also a bar where you can find a list of more streams. This site not only broadcasts live sports but also presents you with pre-game analysis, highlights, post-game reports, etc. LAOLA1 not only streams major sports like basketball, soccer, tennis, etc. but also streams games like darts, but you might not find games like El Clasico on this site. This site mainly streams European games, but you can watch streams from around the world as well.
SportLemon
While watching your favorite sport with SportsLemon, you'll be given the option of streaming in 3D or HD. You can choose from different categories of sports to search for the live stream you want to watch. On this site, you can check scores, news, and other information about the game you're interested in. It live streams football matches and also offers different entertainment options.
USGoals
Contrary to the name, anyone can access this site from anywhere. USgoals.net offers streaming of all types of sports in high quality. The streaming of sports such as WWE, UFC, cycling, etc. will be available in real-time. It provides you with the list of live streams, set in sequential order, and the match start time adjusts itself to the set time of your device. You can also chat with your fellow streamers while streaming the game. You can stream live matches on Eurosport 1 and Eurosport 2 using the links at the top of the list of matches.
VIPBoxTV
This is a recently started site that is gradually gaining popularity. VIPBoxTV provides all kinds of sports streams. It also offers a user-friendly interface with almost all types of sports. On this site, you can stream TV stations from the US and UK. A chat box provided below helps you interact with other people who are streaming at the same time as you.
Stream TV Online
As you sit down with some snacks to munch on thinking about watching your favorite match, a pop-up ad appears when you click the streaming option. It can get annoying, so here is a site for you.
Stream TV Online is a site with no pop-ups and no annoying advertisements. It shows all the matches which are scheduled for the next two days, so you know what match you'd like to see the next day.
The one drawback of this site is that there is no time zone setting, and the match schedules are based on GMT. All you have to do is convert the time to match your time zone, and you will be off to go. This streams all full coverages of NBA, NFL, NHL, etc. matches, and not only that, but it also streams a wide range of sports like GoAtDee.
StreamWoop
The largest streaming site you can come across over the internet, providing live sports streaming like GoAtDee, repeat broadcasts, highlights, real-time scoring of matches, news, updates, etc. It provides links to different websites where you can watch sports online. The site offers a multilingual background that allows you to choose your native language for a better understanding. For regular notifications of the live streams, you could subscribe to this site.
FirstRow Sports
This site is for soccer lovers. You get to watch soccer live streams in one place. Moreover, it streams lesser-known matches. Along with streaming soccer matches, it also streams sports like basketball, motorsports, WWE, etc. It has a list of matches set sequentially, and by clicking on them, two streams would open up, one mostly displaying advertisements that can be manually removed. It works on flash; hence you would need the right software for the same. You may find the number of links to different streams on the homepage, and you can refresh the page to find the updated number of links available.
MamaHD
MamaHD streams HD matches at GMT+2 time-zone that can not be changed, so you would have to convert the time-zone to match with yours on this site as well. Apart from that, the site is very user-friendly, providing you with a wide variety of sports genres to choose from. Another drawback of this site is that the stream gets interrupted by many advertisements. When you select a sports stream to watch, MamaHD gives you access to channels like Fox Sports, etc.
StreamHunter
It is a site that helps you stream sports easily and is free to access. Anyone can access this site, sitting anywhere around the world. StreamHunter is a very device-friendly site where you can stream any sports, very easily. Most importantly, this site is also safe to use and has a very flexible interface, which will make your streaming enjoyable. StreamHunter is a stream aggregator site where it brings you all the links where you can watch ongoing streams without interruption.
MyP2P
MyP2P has been around longer as compared to any other site. It gives you a wide list of links to choose from to stream different sports. The homepage has links to all the popular matches to choose from. It shows the number of available links for you to watch streams on, and it keeps on updating the number to give you the best quality streaming experience. The site is set on a GMT+2 time zone by default by that can be changed, making it easier for the users to stream matches according to their time zone. This site also provides you with a chat option where you can interact with other users.
FuboTV
This site covers international soccer matches with news as well as streams basketball matches. This site requires subscribers to pay a certain amount to subscribe to it and watch live streams. At first, FuboTV streamed soccer matches for free, but as time went on, it started streaming other sports as well. The site is available in Spain, Canada, and the United States, so if you want to use it in another country, use a VPN. You can use it on any device.
RedStreamSport
You will find a wide variety of sports options on this website. For free, you can access a variety of videos and links. Signing up on their website will give you access to more options. You can watch sports matches in HD in real-time and the site is very user-friendly. Streaming quality depends on the speed of your internet connection.
Why should you choose these live streaming sites like GoAtDee?
Using these live streaming sports site is easy, they are all verified, so there is no need to worry about bugs infecting your device and are the perfect substitutes for GoAtDee. Besides being safe, these sites also allow you to view entertainment channels in addition to sports channels.
You can also watch live streams on sites such as YouTube, from sports to video games to entertainment and news. The Internet has made it possible for you to enjoy your television without being glued to it all the time. It also allows you to avoid adverts associated with the TV.
You can now watch live streams as you travel, work, exercise at the gym, or go to work, whereas before, you couldn't.
Is there a bad side to these GoAtDee alternatives?
As a coin has two sides, live streams also have some drawbacks.
Even though these sites claim to be safe, there are instances when they can also be risky, so people have to be careful while using them. There have been incidents where these live streams have been used for criminal acts, such as money frauds, so they must be used with trusted websites. It is also important to be careful while talking to people while watching a live stream.
With these points in mind, you would surely enjoy watching real-time streams on any of these GoAtDee alternatives.