In recent years, swimming pools have become more affordable for ordinary people.
If you're one of those lucky backyard pool owners, congratulations – you and your family can exercise in the water anytime without being restricted by public swimming pool timetables.
Having a swimming pool at your house also gives you a fantastic opportunity to have quality time with kids as often as you want. What could be more enjoyable than teaching them to swim in the comfort of your own home?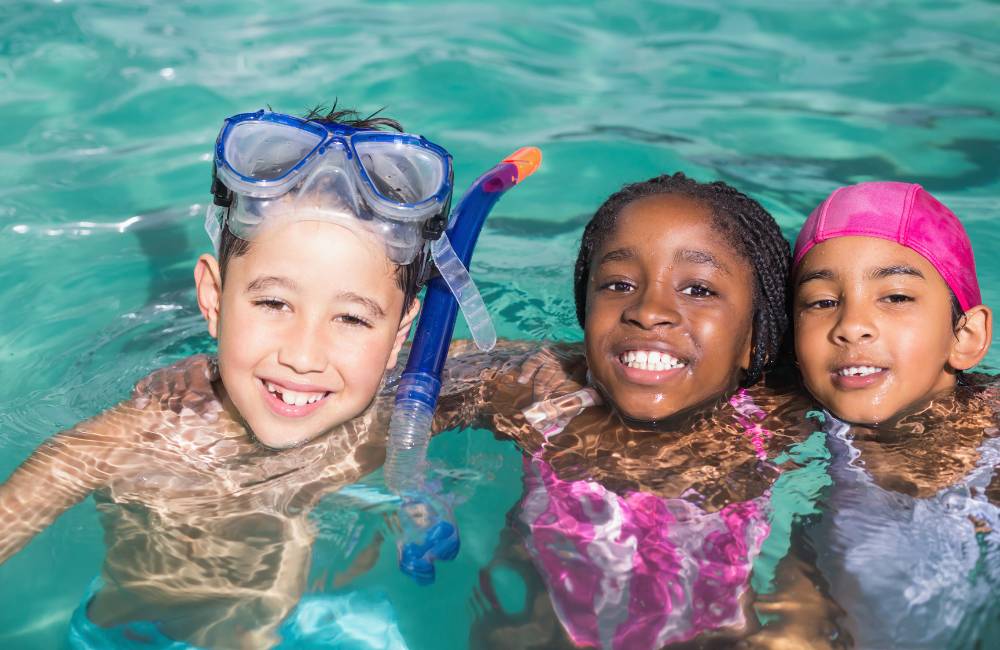 What Are the Most Common Swimming Pool Hazards?
While swimming is a very healthy, pleasurable, and fun family activity, it also presents some potentially dangerous scenarios. For this reason, parents must learn proper water safety rules for kids – and follow them!
Here are the most common swimming pool risks:
Exposure to Harmful Pool Cleansing Chemicals. We all want our kids to swim in a pool treated with the proper cleansers; however, over-chlorinated water may cause harm to young kids. Every parent should always double-check to make sure all chemicals are stored out of children's reach;
Drowning. According to the American Academy of Pediatrics (AAP), this is the leading cause of death by injury in children aged between 1 and 4 in the US, and most fatal drownings occur when there is poor or absent supervision. That is why it is essential to stay vigilant when your kids are having fun in the swimming pool;
The danger of Electric Shock. When our skin is wet, it becomes less resistant to electric shocks. Proper installation and regular maintenance of underwater pool lights are vital for keeping your kids safe at a pool. All the electrical work on your swimming pool should be carried out by an electrician specialized in pool wiring.
What Are the Most Important Rules for Safe Swimming?
Parents have to remember that most young children have no awareness of danger. To them, the world is just one big adventure playground.
Swimming is an organized activity that stretches kids' abilities in a secure environment. However, it has to be done under strict adult supervision at all times.
Here are the most crucial water safety rules for kids all parents should follow:
In group-swim situations, parents and guardians should take turns being on "water-watching duty" and pay constant attention when children are in the pool;
For children who lack water competency skills, water watchers should be close enough to reach them anytime they need help; ideally, they should know CPR;
Teach your kids to swim yourself or enroll them in swimming lessons – great swimmers are unlikely to get into trouble in the water;
The area surrounding your swimming pool is always wet and slippery when kids play in it, so running should not be allowed there;
Children should always apply sunscreen when swimming in the pool – even on cloudy days;
Kids should stay well-hydrated, but no drinks or food should be allowed in the pool because those are choking hazards;
No glass bottles or cups should be allowed around the pool – slippery hands may lead to broken glass, and broken glass may lead to injuries.
It can also be a good idea to sit down as a family and create a list of pool rules and regulations every family member agrees to.
How Can You Make Your Pool Safer?
Sometimes, children get their hair caught in pool drains. To avoid that, ensure drains are well-covered.
Another good way to ensure swimming pool safety is to block access. You can install a pool fence with a lockable gate – this way, your pool will be off-limits when you cannot supervise your kids.