More than a thousand years ago, Japanese culture embraced matcha green tea. The best thing about this tea is that you can prepare it in many ways, which will help you lose weight. Let us share with you some simple but awesome matcha green tea recipes for weight loss that you can start preparing right now!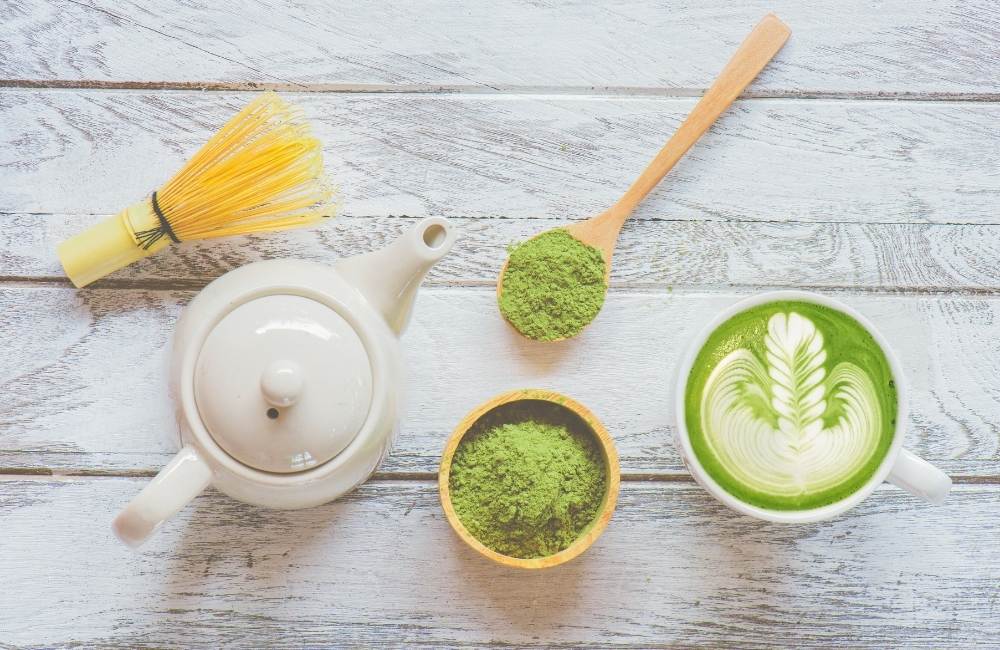 Benefits of Matcha Green Tea
There are a lot of health benefits of matcha green tea, some of which include:
Low in calories means you won't gain fat even if you drink it several times a day.
Contains the same compounds like green tea; it contains antioxidants. This enhances immunity, flushes out toxins, prevents weight gain, and accelerates weight loss.
Catechins present in tea accelerate metabolism, enabling you to lose weight faster.
Increases your endurance to high-intensity exercises, which helps you look fat during fat-burning exercises.
Controls blood sugar levels, which prevents diabetes. It also contains dietary fibers that keep you fuller for a longer time and prevent overeating.
Keeps cortisol, the stress hormone, in check so that you don't feel exhausted. It contains antioxidants that relax and calm you down.
Enhances your stamina and endurance levels, keeping you full of energy at all times.
One of the richest sources of EGCG which keeps bad cholesterol in check and prevents its absorption by the body.
A great way to detoxify the body. It removes all harmful toxins from your body. Matcha green tea is one of the best teas for losing weight.
What makes matcha tea different from green tea?
When we see products targeting weight loss, we always ask ourselves, will they really do what they claim? Well, in this case, it does. It contains ten times more antioxidants than green tea, and hence it targets what it is made for.
Aside from its health benefits, it also tastes good. Isn't this reason alone enough to try it out? The answer is probably yes. Having said that, we are going to share with you some delicious matcha recipes that will entice your taste buds.
Matcha Green Tea Recipes
Chocolate Matcha Energy Balls
This is a savory afternoon snack that will reduce your hunger pangs. Having chocolate in the mix makes it irresistible.
All you need is coconut butter, coconut flour, coconut oil, coconut shreds, and of course, matcha green tea. Preparation is similar to that of chocolate balls. The only difference is it has matcha inside instead of chocolate filling. Healthier and better for children as well as for you.
Matcha Energy Green Smoothie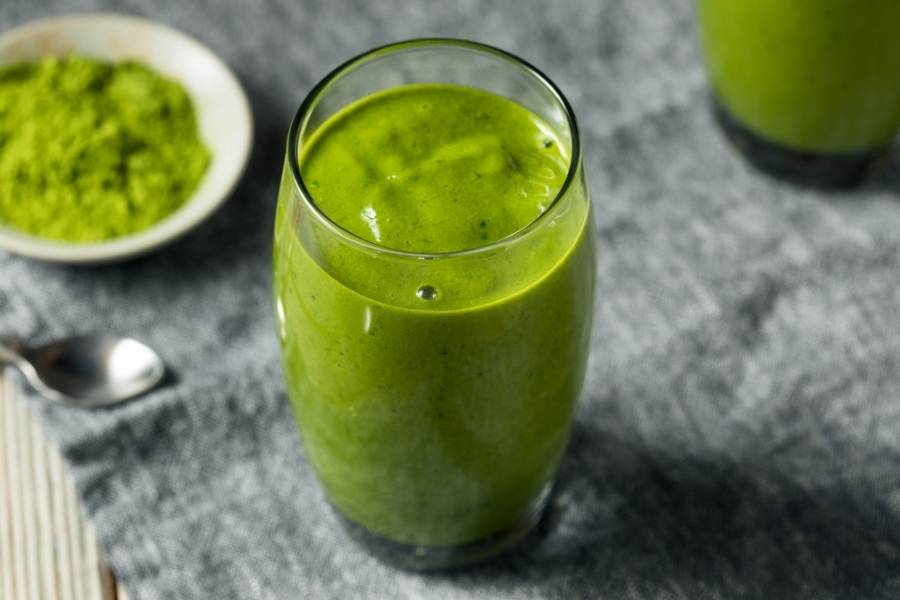 Green smoothies are always healthy, and this one is no exception. You can lose weight while eating it, plus it tastes delicious. There is no one way to make this smoothie.
Add your favorite fruits and veggies and some matcha powder. All of this blended together, and voila! Your matcha smoothie is ready. Switch your tea and coffee with this green smoothie, and you will see the results in no time.
Spicy Matcha Margarita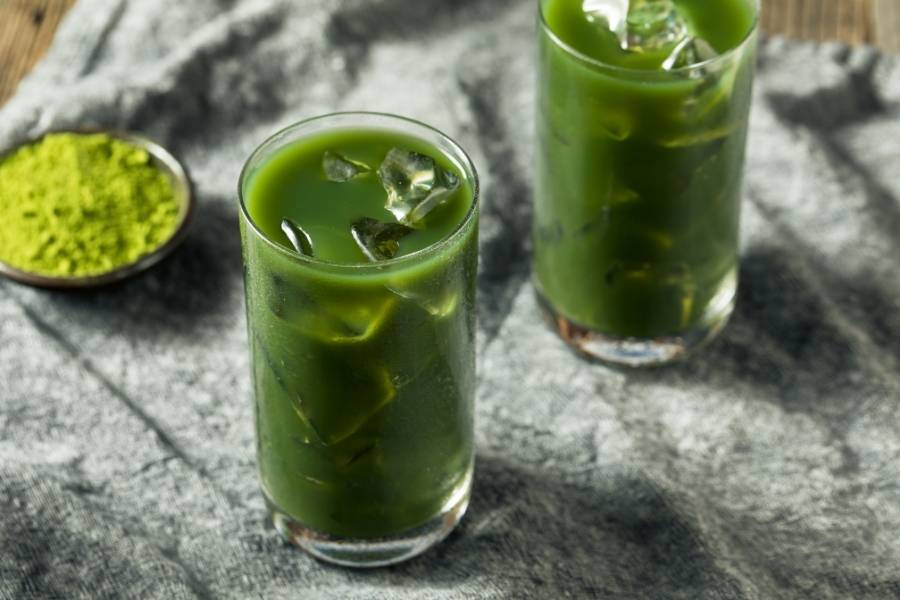 Would you believe you can add matcha to margaritas? Here is an excellent excuse for planning a party but in a healthy way.
Keep green tea the base of your drink topped with some tequila, matcha powder, and lime juice. Spice it up with some jalapenos. Jalapenos give the dish its spiciness. Finish it off with honey syrup, and your customized matcha drink is ready to serve.
Banana Matcha Ice Cream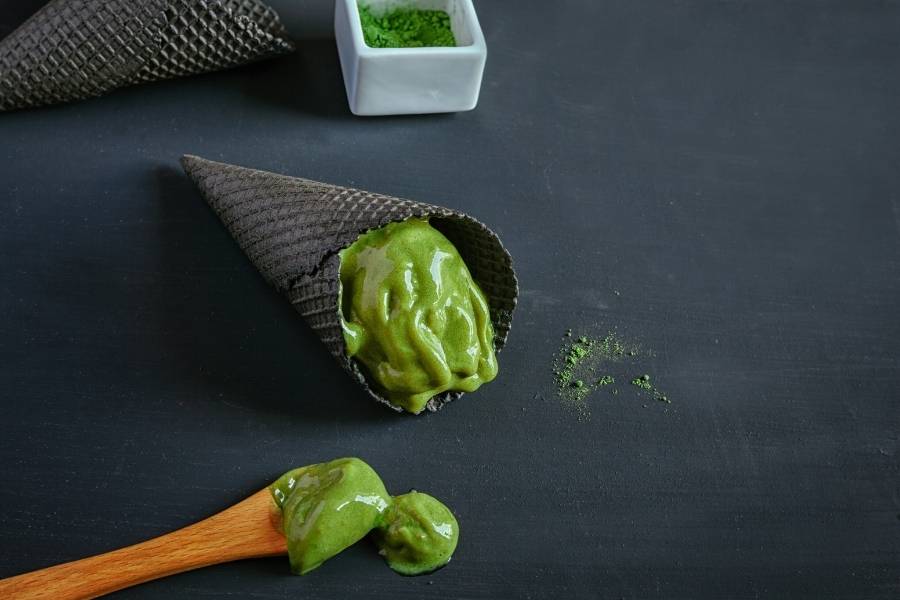 Another great and healthy dessert that is not only easy to prepare but also tastes great.
There are only two ingredients – bananas and matcha powder. Blend these two ingredients in a blender. Freeze it for a couple of hours to get that ice cream texture. Enjoy it whenever you like without worrying about consuming a lot of calories.
Matcha Popsicles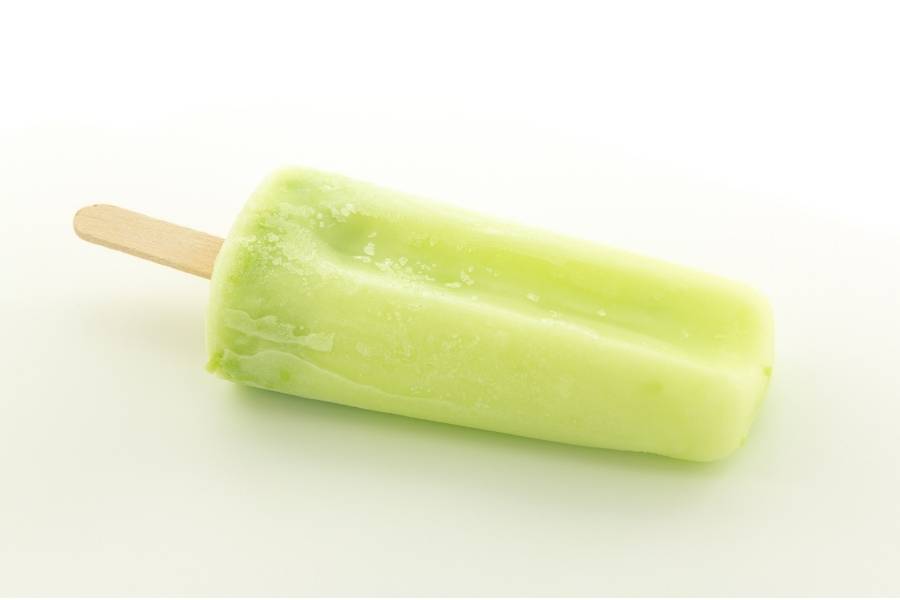 Everyone loves popsicles. A matcha popsicle is a great way to gain that boost of energy.
Prepare your popsicle as usual and add some matcha powder to the mixture. Empty the mixture into the popsicle mold and let it set in the freezer for a few hours, and you are done. A delicious way to cool off after an exhausting day is with this healthy popsicle.
Five Amazing Matcha Green Teas
The green tea powder is 100% pure and organic, originating from Japan. The color is vibrant green, and the flavor is smooth and natural. Make yourself feel refreshed and energetic by adding this matcha powder to any recipe. The product comes in a Ziploc bag, so it is easy to store and use.
The leaves for this matcha tea are 100% authentic and handpicked. The tea is USDA and organically certified. It is highly aromatic and fresh to the senses. The flavor itself calms and soothes the mind. Antioxidants in it detoxify your body.
There is nothing artificial about this. Japan's Nishio region is the source of matcha green tea powder. The product is packaged in BPA-free packaging, which makes it safe to use and store. It is not bitter and extremely lightweight, which makes it suitable for every taste bud. You can enjoy this superfood however you like and get a boost of energy.
From Kagoshima, Japan comes this matcha green tea inside a tin. The aroma and taste are vibrant, like the celebrated green tea of Japan. You can drink this tea anytime since it is light and does a great job keeping you full.
Matcha that is 100% pure, organic, and culinary grade. In addition to providing antioxidants, it boosts your energy levels. The matcha green tea powder in this product originates from Japan and is of the finest quality. For quality and purity, it is lab tested. Feel refreshed when you use this matcha green tea powder in your recipes.
Does matcha green tea powder have any side effects?
Matcha tea can cause certain side effects if consumed in excess. When you consume more than five cups of matcha tea, you may experience the following side effects:
Nausea
Heartburn
Constipation
Diarrhea
Headache
Anxiety
Insomnia
When should you drink matcha green tea?
Because matcha is high in caffeine, it is recommended to consume it in the morning or afternoon. There is no set time for drinking it — sip it whenever you like. You can savor the tea at any of the following times:
Replace your morning tea or coffee with this beverage. This will help you detoxify your body.
Drink it before or after a meeting. Because it contains slower-absorbing caffeine, you will feel energized longer and more active.
Before working out, drink matcha green tea. Matcha contains enzymes that facilitate fat burning — hence drinking it before exercise will double the benefits of your workout and enable you to lose weight quickly.
In the afternoon, after lunch, most of us feel tired and sluggish. Feel less tired and regain energy by drinking this in the afternoon.
Who should avoid drinking matcha green tea?
Matcha tea is otherwise healthy; however, there are some restrictions. The recommended limit is three to four cups a day. In addition, pregnant women and children should not consume matcha tea. Consult your doctor before drinking matcha tea during this condition.
With all you now know about matcha green tea, we hope you will incorporate this fat cutter powder into your weight loss plan. Make sure to keep it cool and dry to prevent oxidizing, and enjoy these matcha green tea recipes!