Tom and Jerry, Dexter, Looney tunes, and power puff girls were loved and watched by every kid in our generation. Now it is a new generation and, naturally, new shows. So we have compiled four of the most popular Indian shows among kids these days.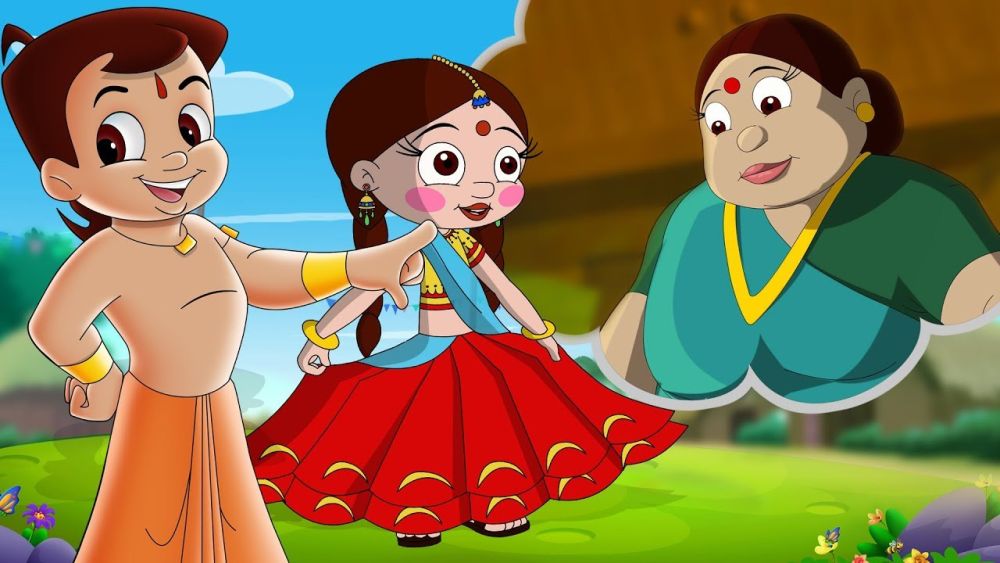 These shows are so promising you will want to keep an eye on them, too. It is okay to let your kids have some screen time while you regard to other chores. Check out our detailed list where will tell you why they are worth a watch!
Chhota Bheem
Chotta Bheem first aired on pogo in 2008; the series was created and written by Rajiv Chilaka, Raj Viswanadha, Arun Ji Shendurnikar Nidhi Anand.
This series is put in the make-believe Kingdom of Dholakpur, somewhere in rural India. The series goes around Bheem, occasionally referred to as Chhota Bheem meaning small Bheem, referring to his young age, a nine-year-old boy who is courageous and intelligent. Bheem's opposition is Kaila, who is green-eyed of Bheem's popularity. With his two sidekicks, identical twins Dholu and Bholu, Kalia always conspire again Bheem but never succeed.
This show has gained incredible popularity; it has the best combo action and humor! It teaches morals at the end too, and there is your answer if you are still debating whether to watch the series.
Eena Meena Deeka
Three chicks named Eena, Meena and Deeka, are brilliant and are the cause of chaos everywhere they are present. Yet, they have to constantly escape and outsmart Foxie, deceit, and a hungry fox who craves to devour them. In India, the show used to air on Hungama TV and then later shifted to Disney Channel India. You can catch it on ZEE5, Netflix, and YouTube.
The show quickly gained its share of fans after the first show aired in 2015. We know what you are up to already searching it up, aren't you?  Spare your time it airs on the Hungama channel; what are you waiting for.
Vir The Robot Boy
Vir is actually a robot with human emotions and superhuman abilities, the classic combo. He sets out to save the world with his friends, Chulbul, a mule, an eight-year-old  Imli, and Gintu, his supernatural jinn. The first episode, "Earth in Trouble." Vir: The Robot Boy was out on 9 November 2013, and the series ended airing its Final episode on 2 December 2016.
Don't frown. It has not gone forever; you can catch the series on Netflix and Sony Liv. Let us explain further, He is an innovation of Dr. Prem Sahay, and he resides with him. Dr. Sahay is a kind aged man.
The series revolves around his comical escapades as he manages to regain the day with his sharp reasoning and a large array of automated capacities, along with his pals.
Toonpur ka superhero
The world is on its way to ruin and chaos as there is a constant conflict between the Devtoons and Toonasurs. Devtoons decided to kidnap Aditya, a superhero, to rescue them from the 'bad cartoons.' Starting Ajay Devgan as 'Aditya Kumar' and everyone's favorite Kajol as 'Priya Shruti Verma'
Directed by Kireet Khurana, the show released on 24 December 2010. This show has had its share of glory as it is still spoken about ten years after!
Curious to know where you can watch these awesome and popular Indian shows for kids? Head over to ZEE5 Kids right away to explore the best shows for kids.
These shows are keeping the kids engaged and happy. Well, we have stuck to our word and given you the top four most popular Indian shows among kids on TV. Make the most of this quarantine, grab some popcorn, put on those PJs, and enjoy being a kid!