The first thing that comes to mind when seeing a wave cap is Snoop Dogg wearing something similar in his music videos. African-American hip-hop artists originated this fashion with the wave cap. However, it is not a fashion accessory, but a hair care product.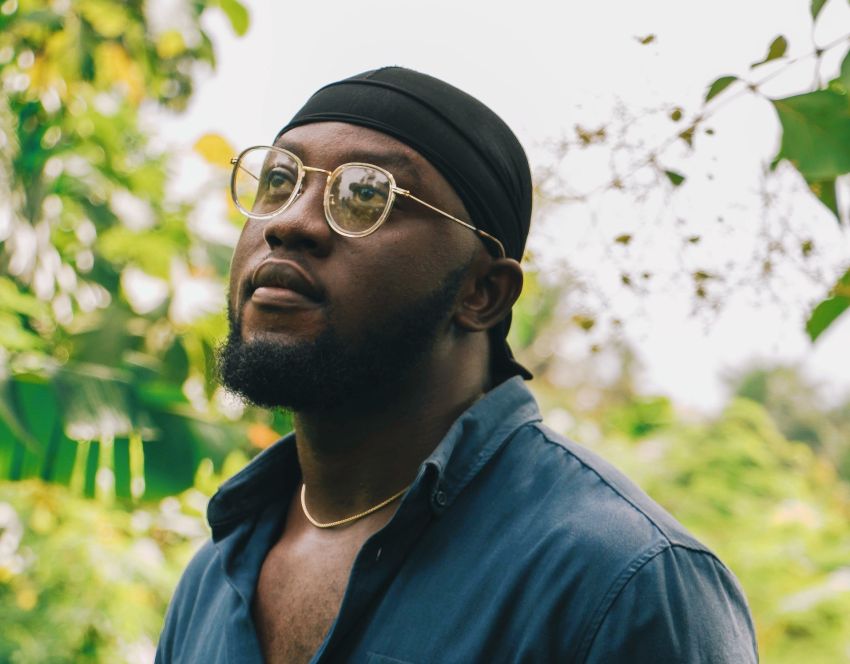 Because American-African hair has a unique texture, there have been products introduced for treatment like wave caps and durags.
List of Best Wave Caps
If you are planning to purchase a wave cap for your hair but are not sure which one to buy, then here is a list of wave caps that might help you decide on the one that is best for you:
1. Silky Durag Caps Elastic Wave Cap
8 Pieces Silky Durag Caps Elastic Wave Cap Long Tail Headwraps Wide Straps Waves
Features
Consists of two designs- A long-tail cap and a wave cap
Comes in four colors
The width of the cap is 11 inches/ 28cm, and the silk band is 40 inches/ 101 cm long
This cap can fit any head size, and tightness can also be adjusted
Made of silk and have a smooth texture
Can be given as a gift on different occasions to those who love hip-hop fashion
Machine washable
Recommended to iron it on low temperature
This cap comes with a long tail in the behind and is made from silk. It comes as a pack of 8 colorful caps that can go with any outfit and be worn on any occasion.
They are non-bulky and do not slip when you sleep with them on your head. They let your hair and scalp breathe and are light in weight to carry around.
The caps hold moisture and improve the quality of your hair. People who are fans of hip-hop will love receiving this gift. It is reasonable and of good quality. The cap doesn't leave marks on your forehead due to the tightness as the bands are made of silk and hence do not make your forehead skin itchy or leave marks on it. These caps can be worn with anything you wear as they match every outfit and make you look cool, giving you a hip-hop vibe. Using them is also straightforward.
You can also wear these caps when you don't feel like styling your hair or if you have a bad hair day. These caps are the perfect option for hiding frizzy hair and come in a range of vibrant colors that will go well with any outfit. You'll look unique and cool with these, and they seamlessly fit into your style.
2. Magic Stocking Wave Cap
Magic Stocking Wave Cap Pack 2 Caps Black Hair Du Rag, Spandex fabric, flexible, breathable, one size, comfortable, wig, hair extensions, wig cap, stays on your head …
Features
Made of Spandex
The fabric is stretchable and lightweight
This cap fits every head size
This cap doesn't have a long tail like the earlier one
Fashionable, it can go with every outfit for any occasion
Reasonable and a great product to give as a gift
It is another great product for hair which is also stylish to0.
As well as being lightweight and convenient to carry, this Wave cap is also very comfortable to wear. You can wear it to work as well. It is easy to wear and very comfortable.
The cap lets your scalp breathe, and it is not bulky. This classic black color goes well with any outfit and style. Wear it for any occasion and give it as a gift. As you sleep with it, the quality of your hair will improve.
3. Wave Builder
This cap helps in building consistent waves on your hair.
This product is popular with its users. It is a very comfortable cap that gives your hair consistent waves. It lets your scalp and hair breathe.
This design makes it slip-free, and it is comfortable enough to sleep in. If you use it every day, it promotes healthy waves. It is reasonable and effective at the same time.
The cap is made of a fabric that is stretchable and doesn't hurt your head. A perfect fit and an easy-to-use design make this the perfect choice.
4. Nike Pro Combat Skull Cap
What could be better than a trusted brand? This cap gives you just that!
An ideal skull cap that makes you look cool and fits perfectly. It is one of the best products for athletes. This cap lets your head breathe and doesn't make your head sweat.
The cap fits your head perfectly and is lightweight. It can be worn as you work out, cycle, or do yoga. It is a perfect cap to wear when you want to go for a run. While working out, it does not slip off your head due to sweat, and it sits very lightly on your head. The price is reasonable and the quality is excellent.
This cap is durable, and if it's soaked in sweat after your heavy workout, you can put it under a fan to dry it. Pulling down covers your ear as well. It is machine washable, and it is preferred to use cold or warm water while washing it.
Also, the cap prevents sweat from running down your face, giving you more comfort while exercising.
5. Roybens Silky Durags Pack for Men Waves
Features
Comes in a family pack with different colors
It is called silky durags since the fabric is Satin
Satin help in maintaining moisture and is a breathable fabric
Strong and stretchable, the elastic band doesn't leave a mark on your forehead
Comes with long tails in the behind
Fits on every head size
This cap is fashionable and comes in different colors. You can pair it up with different outfits to wear on different occasions.
The product keeps your hair frizz-free and moisturized. The fabric is lightweight and breathable, so you could also wear it to sleep.
Your head feels comfortable and fits easily irrespective of hair type or head size. You won't feel burdened by it since it is non-bulky.
Despite being more expensive than other brands, the money you invest in these won't go to waste. These come in a pack of three and are smooth and soft on the skin. The wave cap is stretchable, durable, and lasts a long time. The vibrant colors help you to wear these caps at any event. They give you a cool look and add a hip-hop vibe to your outfit.
6. Syhood Silky Wave Caps
Features
The colors of these caps are vibrant and go with most of the outfits
The fabric is stretchable and fits the head size of most the men
The fabric is made of silk
The caps are comfortable as well as breathable
You can wear it as a hip-hop fashion to match your outfit, or you can also use it as a wig cap
A pack of 6 wave silky wave caps with different colors will give your hair consistent waves.
Another great option to consider when purchasing wave caps. They come in a variety of vibrant colors in different color pack options. The fabric is stretchable and fits most of the head sizes of men.
The headband of the cap is not overly tight, so it doesn't leave any marks on your forehead. They are easy to wash and look very stylish.
It's a quality fabric at an affordable price. You can wear the caps for long periods of time without them sliding off your head. Besides being an accessory for your hip-hop look, you can wear them to sleep as well.
7. Nike Pro Hypercool Vapour Skull
Another product from Nike these are also skull caps that you can use while working out.
These caps are comfortable to use when you are working out or running. They are comfortable and stretchable to fit most of the head sizes, although they will better serve small head sizes.
They are durable, and the mesh keeps your head cool, and you can wear it under your cycling helmets easily. They are also washable and fits halfway through your ears. It holds sweat well so that the droplets don't fall into your eyes while doing a rigorous workout.
8. Wavebuilder Wave Training Cap
WAVEBUILDER Training Cap - Black
Features
Designed to produce smooth and consistent waves
Fits perfectly, giving maximum waves to your hair
Can be used while sleeping, so the wave-making process is faster
The fabric is cool and comfortable as well as breathable
It is a combination of a wave cap and a stretch cap
The design keeps your hair secure
Another product from Wavebuilder, which gives consistent waves to your hair and is easy to use.
This cap is another amazing product to get uniform waves. It is comfortable as well as fits most of the head sizes of men.
The cap stays put on your head, and you can wear it to sleep to accelerate the wave process. It is a durable and robust product and works well. It is easy to use, as well as reasonable. The fiber is soft, so it doesn't leave a mark on your forehead or makes your forehead itchy. The product is of good quality given the reasonable price.
9. Healthy Treated Wave Deluxe Cap
This product is another stocking wave cap that is easy to use as well as it doesn't slip from your head and stays put.
This product guarantees long durability. The elastic is made of good quality, so it doesn't roll up again and again. It is a high-quality cap at a reasonable price.
The cap fits most of the head sizes. It comes in a free size so that you can adjust it to your convenience. The fabric is soft, so you don't have to worry about any line marks or itchiness on your forehead. This product maintains its shape even if you use it for over a month. It doesn't get torn or rip off too fast and hence lasts longer than other wave caps.
It gives uniform waves, and you can also wear them to sleep as they stay put and don't slip off in your sleep, giving your hair more time to get waves.
You can also wear them out as they are fashionable, and you can pair them up with your hip-hop style, and it will go well with style!
10. Skull Cap Helmet Liner for Men
This wave cap is multipurpose as it can be worn as a wave cap or a beanie to keep you warm.
It is a multipurpose cap that acts as a wave cap, a beanie, and an athletic cap to wear under your cycling helmet or while running or working out.
This cap fits most of the head size of the men. As it covers your ears, you can also wear it as a beanie on a cold day. They are also machine washable. The cap is so lightweight that you can wear it to sleep.
The cap is not tight, so it won't leave marks on your forehead or make your forehead itchy. This is a high-quality cap at a very reasonable price. Additionally, it is durable and absorbs sweat while staying put on your head. Apart from being lightweight, the fabric lets your head breathe as well. The feeling is as if you don't have anything on your head.
It also comes in regular classic colors like black and grey, which go with every outfit and are trendy to wear. You will look like a hip-hop star with these Eminen-inspired caps.
11. Duke Waves and Fade Waves Cap
This wave cap is meant to nourish your scalp and give waves that are going to leave you feeling happy!
This wave cap comes with olive oil, which nourishes your skin and makes it healthier. The scalp is purified, resulting in healthy hair.
This cap fits most head sizes, and the fabric is stretchable. The cap provides good quality at a low price. The top of the cap is smooth and comfortable. Its users appreciate it for giving uniform waves and helping their hair grow.
How to Choose a Wave Cap?
A wave cap is most commonly worn to get waves on the hair and is a highlight of hip-hop culture. Wave caps are a fashion accessory for those who are great fans of hip-hop and feel like following their hip-hop idols as well as taking care of their hair too.
There are various wave caps available out there, with different colors and styles that would catch your eye, but finding the right one depends on you. When you have done some research on them, you'll be able to decide which one to purchase.
There are several recommendations of the bestselling wave caps, but you still need to know how to pick one that fits you.
While buying a wave cap, you should keep the following points in mind:
Choosing a wave cap involves determining the type of waves you would like to experience first. The different kinds of caps produce different types of waves; therefore it is important to choose one that you like before buying it.
Wave caps are also made from a variety of materials. When you buy a wave cap, ensure that the material is smooth and soft. Additionally, you can choose a material that holds sweat so that you can wear the wave cap to the gym, while running, or while cycling. Make sure that the material you choose is comfortable to wear when buying a wave cap.
Last but not least, consider the size of the strap on the cap. There are three different types of straps: wide straps, standard straps, and Velcro straps.
It is important to choose a cap with a good strap type because it helps the cap stay on your head and prevents the cap from slipping when you are sleeping.
Now that you know what to consider when buying a wave cap, you will be able to decide which wave cap or durag is best for you without spending money on trial items.
How to Use a Wave Cap?
Wave caps keep your hair in good condition. We have been talking about these hair care products and which of them are the best ones. The following steps will guide you through putting on a wave cap:
Make sure that your hair does not exceed 1 inch in length.
Brush your hair. A soft bristle hairbrush is recommended. While grasping your hair, apply pressure.
Brush your hair to the natural wave pattern of your hair for 15-20 minutes.
Apply a wave pomade to your hair (this one at Amazon works great). Apply a quarter-size amount to the top and back of your hair.
Brush your hair to your natural wave pattern again for 15-20 minutes. As you brush your hair, apply pressure. Apply more wave pomade to hair. (It is better to apply it little by little, or else it can make your skin itch.)
The last step is to carefully apply the wave cap to your head, so you don't mess with your natural waves. Wear the wave cap at night to help it set your waves, and your waves will be ready in the morning.
Frequently Asked Questions about Wave Caps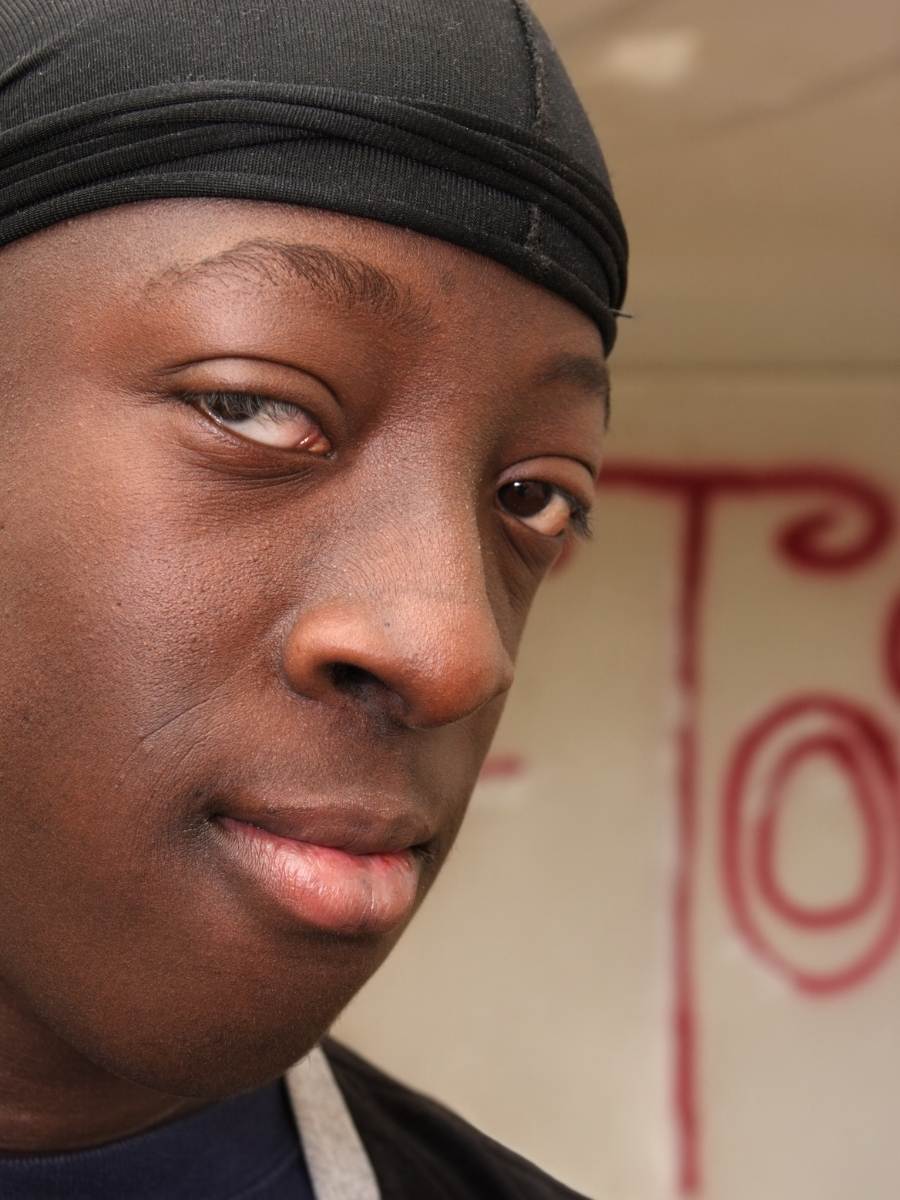 What is a wave cap used for?
Wave caps are used to maintain and evenly set your hair waves so that they appear neat and stay in place.
Are wave caps better than durags?
Durags and wave caps are almost the same things. Durags are for the longer hair to keep braids from frizzing, while wave caps are for shorter hair. Wave caps keep short hairstyles neat and tidy.
How does it make waves?
Using the wave caps, you can set your natural waves in a uniform position. The way they sit on your head ensures not a strand of hair is let loose, so you get perfect and consistent waves at any event you attend.
How long should I wear the wave cap?
Wave caps are usually worn before you go to sleep and left overnight as they speed up the process of setting your waves. If you have been wearing your wave cap all day, then it is advised to remove it and brush your hair again in the direction of your natural hair waves, and then put on the wave cap again before going to bed. If you want to keep them for a short time, then you can wear them for at least half an hour before removing them to brush your hair again. It is also advised to brush your hair after every time you take off your wave cap.
Does it cause hair loss?
Wave caps do not cause hair loss. They are a hair care product made to compress your hair and tighten them so that you could get consistent hair waves. When you use a wave cap and start losing your hair, it is not because of the wave cap and if the hair loss is severe, you should consult a hair loss specialist.
What to avoid when wearing one?
When you wear a wave cap to sleep, you might wake up with a line on your forehead that could last for hours, which makes going out in public a bit embarrassing.
While using a wave cap before going to bed, it is better to fold a silk scarf horizontally, which is approximately 1 inch wide, and tie it around your forehead around the area wear the band of the cap usually falls over and then put the wave cap.
If the band is too thick, it can make your wave cap not sit in a place that will, in turn, ruin your waves. Hence, cut the silk scarf thin enough to help you not get a line on your forehead.
If your wave cap gives you a numb feeling on your forehead, it is suggested to find a bigger size of the cap or loosen the scarf's tie.
You can also remove the line by rubbing your fingers gently in a circular motion along the line left by the cap. Apart from the silk scarf (which is highly recommended), you can also use a cotton scarf.
Bottom Line
Wave caps and durags are some of the best inventions made to help you maintain your short hairstyles. Even though there are a few things to keep in mind while buying a wave cap, it is the easiest product to use to maintain your hairstyle.
This item would make you look cooler, and your friends will also appreciate this style. Wave caps are one of those products that can be worn at any event, and they would go well with any vest or outfit that you choose to wear and still keep on doing their work, i.e., keeping your waves consistent.
There are a variety of colors available, so you don't have to stick to one classic black color to match every outfit. The fabric of these caps makes you feel cool during summers and warm during winters.
Besides keeping your waves intact, these caps can also be used for multiple purposes. They're great for working out since sweat drips won't fall into your eyes and irritate you, and they can be worn like a beanie since they're so long.
These caps can also be worn under wigs or when you have a bad hair day. Being stylish enough, they would not make you look funny, and you wouldn't have to feel embarrassed about wearing them out.
You would be glad to give them as a gift to those who are huge hip-hop culture fans, and they would be thrilled to receive them!