Rajouri Garden Cafes: For most of us, the picture of a café that comes into our mind is something like Central Park from F.R.I.E.N.D.S, a place where we can sit and share about our daily lives with our best friends.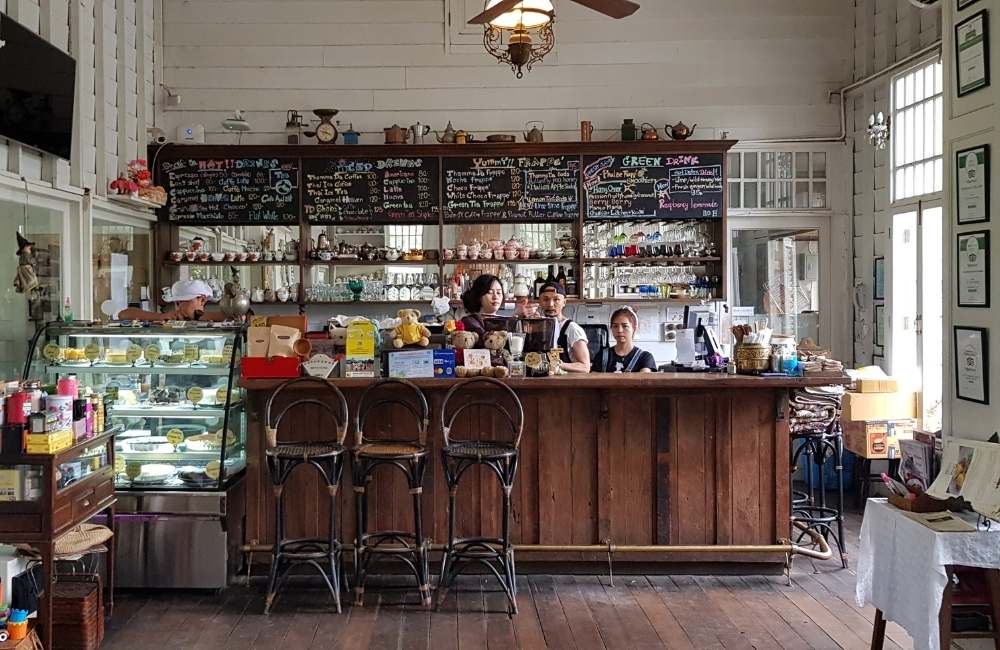 The first Café or Coffee Houses were set up in Mecca in the 15th century and then spread gradually. Coffee houses were a place where people met to have conversations over a cup of coffee, listen to music, share stories, news, and discuss politics. Some coffee houses also provide indoor games like chess to keep the customers busy and entertained.
Today, coffee houses not only sell a variety of coffee, but you could also find a variety of cuisine being served in them. From snacks to the main course to even desserts, one could find a wide range of dishes being served at such 'cafés.' The menu is not only limited to serving espressos or cappuccinos or the basic cold coffees, but the variety of coffee that has been served is increasing.
Apart from the menu, even the interior of a café is not the regular clichéd décor, cafés are starting to have a unique interior setting. All cafés have a different theme and a décor to go with it. You might find different flavors of a basic coffee or might also come across a new fusion coffee. India, a tea-drinking country, has seen rapid growth in cafes opening up in every corner of the city.
Cafés are now a place where you would find students working on group projects, celebrating birthdays, hanging out after exams, families enjoying their weekends, etc. Rajouri Garden has to be one of the best hang out places in West Delhi. You might find youngsters "chilling" with their friends and even families can be seen enjoying their time together in these cafes.
1. Ghar Bistro and Café
Looking for home-made food outside the home? Ghar Bistro Café is a place that would offer you the same home-cooked food with its ambiance complementing its name. Their pasta and kebabs are popular among their customers.
Location- J-198, Second Floor, Rajouri Garden
2. The Blue Bean Café
When you feel like spending some 'me-time,' this café is your place to be at. The Blue Bean Café provides you with the atmosphere where you could grab a novel to read while finishing up your cup of coffee. This café is also a great hangout spot for friends, as it also provides you with fun board games to keep you entertained. The Blue Bean Café opens up at 8:00 am serving delicious breakfast, so when you feel lazy to prepare breakfast at home, Blue Bean Café is the perfect place for you. They serve a healthy Fruit parfait and very delicious pancakes.
Location- C-70, Major Suresh Marg, Rajouri Garden
3. Suroor Reloaded
Suroor Reloaded serves succulent tikkas, colorful cocktails, and unique desserts. The ambiance is very artsy, with graffiti on different walls paired with a unique style of interior. Suroor Reloaded also has a separate seating arrangement for couples, which will make your date more romantic and memorable.
Location- J-198, Second Floor, Rajouri Garden
4. Qubitos: The Terrace Café
Qubitos is a café-cum-lounge with reverberating music and a very catchy décor. This is a perfect place to chill with your friends in the day as well as at night. Qubitos serves tender fish tikkas, lovely cocktails, and also hookahs. You can visit here at night to enjoy the lounge with dazzling lights and great music. You might also catch some live jamming sessions on some nights, which is always pleasing to the ears.
5. Grind House Café
When you can't find a place to go out and eat on the weekends, Grind House Café is where you should end up at. Serving some fantastic drinks and food, this café offers a nice open seating area along with a cozy indoor seating arrangement. They serve some amazing Keema Fries and Nutella shakes to pair with. They also have different categories of pizzas and pasta that will leave you licking your fingers,
Location- 16 DDA Market, Rajouri Garden Extension, Rajouri Garden
6. Sardarji Bakhsh Coffee and Co.
This café has some rich drinks made from the best ingredients. The owner of this café started selling his food items on a cart, and now there are several branches of this café. Sardarji Bakhsh Coffee and Co. serves frappes, hot, and several other cold beverages along with food items like burgers, pizzas, and garlic bread. The aroma of coffee will surround you once you enter the café, and the setting would give you a nice warm feeling. If you feel like spending some time with yourself, then grab a cup of their coffee and pair it with your favorite novel.
Location- Shop 4, E-1, Rajouri Garden
7. Just Behind U
Want to feel the Halloween chills without the Halloween season? Then Just Behind U is the right place for you to be. This café is a Halloween based theme café which serves some appetizing category of momos and shakes. Just Behind U offers some amazing live music shows to pair with their spooky ambiance.
Location- J2/6A, BK Dutta Market, Rajouri Garden
8. Tasim
Tasim serves authentic Chinese and Thai cuisine and has a cozy setting. They have a variety of momos and Thai cuisine on their menu. Tasim also has a section where you can customize your sushi and bowls. When you are craving some excellent oriental food, Tasim is the place to stop by at.
Location- J 13/47, Rajouri Garden
9. Jazbaa
Jazbaa is the right place to celebrate a friend's birthday or hang out in general. It is a rooftop café, where you can spend hours of your evening eating mouth-watering food and grooving to the best beats. The menu has a different set of dishes from around the world as well as some delicious North Indian plates. Apart from the open rooftop, Jazbaa is also famous for its momos and desserts.
Location- F-89, Vishal Enclave, Rajouri Garden
10. 3 Peg Café
Named after Sharry Mann's song 3 Peg, this place is trendy to hang out with your friends. It has a bar which serves different types of mocktails and some delicious cuisine. They have very cool décor and some amazing tunes to pair with. Stop by 3 Peg Café on the weekend to chill with your friends or even your family.
Location- J-198, Near Metro Pillar 419, Opp. Kukreja Hospital, Rajouri Garden
The Bottom Line
Cafés are now getting more popular than restaurants as they provide a different theme based setting and décors and are cheaper. Some cafés are warm and cozy, where you can spend your winter days sipping coffee while reading a book, and some are popular places to hang out at.
These days café is a hub where students gather to finish up their projects and assignments over a coffee cup paired with some snacks. You may also find people finishing up their office work, sitting with their laptops, doing a video call conference in a café as, now, cafés have started to provide free Wi-Fi complementing their ambiance.
Café owners make sure that they lighten up the atmosphere by playing music that may or may not be related to the theme of the café. You could also make requests to play your favorites at such cafés. The best part about some cafés is the coffee's aroma, which entices you the moment you enter.
Some cafés now offer live jamming sessions or stand-up comedies. It is also a trend these days that cafés conduct sessions of spill poetry and much more. Anyone could register their names for such events. Some cafés solely run on such regular sessions attracting young students and artists to join in.
You might also find diner based themes in cafés that serve coffee and breakfast in the morning and dinner with drinks at night, giving you a complete American feel. Cafés are places where people with a busy schedule can relax, entertain themselves for a bit and grab grub at the same time.
Some coffee houses are equipped with pool tables, arcade rooms, a kid's zone, air hockey tables, and foosball tables to keep their customers entertained and busy. The kid's zone is especially for those parents who wish to enjoy their time outside home worrying less about their, and the kids can make new friends and interact with other children by playing with them in these kids' zones. So with this addition, the parents and the kids can have fun while having something delicious to eat.
Cafés, especially Rajouri Garden cafes, are entering the food industry and gaining more popularity than restaurants; now, even restaurants are trying to mold themselves and become more comfortable and cozy. All in all, cafés are a perfect place to spend time with your friends and family, be it a weekend or mid-week off from work/school/college.