With Valentine's day around the corner, most of us are still looking for some ways to celebrate the day.
Kids especially do not have an idea of how to spend the day, which adults typically celebrate. To keep them busy while you arrange plans for your V-day, here's a Valentine's Day I Spy printable you can hand them over.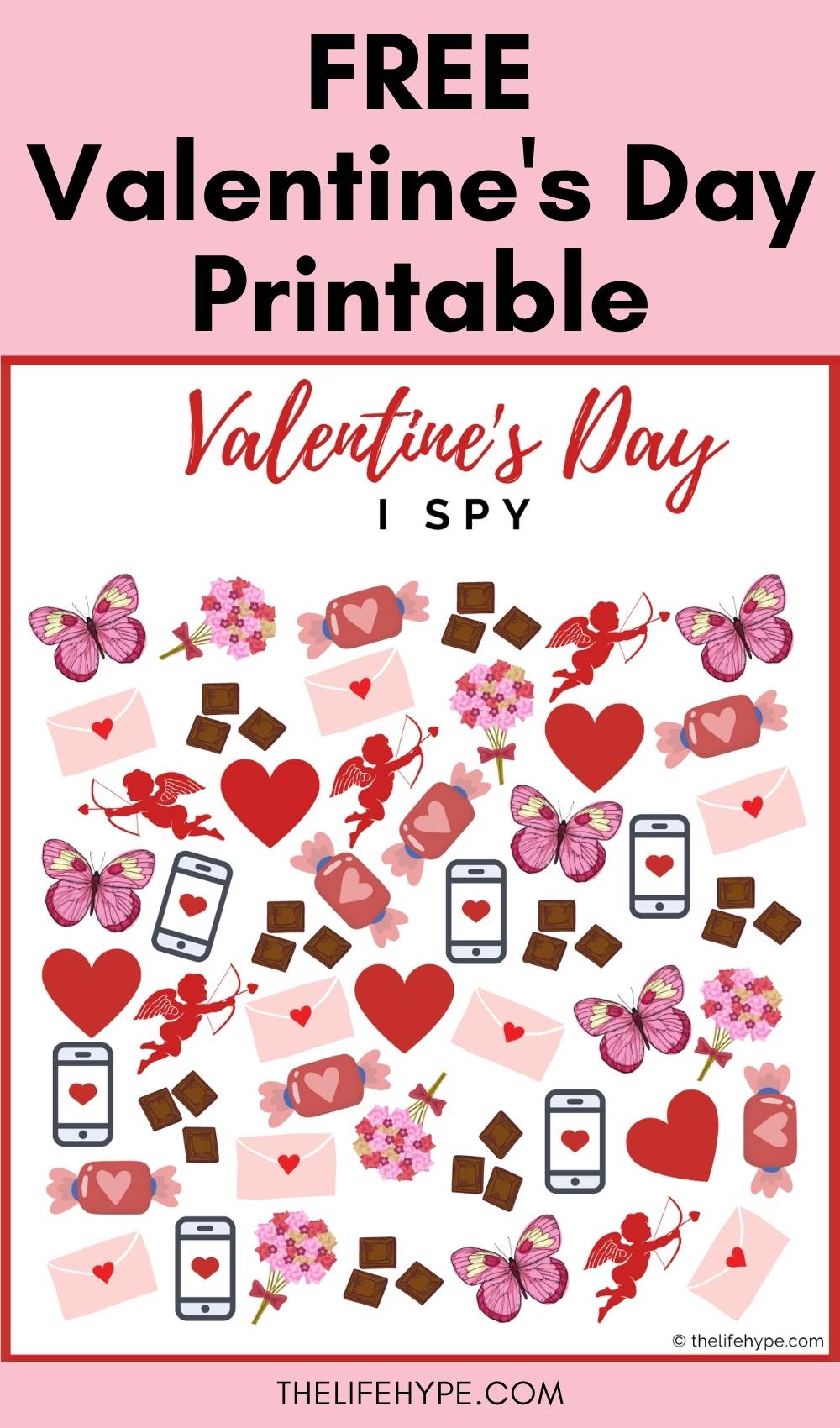 Games and activities are always fun, and everyone likes them on holiday.
It's a great printable game that teaches kids about the symbols of love. It's important to teach them the idea of love amongst family and friends. Not to mention, it sharpens their problem-solving skills. Helping kids express themselves through activities can be rewarding, and after all, they, too, deserve some love on this occasion.
Not just kids, anyone in the family (even you and your partner) can have fun with this Valentine's Day I Spy printable. You can also use it for an after-school activity.
What's more? I have also included an answer sheet for you to use.
Click to Print or Save Valentine's Day I Spy Printable
Click to Print or Save Valentine's Day I Spy Printable + Answer Sheet
Let's print it out for some fun with the kids and family this Valentine's day.
Note: All printables and downloads designed by The Life Hype are ONLY for PERSONAL USE. Please do not modify the file or claim it as your own. This file is not intended for resale, nor are the printed versions of this file.
Here's to enjoying Valentine's day low-key but to the fullest!
Keep coming back here often for more FUN printables.