You've got the chops, the skills, and the passion. You're ready to start your own woodworking business. But there's one more thing you need before you can get started: a great name.
Naming a business is no easy feat. To help you come up with a great name for your woodworking business, we've put together a list of woodworking business names to inspire you.
Good Woodworking Business Names
Finecraft
Wooden Planet
Woodwork Shack
Forever Woods
Highlands Woodworks
Custom Works
Woodland Creations
Iron and Mahogany
Custom Woods
Woodcraft Products
Wood Concepts
Eternal Wood Creations
Skilled Woodcrafters
Oak Designs
Wonders with Wood
Woodland Treasures
Wooden Dreams
Maple Woodworking
Atlaswood
Diamond Woodworks
The Wood House
Limitless Wood
Expression Timber
The Woodworking Co.
Woodcraft Workshop
The Woodcraft Expert
Unique Woodwork Names
Architecture Woodworks
Autumn Woods
Wood Express
Woodsworth
Brownside
Cross Cut Woods
Golden Touch Interiors
Old Cedar Carpentry
Goody Woody
Wood Man
Wood Land
Crystal Wood
Wood You Believe It
Professor Woodwork
Temple of Wood
Woodluck
Forestman's
Mystic Woodworks
A Touch of Nature
Natural Works
Wooden Alchemist
Wood Wizards
Carved Roots
Wood Magic
Great Wood
Cabinets & Beyond
Wooden Accents
The Woodwork Studio
Crafty Hands Furniture
Acorn Woodworks
Branding out Wood
Branding Irons
European Woodwork
Matchless Builds
Economy Lumber Company
Craftella
The Wood Launch
Timber Indulgence
Woodcraft Envy
Wood Unlimited
Handcrafted Wood
Crafty Woodworking Business Names
Maplewood Custom Finishings
Ameriwood
Maplewood Constructs
Modern Woodwork
Master Touch Refinishings
Great Woods
Woodheart
Cutting Edge
Classic Woodworking
Wooden Kingdom
Wooden City
Classic Carpentry
Careful Construction
Sawdust Specialists
Hammer & Saw
Premium Woodworking
Sawdust and Splinters
Baker Furniture
America's Finest
Desert Cove Woodworks
Wood Professors
Out of the Woods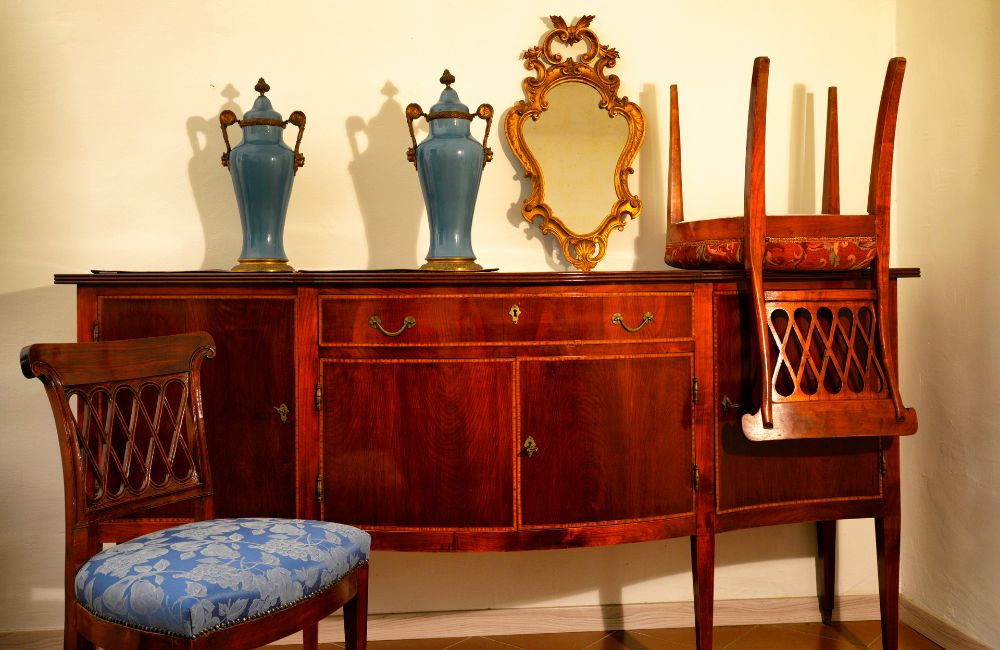 Vintage Names
Old Wood Works
Old World Cabinetry
Carver's Den
Renaissance Woodworks
Village Woodworkers
Art of Wood Designs
The Lumber Shed
World Timbers
Distressed Works
Timber Revivals
Heritage Customwork Woodworks
Living Tree Restorations
Wood Inn
Antique Creations
Reclaimed Treasures
Vintage Creations
Restoration Workshop
Rustic Woodshop
Antique Woodwork
Restoration Buddy
Catchy Woodworking Business Names
Elite Woodworks
Accents Woodworks
Brown Lumber
Bath in Wood
Design Ward Woodworks
We Know Woodworking
New Cedar Designs
Woodworker's Emporium
Treeform Works
Blackwood Designs
Mr. Tree
The Woodshed
Woodcraft Handcraft
Woodcraft Collective
Custom Masters
Fine and Ornate
Pro Carpentry Solutions
Wood Solutions
Stylish Names
Distinct
Metro Designs
Matchless Works
Oasis Woodworks
SpaceWood
Red Woodcutter
Handcarved Woodworks
Silver Tree
Forest Reflections
Wood Dimensions
Woodwork Clinic
Masters of Wood
The Italian Job
The Lumber Jack
Eastside Woodwork
The Old Carpenter
Wood Styler
Wood Doctor
The Wood Trade
The Ole Time Woodsman
Woodworking Business Names for Small Business
Oak Brothers
Woodworkings
The Woodworkers
Hardback Carpentry
Wooden Soldiers
The Woodshaper Shop
Gilmore Furniture
Just Moulding
Blueberry Woodworking
Woodworks Door
Wood Designer
Just Carpentry
Carpentry Art
Clever Woodworking Shop Names
Cutting Edge Designs
A Piece of Wood
City Trees Works
Fine Finish Woodworks
Wood Shed
Careful Cuts Shop
WoodFlex Carpentry
From the Woods
Forest Beauties
Interior Wood Protection Services
Tropical Woods
Artful Knots
The Wood Whispers
Even Edges
Carpenter's Closet
Hollow Oaks Wood Crafts
Giftedhands Creations
Just Saw
Woodworking Army
Wood Jobs
Beneath the Barks
Clean Cut
Art Lumber
Pent Homes
Woods Co.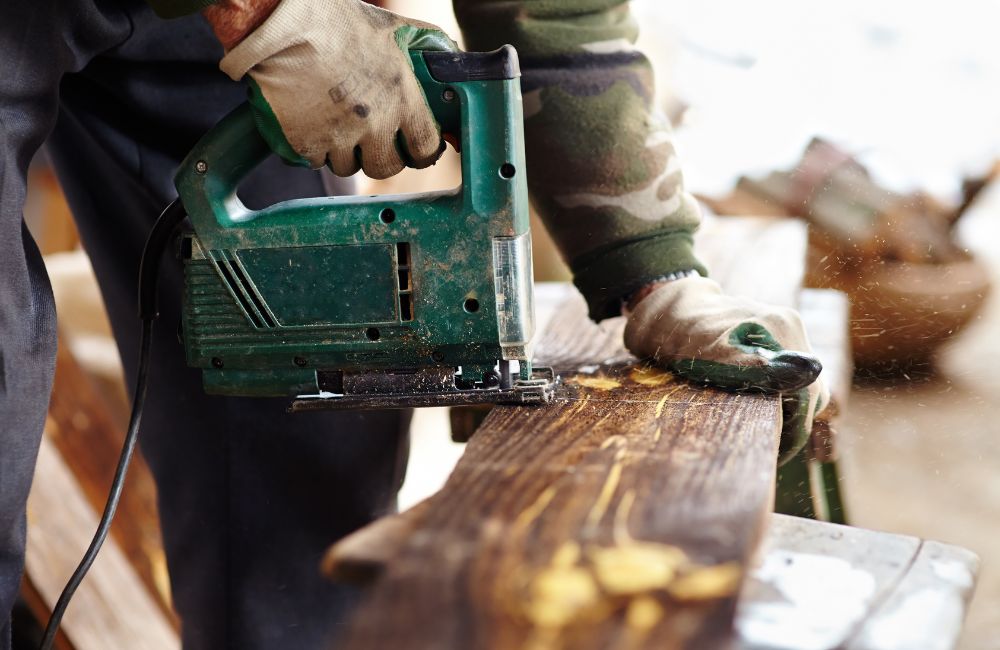 Carpentry Business Names
Good Wood Works
Golden State Lu
Woodwork Kings
Rare Woods
Pro Woodworks
Woodline Constructions
Plant Constructions
Woodworking Wing
Designcity Cabinets
Whitewoods
Woodworks Custom Flooring
Best Cabinets
Good View Lumber
Cabinets To Go
Timber Group
Handicraft Palace
Wood Tailors
Wooden Wonders
Wooden Interiors
Against the Grain
With the Grain
The Wood Station
Custom Cuts
Nation's Finest
Wood Rescue
Matchless Builds
Carver's Den
Nest Building
Walnut Perfection
Fine Finishing
Wood Whisperer
Wood Zone
Woodomania
Woodmen Shop
The Carver
Timberer
Wood Vine
Wood Powered
Wood Time
Christian Woodworking Business Names
King Cabinets
Jerusalem Designs
Wine Works
Imperial Crafting
Christ Works
Victorian Carpentry
Legacy Customworks
Royal Tool Works
Divine Works
Precious Carvings
The Wooden Kingdom
New Era Woodworks
Second Chance Doors
Templar Woodworking
WoodCity
Creative Wood Shop Names
Nest Building
New England Woodworks
Blue Sky Woodworking
Good View Lumbers
Homestretch Carpentry
Saw It
Simple Saw
Wood Thumb
What We Saw
Team Wood
Saw Creations
Beverly Furniture
Engravewoods
The Carpenters Dressers
Rock Tree
CarveMan
Get to Woodworks
Wood Weaves
Green Tree
Simplicity Wood Products
Wood Castle
Tree to Table
A Cut Above
Woodlab
Brown Belle
Forest Essence
Gen X Carpentry
Rock Wood
Cosmic Tree Works
Italian Handmades
Little Wooden Creations
Straight from Nature
Treasures of Wood
Put to Woodwork
Lumber Lessons
Old Hippie Woodworking
Wood Myths
Wood It Is
Your Woodworker
Wood Working Fuel
Woodworking Talk
Wood Shapers
Wood Planet
The Woodshop
Wood Creed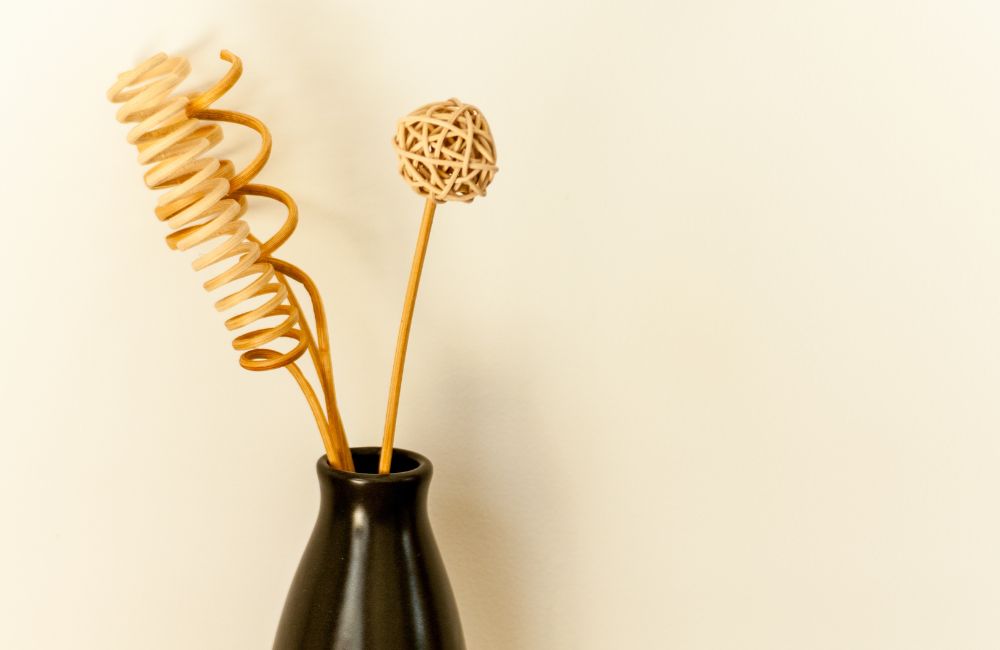 Wood Art Names
Elegant Design Studios
Craftsmen in Wood
Artcraft Wood Products
Earth Elements Woodworks
The Millworks
Cherrywood Constructs
Woodworker's Window
Woody World
Elevated Accents
Woodwork Shack
Above Cut
Tree to Tale
A Piece of Wood
Moon Woods
Woodpecker
Artisan Woodcrafters
Handmade Palace
First Handcrafted
General Woodworks
Timber Collective
Working with Nature
Elegance in Wood
The Forest of Secrets
Garden Home Woodworks
Woodart Addict
Urban Woods
Universal Wooder
The Wood Cart
Planet Willow
Funny Woodworking Names
Wood Whisperer
Wisewood
Wodeworx
Wooquations
Mondo-Beds
Wood Co
Woodme
Woodmoto
I Really Woodwork
Prose & Carpentry
Carb Free Woodworking
Woodnizer
Edge Nomads
CarveZone
Make Wood Not Love
Woodlish
iWood
I Wood if I could
Just Wood It
Wooden Wonders
The Cutting Edge
Wooden You Join Us
Wood Who
Monkey Nailer
Favorite Drill
Craftsquatch
Woodenlove
Bamboo Andy
Homie Wood
The Tree House Guys
The Carver
Splintery Shed
Whittling Wagon
Wood Together
Chippy Cabin
WoodAge
Just Add Wood
Carpentry Central
Assemble This!
Love 2 Build
Built from Scratch
Funky lumber
EZ 2 Build
Made in the Shade
One Man's Junk
Perfectly Imperfect
Woodside
Chainsaw Scribes
The Woolywood
Wood Wright
The Woodpile
Wood 'N' Things
Cool Woodworking Business Names
Economy Lumbers
Custom Woodworks
Magic Touch Interiors
Speciality Woodworks
Tree's Gifts
Woodworkers Worldwide
Absolute Closets & Cabinets
Superior Hardwoods
Wooden Treasures
Artistic Woods
Continental Hardwood
Marvelous Woodwork
Brown Lumber
Pioneer Woodworks
Wood World
Wood Palace
Majestic Woodworks
Handmade Stories
Wood Spot
Modern Woodworks
Traditional Woodworkers
Carpentry Palace
Contemporary Woodwork
Ornate Woodworks
Specialty Woodworks
Amazing Woodworkers
Original Woodworks
Finer Carpeting Co.
Pinnacle Woodwork
Carved Works
Elite Carpentry
Momentum Woodworks
Old World Works
Victory Woodworks
Village Woodworker
Exceptional Wood Working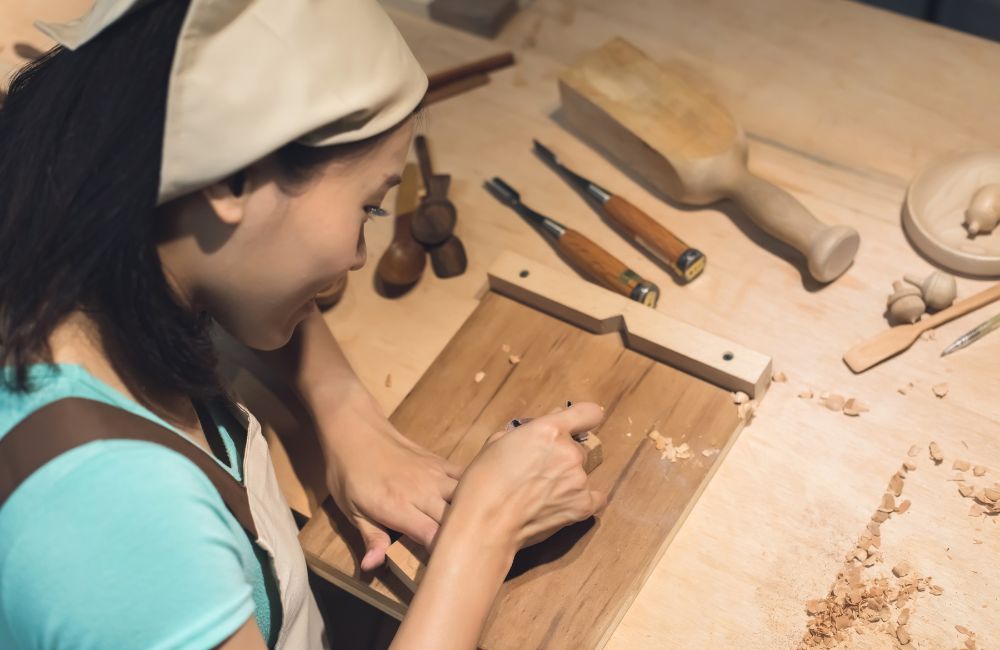 Custom Woodworking Business Names
Finely Crafted Woodworking
From the Ground Up
Handyman's Haven
I Cut Wood
Just Wood
Custom Woodworking
Knotty by Nature
Nailing It
The Master's Touch
Timberland
Uniquely Yours
Precision Carpentry
Sawdust and Dreams
The Art of Wood
The Carpentress
The Finishing Touch
Wicked Woods
Wood-Be-Nice
Wooden You Know
Workshop of Wonders
You Name It, We Make It
Woodable
Furnicy
Wood to Wonder
Woodshapers
Woodcrafters
Custom Groove
Wooden Treasures
Crown Of Wood
Woodboost
Yard Designs
Woodtecture
Craft Amy
Woodshop Stories
Interior Spruce
The Furniture Guild
Bench Craft
Woodharts
Edge King
Wood Eze
Totally Woodshop
WoodUnicorn
lmer's Workshop
Woodeco
Woodtastic
The Carpentree
Personalized Woodworking
Wooding Around
Country Carpentry
Wood n' Things
Made with Love
WoodKing
Woodshop Inc
The Backstreet Woodworker
Why is naming your woodworking business important?
When starting your own woodworking business, it's important to choose a name that will help make your business stand out.
A successful woodworking business needs a name that is unique, memorable, and reflects the quality of your work. When choosing a good name for your business, consider what makes your woodwork special. Is it the handmade quality, the use of sustainable materials, or the one-of-a-kind designs? Whatever it is, consider the name that makes sure it reflects that.
When you name a woodworking business, you establish your brand. What's in a name? A lot, actually. Your name is the first thing potential customers will see when considering doing business with you.
Choosing a good name for your woodworking business can help you stand out from the competition. There are a lot of woodworkers out there, so you've got to stand out. A creative name can go a long way in helping you achieve that goal.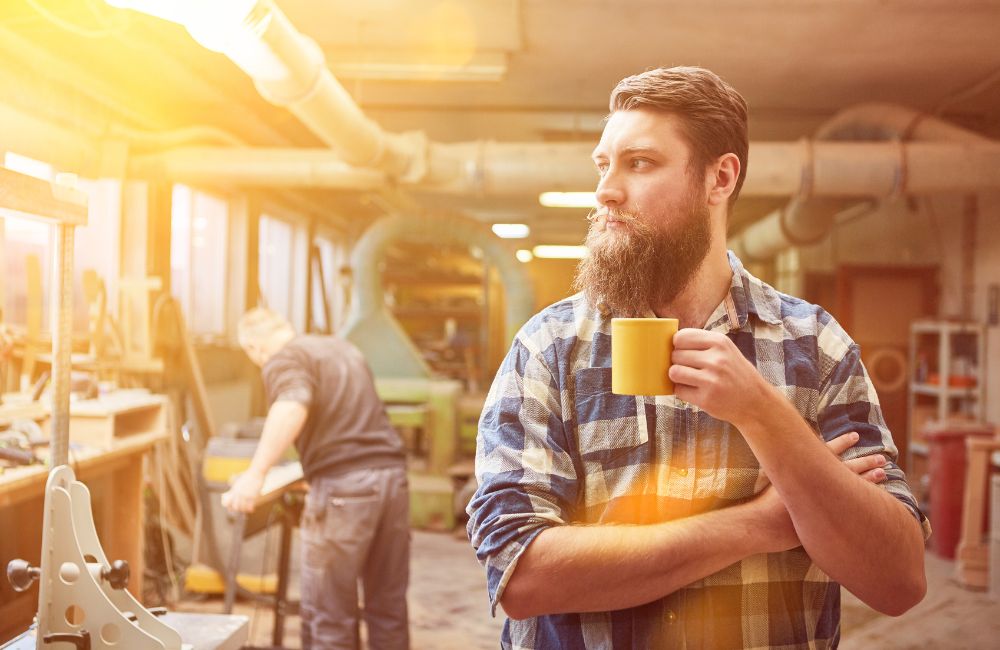 How to Come Up With a Woodworking Business Name
When you're trying to come up with the perfect woodworking business name, consider these factors:
Use a memorable name
Your brand's name you want to use should be easy to remember. A great way to do this is to pick a unique name that's memorable and to the point. A business name for your woodworking business should convey what you do to customers.
Use SEO keywords (or synonyms)
If you want your woodworking business to be found online, use keywords your potential customers will use when searching for a business like yours. For example, if you're starting a custom furniture business, you might want to include keywords like "custom furniture," "handmade furniture," or "bespoke furniture" in your name.
Describe your business
Do you make custom furniture? Do you build decks? Do you make cabinets? Do you restore antique furniture? Identify your business.
A descriptive name will convey what you do so potential customers can easily understand what type of woodworking services you are all about.
Use your location
If you have a brick-and-mortar business, you can use a name that includes the name of your city or state in your business name. For example, if you're located in Los Angeles, you could include the word "Los Angeles" in your name.
Make a list
Once you've come up with a few great woodworking business name ideas, prepare a list of them. After that, cross off those that are too similar to other businesses or don't adequately describe your business.
Make sure the name is trademarkable
If you're starting a woodworking business, you don't want to choose a name that's already being used by another business. It's not only confusing for customers, but it could also get you in trouble with the law. Make sure your brand name is trademarkable before you finalize it. In other words, a trademark prevents others from using your chosen name.
Domain name
When you've come up with a few possible names, it's time to test them out. Do a quick search online to ensure the business name is available for registering a domain name and social media handles.
Use a woodworking business name generator
The right name will kick start your woodworking business on the right foot. There are a variety of business name generators available online that will help you brainstorm woodworking company name ideas. To use one, you simply enter some keywords that describe your business. Then, the generator will create a list of potential names for you to choose from.
What to Consider When Choosing a Woodworking Brand Name
When choosing a unique woodworking name for your brand, make sure that the name you choose is something that can help you attract customers. You want a perfect name that is catchy, easy to pronounce, and spell.
Consider the kind of business you're in
Are you a one-man operation, or do you have a team of employees? If you're a one-man show, you might want to consider a name that's a little more personal. If you specialize in one type of wood or use a specific type of wood in your projects, choose a name that reflects that. For example, if you're a furniture maker who uses oak in your projects, choose a name like "Oak Street Oak Furniture." On the other hand, if you have a team of woodworkers, you might want to select a wood workshop name that's more professional.
Consider your target market
Are you targeting people who are already into woodworking? Do you have a specific niche you're targeting (like furniture making)? Once you know your target market, you can start looking for business names that can help reach your target market.
Name your business something you can be proud of
After all, this is your business. Choose a name you will be happy to use on your business cards, website, and other marketing materials. Choose a business name that will instill confidence in potential clients that you are the woodworker for the job. Something that will make them think, "If they can brand themselves that well, imagine how well they'll craft my custom piece!"
What are your unique selling points?
What makes your woodwork business unique? Do you use sustainable wood? Do you make eco-friendly furniture? A great business name is one of the first things people see when they visit your website or store. So it should reflect your unique selling points. If you use sustainable wood, you might want a brand name that includes the word "sustainable."
With these tips in mind, you will have no trouble choosing the right business name for your carpentry venture.
Mistakes to Avoid
When you are ready to come up with a name for your new business, here's what to avoid.
Not doing your research
Taking the time to research is essential. If you don't, you could end up with a name that doesn't fit your business or isn't memorable.
Using your own name
Unless it's a family-run operation or you want to be the sole face of the business. A name like "Joe's Woodworking" might be fine if you're the only Joe in town, but if there's already a Joe's Woodworking down the street, it's time to come up with something new. Ideally, you want a name of your business that will help people remember your business, and using your own name will make it more difficult.
Overly long names
Long names are often difficult to remember and can be easily confused with other brands. Choose something short and sweet.
Using common carpentry terms
While you want your company name to be relevant to your business, you don't want to use common carpentry terms like "table" or "chair." These terms are too generic and will likely be used by other businesses in your industry. Also, try to avoid using industry jargon that only insiders will understand.
Using copyrighted names
This includes names that are similar to well-known brands or names that are currently in use by other businesses.
You can find copyrighted names in a few ways. One, search the U.S. Copyright Office's database of registered trademarks. This database can be found at www.copyright.gov. Another way is to search for trademarks online at www.uspto.gov/trademarks/search.
If you choose a copyrighted name, be sure to get permission from the owner before using it. Otherwise, you could risk having your business shut down or face legal action.
How to start a successful woodworking business
You've been perfecting your art for years, and now you're ready to turn your new woodworking business into a profitable business.
Good woodworking skills. This is the most important foundation for your business. Without these skills, you will not be able to produce high-quality products which customers will appreciate.
Think about what kind of woodworking you're most interested in and what kind of products you'd like to craft. Do some research and find out what kind of businesses are out there already and what niche you could fill.
Name it. Once you have a good idea of what you want to do, it's time to start thinking about what to call your business. Brainstorm some ideas with friends or family and see what name for your company sounds the best to you.
Develop a solid business idea. Start putting together a business plan. This will outline your goals, strategies, and how you plan on making your business successful.
Create a pricing strategy. This includes figuring out how much to charge for your products or services. You'll also need to create a system for taking orders and shipping your products.
Promote your business. Get involved in your local community, reach out to potential customers online, and let people know about your new business. Get the word out about your business by creating a marketing strategy. Use social media, word-of-mouth, and local advertising to get the attention of your target market to your business and give you an edge.
Over to you…
Finding the right name can be tricky. We've compiled a list of popular woodworking business names to help get you started. Whether you're a woodworking hobbyist or looking to start a profitable business, these names will inspire you.