If you are a person who finds entertainment in the thriller genre, then Abhay season 2 is a must-watch for you! This mind-boggling series starring Traffic Signal fame Kunal Kemmu in the lead will be streaming soon on ZEE5.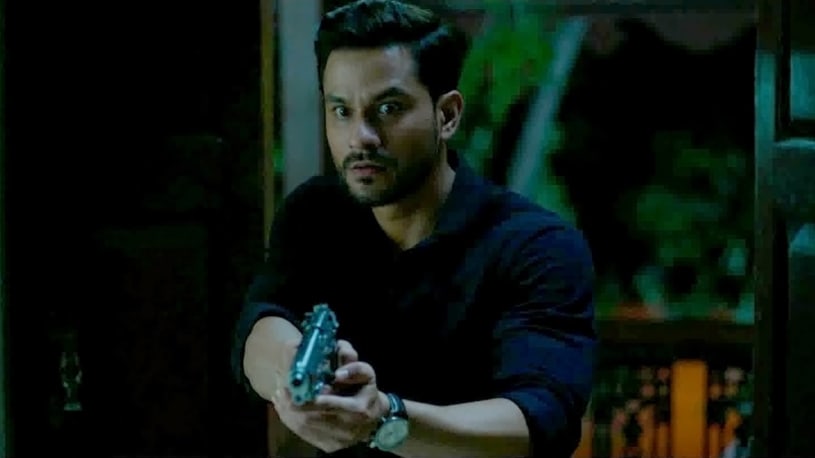 Recently, its promo was launched on various social media platforms. This bone-chilling Indian web-series will turn out to be your next favorite thriller binge!
In Abhay season 2, you will experience everything more! There will be more action, more drama, and more suspense. As this is the sequel of Abhay, the audience is already expecting high-stake thrill and action-packed scenes. There are many unique aspects associated with this thriller web series. A few of them are mentioned below.
Excellent narration
This is the foremost thing that used to keep the audience intact. Abhay season 1 had already set the standards. It was considered as one of the best thriller web series based on gruesome crime. Moreover, this thriller web series narration approach is completely different from typical police proceedings. To restate that, you know the criminal from the very beginning, but the actual suspense is about how the crime was executed. This methodology is rarely used in Indian web series.
Kunal Kemmu as the main lead
In Abhay season 2, Kunal Kemmu reprises the role of Inspector Abhay Pratap Singh. Kunal Kemmu, well known for his comic roles in multiplex cinema. However, He has tested the psychological thriller for the very first time. He said that the role is more challenging for the second season. The lead character is even struggling with his demons that slowly unfolds as the story moves forward.
Based on real-life events
The important information associated with this thriller web series is that it is based on real-life events. These kinds of cases have taken place in real life and inspired the scriptwriter to create a drama full of suspense and thrill. So, this helps us to understand the criminal mind!
Sandeepa Dhar as the female lead
This criminal web series' female lead character is different from other roles. Sandeepa Dhar is playing tough SP Komal, who is serving her duty with due diligence. This role of Sandeepa is different from her earlier roles. Earlier she used to play the role of a sweet girl next to the door. This web series has once again proved their versatility as an actor.
Ken Ghosh's Perfect Direction
There is no doubt in the directorial skills of Ken Ghosh. His many directorial ventures are regarded as superhit movies in Indian cinema. You must have heard about Ishq Vishq, Fida, and chance pe dance. He has also worked on a famous crime series on television. Hence, we can expect bone-chilling thrill and action-packed drama!
Inverted detective format
This show is not a regular binge. In fact, this is one of its kind show. The treatment of the story is entirely different from daily shows. Inspector Abhay's character is entirely different from the cops of the thriller genre who solves the case. In this show, the inspector is dealing with his inner demons! Apart from this, it is all about how Abhay will balance both worlds. This show is not about the identification of the criminal. It is about understanding the criminal mindset!
So, what are you waiting for? Be ready to enjoy the next level of suspense and thrill associated with the second season of Abhay. Stay tuned to ZEE5 for more updates regarding the show!