Best Teas for Acne: Wouldn't it be great to find a magic potion, which on consuming would just vanish your pesky and annoying breakouts and leave you with glowing acne-free skin? And what if that portion tasted delicious? Well, most of us sip on this magic potion nearly every day. You guessed it right; it is your morning cup of tea!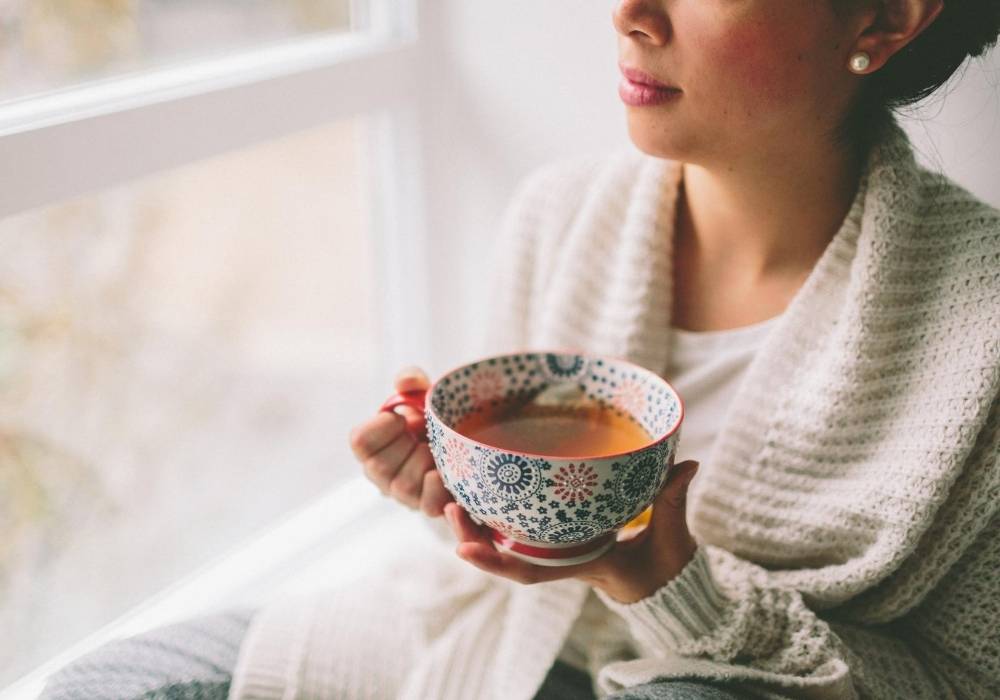 We literally end up drinking so many cups of tea every single day! Tea not only offers warmth and hydration to our body, but it also fights off the infection, increases energy, promotes relaxation, and even fights acne and prevents wrinkles.
While not all teas offer the same benefits, many teas have been used for centuries for their beauty-enhancing properties. Rich in antioxidants, anti-aging, and anti-inflammatory properties, tea is one of the most unexpected and affordable beauty must-haves.
Tea may not bring dramatic results, but they produce far fewer side effects than other anti-acne medications. Along with consuming the teas for acne, you can apply the same herbal teas on the skin as well.
We have curated below a list of some teas that are great for preventing and clearing stubborn acne.
Dandelion tea
Dandelion has been used medicinally for centuries by Native Americans to promote skin health. Thus, present-day herbalists and naturopathic doctors recommend it for the same purpose.
Dandelion helps clear acne by improving liver function, which cleans the blood and removes any toxins from the body. It does this by stimulating bile production and promoting its flow. The root's bitterness helps to trigger the taste buds, which then gets digestive juices flowing from saliva to bile, which highlights detoxification and helps the liver flush wastes.
Dandelion root contains plenty of antioxidants that prevent premature aging, as well as vitamins A, B, C, and iron, potassium, and zinc, which all work together to support clear skin.
Rooibos tea
Rooibos is a legume plant that is native to South Africa. It is also called Red Bush and has been widely used in traditional medicine for centuries. Rooibos tea is considered effective for acne because it has antioxidants, antibacterial, and immunizing properties.
Rooibos tea has three main antioxidants that provide effective and broad protection against harmful free radicals, and they are active on the skin too, thus preventing damage to the skin. Some of the chemical contents of this tea help regulate the immune system and the important aspects of the immune response in acne breakouts.
Chamomile tea
Chamomile has been used to treat a wide variety of skin issues right from eczema to wounds, burns, bruises, sores, and skin irritations. It prevents the activity of bacteria, fungi, and toxins on the skin.
It is considered one of the best teas for acne as it contains antioxidant, anti-inflammatory, and antibacterial benefits. The leaves of chamomile tea can also be rubbed to fade acne scars away. Frozen chamomile tea bags can be applied on pimples to reduce the swelling and redness.
Chamomile tea can lower stress, which is great for lowering stress-related breakouts. If you are in serious need of some stress relief, try drinking chamomile tea. It has soothing properties so you can relax.
Spearmint tea
Spearmint tea is anti-androgenic and is known to prevent a hormonal imbalance, which is mainly known to trigger acne breakouts. If acne is caused due to an excess of hormones like testosterone and androgen than spearmint tea is worth a try.
This tea stimulates the production of female hormones such as estrogen and thus is also recommended for hormone-based conditions like PCOS.
The antioxidant effect of spearmint tea prevents oxidative damage to the skin and protect the skin. Spearmint reduces sebum on the skin. When sebum quickly oxidizes, it hardens and clogs up the pores, leading to a breakout.
This tea is mostly recommended for women experiencing adult acne, which shows up during menstrual cycles. Spearmint tea should only be consumed in moderate amounts due to its effect on the hormone in the body. 
Burdock tea

 
Burdock is a weed-grown in North America, but it is native to Europe and Northern Asia. It is mainly cultivated for its roots in Japan and eaten as a vegetable called gobo.
Burdock has a firm, crispy texture with a sweet smell of fresh earth. It has a nutty, herbaceous flavor and is filled with micronutrients. Most of its flavor is in the skin. Thus it is recommended not to peel it.
Burdock has antifungal and antibiotic qualities and is also high in antioxidants and soluble fiber. Burdock's ability to support the liver makes it a good natural remedy for treating acne.
Tulsi tea
Different parts of the world refer to holy basil as tulsi (tool-si), which in Hindi means "the incomparable one." This matchless herb has been used for ages as a tension-taming tonic.
Over the years, tulsi tea is given to anyone experiencing stress. This tea is excellent in balancing hormones naturally. Unbalanced hormones lead to a host of issues like weight gain, fatigue, and yes, acne so this tea is one of the best teas for acne prone skin.
Drinking herbal teas like tulsi each day is a great way to fight acne from inside, attacking the root cause of acne.
Stinging Nettle tea
Stinging nettle is a plant that is easily spotted in gardens and has heart-shaped green leaves having long stinging hairs. If the hair is brushed up against the skin, it injects chemicals into it.
The plant is mainly used as a natural remedy for issues with skin, hair, kidneys, and PMS. It is rich in vitamins A, B, C, and D as well as silica, which helps strengthen nails and hair. It is also known for reducing inflammation, which is great for inflamed pimples.
The stinging nettle is also a gentle detoxifier that flushes the harmful toxins and chemicals. The tea also acts as a natural astringent. Just pour some nettle tea into a dark, glass bottle and add a few drops of tea tree oil to control acne. 
Green tea
Green tea is considered as the powerhouse of teas, especially for acne. Green tea contains multiple antioxidants that are responsible for promoting skin health by preventing oxidative damage due to harmful free radicals, making green tea effective for reducing acne.
If acne is due to oily skin and excessive sebum, applying green tea daily for several weeks could reduce your acne and sebum production without major side effects. Green tea contains zinc, which is known as an antimicrobial agent used for treating acne.
How to apply the tea on the skin for acne?
Preparing and drinking tea may be straightforward, but when it comes to applying herbal tea on the skin, it requires some guidance.
Start by preparing your tea for use on the skin. You can choose any from the list provided above. Place your tea bags or tea leaves in warm boiled water for about 5 minutes. Remove the tea bags and let the tea cool so that you don't burn or hurt your skin. If you are using leaves, filter it out and then place the leaves on a clean paper towel for use later. Even let the brewed tea cool down. Both the leaves and the tea can be used to apply on the skin.
After you are done preparing your tea, here is how you can apply it on the skin:
Start by first washing and rinsing your skin with a soap or cleanser.

After washing your face, apply the cooled brewed tea on the skin like a toner using a cotton ball.

If you used loose tea leaves, you could mix the leaves in with the tea too.

Wait for the tea to dry on the skin and let it stay for at least 10 minutes before rinsing it off.
How to make a tea treatment for acne
:
Soak a small, clean cloth or towel in the tea to make a poultice (a soft, moist mass of cloth).

Lay the poultice on the affected acne area of the skin and leave it for 15 minutes before rinsing off.

Apply an appropriate and good quality moisturizer after the rinse to prevent the skin from becoming dry.
These best teas for acne have magical powers! Even though these teas and herbs are natural, they may still have possible side effects or reactions. Always do a small patch test on skin before using it on the entire face. Make sure you speak to a herbalist or any other health practitioner to make sure you don't have any health issues that would make these teas unhelpful or harmful to you.