Bikes are one of the quickest and efficient means of travel. However, choosing a good brand out of tons of available brands can be tricky. We have taken the time to do our research on the best American bike brands that offer quality – making them bang for your buck.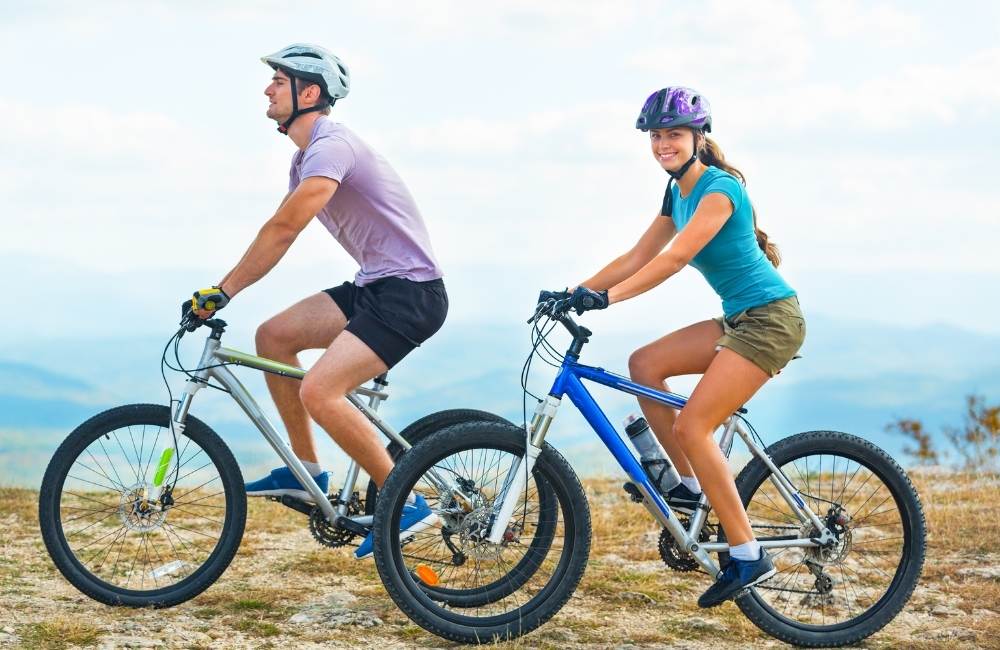 Diamondback Bikes
Diamondback bicycles were first produced under the name Centurion in the 1970s. Their initial production lines featured bikes built for BMX and have a solid history of tolerating a hard ride. In fact, the name Diamondback comes from one of the first mountain bikes ever designed, the Diamondback Ridge Runner. Many Diamondback BMX bikes have gained a good reputation thanks to their easy handling and pounding ability.
The Derby Cycle Corporation later bought Diamondback. By 2001, Derby Cycle was struggling financially and sold Diamondback to Raleigh America. Currently, Diamondback bicycles are build by Kinesis Industries.
Trek Bikes
Trek bike frames were first constructed in 1976. Their initial claim to fame was that they were built of steel with silver brazing, which was an indication of better frame strength. Over time, this construction process was phased out. Lighter materials, such as aluminum and composites, removed the need for silver as a construction material.
Trek's product line includes some of the earliest mountain bikes for children. The line was called Jazz, and the bikes in it include Voltage, Inferno, and Rocket.
If you loved to ride a bike until it felt like you were going to take a flight before you saw ET, it could have been because you loved your Trek bike.
This is a bicycle company that continues to grow. They've acquired several manufacturers, including Klein, LeMond, and Bontrager. This firm is based out of Whitewater and Waterloo, Wisconsin, and is family-run.
Cannondale
The founder of Cannondale bikes loved the outdoors and started out making camping gear and bike transport tools. They didn't start making bicycles until 1983. Their first bike, the ST500, was the first bicycle to be produced that featured welded aluminum.
It's interesting to note that the Trek promoted silver brazing. To strengthen steel, which is very heavy, silver brazing makes a strong bond at a lower temperature. A Cannondale bike, made of TIB welded aluminum, is stronger still and much lighter.
Cannondale moved into mountain mikes in 1984. They incorporated BMX suspension into their construction to give the rider a bit more comfort and control. Mountain bike racers around the world use Cannondale mountain bikes. These bikes are produced in Asia as of 2009, and their whole line is either aluminum, carbon fiber, or a blend of the two.
Schwinn
The first Schwinn bicycles were built for racing in 1895. They also made the Roadster, for easy transport. In 1896, they created a bike for women and a tandem bike for families. These early bikes were quite simple, managed by pedals alone but quite efficiently for riding and racing.
Over the years, the Schwinn brand grew and would only sell their bicycles through authorized dealerships. The Schwinn design team also tapped into the American psyche; when motorcycles were all the rage, the new Schwinn during the Christmas season featured more chrome. When the superhero of the day was green, the Schwinn Hornet, featuring a green frame and yellow trim, was featured.
Schwinn bikes are still produced to the delight of riders all over the world. Currently, they are manufactured in Taiwan, and Dorel Industries own the brand.
Raleigh
Raleigh bicycles were first produced in Nottingham, England, in 1885. From a tiny workshop, Richard Woodhead and Paul Anglois were producing three bicycles a week by 1887, and in 1897, A.A. Zimmerman won a world-cycling championship. The Raleigh facility expanded as the name's fame grew. They also built motorcycles at the turn of the century and turned cycling in all forms from a sport to a fun hobby that many enjoyed.
If you ever owned a three-speed bicycle, you can thank the engineers from Sturmey-Archer, bought by Raleigh in 1902. Cycling owes a great deal to their three-speed gear hub, which made it possible to shift gears as you rode and really changed up the game for cyclists of any skill level.
Raleigh bikes are still made in Nottingham. They also have a production facility in Dublin. This company was the origin of the 10-speed bike craze in the late 20th century and had no plans to slow down its remarkable production capabilities. Raleigh builds for riders and racers alike.
Bottom line
These were some exceptional American bike brands that produce stunning bikes. Before weighing in your options, ensure to check out some essential factors such as lightweight construction, durability, versatility, and brake performance.
Related Posts