Riding a bike is one of the best ways to improve your fitness, but the last thing any new rider needs is to pedal a bike that's too heavy for them.
If you're struggling to maneuver your current two-wheeled steed, you'll need to look for a high-quality lightweight bike that will weed out possible functioning issues.
For most riders, this means choosing between a road bike vs hybrid models. These are the features you need to look for regardless of the type of bike you choose.
Comfortable Riding Position
The most important thing to look for when shopping for lightweight bikes is a comfortable riding position. Keep in mind that what some people find comfortable, others won't. This means you need to think about your riding style and your preferences before you make your choice. If you prefer to ride quickly and feel more comfortable leaning over the handlebars, a road bike will be the best choice.
However, if you prefer to ride in a more upright position or think you might take your bike down dirt tracks on occasion, a hybrid bike will be a better fit. Regardless of the type of bike you choose, make sure to buy the appropriate size. Riding a bike that's too small or too big can make even the best riding position feel uncomfortable.
High-Quality Components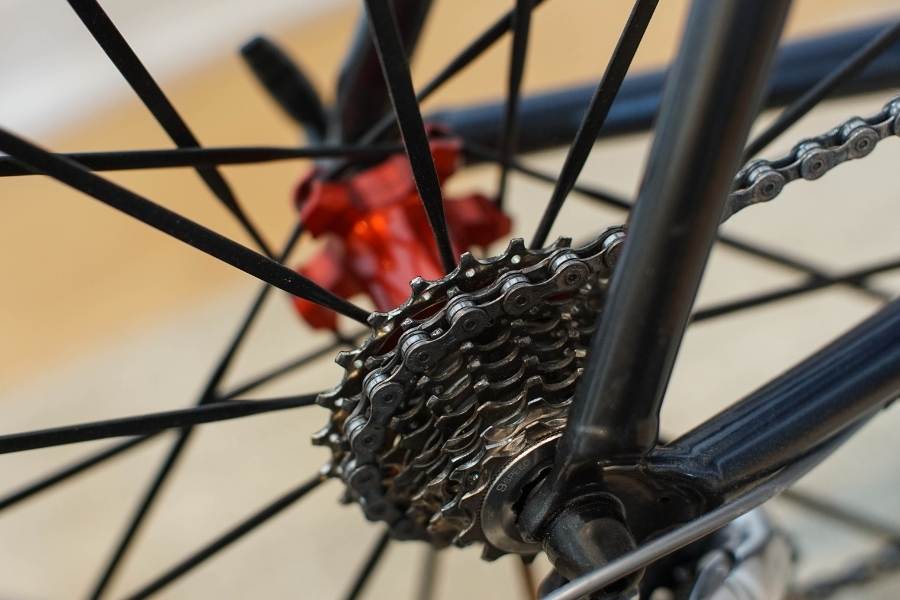 When you're comparing a road bike vs. a hybrid bike, you'll quickly notice that most models have different components in place to suit different riding styles better. These include different types of brakes, gears, and even electric motors to help take the strain out of your rides. Do your research and choose a bike that comes with high-quality components and options that you're comfortable maintaining.
The Right Number of Gears
The number of gears your bike has determined how much control you have over your rides on different terrain. While you don't need gears to ride your bike, they can make the ride more comfortable. Think about the terrain you tend to cover on your rides. If it's flat, choosing a bike without gears will be fine. However, if you tackle steep hills on a regular basis, look for hybrid or road bikes for sale that has enough gears to make climbing those hills possible.
The Ability To Accommodate Accessories
Whether you're using your bike to commute to work or to improve your overall fitness, you'll want to be able to add accessories to the bike itself. Things like lights, back racks, panniers, bells, and portable bike pump all enhance the quality of your ride and make the experience more enjoyable. Unfortunately, some bikes just don't accommodate those accessories without serious modifications.
When you're shopping for lightweight bikes, make sure the bikes you choose can handle those accessories. They should have pre-drilled holes for water bottle cages, eyelets for attaching back racks, and handlebars that are small enough to accommodate most standard bike lights with ease.
The Right Dealer
Although this point should come first, choosing the right dealer is essential – look for a reputable hardware store. For the newbies, the ideal choice would be to seek a specialist bike dealer who deals with different types of bikes. Choosing and changing different components such as brakes, gears, and certain parts with the help of the specialist dealer when purchasing will smoothen your experience.
If you're trying to choose between different kinds of bikes, make sure the models you're looking at have these key features. Weed out models that don't have the features you need quickly. This way, you'll be able to choose a quality lightweight bike you'll love riding.