Apple Banana Smoothie Bowl Recipe: Smoothies are becoming an increasingly popular breakfast food all over the world. We got our favorite breakfast inspiration from the acai bowl introduced in Brazil in the 1970s. Smoothie bowls became popular in 2010, and we're glad they did.
In the past few years, smoothie bowls have been making their way into our diets. From aesthetic feeds to satisfying our stomach needs, they are loved by everyone in the world. In almost every fitness blogger's 'What I eat in a day' video or vlog, they will talk about them.
In most smoothie bowls, bananas play a big part in making them drool-worthy and luscious. The choice of topping is literally like the cherry on top. They provide a variety of foods from every food group, making them a complete meal. Keeping things healthy, here's a recipe for an apple banana smoothie bowl with extra crunch.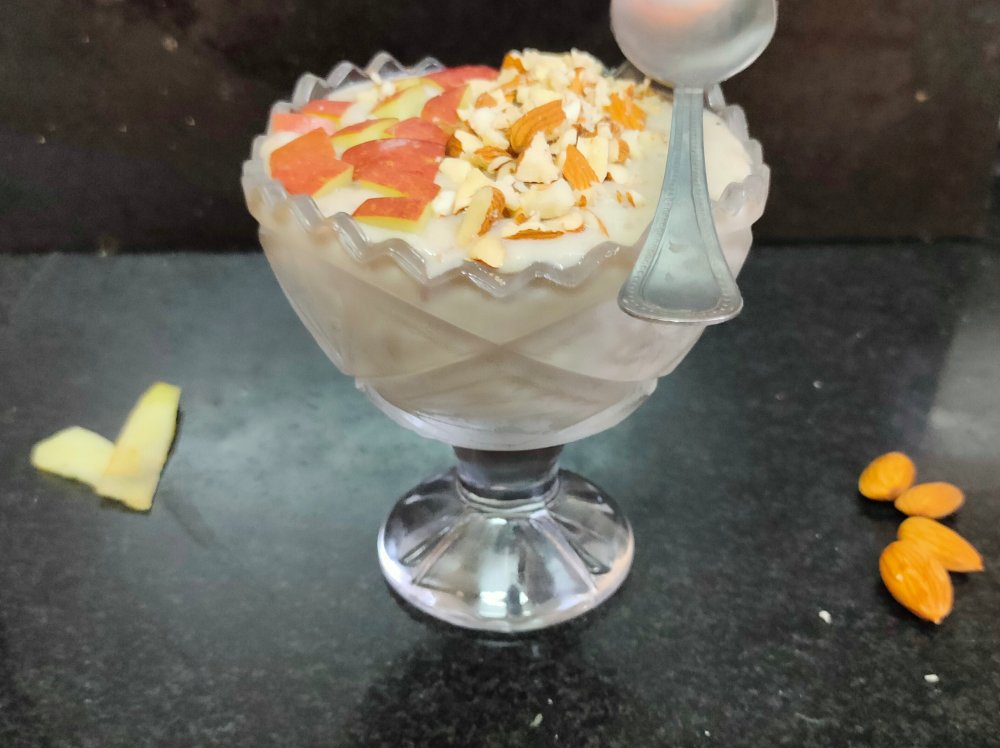 Make this drool-worthy yet straightforward smoothie bowl to experience absolute bliss. A banana apple smoothie bowl is a great sweet dish that you can enjoy guilt-free. Combined with apples and bananas, this bowl is full of goodness and sweetness.
Ingredients Required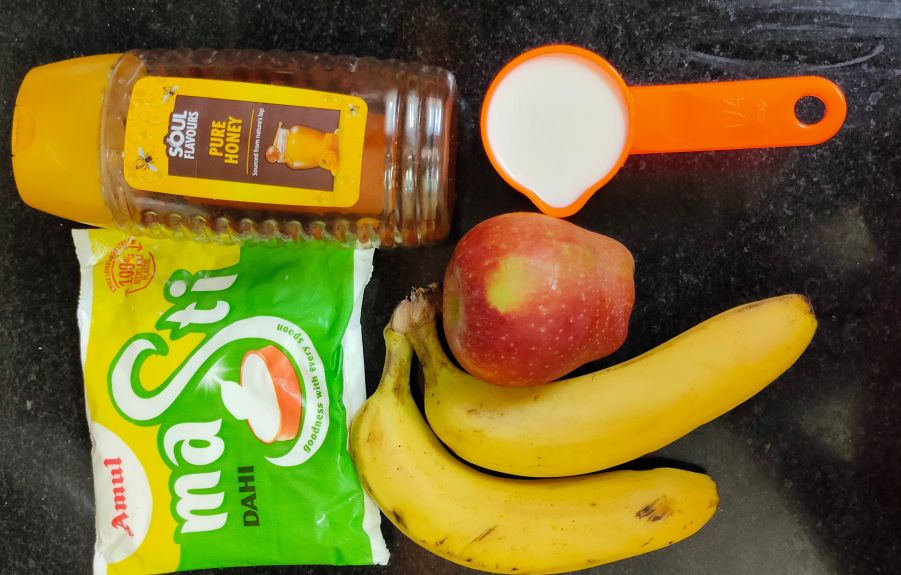 For smoothie
Banana – 2 media sized
Apple – 1 medium-sized
Curd – 3 tablespoons
Milk – One fourth cup
Honey – ½ tablespoon (optional)
For topping
Almonds – 5 to 6 (crushed, to add a crunch)
Apple – 2 slices
Nutritional Benefits of the Ingredients
Banana
Weight loss and inflammation reduction are two benefits of bananas. In bananas, resistant starch and pectin act as prebiotics, improving gut bacteria. It helps improve gut health. The presence of flavonoids and other micronutrients in bananas has also been shown to reduce the risk of heart disease.
Apple
Apples have a low glycemic index, providing various health benefits and making them weight loss friendly. The lower the glycemic index, the healthier the food. By lowering blood sugar levels, apples protect against diabetes. Sweet yet not sweet is a dream come true. The phytonutrients in apples have been shown to help prevent lung and colon cancer in some studies on animals.
Milk
The milk used in this recipe, considered a complete food, is rich in micro and macro-nutrients. Vitamin D is an essential nutrient for our bones found in milk. If you are unable to consume dairy, you can use vegan substitutes. Coconut milk can replace regular milk for vegans. The creamiest alternative to regular milk is coconut milk. Due to its creamy texture, it will make a smoothie rich and creamy.
Both bananas and apples are high in fiber, vitamin C, potassium, and iron. Having a high fiber content, both foods aid in digestion. They also help with circulation. This smoothie helps in increasing the level of iron micronutrients in the body naturally. Fortunately, both fruits are packed with antioxidants, so they support a healthy heart and brain.
Preparation time – 10 minutes to 2 hours
Difficulty – beginner-friendly
Steps to Prepare Apple Banana Smoothie Bowl Recipe
1. Collect all the ingredients.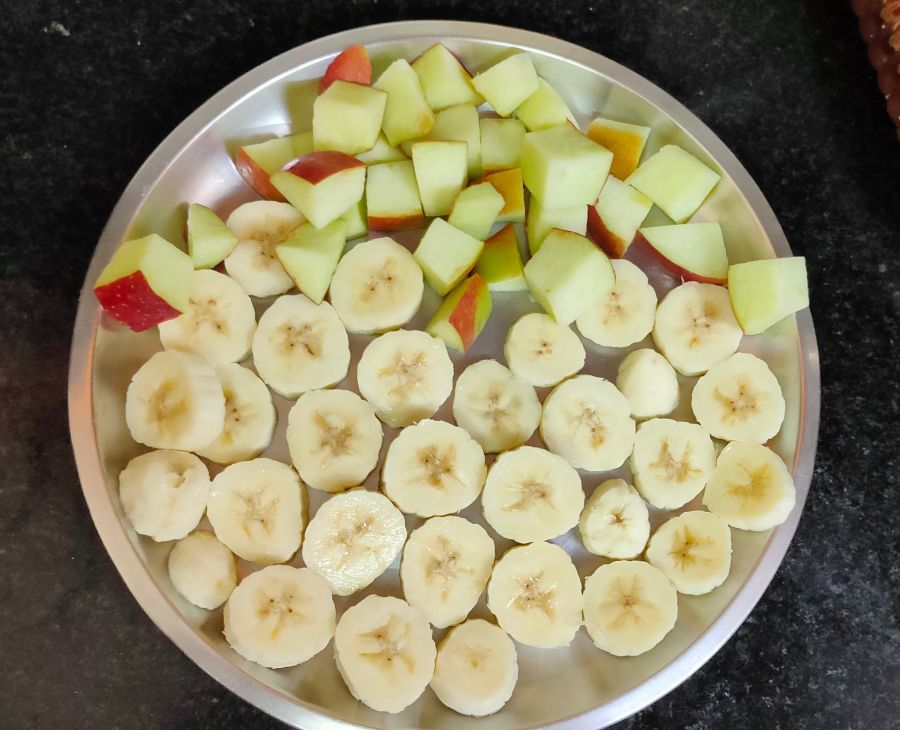 2. Slice the banana and dice the apple.
3. Put them on a plate or sheet, ensuring they don't overlap one another for proper freezing.
4. Freeze both the cut-up fruits for one to two hours.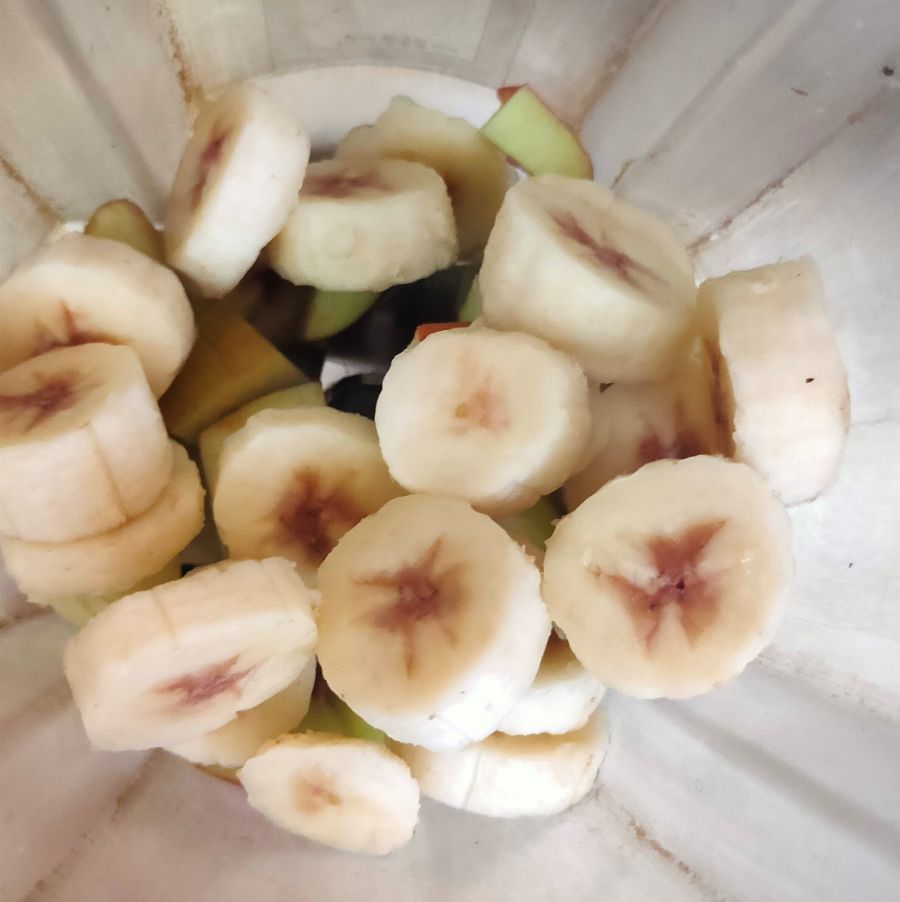 5. Take the fruits out of the freezer and add the frozen fruits to the blender.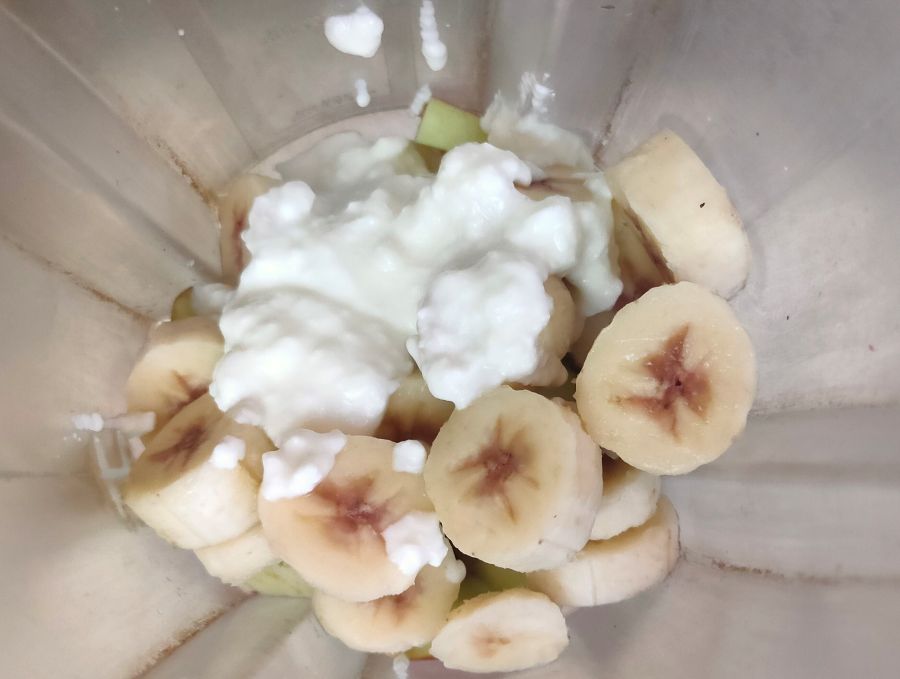 6. Blend curd and milk together.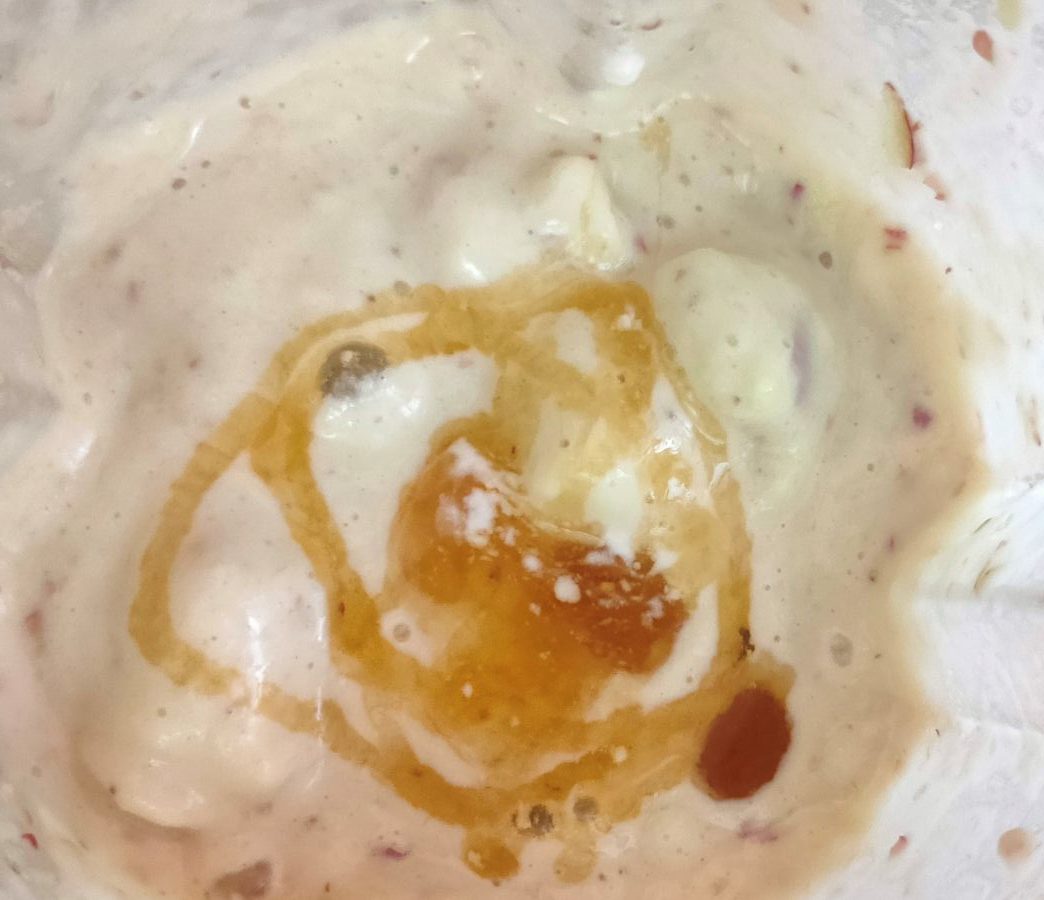 7. Blend with honey if desired. Sugar is also an option.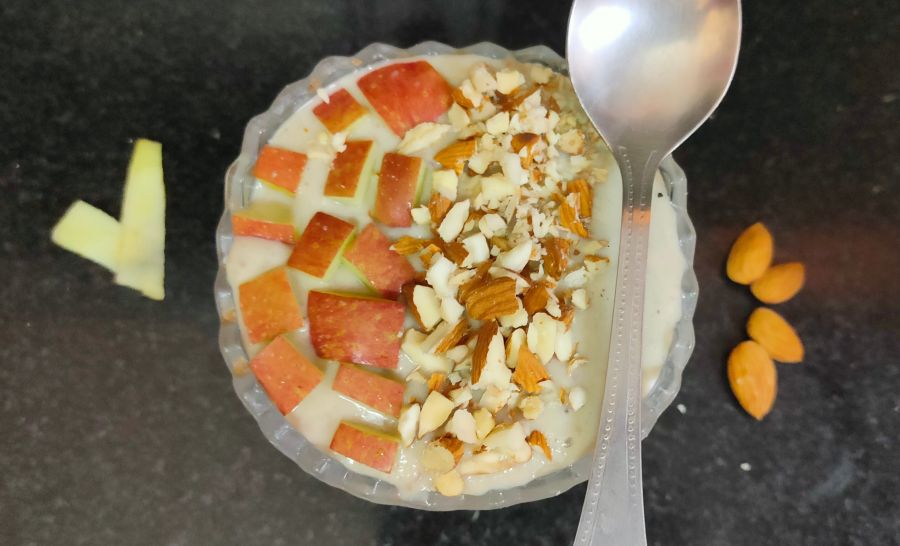 8. Top the smoothie with apple cubes and almond slices before pouring the mixture into a bowl. As an option, you can add toppings such as chia seeds or coconut shreds.
Tips
Vegan alternatives are available (coconut milk and vegan yogurt).
To make your smoothie creamier, use more curd instead of milk.
Choose fresh fruits. Smoothies with too many frozen fruits might become granular.
Apples and bananas are naturally sweet, so you don't need to add sugar or honey.
There is no need to limit yourself to just one fruit or berry you choose to use. If so, adjust the amounts of ingredients accordingly.
Final Word
The smoothie bowl will be neither too thick nor too watery. This fresh creamy smoothie bowl will not only be a blessing for your tastebuds but is also nutritionally good to savor. Adding toppings of your choice will make this more delicious and yummier.
Healthy food comes from the home, so instead of getting your smoothie bowl from a takeout, prepare it at home. As long as the fruits are not frozen, you can make this quickly in a blender without having to freeze them. This might affect the creaminess of the smoothie to some extent, but not considerably.
Toppings can be modified to suit your preferences, such as replacing almonds with other nuts. If you do not like crunch in your smoothie, you can add softer toppings like coconut shreds and banana slices. When you finally try the recipe, we'd love to hear how you like this apple banana smoothie bowl.