Apple Banana Smoothie Bowl Recipe: Smoothie bowl is gaining popularity worldwide as a breakfast meal. Thanks to the acai bowl introduced in the 1970s in Brazil, we got our favorite breakfasts inspiration. Smoothie bowls started becoming popular in 2010, and we are so glad that they did.
Smoothie bowls are smoothly sliding into our diets. From aesthetic feeds to fulfilling our stomach needs, they are being loved by everyone around the globe. You will see almost every fitness blogger introducing them in their 'What I eat in a day' videos or vlogs.
Banana is usually the key ingredient in making a drool-worthy and luscious smoothie bowl. Topping of choice is literally like a cherry on the cake. These bowls include a variety of food groups, therefore acting as a complete meal. Here is a recipe for the apple banana smoothie bowl with a healthy crunch to it.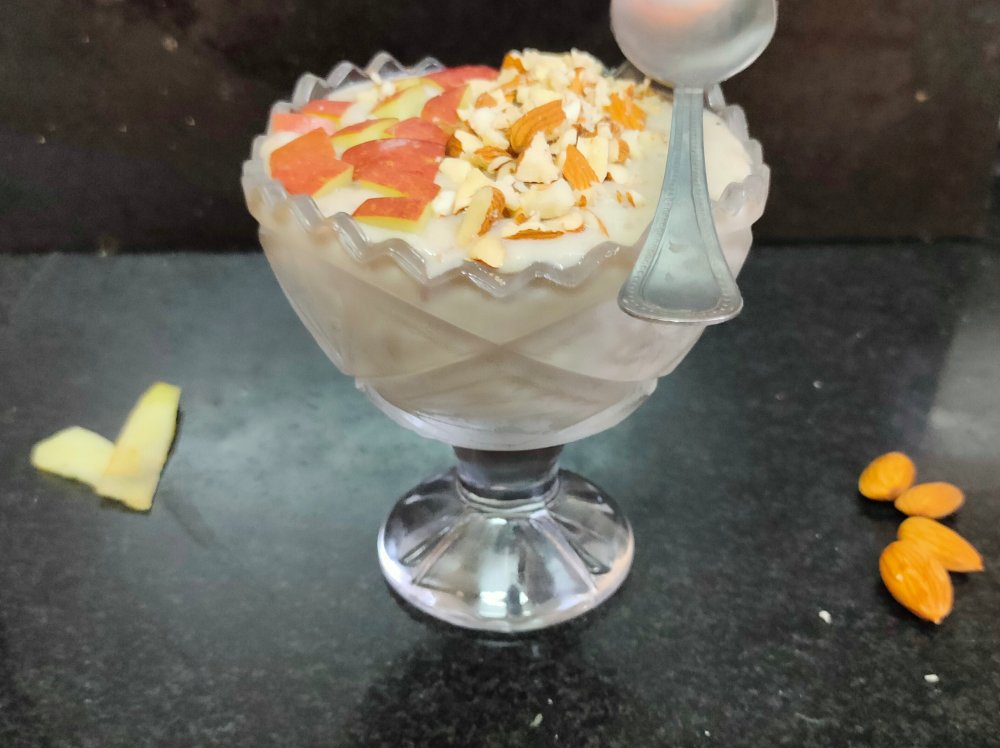 Dive into absolute bliss by trying this drool-worthy yet straightforward smoothie bowl. Banana Apple smoothie bowl is a great sweet dish to have without feeling guilty. This bowl contains the goodness and sweetness of apples and bananas.
Ingredients Required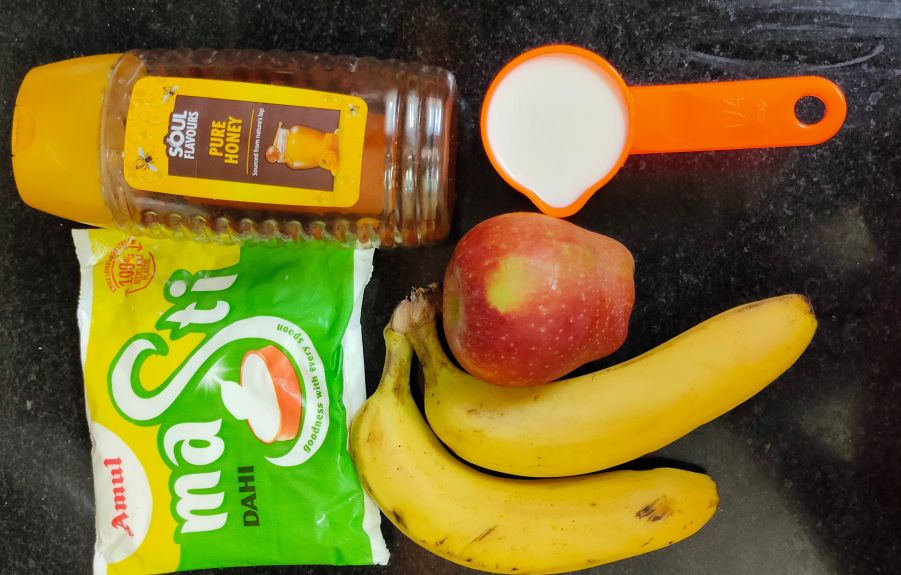 For smoothie
Banana – 2 media sized
Apple – 1 medium-sized
Curd – 3 tablespoons
Milk – One fourth cup
Honey – ½ tablespoon (optional)
For topping
Almonds – 5 to 6 (crushed, to add a crunch)
Apple – 2 slices
Nutritional Benefits of the Ingredients
Banana
Banana aids in weight loss and helps in reducing inflammation. Resistant starch and present pectin in bananas act as prebiotics, improving gut microflora. This helps in improving gut health. Bananas have also been seen to reduce heart diseases due to the presence of flavonoids and other micros.
Apple
Apple is low in glycemic index providing various health benefits and making it weight loss friendly. The lower the glycemic index, the more health-friendly is the food. Apples help in lowering blood sugar levels, thereby protecting from diabetes. Sweet yet not sweet is a dream come true. Some studies on animals indicated that phytonutrients in apples help in preventing lung and colon cancer.
Milk
Milk is considered a complete food and incorporated in this recipe; it will provide many essential micro and macronutrients. Milk is an excellent source of vitamin D that is essential for our bones. If you can't or don't consume dairy, then you can use vegan alternatives. Vegans can use coconut milk instead of regular milk. Coconut milk is the creamiest alternative to regular milk, and due to this property, it will make the smoothie rich and creamier.
Banana and apple both are rich in fiber, vitamin C, potassium, and iron. Being rich in fiber, both help in smooth bowel movements. They also help in circulation. This smoothie helps in increasing the level of iron micronutrient in the body naturally. Antioxidants help in supporting brain and heart health, and luckily both the fruits are rich in them.
Preparation time – 10 minutes to 2 hours
Difficulty – beginner-friendly
Steps to Prepare Apple Banana Smoothie Bowl Recipe
1. Collect all the ingredients.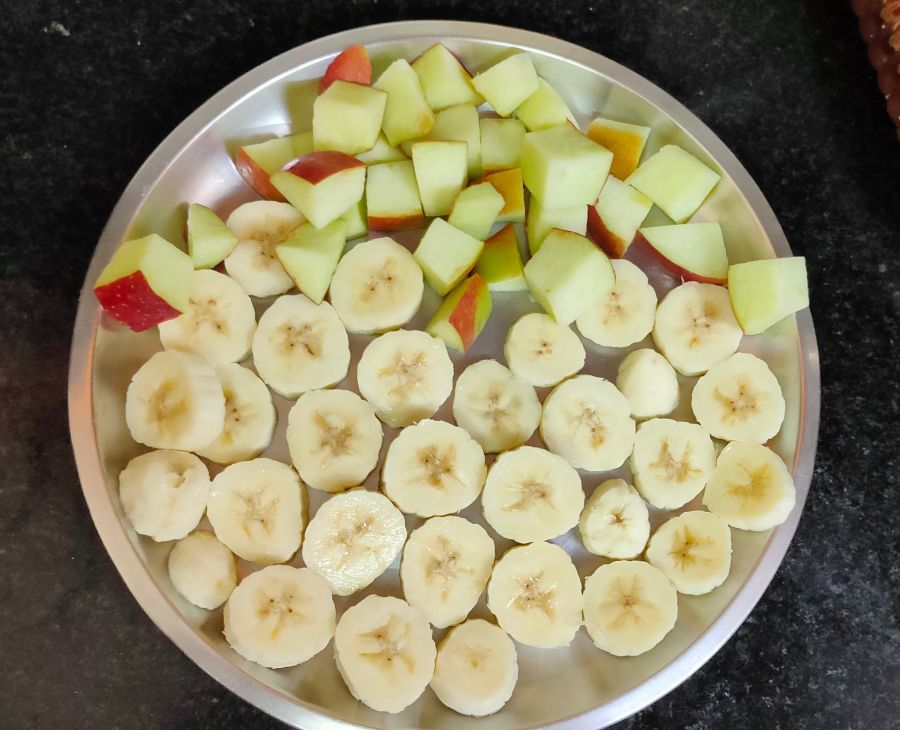 2. Cut slices of banana and dice the apple.
3. Place them on a plate or sheet. For proper freezing, make sure that they are not overlapping with each other.
4. Freeze both the cut-up fruits for one to two hours.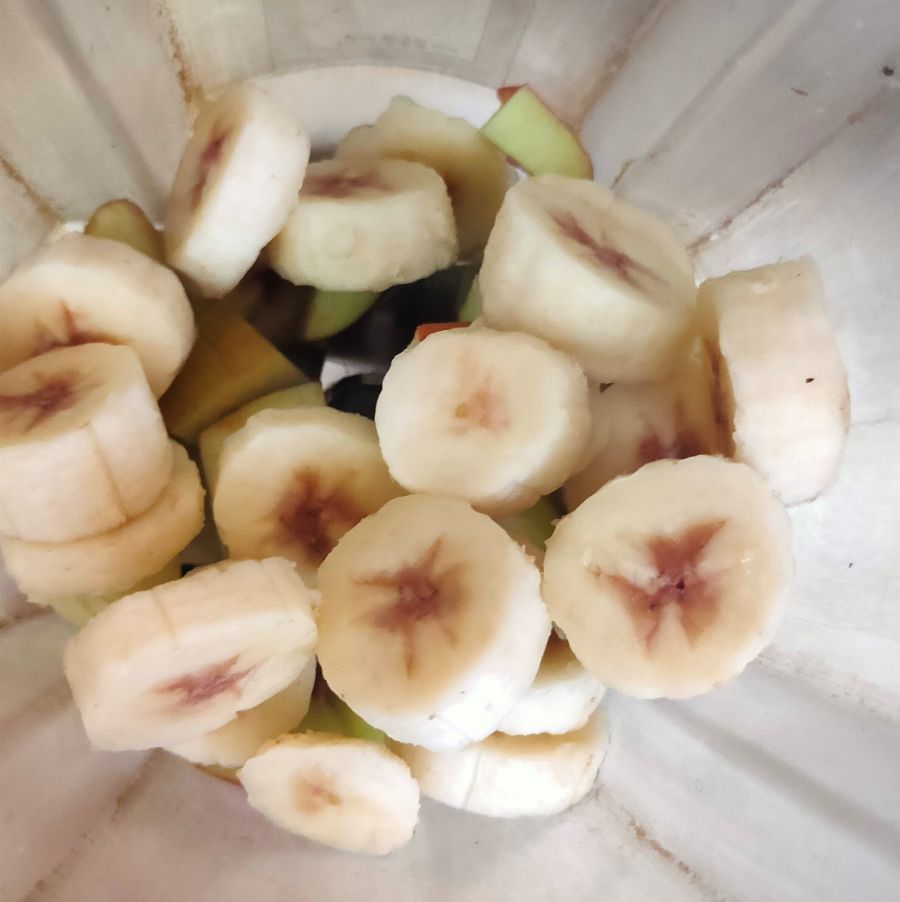 5. Take the fruits out of the freezer and add the frozen fruits to the blender.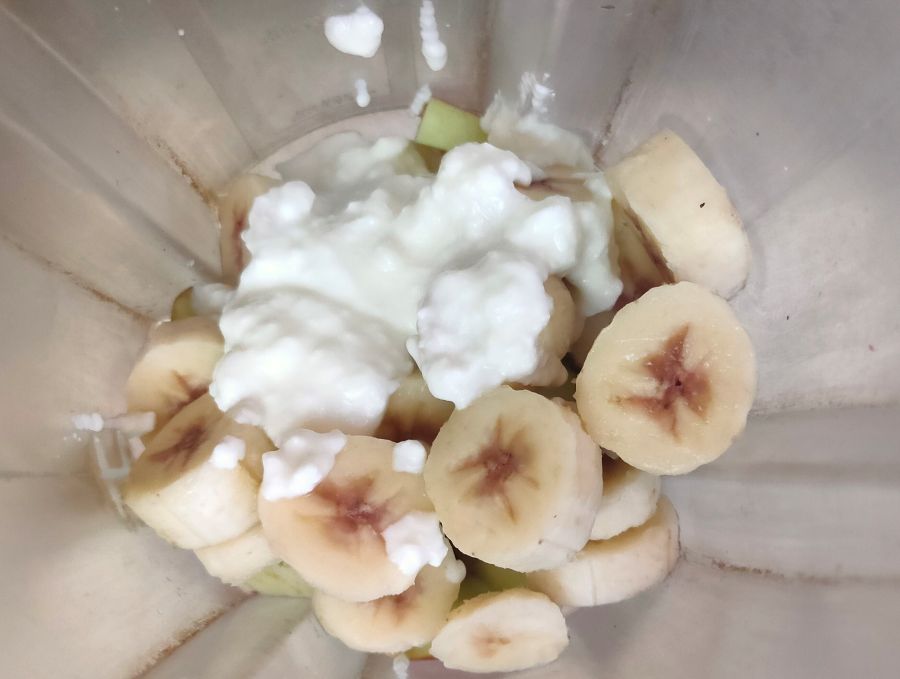 6. Add curd and milk and blend.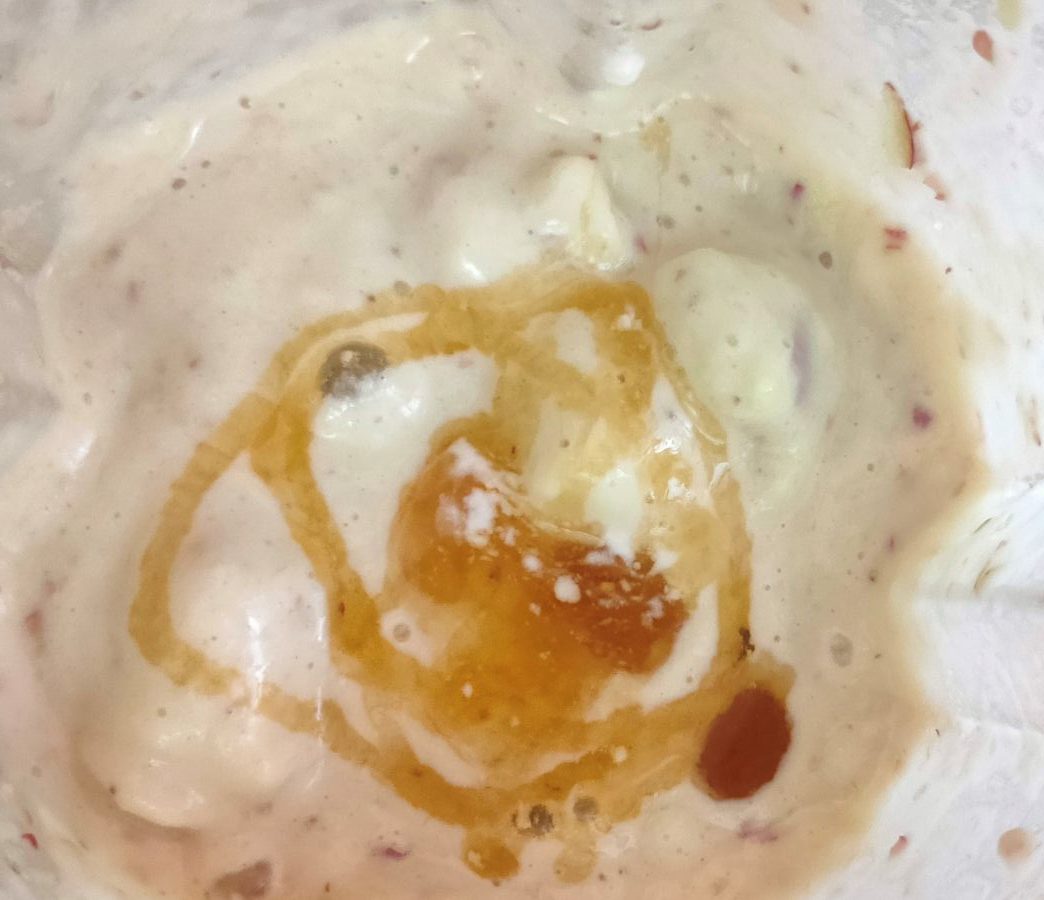 7. Add honey if desired and blend. You can also use sugar if desired.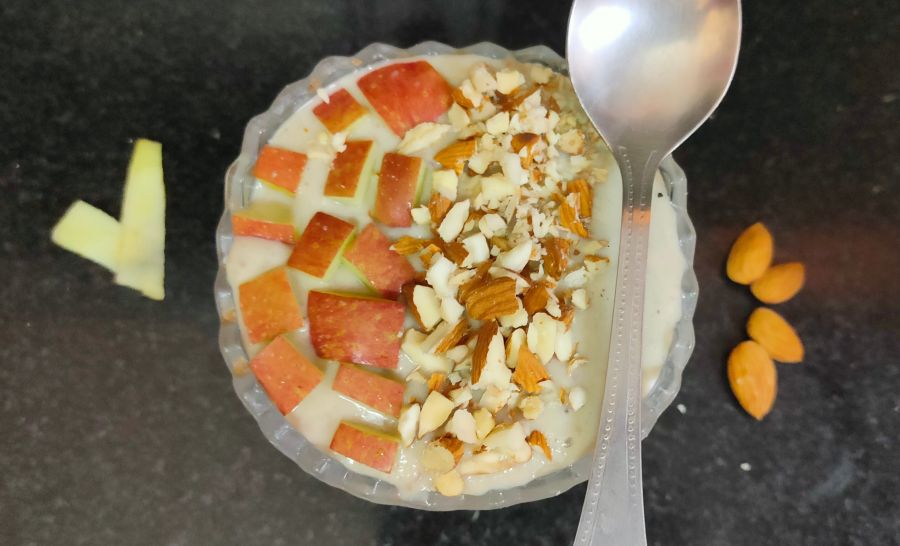 8. Pour the smoothie into a bowl and top it with crushed almond pieces and apple cubes. You can add toppings of your choice like chia seeds or coconut shreds.
Tips
You can use vegan alternatives (coconut milk and vegan yogurt)
If you want your smoothie to be creamier, then use more curd instead of milk.
Excess frozen fruits might make the smoothie granular.
You can avoid sugar or honey as apples and bananas are quite sweet on their own.
You can always add other fruits and berries and experiment with the recipe. You will have to adjust the quantities of ingredients accordingly then.
Final Word
The consistency of the smoothie bowl will neither be too thick or too watery. This fresh creamy smoothie bowl will not only be a blessing for your tastebuds but is also nutritionally good to savor. Adding toppings of your choice will make this more delicious and yummier.
Homemade food is considered the healthiest so instead of getting your smoothie bowl from a takeout, make it at home. It is a quick go-to dish that can be prepared in just a few minutes as you can directly add the ingredients to the blender without freezing the fruits. This might affect the creaminess of the smoothie to some extinct, but not in any major way.
You can modify the toppings as per your convenience, like replace almonds with other nuts you prefer. If you don't prefer crunch in your smoothie, you can add softer toppings like coconut shreds and banana slices. Try this apple banana smoothie bowl, and let us know how it turned out.