When was the last time you stayed up watching a Netflix series when you actually wanted to go out with someone? We don't blame you. Dating can be difficult, especially when you have to balance it with a stressful career.
If you're searching for 'The One' or trying just to enjoy yourself on casual dates, we've got some suggestions for you.
You just need to figure out how you like your advice – blunt, research-based, or in the form of stories and casual conversation.
Here's a list of some of the best dating podcasts that will hopefully help you get what you want: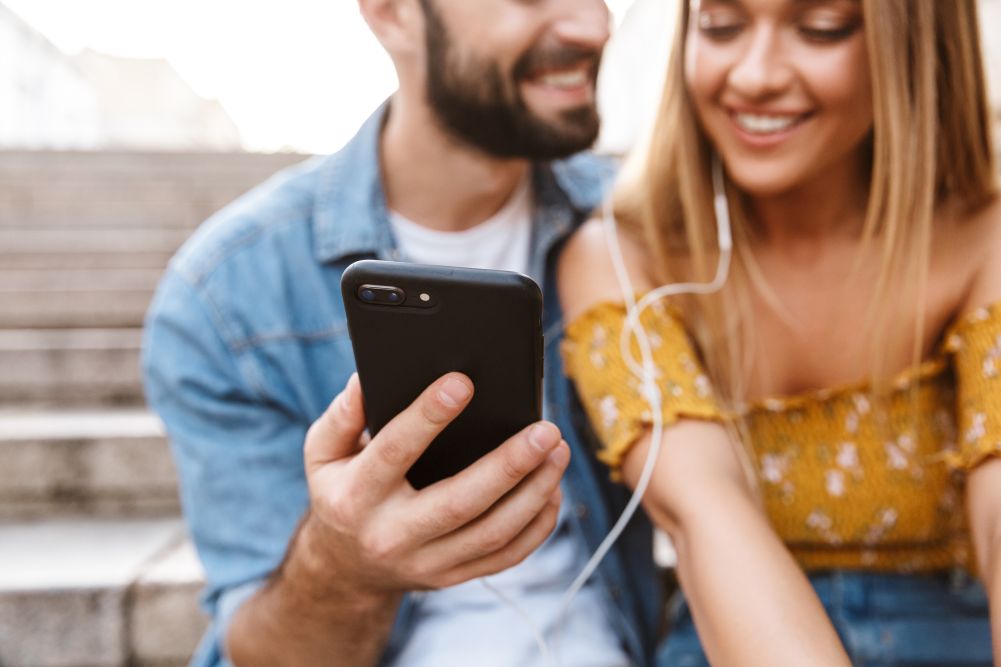 1. Deeper Dating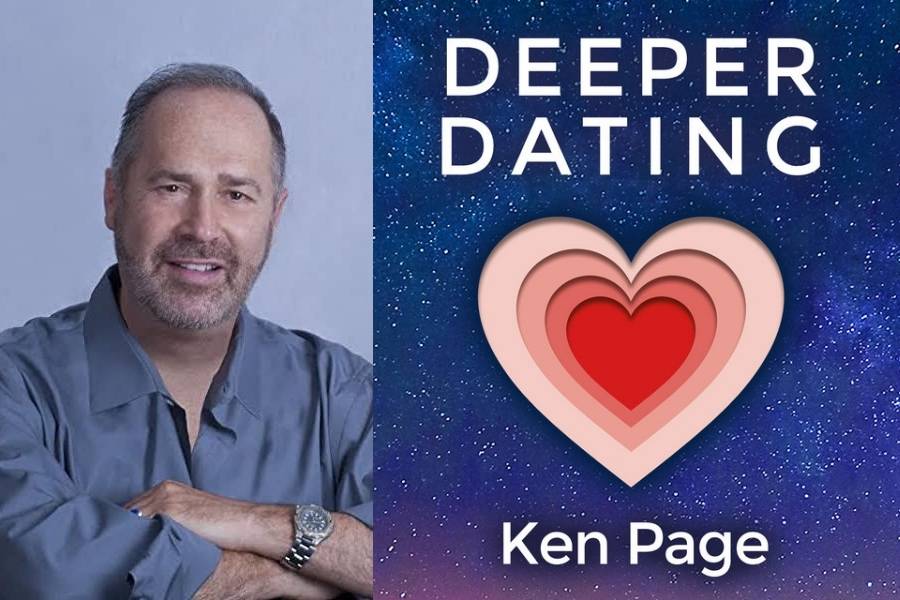 So many of us have fallen for cheap dating advice while searching for true love. But wait till you learn practical and research-backed tools to revolutionize the way you date.
In over 100 episodes, Ken Page, a renowned psychotherapist, talks about:
Toxic dating myths and advice which will actually lead you away from love
Educating your sexual attractions to keep your passion alive in serious relationships
How your deepest insecurities are usually the keys to finding true love
Cracking the code of your fear of intimacy, a very common obstacle on the way to love
How to react when you feel your partner's or your love fading away
And if you're a bit lucky, you'll have your questions answered by Ken, personally, as part of his regular Q and A sessions.
2. Where Should We Begin?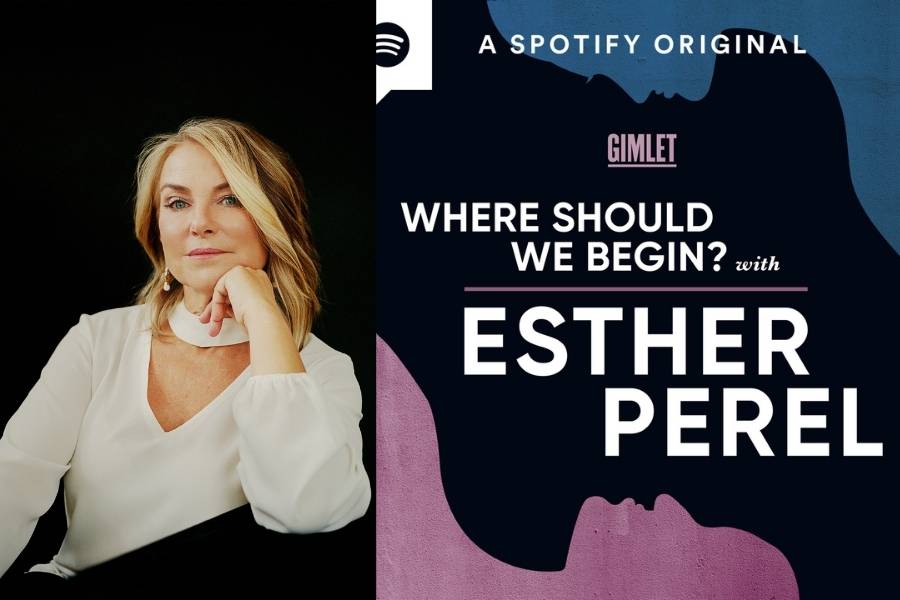 New York Times bestselling author and a psychotherapist for over 35 years, Esther Perel, brings you the raw, intimate and detailed stories of real couples.
From infidelity, loss, and sexlessness, to coming out in a religious home, Perel covers a variety of stories. You won't be able to hit pause once you start listening.
Here are a few episodes which caught our eye:
Questions You Aren't Allowed to Ask
What started as an 8-year affair between two women has stretched into a 19-year long relationship. However, they've not been able to move beyond the shame of their origin story.
Ms. Entitlement and Mr. Sacrifice Out On a Date
An on-again, off-again couple in their fifties, who struggle with different world views, priorities, and sexual interests, admit their rigid perspectives kill the romance.
3. Black Love Matters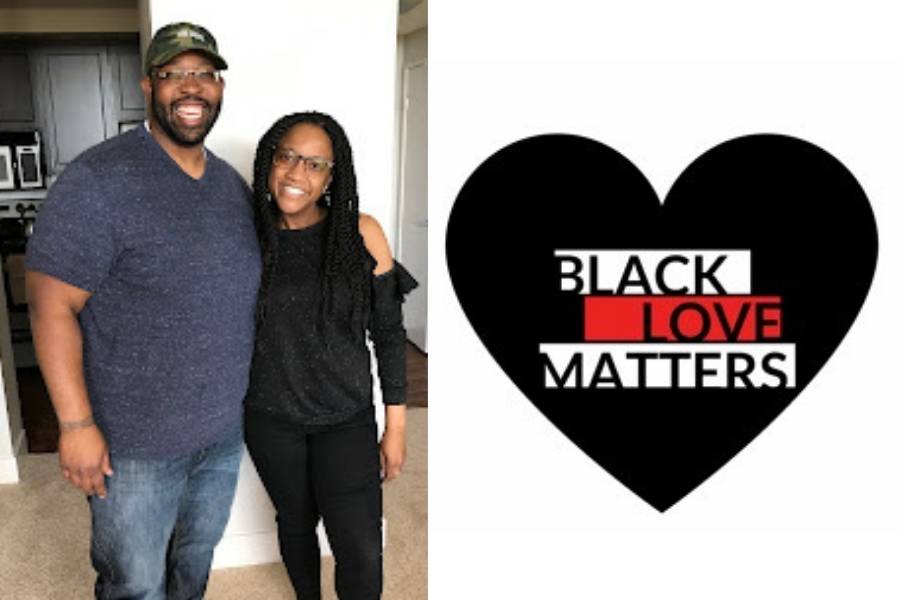 Niram and Niambi tell their story as a black couple moving from Detroit to New England in search of a better life. Laugh out loud with the hilarious and honest conversations in each episode.
The duo discusses Black Love, how they maintain their relationship, and answer listener questions.
They cover a variety of topics, including:
The role of communication and leadership in relationships
Getting out of the friend zone
The loneliness inside of relationships
Colorism in dating
The illusion of sameness in a relationship
4. Dateable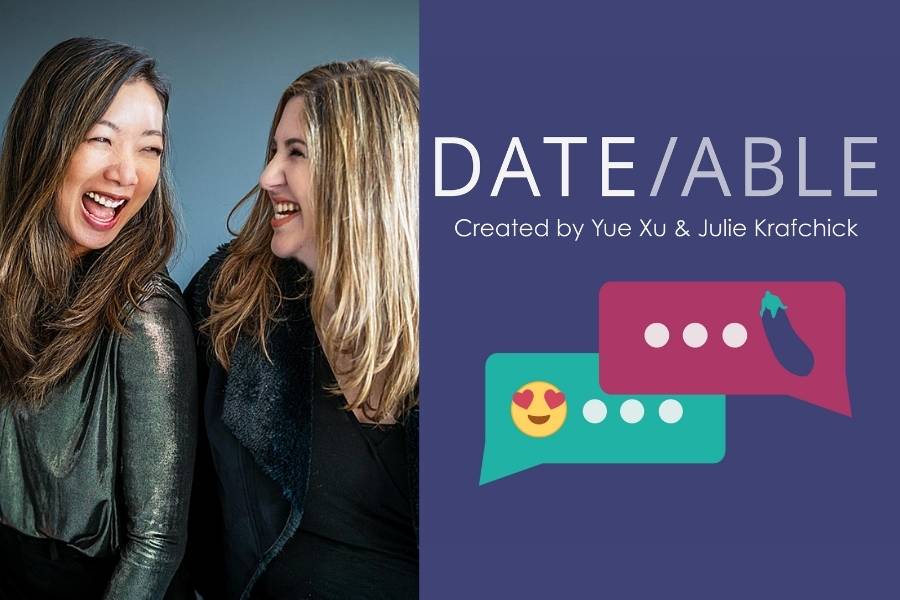 Here you'll find just about every dating subject you could possibly think of covered in this fun and interesting podcast.
Presenters Yue Xu and Julie Krafchick highlight key lessons and offer diverse perspectives through a variety of guests:
Some of the ideas they discuss are:
What you need to know about being honest and upfront in a relationship
The importance of life-stage in relationships and preconceived notions regarding age
How far you should and are willing to go for love
Changing male gender roles and the recognition of a family man
Being in an open relationship and the benefits of staying open to possibilities
5. Modern Love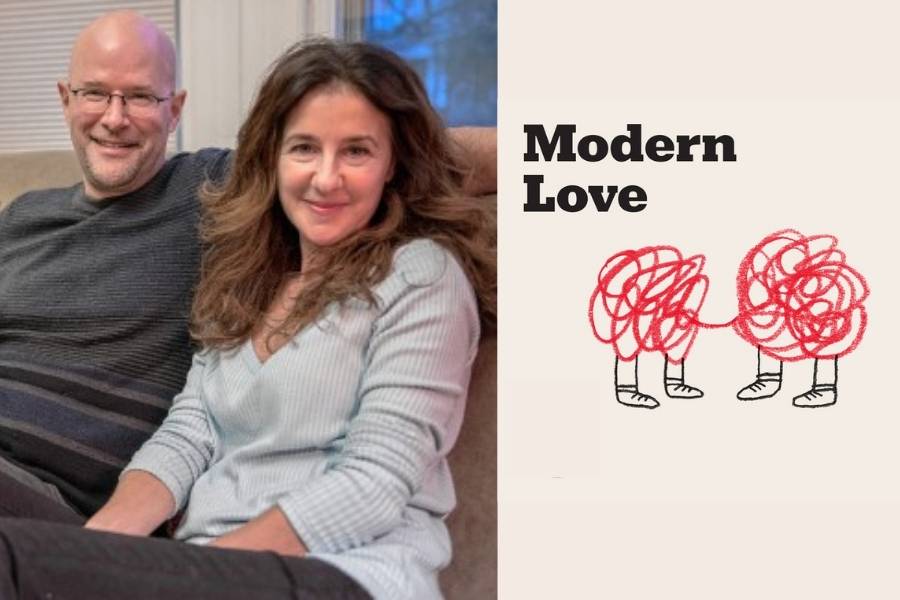 What started as a column in the New York Times 16 years ago has become one of the go-to dating podcasts for women and men today. The hosts, Daniel Jones and Miya Lee, bring you stories of complicated love lives of real people and conversations with the authors.
In the new format, the hosts narrate an essay followed by heart-warming stories from the guests. Here are a few of them, which are sure to convince you to tune in:
When Getting Old Never Happens – When a white, conservative firefighter asked a liberal black woman out on the street, she called him a 'bald, middle-aged New York City cliché'. They went out anyway, on more than one date, and what happened next is worth a listen.
Confronting Race on the First Date – Andrew and Sarah, both Asian-Americans, met on a dating app, and their first date lasted nine hours, walking across four San Francisco neighborhoods. Surprisingly, racism was an issue they had to confront. The two talk about both sides of the story and how it played out.
6. Help! I Suck at Dating with Dean, Jared & ….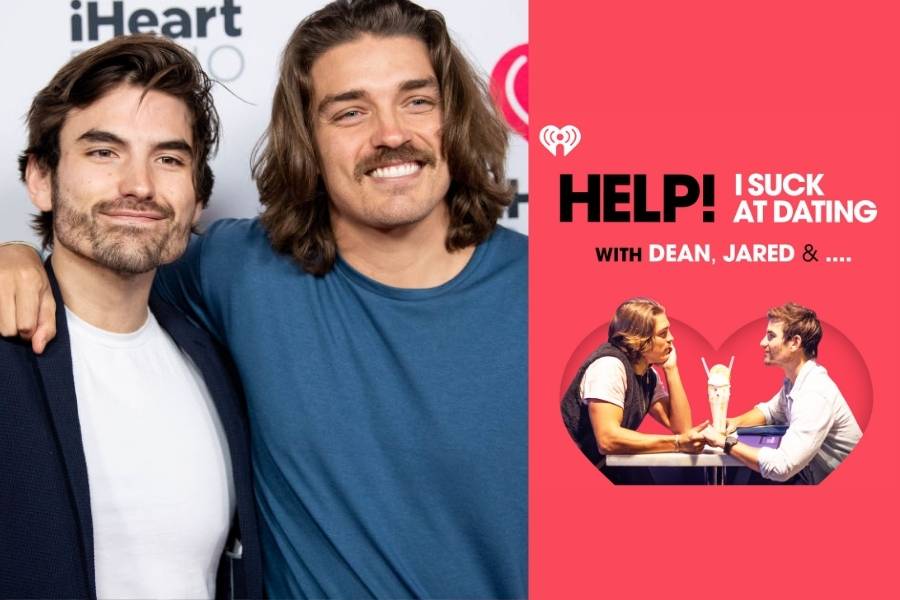 Both Bachelor participants, Dean Unglert and Jared Haibon, talk about their experience navigating the dating world and facing problems like everyone else. Experts, psychics, and celebrities also share secrets of successful relationships.
Among the topics they cover are:
Society's perception of age gaps in relationships
Understanding what a prenup means for you and your partner.
The significance of your better half meshing well with your friends
If you're a fan of free-flowing styled podcasts and enjoy listening to stories about real people, this could be a great podcast for you.
7. Shot@Love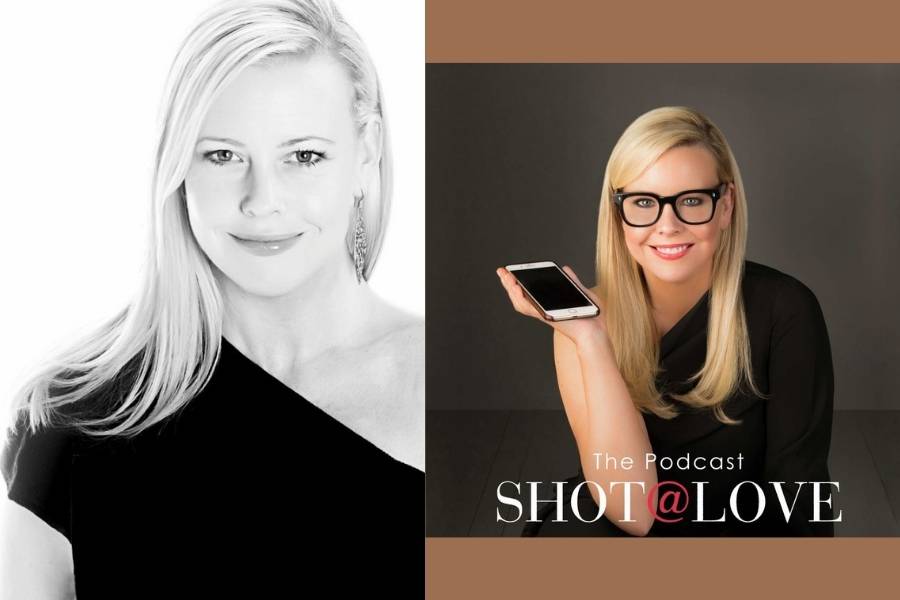 Celebrity photographer Kelly Brett tells you very bluntly that 'You miss all the shots you don't take'. Her personal experience with dating apps inspires her to discuss strategies for dating effectively online.
In the first motivational online dating podcast of its kind, Brett brings in amazing guests and talks about:
The importance of your leading profile picture in your online success
Spot the signs of an unhealthy relationship and deal with being isolated in one
How to pursue online dating during Covid-19 while keeping your spirits up
How finding love is not luck, and it is possible
If you're ever feeling down and skeptical of online dating, Kelly Brett will make you get up and go on a virtual date immediately.
8. The Dating Den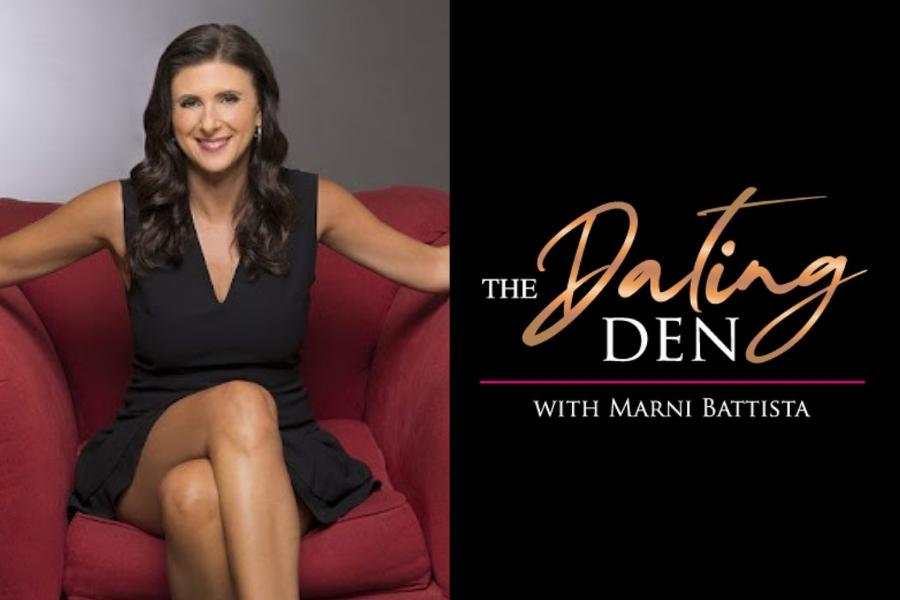 Marni Batista's The Dating Den is all about answering all your questions on dating, sex, and relationship issues from top experts and real people. If you're up for some honest introspection, this authentic and unfiltered podcast should be on your playlist.
With exciting guests as part of the conversation every week, Marni covers topics like:
Talking about your differences with your partner from a place of understanding.
Living in the moment despite your past experiences
Blending the two important worlds of your partner and your kids
Embracing your inner voice and communicating honestly with your partner without being apologetic.
The live coaching sessions of real women held are the final push you need to add to your list of liked podcasts on your streaming app.
9. Why Won't You Date Me?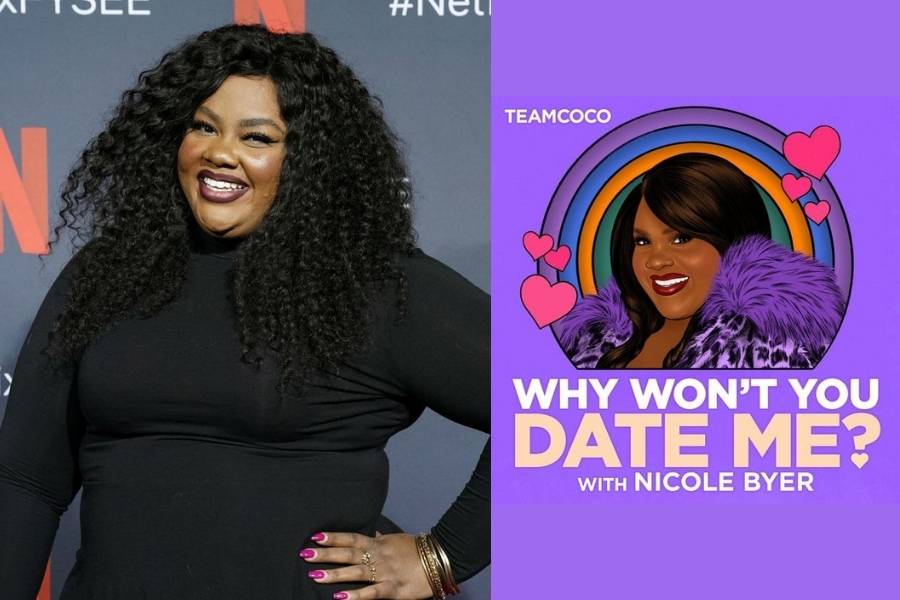 Comedian Nicole Byer is intelligent, successful, sexy, and yet very single. This podcast series focuses on her own dating struggles and moves into the topic of why so many eligible people (Byer being the most eligible, obviously) are single.
With guests like Jameela Jamil to Tess Holiday to even her former flings, Byer discusses the following:
Her own romantic and sexual relationships, sometimes with the guests themselves
The guest's funny hook-up stories and the lessons they took from them
Problems such as dealing with difficult relatives and taboos surrounding sex work
Systemic racism and implicit bias
The best part of each episode, however, is when Byer asks her guests if they would date her and laughs as they struggle to be as nice as possible.
10. The Real Brunch Podcast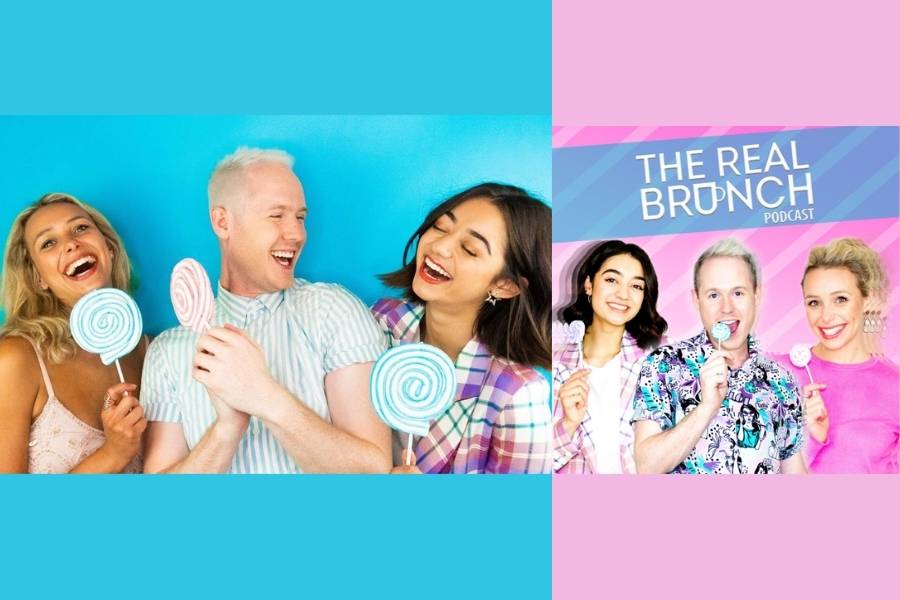 The podcast discusses pop culture and celebrity gossip and isn't your usual dating podcast, just giving advice. The hosts interview inspiring women, activists, and famous voices from the LGBTQ+ community.
During their lively conversations, they throw in a ton of dating advice by playing games and interviewing guests. It's the perfect podcast for those who are inspired by pop culture for their dating lives.
These are a few episodes that perfectly describe the podcast:
Puerto Por Favor! (October 2018)
The highlight of this episode was a story written by a listener who described a disastrous blind date that ended up as a karaoke night. The hosts discuss what they would have done if it was them.
Shout Out From My Ex! (July 2019)
The hosts play a game where one of them reads facts that his ex-boyfriend said about him and the others have to guess true or false. This leads to a discussion regarding self-discovery and awareness.
11. Anna Faris is Unqualified.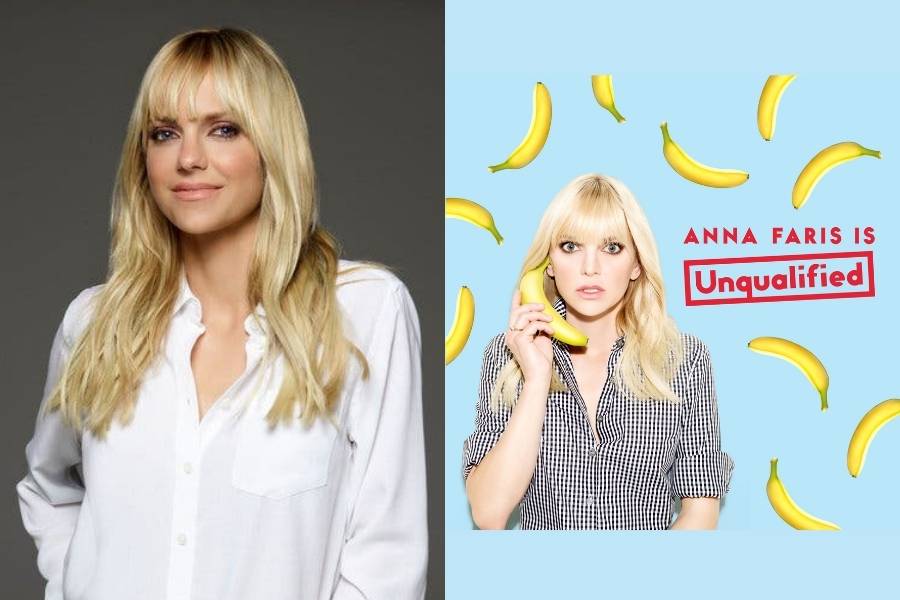 If you're tired of the typical love guru attitude and just want to listen to something fun, fresh, and entertaining to learn dating tips from, you've hit the jackpot.
Anna Faris accepts that she's not the one to ask for dating advice, but she and her guests still try, often leaving you in stitches. Each episode begins with a short interview, followed by a series of rapid-fire questions and a live relationship Q&A.
We can't help but mention the times when:
Anna discussed the taboo behind female sexuality, orgasms, marriage, and fantasy role-playing with Demi Moore and Shana Feste.
She talked about marriage, infidelity, co-parenting, self-loyalty, and discovering what we want in relationships with bestselling author Glennon Doyle.
12. Love Is Like A Plant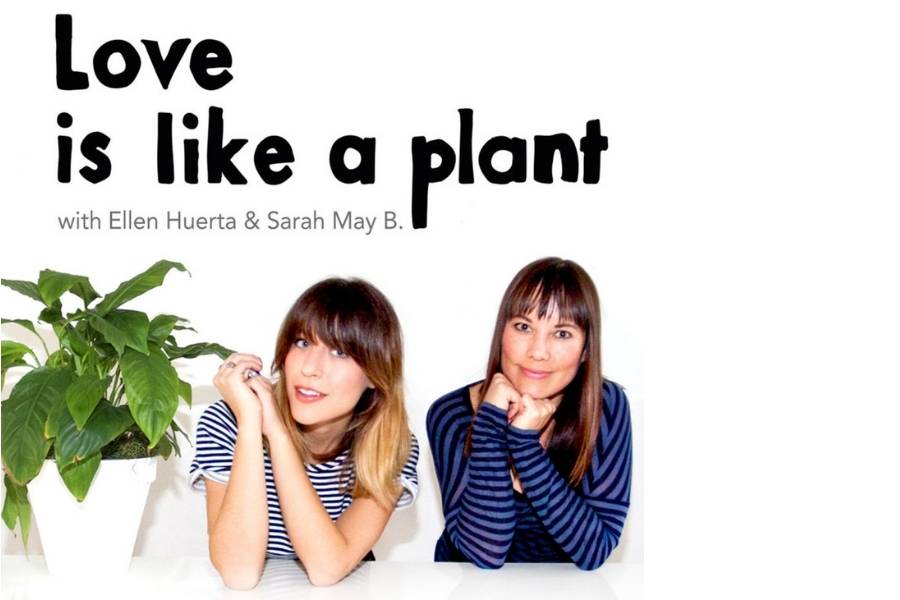 Candid conversations, true stories, authentic research, intimate interviews—hosts Ellen Huerta and Sarah May B. pack it all in to answer your most asked questions about love, relationships, and dating.
So far, they have covered the following topics:
Why people cheat and what to do when it happens
Dealing with unexpected ghosting
Finding that sweet spot between speaking up about making things official and being too scared even to mention it
Keeping an eye out for red flags when dating
Feeling stuck in a less than satisfying relationship because you'd rather not be alone.
'If love is like a plant, how do we keep it alive?' Tune in to find out.
13. Dates and Mates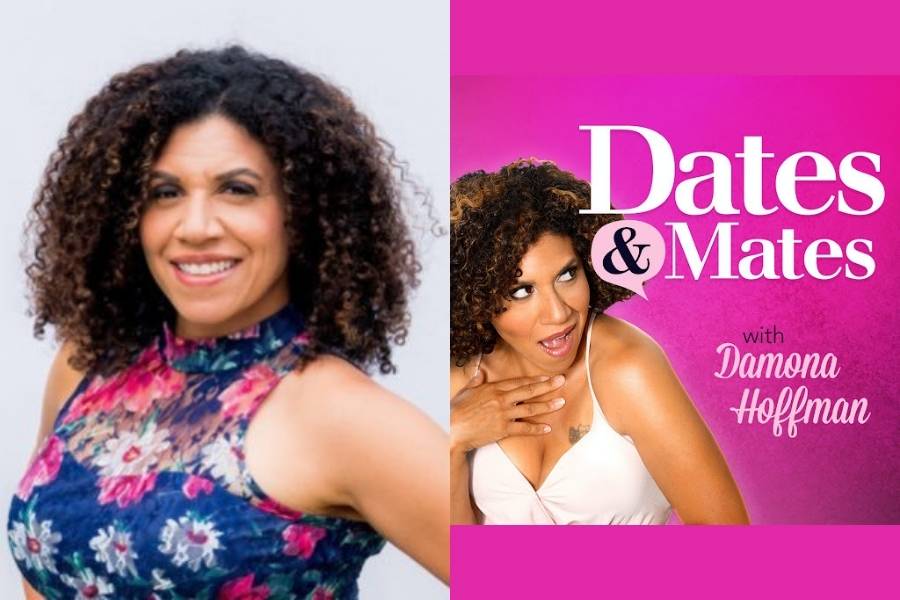 Blunt, sassy, and sound advice—that's what you will be signing up for if you subscribe to this certified dating coach's podcast.
If you're ready to date, or need to commit to a presently casual fling, or are ready to find that deep connection you've always dreamt of, Damona Hoffman is here to help you.
Check out this podcast if you're interested in finding out more about:
Attracting the most authentic love and spotting a fake from a mile away
Deciding if long-distance relationships are suitable for you
Harnessing the power of technology to find love
When to have sex for the first time in a new relationship
How to Make the Most of These Dating Podcasts?
You can listen to these podcasts on popular streaming platforms such as Spotify and Apple Podcasts. When you're free, grab a seat, relax, and listen to them in detail.
Although it's easy to get caught up in all the advice and stories, remember to apply what you've learned in the real world. With so much information and second-hand experience, you'll be prepared when you start navigating the dating landscape.
The takeaway
Listening to these podcasts about dating will help you figure out what works and what doesn't.
Online dating can be intimidating, but if you don't explore it, you're certainly missing out on a lot, especially during a pandemic.
Being upfront about what you want from a relationship, knowing the kind of person you want to be with, and being honest about yourself will solve half of your problems.
When you're done listening to these dating podcasts, start revamping your dating life. We're looking forward to hearing your story on one of these podcasts!