Seeing their children suffer is one of the hardest things any parent could go through. Conditions like cerebral palsy is particularly difficult because of the special physical needs that is entailed for the child's care. It's easily overwhelming, and understandably so.
There are finances to handle, medical records to keep updated, doctor appointments to meet, medications to administer, and more. On top of all these, there is the matter of expenses.
If you are a parent caring for a child with cerebral palsy, here are some simple but helpful tips that could help ease the challenges of the situation.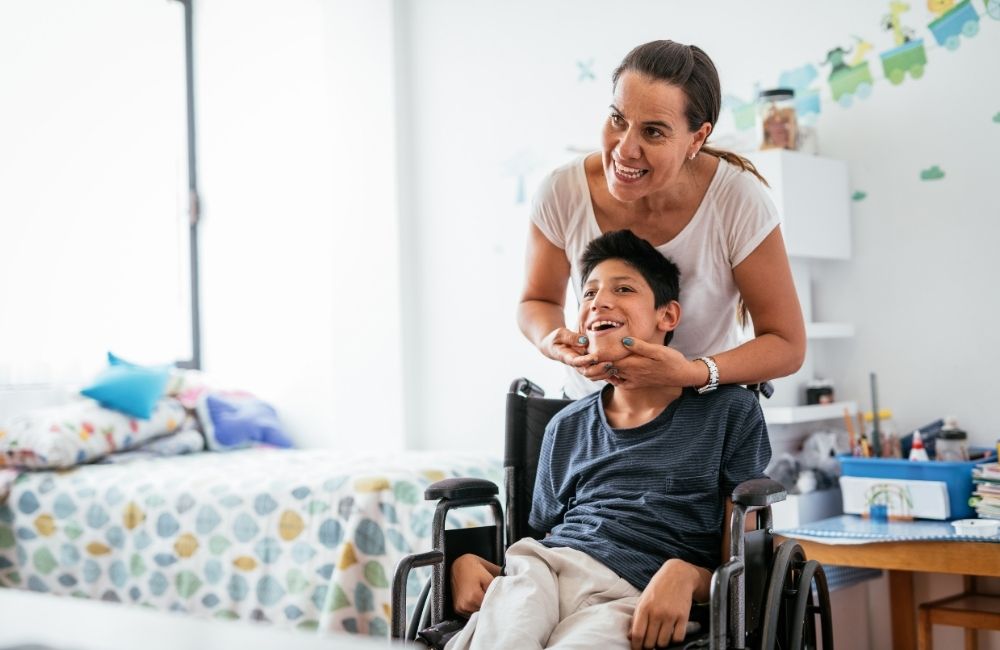 Seek Means for Financial Support
Physical, emotional, and mental challenges aside, cerebral palsy care becomes all the more stressful because of the cost entailed. There are still other bills to be paid, of course, and you will need extraordinary budgeting measures to make sure everything is covered and well taken care of.
Something you can do is to seek out financial support groups addressing cerebral palsy care specifically. Check out this cerebral palsy guide to find out which organizations can help address your needs. You may also consider seeking the help of a lawyer to file for compensation under a birth injury lawsuit since cerebral palsy is considered to be a common type of birth injury.
Organize the System for Their Care
One of the things that make a condition like cerebral palsy overwhelming is because there are plenty of components at any one given time that you must address. Aside from the usual schedules and appointments, there are also various contact details that must be kept updated, especially if the child is already going to school. Because you must deal with bills and insurance, this is another aspect to make sure you're handling to maintain consistent and sufficient levels of treatment and care.
It would be ideal for the caregiver, whether it is the parent or any other member of the family, to know what protocols to follow in case an emergency occurs. Having a system with clear details in place can help ease the anxiety of anticipating the worst. Setting aside emergency funds to cover emergency expenses beyond the usual cost of care is important.
Stay Involved and Informed
At this point, the parent or caregiver is in the best position to understand the full picture. Take the time to do further readings on a topic that the doctor might have mentioned related to your child's condition, but you weren't exactly clear with. Ask further questions to clarify if needed.
If anything related to cost or billing is confusing, be sure to ask questions quickly. You may want to request itemized bills whenever they are available for your records.
Ultimately, your input will be crucial in providing the best possible care for your child. There will be many different kinds of treatment and therapy options, so it's better if you'll have a much clearer understanding of these things yourself.
Find a Support System
Feelings of isolation can occur when caring for a child with cerebral palsy because it takes up a lot of your time throughout the day. It's also common for parents to feel that they are alone in the situation because they are the only ones going through it.
This, however, couldn't be farther from the truth. Unfortunate as it is, there are, in fact, many other parents who are also going through the same thing. On particularly rough days, it would certainly be very helpful to lean on or vent to someone else who has a firm grasp of the context.
Dealing with a child with cerebral palsy can be challenging but once you give them the support, love, attention and medical care they need,  they will able to function a lot better and happier.