Coconut milk has gained recent popularity because of its numerous health benefits.
Coconut milk is not exactly "milk" in a dairy sense. Instead, it is prepared by the flesh of coconuts and then working with water to obtain a rich, creamy white liquid.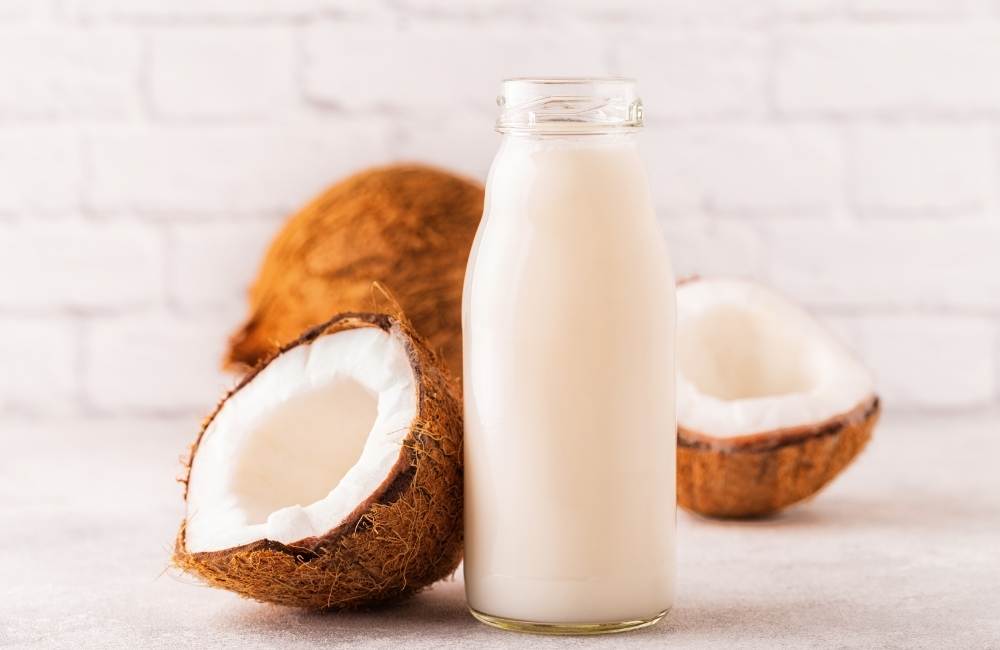 What is coconut milk?
Coconut milk is a liquid obtained from the shredded pulp of mature coconuts. The texture of coconut milk is opaque and milky white and based on the fat content. It is divided into two categories:
Thick coconut milk: It is prepared by squeezing the coconut's grated pulp through a cloth. It has the highest content of fats.
Thin coconut milk: It is prepared by working the squeezed pulp left in the cloth with hot water. It has a relatively low content of fats.
Now that you know what coconut milk is, a new question arises – what to do with coconut milk or the uses for coconut milk?
Coconut milk has some amazing benefits for your skin, hair, and health.
Also known as miracle milk, coconut milk is an excellent alternative to dairy products and is immensely popular among vegans. It is also used to flavor Thai curry.
Uses for Coconut Oil
Here's a list of twenty surprising uses for coconut milk:
1. Treat sunburn
Sunburn is red, painful, and swollen patches on the skin caused by overexposure to UV rays from the sun.
Coconut milk can be beneficial in treating sunburns. Due to its anti-inflammatory properties, coconut milk can treat sunburns effectively.
Due to fatty acids, coconut milk helps reduce pain, swelling, and redness by providing a cooling and soothing sensation.
Apply a small amount of coconut milk directly to the affected area.
2. Acts as a great moisturizer
Coconut milk can be a blessing for dry skin. This milk has moisturizing properties that can help in getting rid of skin dryness and itchiness. It not only moisturizes the skin but also makes it supple and glowing.
Gently apply fresh coconut milk with a cotton pad directly on the dry patches on your skin and massage it for a few minutes.
3. An extremely cheap makeup remover
Want to remove all your makeup without irritating your skin or eyes? Try using coconut milk as an answer to your question.
Coconut milk is gentle on the skin and can remove makeup easily, leaving the skin soft and hydrated. It has antimicrobial properties, which are a plus point for using it as a makeup remover.
4. Promotes hair growth
Another amazing benefit of coconut milk is that it promotes hair growth. Coconut milk has all the right nutrients required to make the hair cuticle stronger, preventing hair fall.
Apply a required amount of coconut milk on your hair and gently massage it for 2-3 minutes. Leave it in your hair for 15-20 minutes, then shampoo as usual.
5. Prevents premature aging
All we ever want is to look young forever. This plant-based milk can help you achieve that.
Coconut milk has a high vitamin C, E, and copper content, preventing premature aging and improving skin elasticity, keeping your skin wrinkle-free.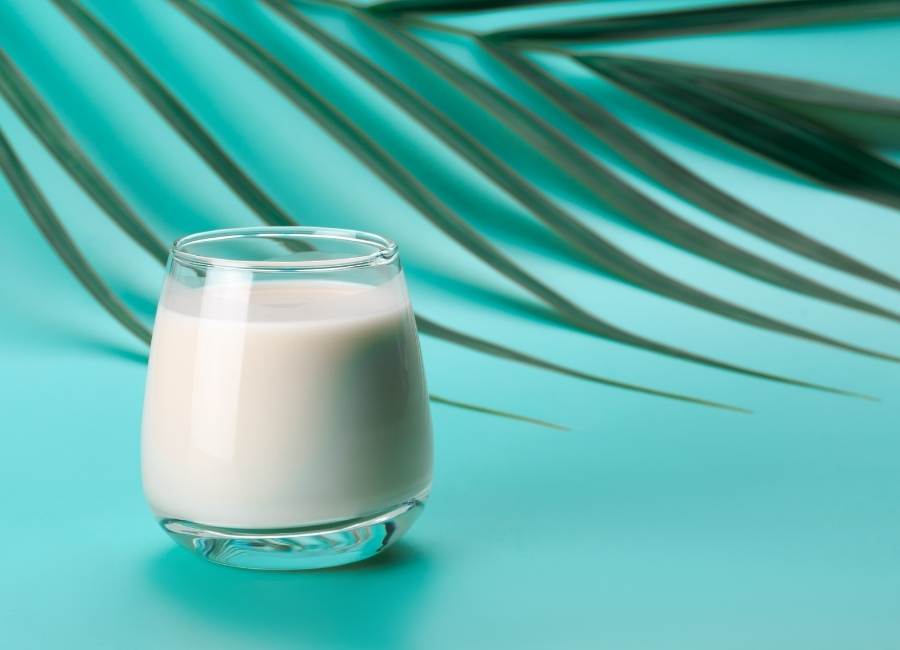 6. Exfoliates the skin
Coconut milk can help buff away pesky dead skin. In addition to exfoliating your skin, it will leave it soft and supple. This is an excellent natural scrub that can also help in soothing the skin. You just have to mix this milk with oats, let it soak in and gently massage your skin with this natural scrub.
7. Cook with coconut milk
You can use this miracle milk in different ways in your kitchen. This dairy-free and lactose-free milk is a hit between vegans too. From Thai curries to sweets, you can use coconut milk to substitute dairy cream or milk in almost every recipe.
8. Treat skin problems
As coconut milk has antimicrobial properties, it helps keep acne and pimples at bay, and it does not clog the pores. It is also helpful in providing excellent hydration to treat skin conditions like eczema.
9. Natural hair conditioner
Coconut milk helps in conditioning and detangling your hair effortlessly. You can even use this milk as a leave-in conditioner as it can make your thicker and stronger without making it look greasy. It will deeply condition your hair, leaving it smooth and silky.
10. Repairs dry and damaged hair
Due to fatty acids, coconut milk provides nourishment to the scalp and ends, restoring dry and damaged hair.
11. Fights dandruff
Coconut milk has antibacterial and anti-inflammatory properties that help combat dandruff and itchy scalp.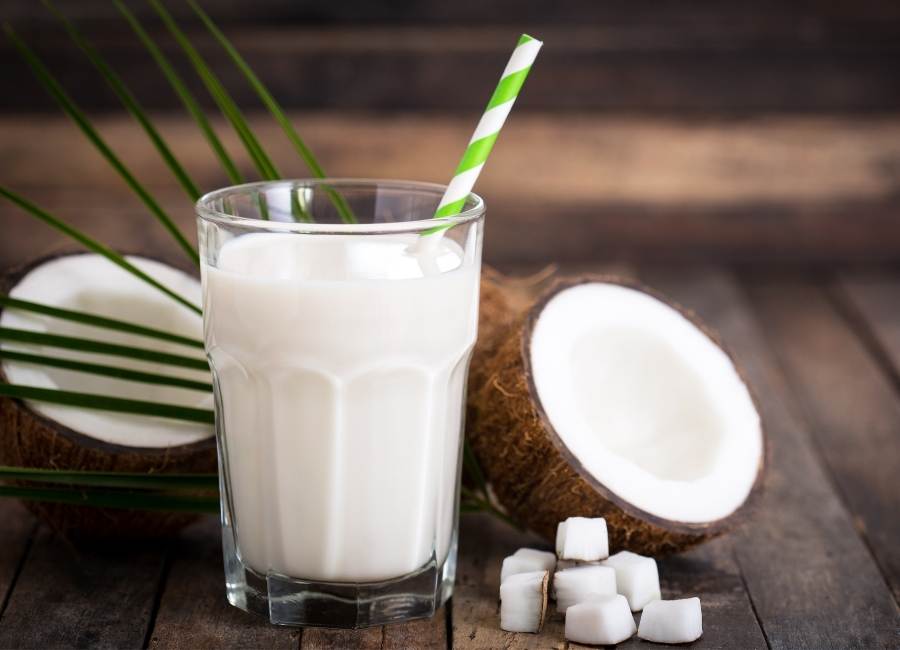 12. Mild cleanser
Those with oily skin can also use coconut milk as a cleanser. As coconut milk has antimicrobial and antibacterial properties and the fats present in this milk do not clog pores, it can help prevent acne and pimples.
13. Strengthens the hair follicles
Lauric acid, the medium-chain fatty acid present in coconut milk, can strengthen the hair follicles. Also, this milk is high in protein which also helps in keeping the hair healthy.
14. Make delicious ice creams
You can make amazing ice creams with coconut milk as an alternative to dairy milk. It will be a delight for vegans too. You can try this amazing recipe.
15. You can include coconut milk in your hair mask
If you are a DIY hair mask person like me, then this will work like magic for your hair. You can use this miracle milk in all your hair masks to get that extra nourishment, strength, and shine.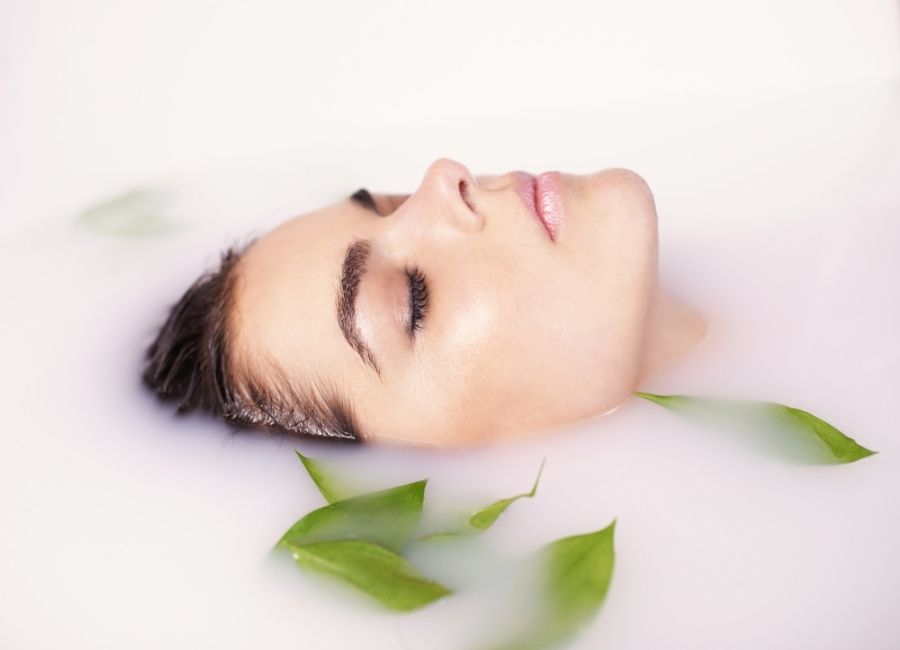 16. Use it as a face mask
Include this genius milk in your face packs instead of water if you are a dry skin person. It will provide the required nourishment to your skin, leaving it soft and supple.
17. Make delicious Smoothies
Give coconut milk a try to make dairy-free smoothies. Use coconut milk as a base to blend the other ingredients.
18. Use it as dips and sauces
By adding some sweeteners, you can have coconut milk as a dip. You can add in any spices, ingredients, and pastes to coconut milk to use as a dip or sauce.
19. Make desserts
As a perfect substitute for dairy products, you can use this plant-based milk to make your delicious desserts. It will add a fantastic flavor of coconuts to your favorite sweet dish.
20. Use coconut milk to make soups and curries
Make creamy dairy-free soups using coconut milk. What better combination than curries and coconut milk? Coconut milk is used to add flavors to Thai curries as most of them are dairy-free.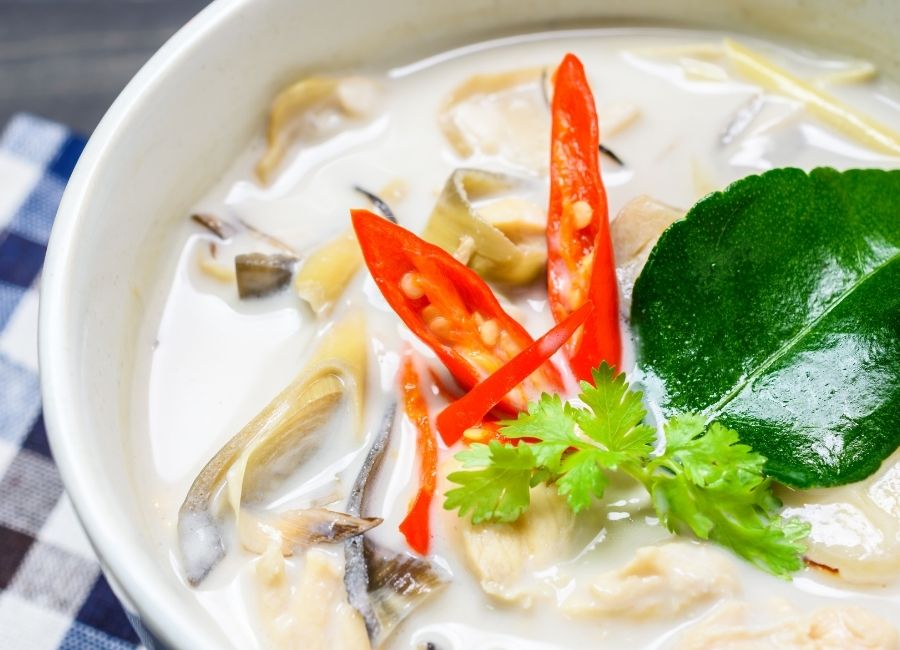 Coconut Milk's Nutritional profile
Amount per 1 cup (240g)
Amount per selected servings %DV
Calories: 552(2311kJ) 28%
Total Carbohydrate 13.3 g 4%
Total Fat 57.2 g 88%
Protein 5.5 g 11%
Vitamin B6 0.1 mg 4%
Niacin 1.8 mg 9%
Folate 38.4 mcg 10%
Calcium 38.4 mg 4%
Iron 3.9 mg 22%
Magnesium 88.8 mg 22%
Phosphorus 240 mg 24%
Potassium 631 mg 18%
Sodium 36.0 mg 1%
Zinc 1.6 mg 11%
Copper 0.6 mg 32%
Manganese 2.2 mg 110%
Selenium 14.9 mcg 21%
How to Make Your Own Coconut Milk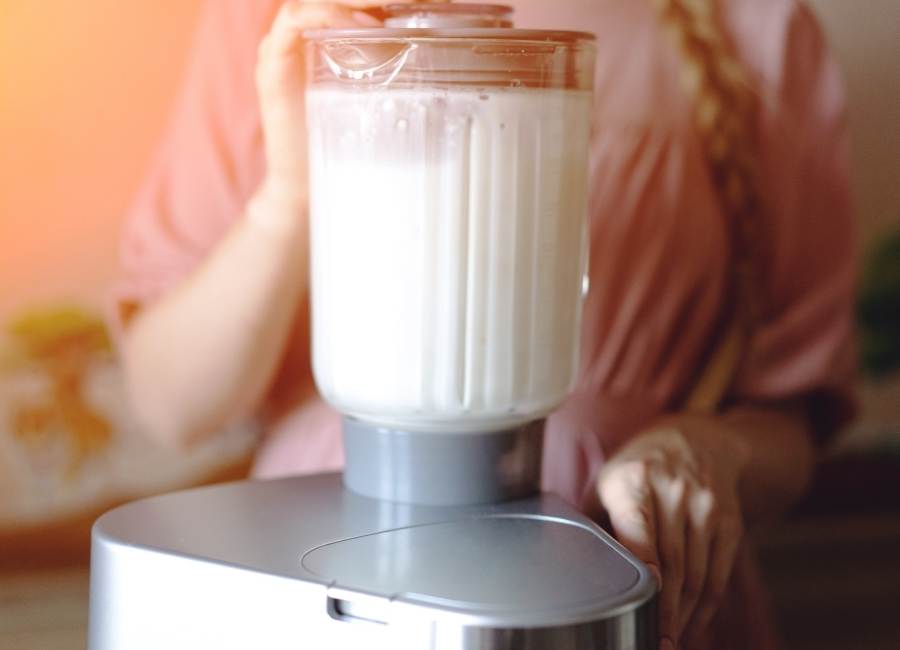 You can prepare your own fresh coconut milk in no time by following these simple steps.
What you'll need:
Fresh mature coconut/ shredded coconut
Hot water
Steps:
Take a fresh mature coconut and break it open. Open it over a bowl to collect the water that will drain out.
Separate the white flesh from the shell using a knife, fork, or spoon.
Grate the white flesh, or you can even take shredded coconut available in the market.
The amount of water usually depends on the coconut size, but usually, one coconut takes about 4 cups of water.
Add the shredded coconut to a blender.
Pour in warm to hot water onto the shredded coconut. Let it sit for a few seconds.
Blend it at high speed for a few minutes until a smooth, creamy mixture is achieved. Be careful while blending the mixture as you are using hot water.
Pour the mixture from the blender onto a muslin cloth.
Squeeze the cloth over a container to collect the milk. Squeeze the cloth until you have extracted as much milk as possible.
Now, the milk you will extract is thick coconut milk.
You can follow the same steps with the coconut left in the cloth to extract thin coconut milk.
Transfer the milk to an airtight bottle, and you can refrigerate it for up to 5 days. Enjoy your own homemade coconut milk!
The takeaway
Now you know what to do with coconut milk. Coconut milk is worth giving a try after knowing all these amazing uses! There can be some side effects of coconut milk if consumed excessively. On the other hand, if you know the correct way to use this miracle milk, it will do wonders for your health, skin, and hair.
Now that you know what the hype is all about, what are you waiting for? Go and buy yourself this miracle milk, or you can even make your own coconut milk at home!