Are you in a snuggly movie session? If you are in a dilemma about what you should be watching, you simply need to check out the best dog movies on Netflix. There are a plethora of good movies on Netflix that you should be watching with your four-legged friend.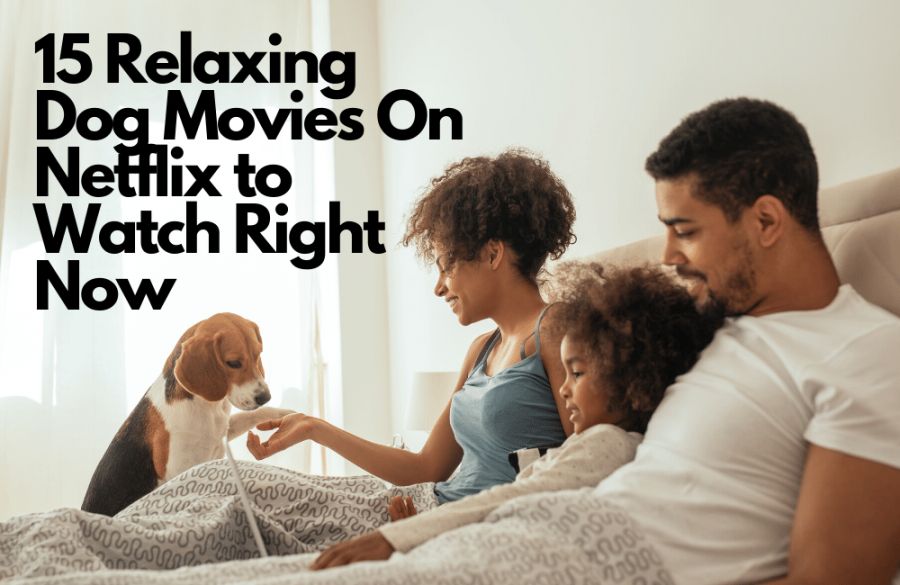 These dog movies on Netflix are lovely beyond words, and your dog brings a breeze of fresh air and sets everything on the right track.
Therefore, here is the list of adorable dog movies available on Netflix to watch completely or binge watch for some light moments.
#1. White Fang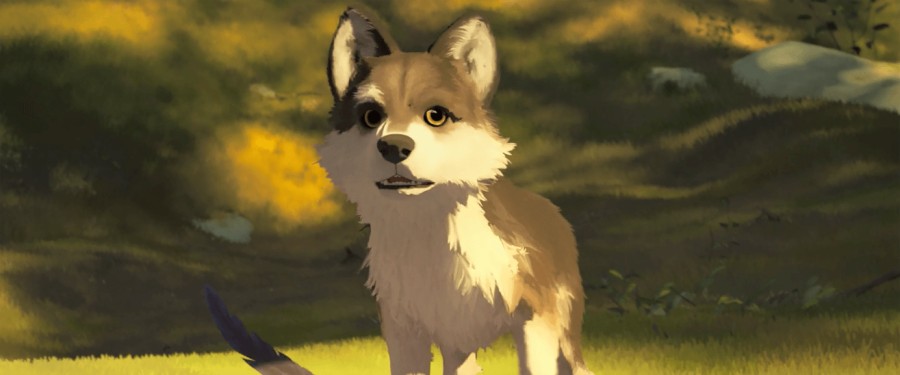 Inspired by the name novel, the Netflix movie White Fang is an underrated animated film. The story revolves around a wolfdog who is treated brutally but ultimately saved by humans. The visuals are so striking and vivid to keep you from diverting away from the movie. All in all, it's a beautiful movie to watch with your beloved doggie.
#2. The Secret Life of Pets
This one is an all-time favorite for every animal lover. It is a super cute film that will give you food for thoughts. It will leave you to think about what your pets do every day when you leave for work. The movie is simple and wildly hilarious, with an awesome ending.
#3. Hotel for Dogs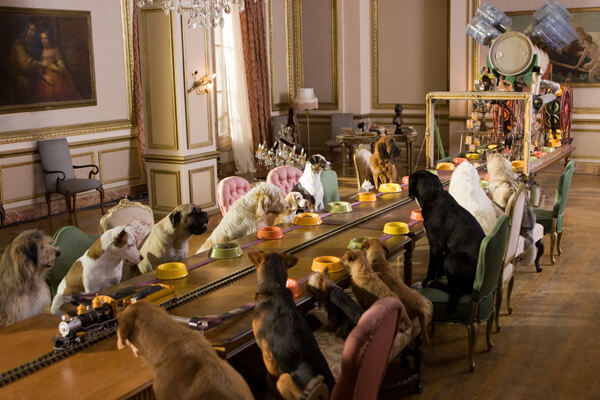 The movie has a gripping plot about two kids and a stray dog secretly in a vacant hotel. It is a sweet and straightforward fairy tale style film. It is a movie where kids outsmart adults and give you reasons to smile and laugh throughout the movie.
#4. Benji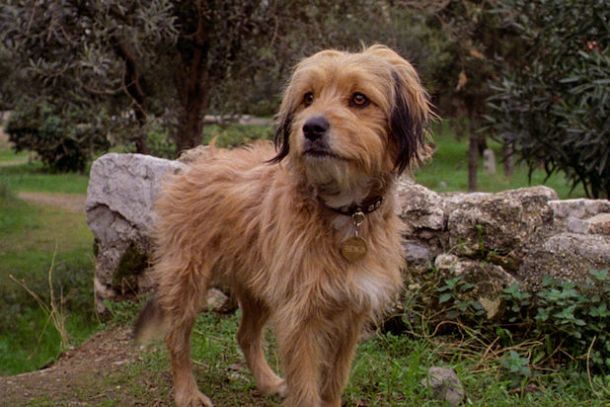 A famous Netflix dog movie revolves around two siblings who befriend a stray dog named Benji. When the kids get kidnapped, Benji and his sidekick pair up to save the boys from robbers. It is a remake of a 1974 film with the same name and is one of the best dog movies on Netflix.
#5. Treasure Hounds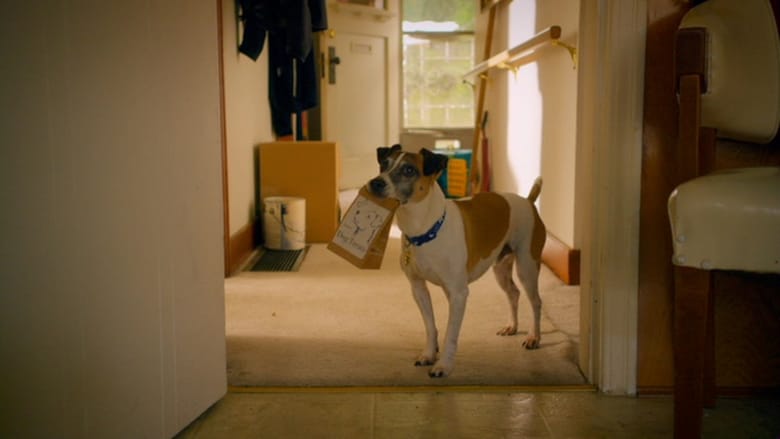 It is a movie about a young boy and a talking dog named Skipper that he inherits from his late grandfather and their journey searching for treasure. Along the way, Jack takes his neighborhood trio of kids to help him search the priceless treasure, with Skipper leading the way. It becomes challenging only when other thieves also fight for the same treasure.
#6. Space Dogs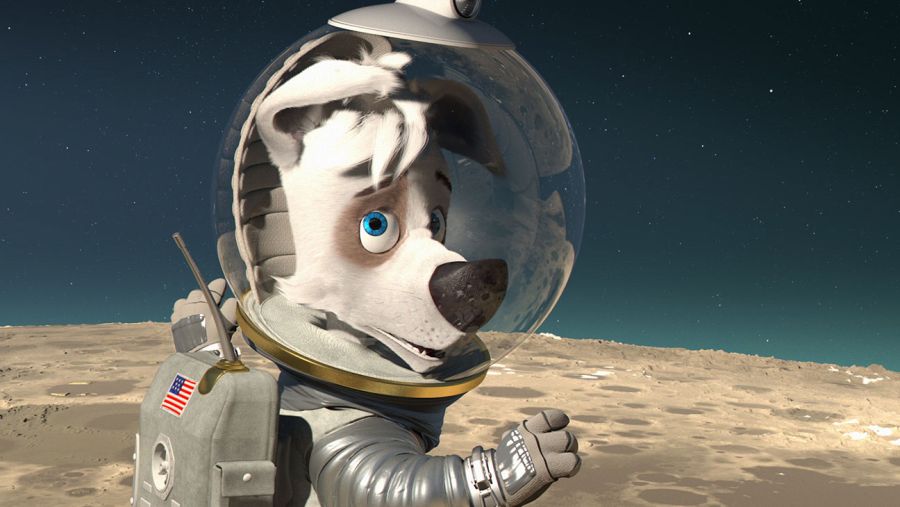 It is a Russian film based on the true story of the first dogs who return from space. It is hilarious for the Russian pacing and soundtrack. Space Dogs also portrays the Sputnik space program with native pride and reverence and presents a quick tour of the famous Worker and Kolhoz Woman Statue.
#7. Cujo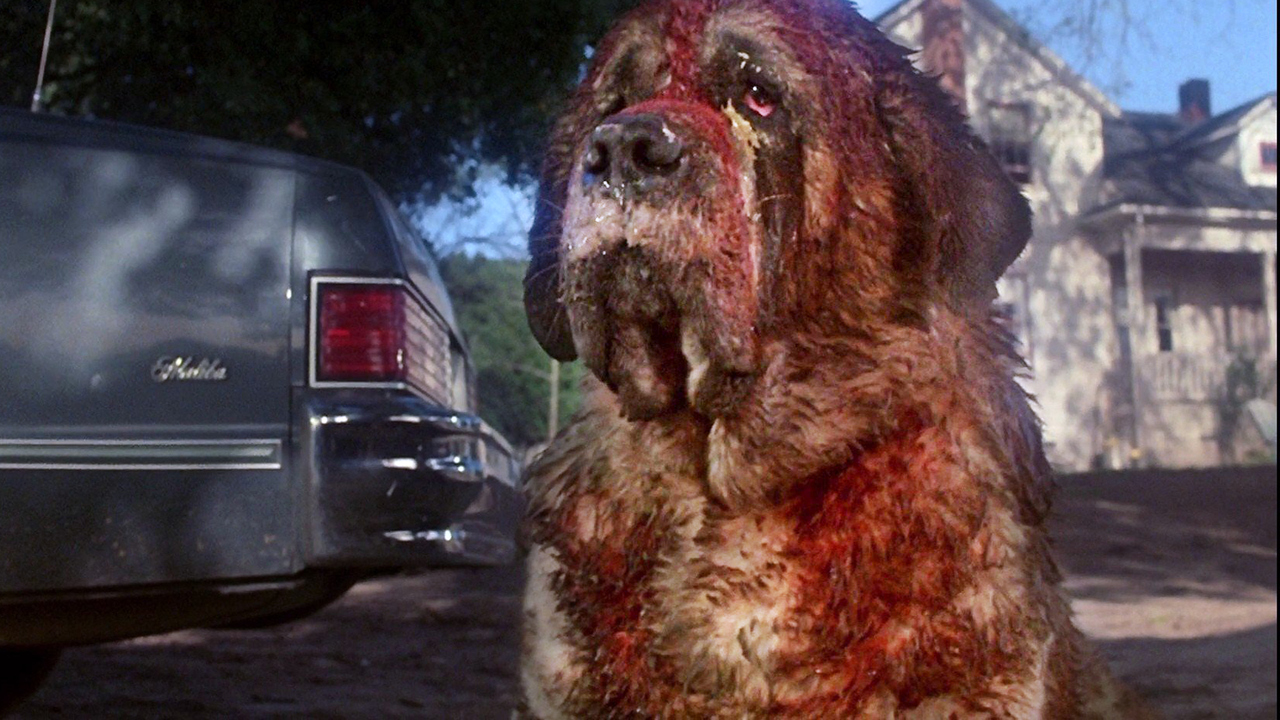 Based on Stephen King's 1983 novel about a tactless St. Bernard, Cujo turned mad by a rabid bat bite.  He then goes on a spree to terrorize everyone around him in a small American town. The movie will send chills up your spine and is one of the best horror films based on pets.
#8. Dogs with Jobs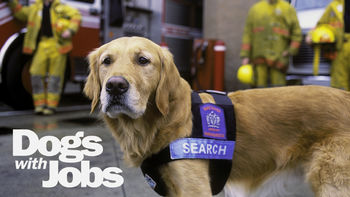 Two seasons are based on the depth of the profiles of dogs and the people they serve. The story is very emotional and beautifully portrays the strong emotional bond between humans and companion animals by focusing on their strong co-operation and co-dependence level. The short 20 minutes of episodes are easily absorbed and are simple visual treats.
#9. 101 Dalmatians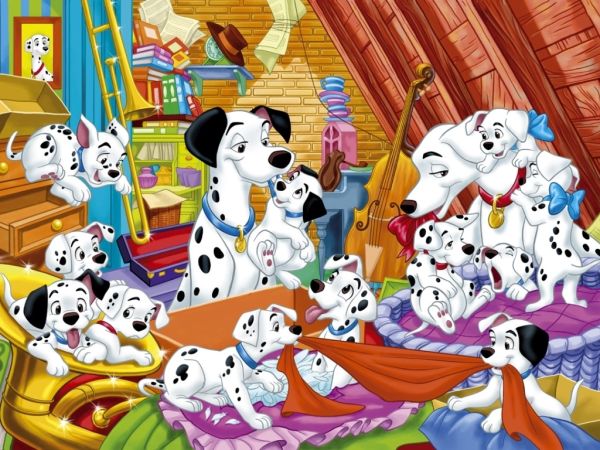 Not as good as the original Disney classic remake, but then it is well worth the watch. The version has Glenn Close, Jeff Daniels, and outstanding supporting actors Mark Williams and Hugh Laurie, and the complete result is simply a visual treat. It is a total fun watch, and not to forget the mantra, live-action = live snuggly pups. Honor the film and the fun moments.
#10. Beverly Hills Chihuahua (2 and 3)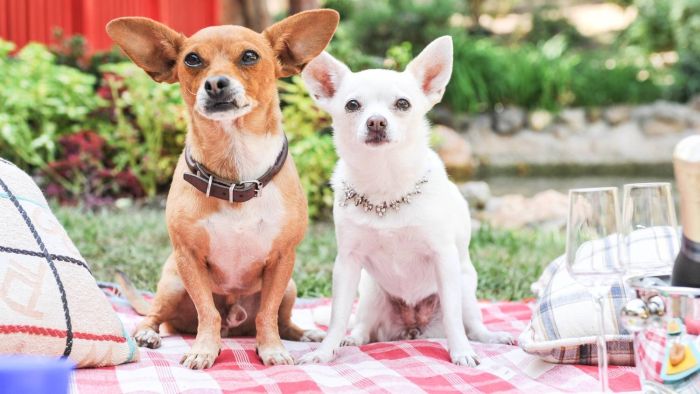 The franchise film will make you wonder if it is worth watching if the first part goes missing? Undoubtedly it is worth the watch. The story is about Chloe, a pretty little chihuahua from Beverly Hills, who finds herself lost and needs help to get back home. Watch BHC 2 and BHC 3 for fun-filled hilarious moments that will give you continuous bouts of laughter.
#11. Air Bud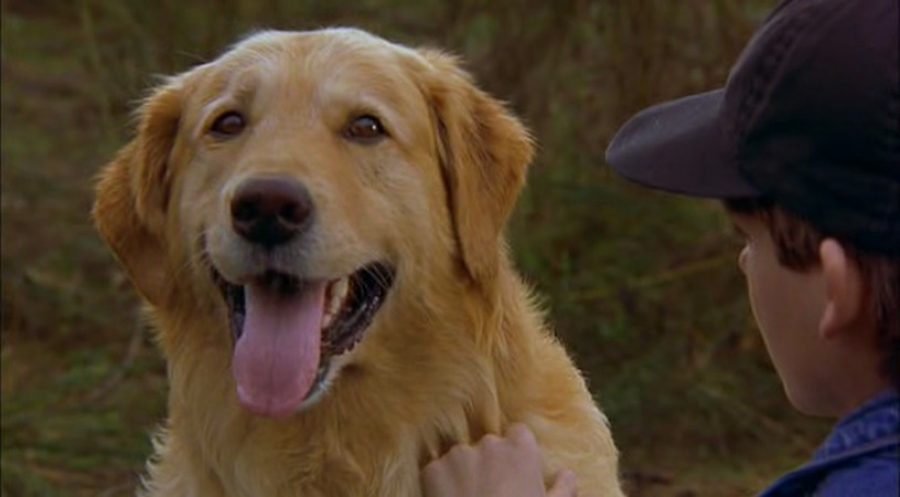 Everyone loves this sports-dominating golden retriever who always wins, be it baseball or any other sports. Netflix brings you Four (4) Air Bud Movies, and what else do you want. Air Bud: World Pup, Air Bud Spikes Back, Air Buddies, and Air Bud: Seventh Inning Fetch. It is a roller coaster film that you need to watch to feel the zeal and the fun of the film.
#12. Clifford the Big Red Dog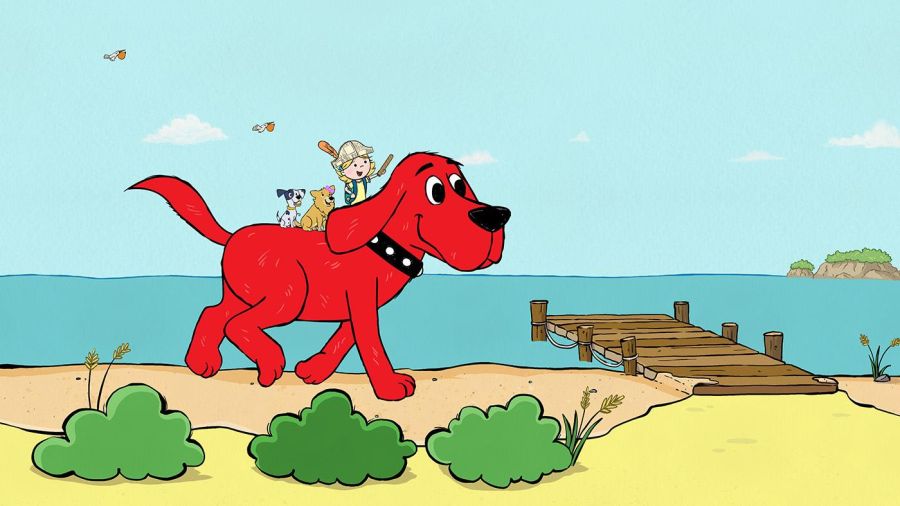 As the title suggests, Clifford is the name of the dog and is a popular dog series. It is a cute, animated family film that is fun-filled, especially for kids, and it has two seasons of sequels. The dog Clifford is an official mascot of Scholastic, a famous publishing company. Watch it for a classic and clean family film watch.
#13. Vampire Dog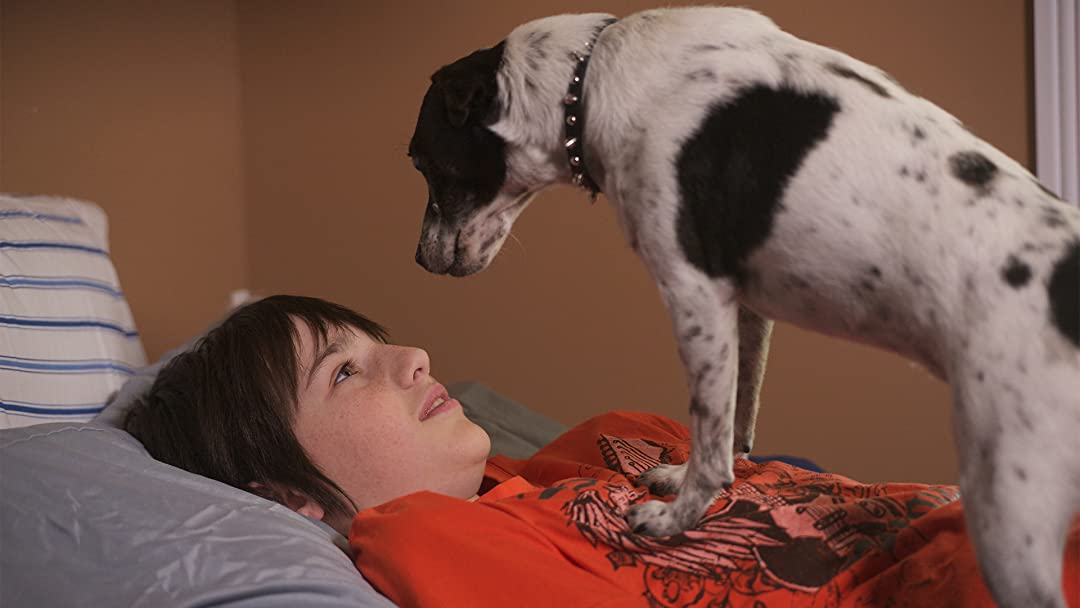 It is a scary film that will help you to feel high and positive. Maybe you do not like the whole of it, but then the film is wide enough for your liking, at least some part of it that will make you laugh hard. It is a movie about a boy who adopts a 600-year-old vampire dog named Fang. Norm MacDonald, who mocks the film while inside it, plays Fang's role, but you need to watch it to feel it.
#14. Far From Home: The Adventure of Yellow Dog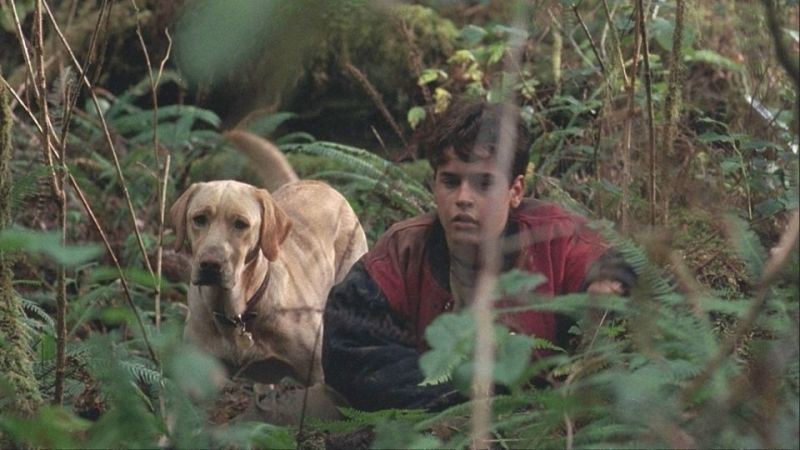 You'll surely be going to love this 1995 flick. It is a story that revolves around a young man, Angus, and his dog, Yellow, who is shipwrecked off the coast of British Columbia and need to fight and find their way through the thousands of miles of mountains and terrains to get back home. The movie is full of adventure, and his father's wilderness survival skills have taught Angus and Yellow is also a very adaptive pet and learns to do the task assigned. You will feel optimistic throughout the film and are sure of their return to a sad ending that may make you feel way too bad.
#15. The Fox and the Hound
A feel-good classic animated film is an apt description of the film. It is a film that children especially need to watch, and the parents of all ages will connect with the film at another level. It is a hilarious watch that encompasses the thought that determines how our society expects us to behave.
These dog movies on Netflix are fun and family-friendly, which makes for a great binge session with your family.
So you better grab your tub of popcorn and get your pet, snuggle him tight and watch the films.