Lifestyle influencers attract the audience because of their unique style and beautifully executed content.
Now that every major industry has been collaborating with lifestyle influences bloggers, you can dream of building a career as a lifestyle influencer.
Here are seven ways to grow yourself as a lifestyle influencer if you're considering doing it full time.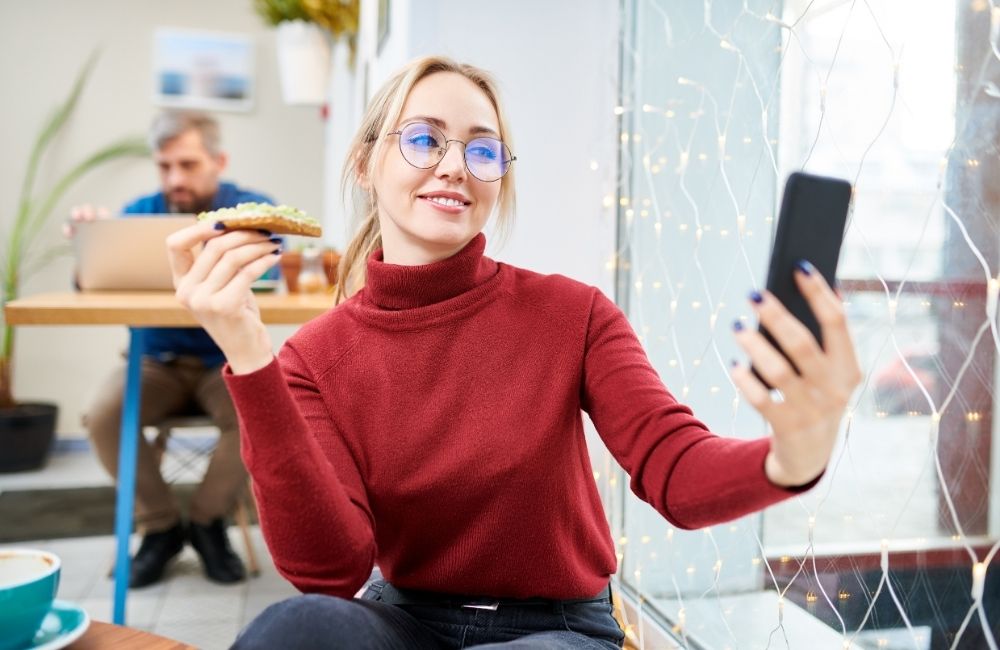 #1 The first thing you need is a niche
The first thing to remember while you start your lifestyle blogging is to select a niche. The niche you choose should be something that you are interested in because you will have to create content consistently based on the niche as an influencer.
Having a niche that excites you will make things easier while creating and researching for content.
Either it is about lunch ideas (like Jessica Gury does) or entertainment, make sure you are passionate about it. You can also choose a combination of 2 or 3 interests but don't combine more than that.
#2 Find out which channels you want to focus on
There are various channels available for you to start working, but it doesn't mean you have to target them all.
The wisest thing to do is to focus on one or two channels where you are most comfortable. If you find your engagement is highest on Twitter, then it is okay to divert your energy to Twitter only. The goal here is to focus so that you can grow.
Whichever platform you choose, make sure you have a complete profile. Write an engaging bio, optimize it with profile pictures, cover photos, and provide enough information that helps your fans to connect with you.
#3 Come up with a social media strategy
Always plan ahead. If you want to be consistent, you have to make a list of topics or content you will create in the upcoming days.
You can plan for a month or three months, up to you. But you also have to decide how you will execute those plans and how you will post them.
Having a strategy or plan ahead will save you from disturbing your posting frequency due to failing to come up with a relevant topic in time. Creating successful content requires much time and work, anyway.
#4 The most important is to create engaging content
The most important part of an influencer journey is creating content that is engaging and relatable.
A serious influencer will know that starting a business starts with investing. And here, you have to invest time, effort and preferably money.
Invest time researching what you can give to your audience, put effort into executing them, and invest money in buying equipment and products that can help you create content.
Make sure the content is relatable to your audience and helpful in some way. You can also sneak in some affiliate links in your product posts to entice your readers to make a purchase and you to earn some income. Here is a guide to help you if you haven't started yet.
#5 Consistency is the key
After you already have a social media strategy, choose a posting frequency. Social media platforms' algorithms like accounts that post at regular intervals. It is mostly true for Instagram, which is the most powerful influencer marketing platform.
Posting frequency can vary from posting daily, weekly, or bi-weekly. But depending on different platforms, the requirement for posting frequency is different.
#6 Take time to understand your target audience
Influencers are known for influencing their fan base, and therefore, it is called influencer marketing.
To influence and connect with your fans and followers, you need to understand and know them first. You have to be the one who understands their problems, pain points and offers the solution to them.
Take time to find out what content is working or how your audience is accepting it. Analyzing is the first step to understanding your fan and followers. This will help you get insights into their interests and demographics. You will find that most social media have built-in tools to help you with such analytics.
#7 Make yourself open to collaborations
One of the key goals in influencer marketing is to grow your audience. While making relevant content is one way to grow your audience, the quickest way is to collaborate with a bigger influencer than you. Follow them, drop in hello and build a genuine connection that will benefit both of you!
Collaborating helps you reach fans and followers of the bigger influencer, and it is easier for you to get exposure and followers instantly.
You can also outreach and message relevant brands and let them know what you can offer.
Bottom line
So, I've already mentioned proven methods to help you in your influencer journey. Follow these tips and let us know how they impacted your results.
Remember that a journey like this requires patience and effort and an unyielding passion for learning and growing each day. Make sure you follow trends in influencer marketing to stay relevant and grow as a lifestyle influencer.