Advanced treatments like Hypnotherapy can be expensive, and it is a smart idea to know the costs and expenses before you approach such therapies. Hypnotherapy, being a pretty new concept in treating stress and other health issues, can cost different in every country.
Understand that insurance companies might not cover this type of treatment, and you might have to pay by yourself.
Read ahead to know how much does hypnotherapy costs and other important details you need to know before opting for it.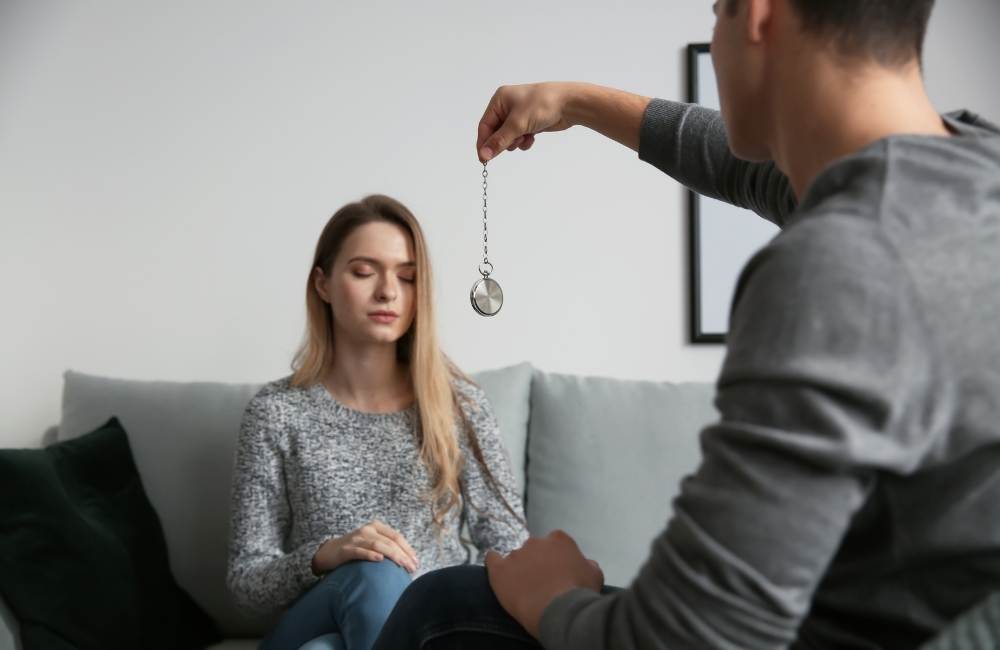 How much does hypnosis cost?
The first hypnotherapy session, which includes initial consultation and hypnotherapy treatment, might cost you somewhere between $100 and $300. At the same time, additional visits can cost up to $75 to $300. Some hypnotherapists may offer a free trial of 30 minutes to help you see if you are comfortable with their environment and services.
Do you get any discounts?
The short answer is yes. You do get discounts sometimes depending on your age status, like, a child, elderly, veteran. Sometimes there are special discounts for teachers, students, etc.
What are the hypnosis prices in total?
The total cost depends upon what therapy you are seeking. People have mentioned spending $300 at least, while others had spent over $500 for Hypnotherapy. One thing you can be stress-free about is that Hypnotherapy is not something that you cannot afford in a hundred lifetime.
Do insurance companies cover Hypnotherapy?
Very few insurance companies cover hypnotherapy treatments in their packages. But not all of their packages cover the treatments and not all the treatments.
Here is a list of insurance companies that cover Hypnotherapy.
Blue Cross/Blue Shield
Cigna
Humana
United Health Care
Here are two common types of hypnotherapy treatment and their respective costs.
For smoking
You will often find Hypnotherapy for smoking in packages that offers three to six sessions. In North Carolina, the prices start from $269, while in Washington State, the fees range from $349. But in metro cities like Los Angeles, prices may be higher and ranging from 4500 to $1500 depending on programs and services.
For Weight Loss
Hypnotherapy is an effective way to lose weight, and the packages for weight loss include MP3 recordings or supplemental recordings that can be used during sessions. While in Washington, you can expect the cost to be around $500; it can be about $1500 in bigger cities.
How to find a hypnotherapist?
After you have all your expenses ready, you need to find a hypnotherapist that's worth it. Here are a few tips on how to start finding one for you.
Friends: If you have any friends who have a history of hypnotherapy treatment, ask them to recommend you. Ask them for their reviews.
Internet: Online is a place full of information, opinions, and suggestions. One of the best ways to get complete details is to go online and find a reputed website such as BetterHelp.com to book your therapy session.
You can read reviews online before choosing a suitable therapist, either on the website or Google reviews.
Training and specialties: Try to find out about training and specializations about hypnotherapists. If you are trying to quit smoking, you need to find someone specializing in that area.
Is Hypnotherapy worth it?
It is likely to be misconceived that Hypnotherapy includes magical mind control. Still, clinical Hypnotherapy is not what we perceive or had perceived it to be. It consists of a sense of physical relaxation with an enhanced state of mental awareness.
Hypnotherapy might seem all about sleeping, but it is about mediation with a goal. Hypnotherapy, so far, has been known to be effective in treating many problems.