From illegitimate psychics with no intuitive skills to suspicious websites with no known owners, you are bound to encounter various scam psychic services online.
With the increased number of psychic sites available, choosing the right psychic reader can be a daunting task.
Sometimes you might need to find help from someone else. It can be from friends, family, or even from professionals. Most often, you can end up feeling less satisfied with the help you get from them. And it's understandable! You want to get answers to the questions they can't answer.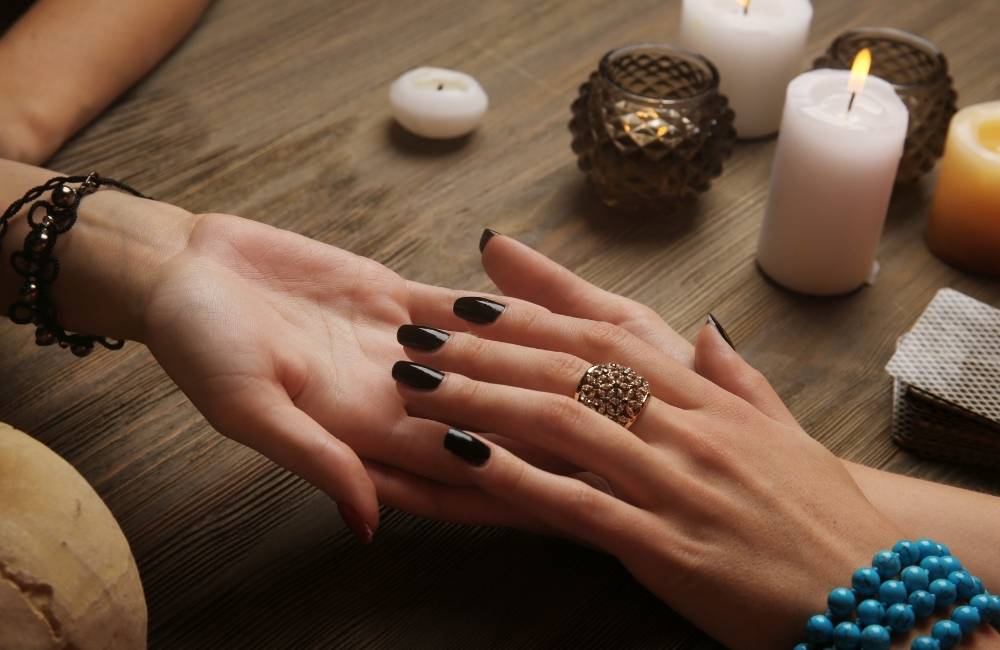 Fortunately, we have done the legwork for you by compiling some important steps you can take to find a real phone psychic and avoid scammers. What's more, we checked mysticmag.com for highly-rated psychic readers to understand the services provided by some of the biggest names in the industry. Mysticmag reviewed California Psychic and many such reputed online psychic services and gave them a user rating and Mysticmag score.
Read on and learn more on how to pick a psychic you can put your trust in.
Legitimate Psychics May Not Always Advertise
Don't get us wrong; not all psychics that advertise their services are fake. However, the most experienced and reputable psychics don't necessarily need to advertise themselves. Since their services are hugely impactful to people, they don't find it necessary to advertise.
Sometimes you'll need to find people who use psychics and ask for recommendations on how to get a psychic who will give you the information or advice you're looking for.
By doing a quick search online, you're likely to find psychics who have paid to be visible. You're better positioned to know if a psychic is legitimate or not by reaching to those who are actually using online psychics for advice.
Ensure You're Using Reputable Websites
You'll be in good hands if the psychic platform you choose is powered by a known organization, is incorporated in a lawful country, uses high technology, and has good and reliable customer service.
If, on the other side, the company is incorporated in an unfamiliar country and has no real customer service to talk to, you might have to stay away.
You can know whether a psychic's website is reputable by looking at the website itself. A reputable psychic website will rarely claim to provide almost all psychic advice to everyone. They'll put filters in place, for instance, the types of readings offered – family, love, career, etc., the methods used, rankings, psychic bios, reviews, etc.
A reliable platform should have a detailed and organized platform.
Consider Getting Referrals from a New Age Store
You can find a genuine online psychic reader by asking for referrals. But what if you don't know a friend or a family member who goes to a psychic? If that's the case, you may be thinking about how you can find a reliable psychic referral.
You might want to visit a new age store, who will be willing to refer you to talented psychics if they are aware of them.
Consider Their Method of Intuition
Be sure to ask your psychic advisor about the psychic methods they use. Reputable psychics will have no problem sharing how they form their predictions. Psychics get their insights through different psychic modalities.
It could be divination cards, for instance, tarot cards. It could even be a crystal ball, spirit connection, rune casting, Vedic astrology, pendulum, among other techniques.
Apart from these acquired methods, psychic readers rely on their intuitive, for instance, clairaudience or clairvoyance.
Trust Your Intuition
Every person, even the unskilled, has intuition. While some people tend to ignore it their whole life, some are accustomed to listening to it. Whichever your case is, you have an intuition, and by listening to it, it can help you know if a psychic is legitimate or not.
Consider How They Communicate to You
Physics can sometimes trick you. Fortunately, there are some steps you can take to prevent that from happening.
For instance, you can select an anonymous chat option to prevent the psychic from knowing a thing about you. Since they have no idea about how you speak, act, or your physical appearance, they'll have to depend on their psychic ability and intuition to help you.
You can also know whether your psychic's intuitive abilities are real by using the chat transcripts. This way, you can go back later and check what you said as well as what they said and reassess it.
A psychic who is not real will rarely respond to the chat option due to the obvious anonymity it offers clients and the saved chat transcripts.