The first time I heard of papaya tea, I was surprised. Until now, I had not known one could make tea from papaya leaves. My next step was to search the internet to find out how it benefits health. I will tell you how to make papaya leaf tea, what its benefits are, and where to get the best papaya tea leaves.
Health Benefits of Papaya Tea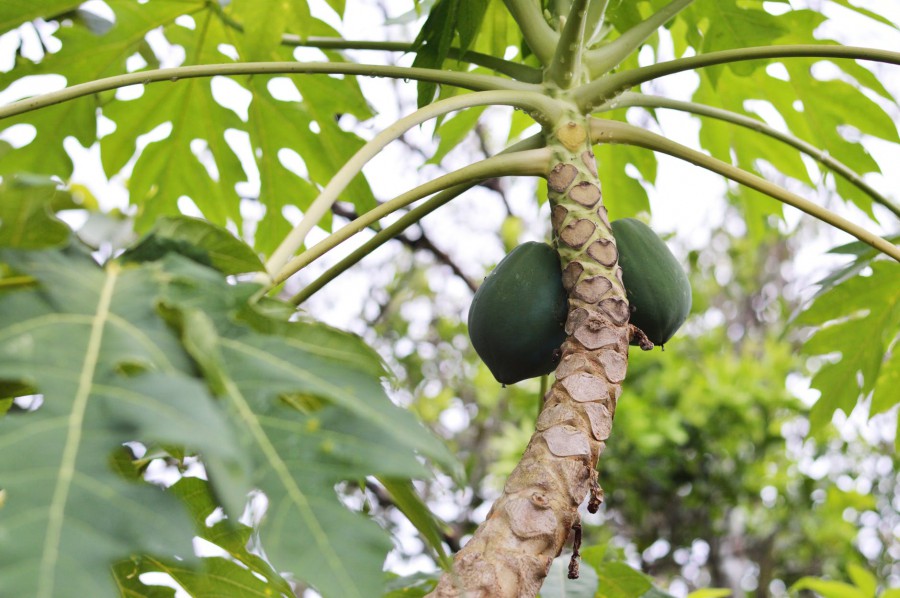 As papaya has millions of health benefits, let's look at what these are in detail:
Improves digestion
The most important health benefit of papaya tea is that it improves digestion. Papaya leaves contain papain and chymopapain, two enzymes that help your body break down food—further, the enzymes help in the digestion of proteins, fats, carbohydrates, and gluten. After consuming a healthy meal, consuming papaya leaves tea will help boost digestion.
Boosts appetite
By soothing and calming the stomach and speeding up the metabolism, papaya leaf tea increases appetite. Drink a cup of papaya leaf tea before a meal, and you'll increase your appetite by speeding up digestion and boosting your metabolism.
Boosts Immune system
The leaves of papaya are bitter, but they are incredibly nutritious. If you want proper health, then you must endure bitterness. The healthiest things don't always taste good. Papaya leaves provide loads of nutrients that boost the immune system, thereby protecting the body from foreign substances such as infections, bacteria, and diseases.
Provides healthy skin
The leaves of the papaya fruit contain amino acids that are essential for maintaining young and healthy skin. If you drink this tea daily, your skin will stay tight and wrinkles won't appear. The elasticity of the skin is boosted, so the skin stays taut for a long time.
Promotes hair growth
When we say it encourages hair growth, we are by no means saying that it is a magical potion for baldness issues. What we mean is it prevents hair loss, thereby helping you to maintain healthy-looking hair. It makes your hair silky, smooth, and shiny from root to tip.
Increases blood platelets
It is believed that papaya leaves increase the body's platelet count. Whenever there is an open wound, platelets cause the blood to clot. Drinking papaya tea regularly can increase your platelet count and facilitate all of these processes.
Cancer
Papaya leaves might be useful in fighting cancer, according to studies. Papaya leaves are believed to stimulate the immune system to fight cancer. The leaves have no toxic effects and are therefore safe for human consumption, making them an excellent natural cancer treatment.
Ulcer
Antioxidants are abundant in papaya leaves. It is rich in glutathione, which helps prevent free radical damage in the body and, as a result, is effective for treating gastric ulcers.
How to make Papaya Leaf Tea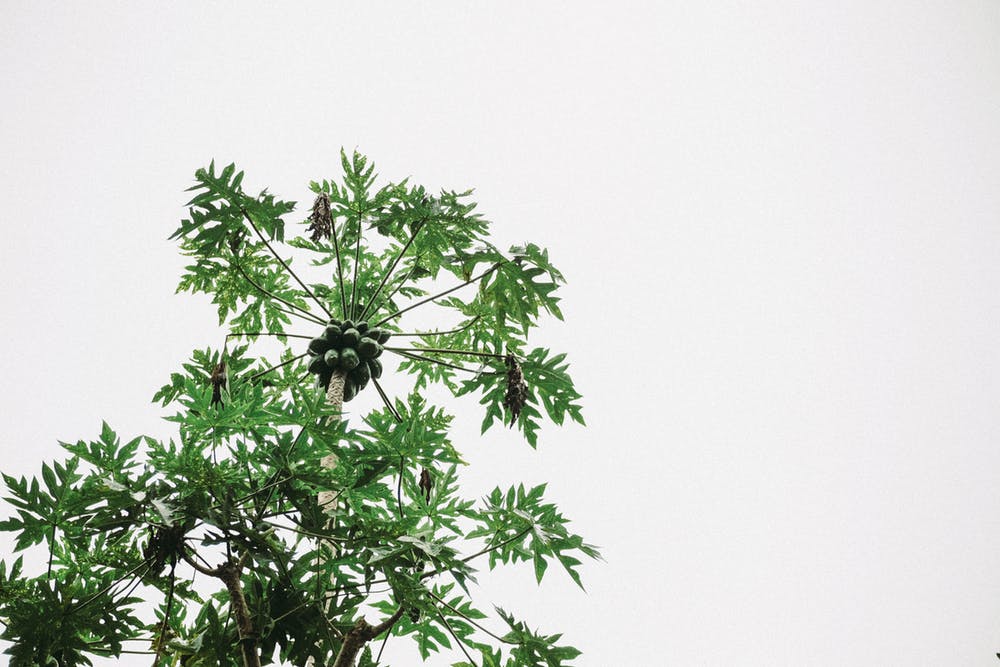 You can either use fresh leaves or dried leaves to make papaya leaves tea. To reap the most benefits, it is recommended to use organic leaves.
If you are using fresh leaves, you can mash them in a blender, strain the juice, and drink it straight away.
If you are using dried leaves, take two tablespoons of papaya leaves in a pot and fill the pot with water. Bring the mixture to a boil and reduce it by half. Once that is done, strain the tea, allow it to cool, and then enjoy.
You can add peppermint tea or chamomile tea to make it less bitter if you like. You should not combine the teabags while boiling the leaves, but you could add them after you strain the tea. After your body gets used to the taste, you will definitely feel better.
Five Best Papaya Tea Leaves
The fresher the leaves, the better. Over time, however, it might become difficult depending on where you live. You always have the option of shopping online, so let's take a look at some of the best products you can find online.
Buddha Organic Papaya Leaf Tea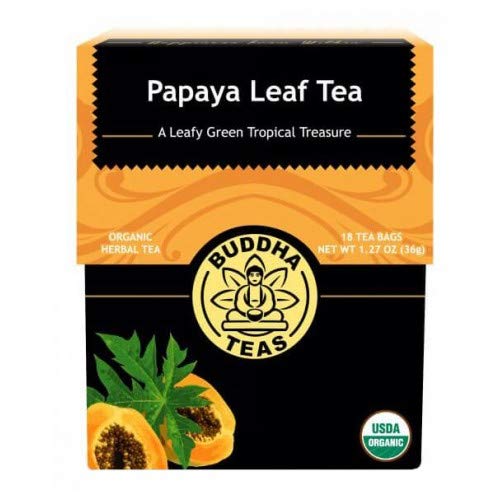 Check Price on Amazon
It is 100% organic tea leaves that are dried and crushed before packaging. The tea leaves that you are purchasing are certified so that you won't experience any side effects. In addition to being rich in antioxidants, vitamins, and minerals, it does not contain any preservatives or sweeteners. Enjoy this tea without any doubts in your mind.
Herbal Papaya Tea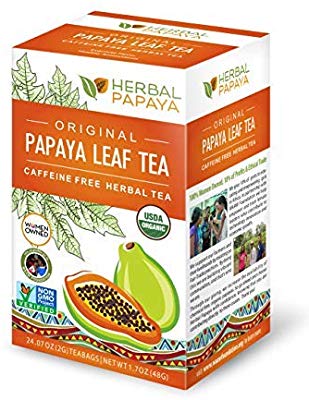 Another 100% organic and caffeine-free dried papaya leaf product. The company claims to deliver the best tea leaves and to maintain high standards of quality. Tea leaves are of high quality and sustainably sourced. They are USDA-certified, which is reason enough to trust them. As with any tea, prepare it the way you normally would, and you'll get maximum satisfaction.
Starwest Botanicals Organic Papaya Leaf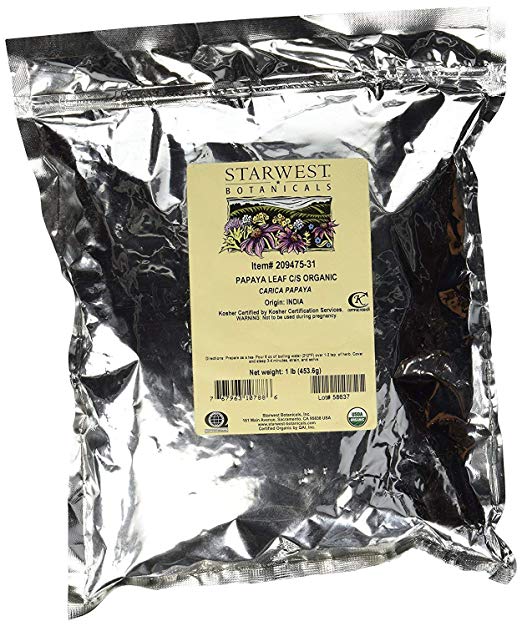 They are certified organic by the USDA, and they are caffeine-free. The leaves are high-quality and highly aromatic, and the quantity is enormous. This is best for increasing blood count and maintaining health in general. Many buyers have reported a significant increase in their platelet count after using it. Starwest Botanicals provides the best quality tea with a natural aromatic taste of organic papaya leaves. Because there are no preservatives added, they are safe to drink.
Bio Nutrition Papaya Tree Leaves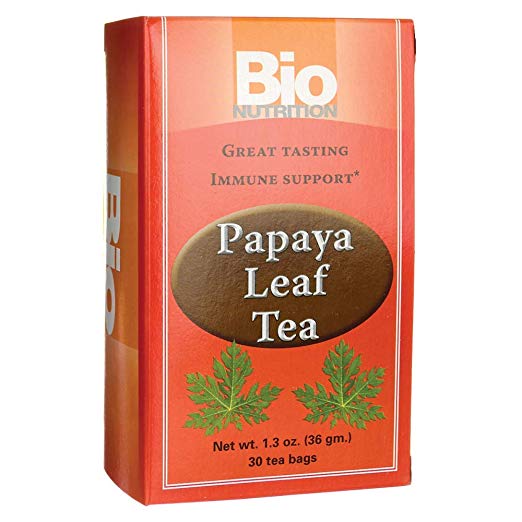 Before packaging, they are freshly and organically dried and crushed. The company claims to maintain high standards and produce the best quality tea from these leaves. It comes in tea bags, so it is easy to use. There is no need to measure the proportion every time, and it is simple to prepare. Each time you make this tea, you'll be able to taste the natural taste of papaya leaves.
Celebration Herbals Papaya Leaf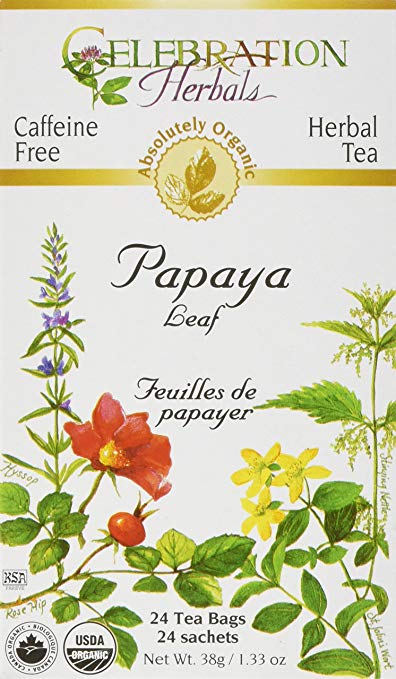 These are organic papaya leaves teabags. They improve blood circulation and the immune system. In contrast to other tea leaves, these are flavorful, and they aid digestion in a big way. Caffeine-free, it is a perfect health drink. As it comes in a Ziploc bag, it is easy to store.
Side Effects of Consuming Papaya Tea
Despite being healthy, papaya tea does have some side effects.
During pregnancy, it can lead to miscarriage, so pregnant women shouldn't consume it. It contains latex, which can be potentially dangerous for the mother and the unborn child during pregnancy.
In large quantities, papain found in these leaves may cause an upset stomach. Too much papaya tea in a day can cause digestive problems. However, fermented papaya leaves can lower blood sugar.
Papaya leaves may cause specific allergies, which is something to be aware of. As it contains vitamin C, it can cause respiratory problems and kidney stones. Vitamin C at high doses can cause certain problems.
Because papaya leaves contain ingredients that aren't compatible with infants' bodies, they may not be safe for infant consumption.
Final thoughts
Even though papaya leaves are beneficial, there are side effects associated with it. If you have any concerns about drinking papaya tea, consult your doctor. Because it is responsible for treating many medical conditions, you can also use it for various purposes. Make sure you understand your body conditions before drinking this tea.