Biotin, popularly known as vitamin H or vitamin B7 falls into the category of B complex vitamin. This is not only required for your proper body functioning but also for your skin as well. You will end up having brittle nails and hair if you lack biotin. That is why biotin is recommended to almost everyone. Since it is usually found in meats, it has become challenging for vegans to satiate their biotin needs. So here we are today to list you biotin rich food for vegans.
Biotin is going to save you from falling hair and brittle nails. Many beauty experts and nutritionists even believe that the correct dose of biotin can restructure your hair.
Now, biotin deficiency is quite uncommon. Biotin is found in normally most of the food items like egg, salmon, meat. But for vegan people getting proper sources of biotin becomes a bit more difficult. According to some studies, there is no proper recommendation of how much biotin should be consumed on a daily basis but adequate intake for adults and pregnant women is 30 mcg daily. Breastfeeding women might require up to 35 mcg.
Now, let's have a look at some of the biotin rich food for vegans:
Biotin Rich Food for Vegans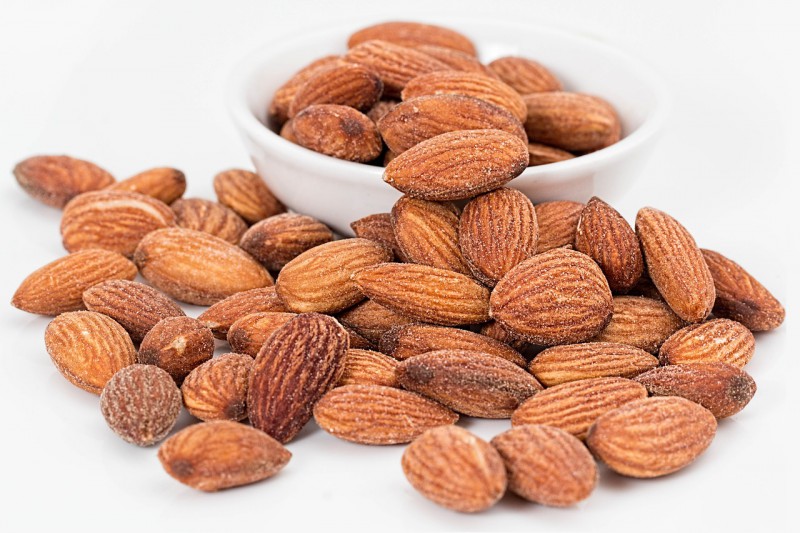 Almonds – Almonds are an excellent source of protein and biotin. Almonds can be consumed in different forms. You can either consume it directly or with your salads and even as almond supplements like almond butter.
Biotin – 14.7 mcg
Banana – Banana is considered to be powerhouse food. What you need to do here is to keep a check of at least 1 banana every day. This will keep your biotin content adequate in your body. Either you can eat it raw or combine it with other cereals and vegetables.
Biotin – 3 mcg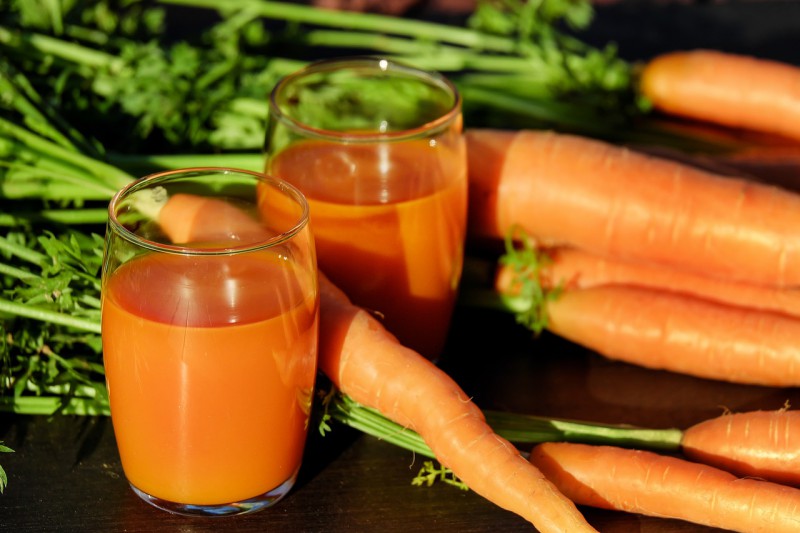 Carrots – Yes, they are an excellent source of biotin. But other than that they are quite good for dry skin as well. the beta carotene content in carrot takes care of your wrinkles and also keeps your hair in the best shape. Carrot is also known to improve blood circulation which adds radiance to your skin.
Biotin – 6.1 mcg
Tomatoes – Another reason to consume tomatoes. This bright vegetable is a good powerhouse of biotin. You can either eat it by cutting it in slices or can consume it by with other vegetables. Or even people are recommended to consume tomato puree to increase their biotin intake.
Biotin – 7.2 mcg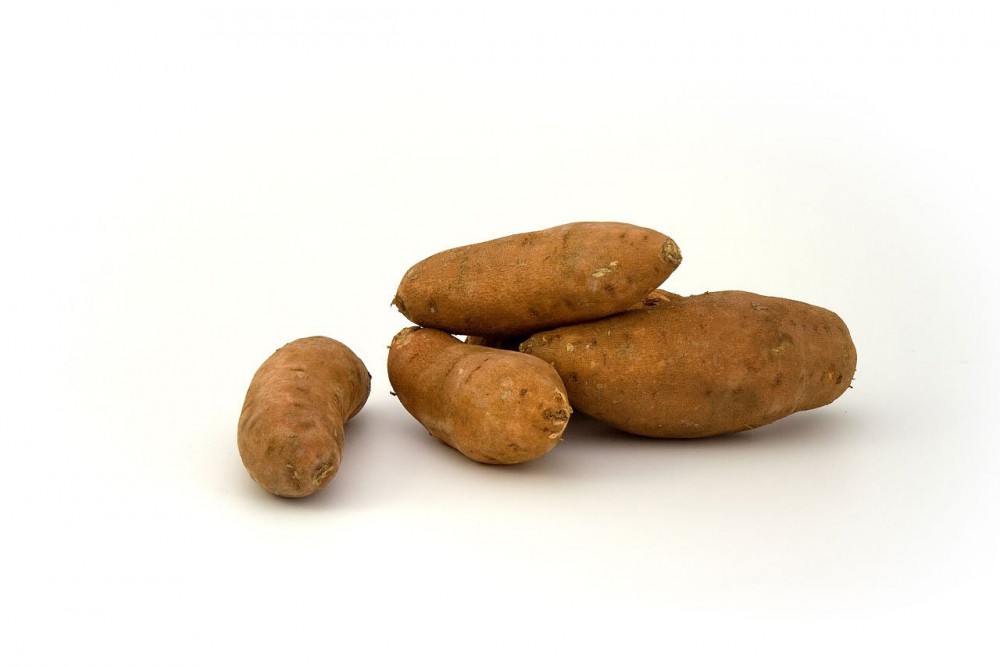 Sweet Potato – This rooted vegetable is best known for its benefits for skin, hair, and nails. It is a potent source of biotin but other than that it also has skin-friendly vitamin and minerals like vitamin C, copper, and dietary fiber.
Biotin – 8.6 mcg
Oats – Oats are an excellent breakfast food. Oats are recommended to be an energy booster. But very few of us only know that oats are good for your hair and nails as well. They also contain biotin in huge quantity. And the correct quantity of biotin will take care of both of your hair and nails.
Biotin – 7.8 mcg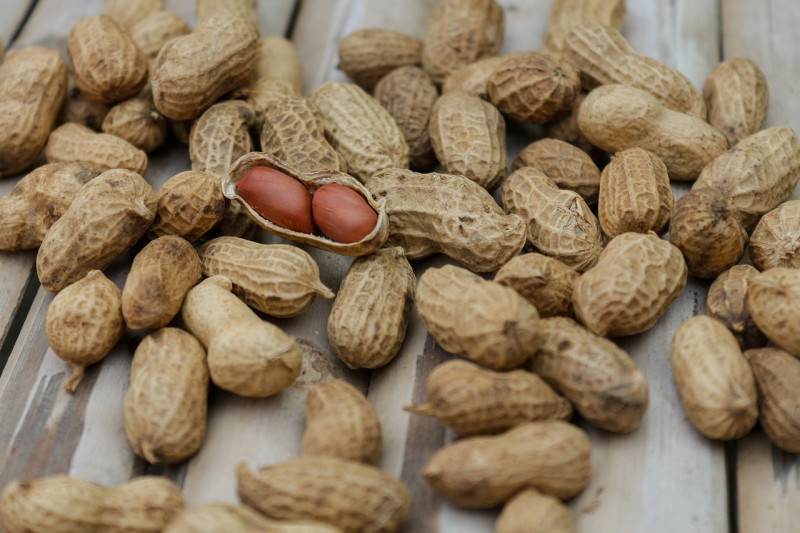 Peanuts – Peanuts are extremely healthy. They are a wonderful source of biotin as well. only a handful of peanuts contain as much as 26 mcg of vitamin. And a similar quantity of biotin contains 14.7 mcg of biotin. Peanuts are also one of the most versatile foods and thus it can be consumed in different forms as well.
Biotin – 14.7 mcg
Onion – Do you know that your one of the most commonly available vegetable is rich in biotin content. Onion is used to adding texture and flavor to the vegetable and dishes. It is believed that the raw form of onion contains the highest level of biotin. Cooking reduces the efficiency of this product as far as biotin is concerned.
Biotin – 8 mcg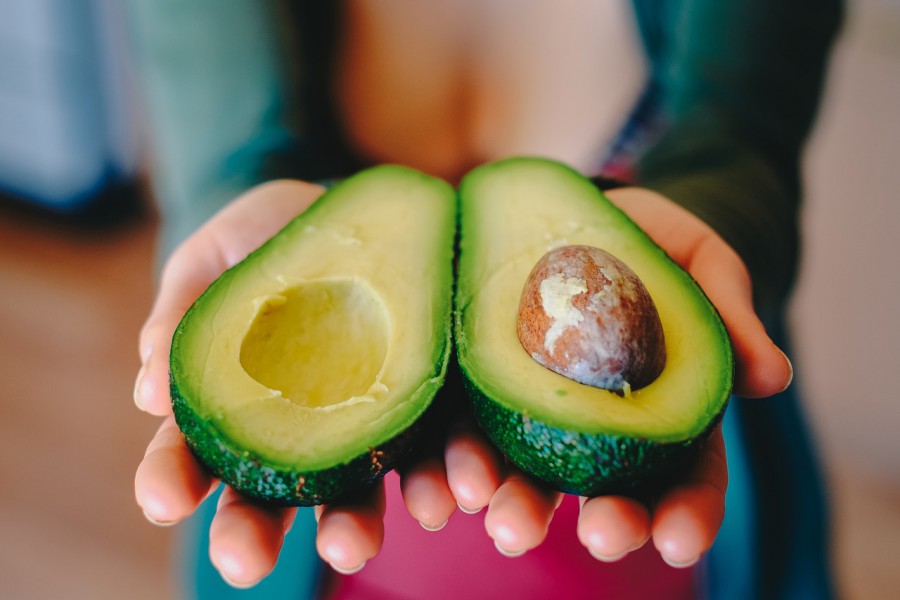 Avocados – Avocados are extremely nutritious and they are an excellent source of potassium as well. They are full of essential fatty acids which are quite good for your heart. Avocados are very good food for vegans and consuming avocados on a regular basis leads to proper digestion as well.
Biotin – 2 – 6 mcg
Cauliflower – Cauliflower is another very good source of biotin. But this is a water-soluble vitamin and thus the correct use of this cauliflower as a biotin source can be obtained only when you eat it in raw form. Because the cooked version of cauliflower does not have much of biotin content.
Biotin – 4 mcg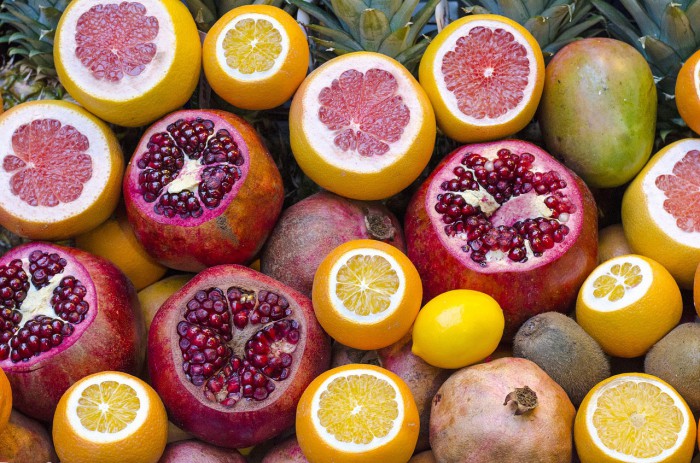 Grapefruit – Grapefruit is a tropical citrus fruit which is loaded with nutrients and vitamins. Grapefruits have higher antioxidants, nutrients, and fiber. They can be promoted as a weight-loss fruit and is known to reduce heart diseases as well. they are also an excellent source of biotin content at the same time.
Biotin – 1.3 mcg
Strawberries – Strawberries are rich in biotin content which is helpful for skin and nails. They also have vitamin K which is required for your bone health at the same time.
Biotin – 1.6 mcg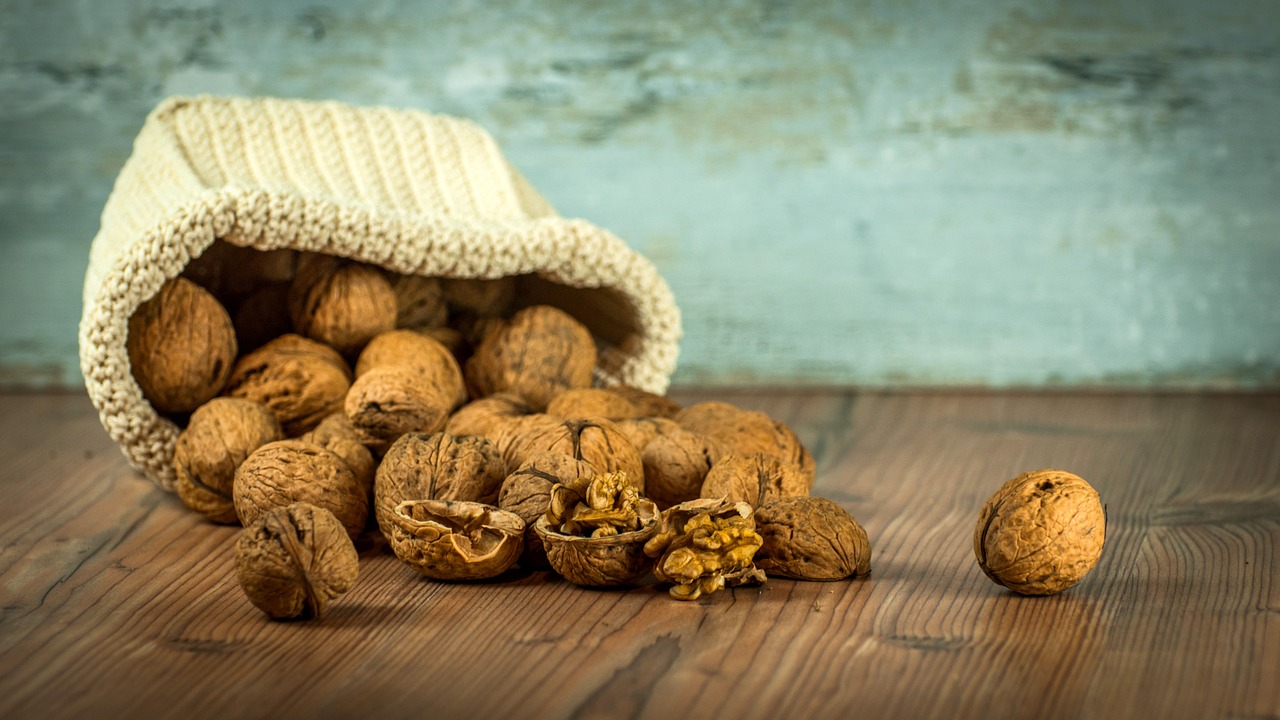 Walnuts – Walnuts are another very good source of biotin. Walnuts can be rightly categorized as the essential fats in your body. The essential oil content help to keep your skin moisturized and also adds radiance on the skin.
Biotin – 5.7 mcg
Watermelon – Watermelon has an extremely high source of water. This is very much important to keep your nails and skin in good shape. Watermelon also is rich in vitamin B7 and thus in summers you will see your nails and skin are in the best shape.
Biotin – 1.5 mcg
Mushrooms – Mushrooms are very good in terms of biotin. Actually, the biotin content in mushroom only prevents the parasite growth and predators on the organism. Mushrooms are best used when consumed in raw form. Just cut thin slices of mushroom and then eat it with salads or cereals. Cooking the mushroom will reduce its effectiveness.
Biotin – Differs in every mushroom breed.
So, that was all about the major food sources of biotin content by the vegans. We hope you make the most of these biotin-rich foods for the vegan community.