Are you passionate about traveling? However, you are stuck with strict homework deadlines. Well, it is a major problem that modern age students have to face. Many students are unable to travel a lot because they are unable to manage their studies while traveling.
What if you could get college paper writing help and know a few tricks to study effectively while traveling? Yes, you can make things work when traveling to a different place. It makes you learn more and better. All you need is to schedule yourself in a way that will cover all the aspects.
Here you can learn how to study better while traveling.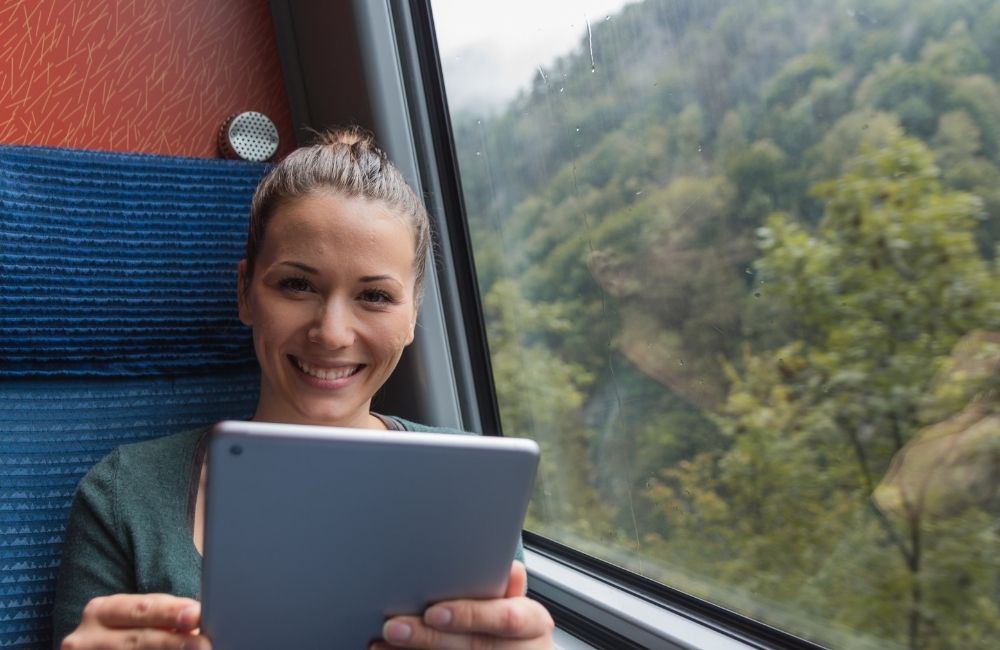 #1 Make a checklist
Preparing a checklist or a goal list is essential. Before you start traveling, you need to have your goal set in writing. Making a plan always helps you in getting the right outcomes. It will never put you in a situation where things can get hard for you.
It is better to analyze what you have to achieve at what time and then plan your trip accordingly. Even if you are not going on a specific trip and it is just a long hour of travel from your home to university or back, you can still study on your journey.
#2 Keep the burden less for a day
While traveling you might not get the ideal conditions. Sometimes the sitting position is not comfortable, there is too much noise, motion sickness, you might feel sleepy or have other problems. Therefore, your goals and checklist should be according to all these things.
Keep the burden less and try to get things managed well. Not only the traveling time but on your trip, you should keep things light. Finish the difficult part of the study earlier or leave it for later. You can carry the small portions of your literature notes with you to study during the trip. It helps you in completing a few chapters easily and uses your time better.
#3 Plan your trip in relevance to what you are studying
Smart travelers always think in multi-dimensions. If you are a history student and want to travel then you should opt for the places that can satisfy your study and passion at the same time. Reading about the same place and visiting the historical location can double up the fun.
You will get out of the boring library and learn more about the place in its actual existence. It seems like the best opportunity for improved learning. All you need is to think about the possible destinations that you can have for fun reading and learning traveling.
Even if it is not planned, you can still find a way by visiting the libraries, museums, and all places relevant to your study. It helps you to get close to more literature around the world and you will open up more horizons of exploration for yourself in the longer run. If you want to know how to write an argumentative essay, you might as well want to look around the library for some inspiration.
#4 Do not make the hectic visits
Plan your travel wisely and do not try to cover everything at once. Keeping it simple and comfortable is what makes you do some studies. Remember, you cannot read all the time. Therefore, there have to be some items you enjoy.
Planning the time and specifying the things can help you to get better with the results for sure. Stressing one point all the time will make you lose interest in everything around you.
#5 Be specific with time management
Time management during your travel and study is important. You need to specify yourself with a bit of time like 10% of your active time for studying during traveling. It is enough and appropriate time to make things work at times.
The one-hour or 1.5-hour time is the only time when you are focused on studying during travel. Otherwise, you will be killing your nerves and that will benefit you with nothing. Use free video recording software to record online classes and return to them later if you study remotely. On the other hand, do not miss out on your traveling plans. You have to start the day at the right time so you will end it well and not miss out on anything.
#6 Write a journal of your trip
Being connected to your learning process and keeping a record of what you have learned on a trip is essential. Without recording it in a journal, you will never be able to recall it. Reading on your trip is not only about holding a book in hand. However, you can collect the facts and information on your trip.
It is a good idea to transcribe the details in your journal. Writing for about 30 minutes at the end of the day about the things you have learned or explored at a place is helpful. It will make a directory for you, and later you can plan a travel journal as well.
Bottom line
By following these tips, you can effectively study while traveling and not let your trip interfere with your studies. Just be sure to give yourself enough time to get adjusted to the new environment and take some time to relax and enjoy your trip as well!