The Indian singer and model Shehnaaz Kaur Gill has recently become one of India's most famous people after taking part in the 13th season of the controversial reality show Bigg Boss. With her cuteness and sense of humor, she has a way of winning hearts outside the Big Boss house and a bit of attention inside it.
In a very short time, she has managed to build up a loyal following for herself. Now, not only the Punjabi industry, but the whole nation knows about her. Moreover, the audience has shown her absolute love.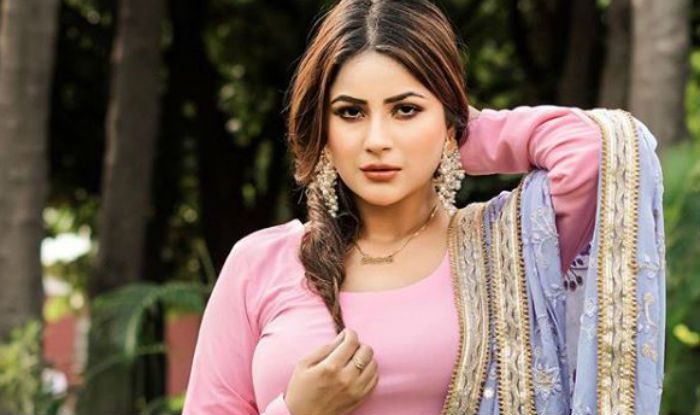 Shehnaaz Gill was locked inside the Bigg Boss House. Salman Khan, who is fond of her and calls her Punjab ki Katrina Kaif, is her favorite. He believes that she fits into the family of big Boss as a complete entertainer.
She has acted in a few Punjabi films like Kala Shah Kala and Daaka. In season 13, she finished third runner-up. If you are interested in learning more about Shehnaaz Kaur Gill, aka Punjab ki Katrina Kaif, here's everything you need to know about her.
Early Life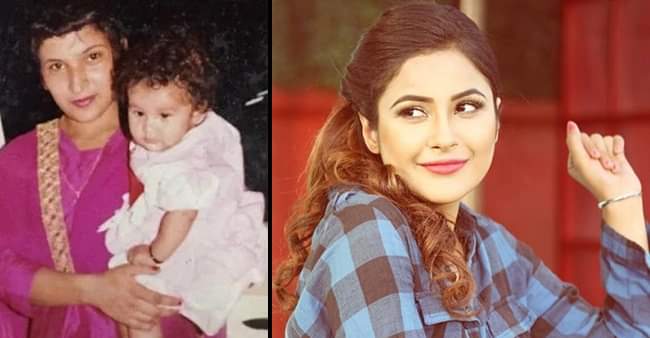 Shehnaaz Kaur Gill was born on 27 January 1993. Parminder Kaur Gill and Santokh Singh Sukh are her parents. She was born in the Beas District of Amritsar. Shehbaaz Singh Badesha is her brother. Her mother is extremely close to her. The person she trusts the most after her mother is her brother.
She completed her education at Dalhousie Hilltop School, Dalhousie. In her third year of college, she quit her studies and went into the entertainment industry. Her higher education was completed at Lovely Professional University, where she graduated with a Bachelor of Commerce degree. During her college days, Shehnaaz was an average student. During lectures, she used to skip class and hang out with her friends. As a child, she was more interested in singing and dancing than in academics.
Cars have always been Gill's passion since she was a child. She is a fitness freak who loves to stay fit and healthy. She has stated in an interview that if it wasn't for her mother's motivation for her interests, she wouldn't have accomplished so much in life.
Personal Life
Shehnaaz is also known as Sana or Shehnaaz Kaur Gill. She is not married, and there is no evidence that she has a boyfriend or ever did. Shehnaz has Indian black hair and dark brown eyes. During her free time, she likes to go to the gym, sing, and dance. Pink, yellow, and red are her favorite colors. She enjoys playing volleyball.
Her favorite actors are Neeru Bajwa, Kimi Verma, Amrinder Gill, and Gippy Grewal. She likes the movie Mel Karade Rabba. Babbu Maan and Amrinder Gill are her favorite singers. She listens to the song Jatt life Thug life by Varinder Brar most. Since jeans and tops are comfortable for her, she wears them quite often. Apart from that, she loves ethnic suits. She collects sunglasses and bracelets.
Professional Life and Career
Shehnaaz is 27 years old, and she entered the Punjabi film industry in 2015, when she was just twenty years old. Her first appearance was in Gurvinder Brar's song Shiv Di Kitaab. She made her Punjabi film debut in films like Kala Shah Kala as "Taaro" and in the movie Daaka. Gill shot to fame with the songs Yeah Baby by Garry Sandhu, Majhe Di Jatti with Kanwar Chahal, and Yaari by Guri.
Following her participation in the 13th season of Big Boss, which aired on Colors TV, #sidnaaz became a trend on Twitter and social media, with #sidnaaz becoming a hot topic on Twitter and Instagram.
Shehnaaz and her funny antics made her an "entertainer." In the house, she survived for 140 days. In the end, she finished third, making her the second runner-up in the race. She worked on Colors TV's reality show, "Mujhse Shaadi Karoge," which means "Will you marry me?". It was an Indian dating reality TV series that premiered on Colors TV on 17 February 2020. She is challenged to find a life partner for herself among the contestants.
Shehnaaz's Controversy with Himanshi Khurana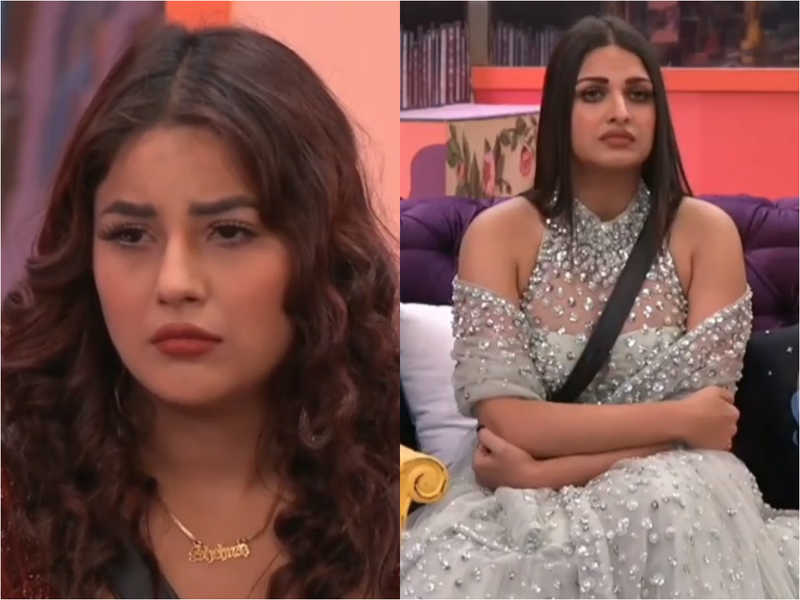 Himanshi Khurana is also an Indian model and actress in the Punjabi industry. She has appeared in Sadda Haq, a Punjabi movie. In 2019, she entered as a wild card entry in the reality show Bigg Boss 13 and was one of Shehnaaz's housemates.
Initially, Shehnaaz tried to welcome Himanshi, who ignored her. Their behavior dates back to their controversy. One of Himanshi's songs, "I like it," was released in January 2019. A person in the same industry, Shehnaaz, didn't like the song. She publicly mocked the song. She used social media to express her dislike of the song. Himanshi didn't take it well. Then, both of them were seen hurling insults at one another in a series of videos posted on social media. Shehnaaz had then commented on Himanshi's looks and body-shamed her by calling her overweight. She also said that Shehnaaz didn't spare Himanshi's parents either.
While they shared an ugly relationship in the world outside, after coming into the house, Himanshi demanded a public apology from Shehnaaz, looking into the camera. She has also said that she would forgive Shehnaaz only if she apologizes to her parents on national television.
Relationship with Sidharth Shukla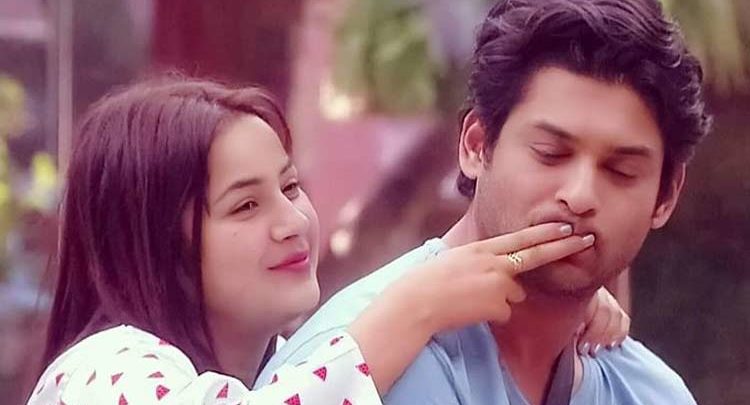 The pair (Shehnaaz Gill and Sidharth Shukla) has drawn the most attention in Bigg Boss 13. Sidharth Shukla and her are pretty close to each other. In the show, Shehnaz has repeatedly expressed her love for Sidharth, but he has always treated her as a friend.
Shehnaaz told an interviewer recently that she has a good bond with Sidharth. Apparently, she loves him and wants to be in a relationship with him. According to her, this was a one-sided love. Shehnaz admits that she cannot seek attention, but can express her love, so she does.
In the future, she wants to maintain the same bond with Sidharth. Also, Sidharth has commented that he liked Shehnaaz because of the way she was, and maybe that is why he became attached to her. There was more to their bond than just a show. He is always there for her without fail, and he is only a phone call away.
Songs, Shows, Movies – Shehnaaz Kaur Gill
Movies
Shehnaaz has appeared in three movies in total.
Sat Shri Akaal England – This movie was released in the year 2017, and she played the role of Sonia Khanna.
Kala Shah Kala – This movie was released in the year 2019, and she has played the role of Taaro.
Daaka – This movie was also released in the year 2019, and she has played the role of Pushpa.
Shows
She has been a part of two shows in 2019 and 2020, which Colors TV broadcasts. They are:
Big Boss – Season 13 (2019 – 2020)
Mujhse Shaadi Karoge? (2020)
Songs
There are a lot of songs Shahnaaz has been a part of. Her discography includes "Veham" (2019), "Range" (2019), "Ronda Ali Peti" (2019), and "Sidewalk" (2020).
Other music videos include:
| | |
| --- | --- |
| Year | Song |
| 2015 | "Shiv Di Kitaab" |
| 2016 | "Majhe di jatti" |
| 2016 | "Pindaan Diyaan Kudiyaan" |
| 2017 | "Yaari" |
| 2017 | "Pyaar" |
| 2017 | "Sohneya" |
| 2017 | "Pyar" |
| 2017 | "Sharabi Pind" |
| 2017 | "Lakh Laahnta" |
| 2018 | "Change" |
| 2018 | "Facebook Wali" |
| 2018 | "Yeah Baby" |
| 2018 | "Chitta" |
| 2018 | "Saadh Jatt" |
| 2018 | "Matching" |
| 2019 | "Viah" |
| 2019 | "Alone" |
| 2019 | "Akshay Kumar" |
| 2019 | "California" |
| 2019 | "Old School Jatti" |
| 2019 | "Head Tail" |
Some Fun Facts about Shehnaz Gill
Goa and Shillong are her favorite places to revisit.
Her favorite food is the Rumali Roti with Dal and Shahi Paneer.
Her dream destination of all time is California.
She enjoys dancing, traveling, and singing.
Shehnaaz is called Katrina Kaif of the Punjabi industry.
As a child, she always wanted to become an actress, and she took part in every school function.
Her favorites actors are Amrinder Gill, Salman Khan, and Gippy Grewal.
Her favorite actresses are Neeru Bajwa and Kimi Verma.
Her favorite song is Varinder Brar's Jatt Life Thug Life.
Pink, red, and yellow are her favorite colors.
The actress loves expensive cars and often poses in front of them.
Her Instagram account @shehnaazgill has earned more than 3.9 million followers.
She follows only 8 people out of them: her favorites Sidharth Shukla, Gautam Gulati, Salman
Khan, Kartik Aryan, Mahhi Vij, and others.
She is an Aquarius.
Shehnaaz cherishes her relationship with her mother and loves her to pieces.
During lectures, she used to skip college and sit in a café.
Virat Kohli and MS Dhoni are her favorite sportspersons.
Shehnaaz loves to eat, but she dislikes cooking.
She checks Snapchat and sends snaps as soon as she wakes up in the morning.
Shehnaaz felt like a celebrity after her first song was released.
Shehnaaz Kaur Gill has earned a name and identity for herself as a young woman. It can be very challenging to be good, do good, and be well-known at the same time. Although she has faced many controversies and been in difficult situations, she has proven to be a strong and focused woman by not giving up. Though she was the second runner-up in the famous reality show, she is right now the talk of the town and the winner of so many hearts in real life.