With several digital marketing activities, it is easy to be involved in chasing after the wrong target market.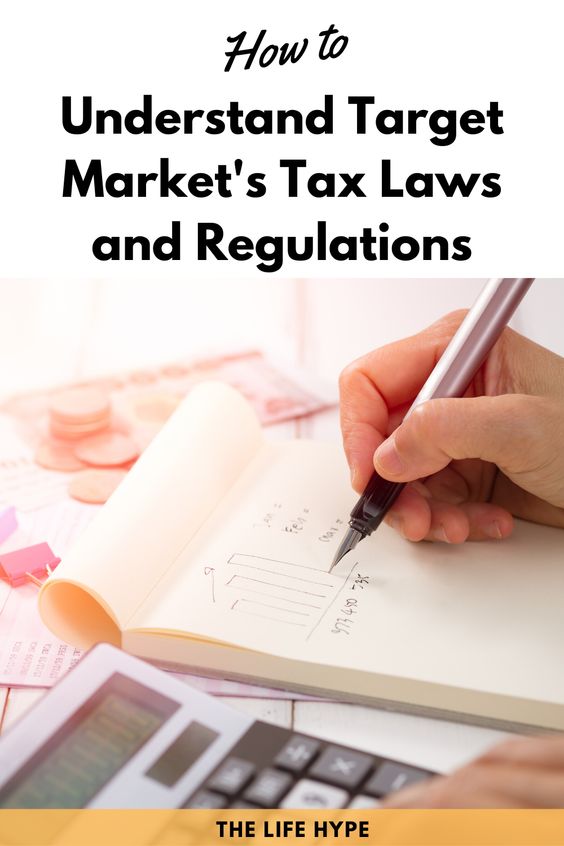 Many of us tend to oversimplify things and follow general ideas. However, most of us think bigger is better when it comes to reaching your audience, whether it will help achieve the desired results.
So it is essential to understand your target market's tax laws and regulations.
What is a target market?
Here's the definition of target market according to Wikipedia:

The target market is the customers whom a company wants its products to be reached. It involves breaking down the entire market into several small segments. For each of the segments, the company formulates different marketing strategies that are planned accordingly.
Creating the target marketing helps in conceptualizing products, understanding the customers' tastes, preferences, and needs, and a detailed study of the company's target audience. 
Target Market's Tax Laws and Regulations
After evaluating the target market and planning your marketing strategies, the company must research the restrictions and regulations that might affect it.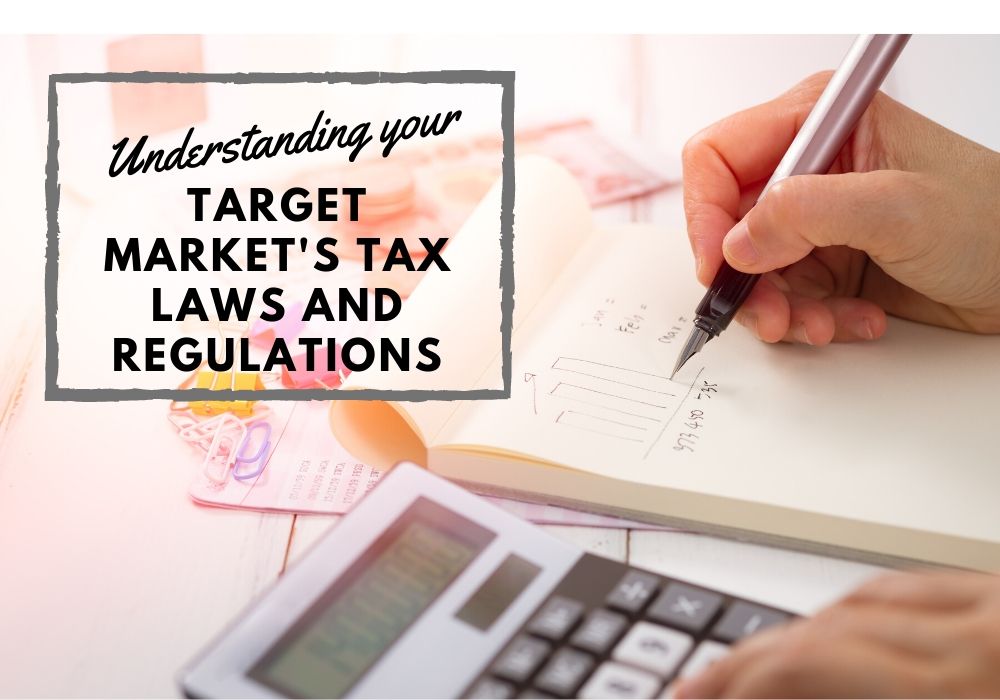 Understanding these issues before selling to the market will help in planning the business. Here are some of the obstacles that every business in the present world needs to face. 
State Taxes
Every state and country has different expectations and hence follows a different standard of taxes. The company needs to conduct in-depth research on understanding the target market. Besides, there are other issues, such as the products you are selling and from the place. 
Payment Gateways
Several payment gateways are available for all types of businesses. However, some of the portals have restrictions on specific products and services. It is better to ask for limitations around specific products and services and if they are hosted or not, include anti-fraud features, or require transaction fees, termination fees, or any other type of fees. 
Trademarks, Patents, and Copyrights
Most of the businesses have misconceptions about their actual meaning. Therefore, they must have a sound knowledge of the terms. Trademark is the design, phrase, or symbol that distinguishes the sources of goods from one another. The patent refers to the limited duration of the property rights related to an invention. Copyright protects the works of authorship, such as writing, music, and other work of art. The company needs to apply any one of these depending on the products sold by them. 
Shipping Restrictions
Some providers do not allow shipping items like aerosols, airbags, fruits and vegetables, and other such perishable items. Some providers allow shipping, but the company needs to consider some extra fees and paperwork. Have a sound knowledge of these facts before choosing. 
Business Insurance
Businesses need to choose insurance from the choices provided. These include general liability, home-based insurance, product liability, professional liability, and commercial liability. Ask the experts about the different types before applying.
Licenses and Permits
The license for selling depends on the products. It again varies according to the country of location and country where it is being sold. Therefore, it is essential to contact your local licensing department. 
PCI Compliance
It is a necessary protection for online sellers. Online businesses are the prime targets for data theft. Being a PCI compliant, the company cannot store data via paper or recording. 
It is not easy for every company, especially start-up companies, to be aware of your target market's tax laws and regulations. It is best to consult professionals and experts in this regard.
Related Posts