Ladies, let's face it, life can be a rollercoaster ride filled with endless responsibilities, societal pressures, and never-ending to-do lists.
With all this chaos, it's easy to forget the most important person in your life — yourself! That's where self-care steps in to save the day.
So, grab your cup of tea, cozy up in a blanket, and get ready to be inspired by the ultimate collection of women self-care quotes.
Whether you need a reminder to prioritize yourself or a boost of motivation to practice self-love, these woman self-care quotes will be your guiding light in this crazy journey we call womanhood.
Take a deep breath and unlock the power of taking care of ourselves!
The Best Women Self-Care Quotes
1. "An empty lantern provides no light. Self-care is the fuel that allows your light to shine brightly." ― Unknown
2. "Until you value yourself, you won't value your time. Until you value your time, you will not do anything with it."— M. Scott Peck
3. "I have come to believe that caring for myself is not self-indulgent. Caring for myself is an act of survival." — Audre Lorde
4. "Every one of us needs to show how much we care for each other and, in the process, care for ourselves."— Princess Diana
5. "Women need solitude in order to find again the true essence of themselves."― Anne Morrow Lindbergh
6. "As you grow older, you will discover that you have two hands, one for helping yourself, the other for helping others." — Maya Angelou
7. "Nourishing yourself in a way that helps you blossom in the direction you want to go is attainable, and you are worth the effort. " – Deborah Day
8. "Learning to love yourself is like learning to walk—essential, life-changing, and the only way
to stand tall." – Vironika Tugaleva
9. "If you don't love yourself, nobody will. Not only that, you won't be good at loving anyone else. Loving starts with the self."—Wayne Dyer
10. "It's not selfish to love yourself, take care of yourself, and make your happiness a priority. It's necessary." – Mandy Hale
11. "The only person who can pull me down is myself, and I'm not going to let myself pull me down anymore." – C. Joybell C
12. "Within you, there is a stillness and a sanctuary to which you can retreat at any time and be yourself."— Hermann Hesse
13. "It is not the mountain we conquer but ourselves."— Sir Edmund Hillary
14. "Be you, love you. All ways, always." ― Alexandra Elle
15. "Do something nice for yourself today. Find some quiet, sit in stillness, and breathe. Put your problems on pause. You deserve a break." ― Akiroq Brost
16. "It's all about falling in love with yourself and sharing that love with someone who appreciates you, rather than looking for love to compensate for a self-love deficit."— Eartha Kitt
17. "Love yourself enough to set boundaries. Your time and energy are precious. You get to choose how you use it. You teach people how to treat you by deciding what you will and won't accept." – Anna Taylor
18. "Grab a coffee. Journal your intentions. Get to work. Create miracles."— Elyse Santilli
19. "Self-compassion is simply giving the same kindness to ourselves that we would give to others. " – Christopher Germer
20. "Self-care is how you take your power back." – Lalah Delia
21. "To accept ourselves as we are means to value our imperfections as much as our perfections."— Sandra Bierig
22. "Too many people overvalue what they are not and undervalue what they are."— Malcolm S. Forbes
23. "I am my own experiment. I am my own work of art." – Madonna
24. "Never bend your head. Always hold it high. Look the world straight in the face."— Helen Keller
25. "Put yourself at the top of your to-do list every single day, and the rest will fall into place." – Unknown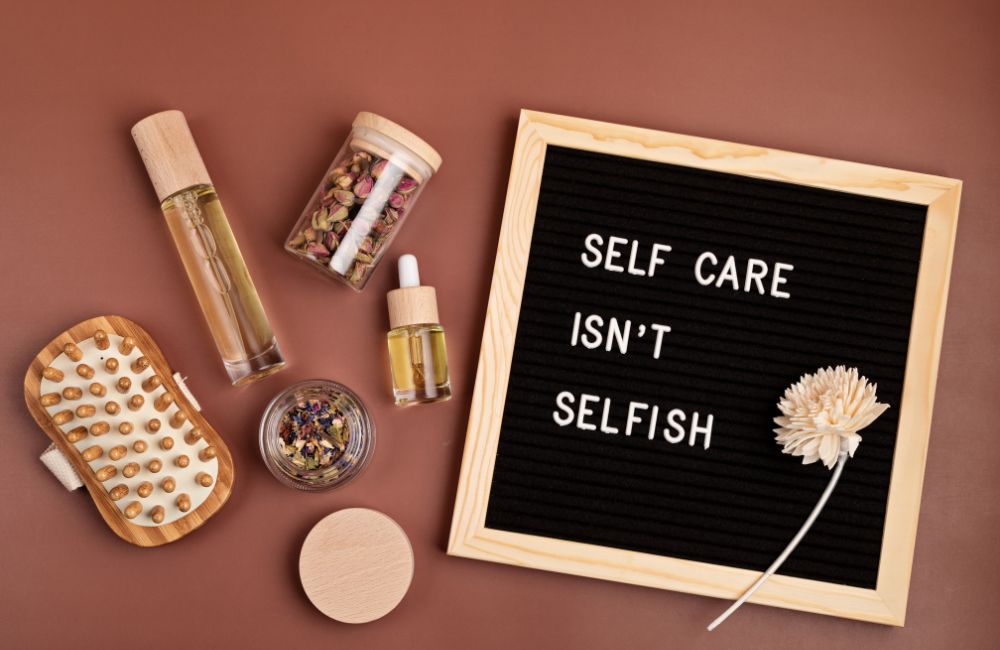 26. "The most beautiful people we have known are those who have known defeat, known suffering, known struggle, known loss, and have found their way out of the depths. These persons have an appreciation, sensitivity, and understanding of life that fills them with compassion, gentleness, and deep, loving concern. Beautiful people do not just happen."— Elizabeth Kubler-Ross
27. "My mother always says people should be able to take care of themselves, even if they're rich and important." ― Frances Hodgson Burnett
28. "Beauty begins the moment you decide to be yourself."— Coco Chanel
29. "Practice self-rescue first before you 'help' someone else" ― Maureen Joyce Connolly
30. "Don't waste your energy trying to change opinions … Do your thing, and don't care if they like it."— Tina Fey
31. "Self-care has become a new priority – the revelation that it's perfectly permissible to listen to your body and do what it needs." ― Frances Ryan
32. "You have to believe in yourself when no one else does—that makes you a winner right there."— Venus Williams
33. "Rest and self-care are so important. When you take time to replenish your spirit, it allows you to serve others from the overflow. You cannot serve from an empty vessel." — Eleanor Brown
34. "You find peace not by rearranging the circumstances of your life, but by realizing who you are at the deepest level."— Eckhart Tolle
35. "The most powerful relationship you will ever have is the relationship with yourself. " – Steve Maraboli
36. "Nothing external to you has any power over you."— Ralph Waldo Emerson
37. "When we give ourselves compassion, we are opening our hearts in a way that can transform our lives." – Kristin Neff
38. "Breathe. Let go. And remind yourself that this very moment is the only one you know you have for sure."— Oprah Winfrey
39. "Self care is not a waste of time. Self-care makes your use of time more sustainable." – Jackie Viramontez
40. "Our bodies are our gardens, to which our wills are gardeners."— William Shakespeare
41. "Be kinder to yourself. And then let your kindness flood the world." ― Pema Chodron
42. "Be who you are and say how you feel, because those who mind don't matter, and those who matter don't mind."— Dr. Seuss
43. "Do something every day that is loving toward your body and allows you to enjoy the sensations of your body." – Golda Poretsky
44. "You are magnificent beyond measure, perfect in your imperfections, and wonderfully made."— Abiola Abrams
45. "You aren't doing "nothing" when you choose to put your well-being first. In fact, this is the key to having everything." ― Brittany Burgunder
46. "Knowing how to be solitary is central to the art of loving. When we can be alone, we can be with others without using them as a means of escape."— Bell Hooks
47. "When you can't find your purpose in a day, make it to look after yourself." ― Dodie Clark
48. "To love oneself is the beginning of a lifelong romance."— Oscar Wilde
49. "Find what makes your heart sing and create your own music." – Mac Anderson
50. "Self-care means giving yourself permission to pause."— Cecilia Tran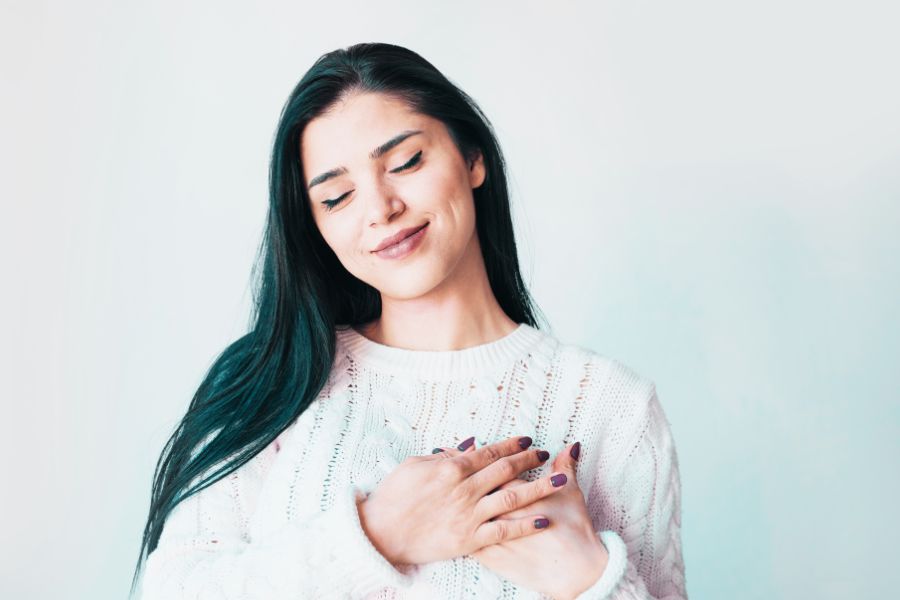 51. "Self-care is taking all the pressures you are facing right now, and deciding to which you will respond, and how." ― Imani Shola
52. "When you recover or discover something that nourishes your soul and brings joy, care enough about yourself to make room for it in your life."— Jean Shinoda Bolen
53. "There is enough time for self-care. There is not enough time to make up for the life you'll miss by not filling yourself up." — Jennifer Williamson
54. "Be patient with yourself. Self-growth is tender; it's holy ground. There's no greater investment."— Stephen Covey
55. "When you recover or discover something that nourishes your soul and brings joy, care enough about yourself to make room for it in your life. " – Jean Shinoda Bolen
56. "Be patient with yourself. Self-growth is tender; it's holy ground. There's no greater investment."— Stephen Covey
57. "When the body forces you to STOP, it's saying, hey buddy, you've gone too far." ― Jacqueline Escolme
58. "The thing that is really hard, and really amazing, is giving up on being perfect and beginning the work of becoming yourself." – Anna Quindlen
59. "Keep good company, read good books, love good things, and cultivate soul and body as faithfully as you can."— Louisa May Alcott
60. "You owe yourself the love that you so freely give others." – Unknown
61. "Self-care doesn't necessarily mean jogging!"— Sandra Oh
62. "Taking care of myself doesn't mean 'me first.' It means 'me, too." ― L.R. Knost
63. "The most important investment you can make is in yourself. Very few people get anything like their potential horsepower translated into the actual horsepower of their output in life. Potential exceeds realization for many people … The best asset is your own self. You can become, to an enormous degree, the person you want to be."— Warren Buffett
64. "Your subconscious mind is paying attention to how you treat yourself." ― Sam Owen
65. "There is a part of Wonder Woman inside me and inside every woman, kind of that secret self that women share. We are all caretakers, giving birth, caring for our children and companions and loved ones."— Lynda Carter
66. "Take the time today to love yourself. You deserve it." ― Avina Celeste
67. "I always give myself Sundays as a spiritual base of renewal—a day when I do absolutely nothing. I sit in my jammies or take a walk, and I allow myself time to BE—capital B-E—with myself." – Oprah Winfrey
68. "My brain and my heart are really important to me. I don't know why I wouldn't seek help to have those things be as healthy as my teeth. I go to the dentist. So why wouldn't I go to a shrink?" – Kerry Washington
69. "You wash your hands when you shake a bunch of hands. You have to wash your energy when you're around people. It's hard to say self-care is washing, although I think it is. So I made music for self-care. That's what it's for."— India Arie
70. "Self-care is never a selfish act—it is simply good stewardship of the only gift I have, the gift I was put on earth to offer to others." – Parker Palmer
71. "Honestly, self-care is not fluffy. It's something we should take seriously."— Kris Carr
72. "I really built myself up, darn it, to be very strong."— Barbara Bush
73. "Those who think they have not time for bodily exercise will sooner or later have to find time for illness." – Edward Stanley
74. "You can't pour from an empty cup. Take care of yourself first." –Unknown
75. "Guard the doors of your temple, do not let anyone pollute it with their mess." ― Patricio Telman Chincocolo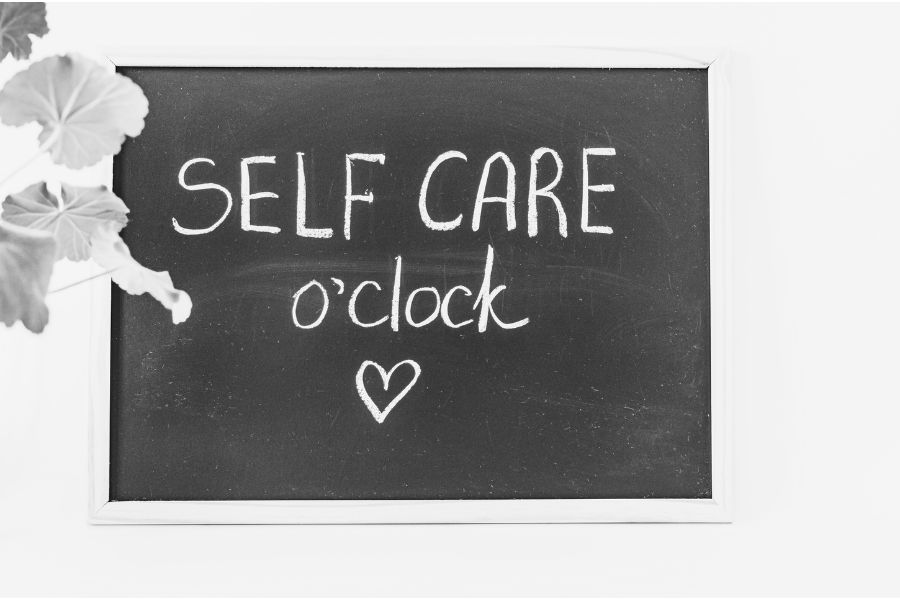 76. "Above all, be the heroine of your life, not the victim."— Nora Ephron
77. "Choosing to be positive and having a grateful attitude is going to determine how you're going to live your life."— Joel Osteen
78. "For us to feel good emotionally, we have to look after ourselves." ― Sam Owen
79. "People who love themselves come across as very loving, generous, and kind; they express their self-confidence through humility, forgiveness, and inclusiveness."— Sanaya Roman
80. "Self-care is non-negotiable. That's the thing that you have to do. And beauty is the thing that can be the benefit of self-care. Beauty is not the point. Beauty is just a cute side-effect from self-care."— Jonathan Van Ness
81. "Talk to yourself like you would to someone you love." – Brené Brown
82. "Lighten up on yourself. No one is perfect. Gently accept your humanness." – Deborah Day
83. "Self-care equals success. You're going to be more successful if you take care of yourself and you're healthy."— Beth Behrs
84. "For me, recovery and self-care are inextricably connected. My recovery from abuse, addiction, and a suicide attempt required dump truck loads of self-care." ― Steve Austin
85. "Every small positive change we make in ourselves repays us in confidence in the future."— Alice Walker
86. "Self-love is the source of all our other loves."— Pierre Corneille
87. "Yesterday I was clever, so I wanted to change the world. Today I am wise, so I am changing myself."— Rumi
88. "Maybe if we love ourselves healthy, we will all heal?"― Nikki Rowe
89. "The love and attention you always thought you wanted from someone else is the love and attention you first need to give to yourself."― Bryant McGillns
90. "The most important thing in life is to stop saying 'I wish' and start saying 'I will.' Consider nothing impossible, then treat possibilities as probabilities."— Charles Dickens
91. "Every morning, look in the mirror and affirm positive words into your life."― Lailah Gifty Akita
92. "You can't take care of anyone else unless you first take care of yourself."― Michael Hyatt
93. "One person's self-care isn't necessarily another's—there is going to be a lot of individuality."— Gail Saltz, M.D.
94. "The most creative act you will ever undertake is the act of creating yourself."— Deepak Chopra
95. "Our soul is like a soft and gentle flower, it needs to be nurtured, cared for, tended to, with sufficient sunlight, fresh air, and freedom to bloom into its most precious and beautiful form. This, my friend, is self-love."― Miya Yamanouchi
96. "It takes a rare person to care the same or more about you than themselves. So, until you find that person, please look after yourself."― Charles F. Glassman
97. "Doing something nice for myself is not selfish."― Christine Morgan
98. "I love you, but I got to love me more."― Peggi Speers
99. "Remember that this is YOUR LIFE, and nothing is more important than YOU."― Miya Yamanouchi
Bottom line
In a world that often glorifies busyness and self-sacrifice, it's crucial to remember the importance of taking care of ourselves. These self-care quotes for women serve as powerful reminders that when we prioritize our well-being, everything else falls in line.
From motivational quotes that ignite our inner strength to self-love mantras that inspire us to embrace every inch of who we are, these words of wisdom nurture our souls and guide us toward a life of balance and empowerment.
So, let these favorite quotes be a constant reminder to love and care for ourselves unapologetically, for it is through self-care that we truly thrive.