If you are looking for the finest and best Zumba workouts across Delhi, you are the right place, as today we will discuss the best Zumba classes in Delhi.
Zumba is one of the most popular exercise fitness programs. The fitness program is created by Colombian dancer and choreographer Alberto "Beto" Perez. This dance cum exercise form originated way back in the 1990s.
Zumba involves highly energetic dance forms combined with aerobic movements, which help shed kilos without even realizing it. You will feel that you are dancing and while dancing you will lose kilos. Such a fun way of shedding extra weight. Right?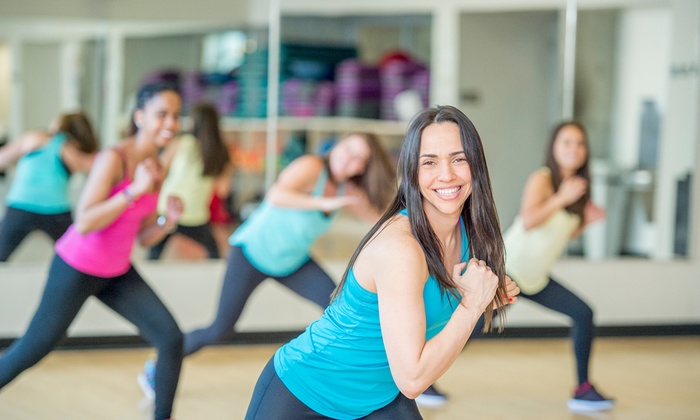 Delhi is filled with fitness enthusiasts, and thus you will come across a number of people who are engaged in Zumba classes. 
Let's have a look at some of the best Zumba classes in Delhi –
Zumba Classes in South Delhi
Soul to Sole – The studio is filled with inspirational instructors who are known to not only change your body but shape your life and inner mind as well. With a gorgeous studio and great music, you ought to attend some sessions here.
Where: B – 64, Greater Kailash, New Delhi
Pacific Sports Complex – This is one of the best places for Zumba lovers. Here you can enjoy high-quality Zumba classes with some of the best trainers and get yourself energized. Other than that there is a swimming pool also, where you can take a dip and enjoy swimming.
Where: B Block, Andrews Ganj, Delhi – 110049.
Moving Souls – Moving Souls is one of the best places to show your dance moves. Fitness experts of all age groups regularly visit the place, and here, in addition to Zumba, different dance forms are also taught. And you won't believe it, but Aqua Zumba is also one of the exercise and Zumba forms done in this studio.
Where: 21 Avenue, G Block Young Women Association, Saket, Delhi
Delhi Dance Academy – A stunning studio with a certified Zumba instructor and even a Zin member. What more do you need? A trained Zumba instructor is there to attend to you throughout the week.
Where: Lajpat Nagar 4, Delhi
Zumba Classes in East Delhi
Delhi is Dancing – This was founded in 2003 and is known for various dance forms like – Kathak, Zumba, salsa, hip-hop, contemporary, and Hula – Hoop. Here you can also go for private sessions back at your home as well.
Where: 43 Basement, Opposite Metro Pillar No. 75, Shankar Vihar – Preet Vihar, New Delhi – 110092.
Energie Gym – Along with Zumba, their best-provided service, they also have aerobics, CrossFit, yoga, and regular gym workouts. And one of the most interesting things here is that their Zumba classes are attended by senior-aged ladies and gents both.
Where: Nirman Vihar, East Delhi
Gypsy – The trainers at Gypsy are highly certified, and they are one of the best known in the profession. Here strength training is also a part of the workout, and along with that, Zumba high quality and focused training are provided in different batches.
where: Parkend Main Road, Metro Pillar No. – 102, Preet Vihar, Delhi – 110092
Nourish me by Monisha – This is a holistic and practical wellness service that is being taken care of by the founder Monisha. She has branches in different parts of Delhi. Along with Zumba, she will also guide you on food and lifestyle management.
Where: Near Nirman Vihar Metro Station, New Delhi
Zumba Classes in West Delhi
Zenith Dance Academy – The dance academy which has been in the market for the last 15 years. The founders of this dance academy feel that life should be enjoyed freely rather than with deadlines or targets. More than 10,000 students are enrolled in this dance academy directly or indirectly.
Where: 282, 2nd Floor, Satya Niketan, Opp Venkateshwara College, Moti Bagh, New Delhi
Fitness Mantraz – Shed those extra weights using too many dance forms and those sexy Zumba moves. With an inspiring environment and innovative Zumba forms, you will want to come here every day.
Where: Fitness mantraz, Paschim Vihar, Delhi
DX Dance Xtreme – Here, even a kid and her entire family can attend a Zumba session. There is a different instructor for each age group. And even the exercises are also different across every age group.
Where: Shop No. 7, 1st Floor, JP Market, Pitampura Nera, Gopal Mandir Rd. , Delhi
Taurus Power Club – This club is for everyone who wants to be and lead a happy and healthy lifestyle. The power club is efficient for people who want to grow leaps and bounds in this. This club is a great place for learning Zumba for different age groups.
Where: 24/94 Opposite Central Hospital, Tilak Nagar – 110018
Zumba Classes in Central Delhi
Anuj Maheswari Zumba Dance Class, Delhi – Here, the founder himself is a Zumba and Salsa specialist. This studio is three years old, and since then, it has become an integral part of the fitness workout.
Where: Connaught Place, Delhi
Fitness by Fitness Delhi Cantonment – This deals with providing gym workouts that focus on weight loss. Here you can also enjoy Zumba classes even without the instructors. Just reach the place and dance to the tunes of music.
Where: 3/2/7 Above Vijaya Bank, Gopinath Bazaar, Delhi Cant.
So, above given were some of the best Zumba classes in and around Delhi. Step on any of them and get ready to groove in with the latest music and come out all lean and thin.
Benefits of Zumba
There are innumerable benefits of Zumba. Let's have a look at some of the major benefits of Zumba classes –
Burns Calories – Zumba is a combination of aerobic exercise and resistance training. The movements under Zumba are quite varied and range from controlled movement, rapid movement, high-intensity cardiovascular movement, and many more. You can lose up to 300-600 calories in a single hour, depending on your age and sex.
De-Stressing Activity – Zumba is a great de-stressing activity. It is a dance form, and when you do it with a group, you enjoy the activity. Having Zumba every morning will improve your social skills, make you an early riser, and serve as a great de-stressing activity.
Customizable – One of the best parts about Zumba is that it is highly customizable. You can design and work out the dance forms as per your choice. You can choose any of the dance forms as per the amount of weight you want to shed.
 Make you active – You might not dare to wake up early and disrupt your existing routine life to go the extra mile for Zumba classes. But trust me, within a week, you will start loving this. This will make you much more active, and you will soon be dancing the entire day.
Full Body Workout – There is a reason why Zumba is soon becoming one of the most preferred exercises. Zumba is a full-body exercise where every inch of your body is engaged, and every muscle gets toned.
Improves Posture – exercises in Zumba helps to improve posture. This is because Zumba is a combination of various dance forms, and when you practice this dance form regularly, then your posture is improved considerably.
 Confidence Booster – Zumba is a great confidence booster. Zumba is performed in a group, and when you can dance in so many different forms in front of a group, then, of course, you are confident.
Let's share in the comments down below if you are part of any of the Zumba classes in Delhi. Are you enjoying Zumba? How has been your experience with it?