Do you plan to move to New York City? Then it is time you stop thinking and start apartment hunting in NYC because life there moves fast, and the thinking game will only slow you down.
The process of looking for and securing your NYC apartment is demanding and requires a focused mindset.
To help you out, here is our apartment hunting advice to help you find a home in the city that never sleeps.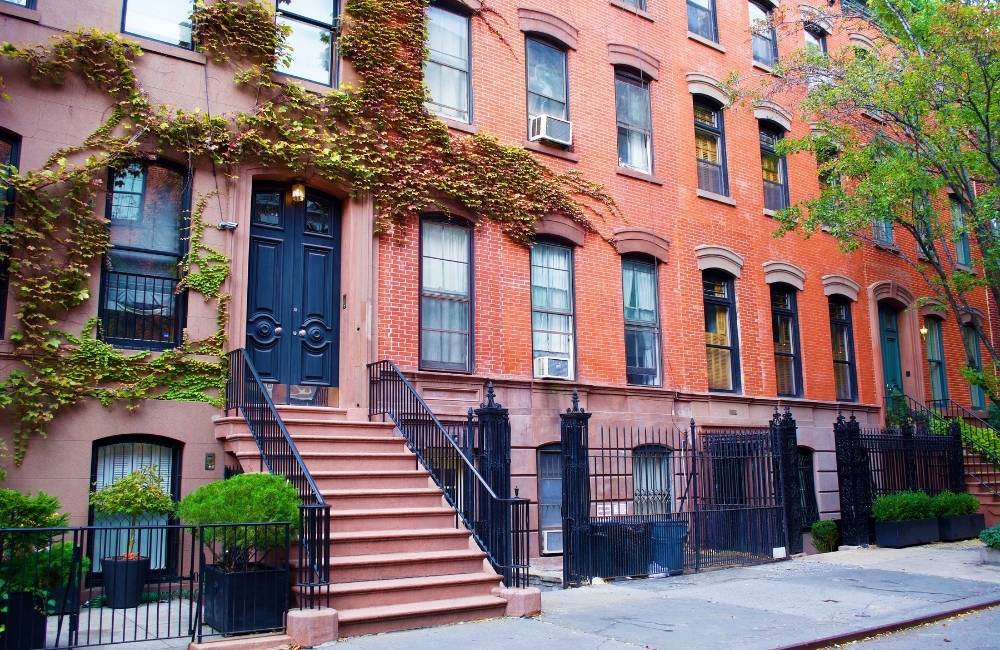 #1 Take a close look at the neighborhood
Taking a close look at something does not mean doing more than simply observing the streets, shops, etc. Knowing your neighborhood is essential in a city like NYC, where socializing will often be a part of everyday life. To determine if an apartment is a good fit for you, take time to go through the streets, visit the local coffee shops, or stroll through the area at different times of the day.
If you aren't sure, you can consider a short-term rental to find out more about the neighborhood.
#2 Prepare your finances
No question about it, NYC is expensive. You will realize that most landlords will require you to earn an annual pay of at least 40 times the monthly rent. If you deem not eligible, a personal guarantor can help you, but they will require you to make 80-100 times the monthly rent.
If you are interested in saving a few dollars on rent, you can look for co-living situations. A co-living arrangement will lead to the landlord combining the rent. The average cost of an apartment in NYC is somewhere around $4,210.
#3 Things might not be as you expect
Pop culture may overemphasize the splendor and perfection of apartments. In reality, you may not get what you've always imagined when it comes to affordable apartments in New York. While it does not mean you will have to live in a faulty or poorly maintained apartment, the reality may differ from what you see in movies or on television.
It's better to keep an open mind about everything, especially since affordable apartments can be small.
#4 Choose the apartment size to suit your lifestyle
It makes no sense to get a bigger apartment if you're living alone. Even when you share a house with your partner, you can manage with a small space. However, if you are sharing your space with a roommate, you may need to look for a larger apartment. Or even when you need a home office, you should look for a bigger space.
#5 Keep an eye out for traps
While browsing for cheaper apartments, you are likely to find yourself falling into traps. There are scams everywhere, and if you are blindly making haste, you might fall into a trap. Remember that only scam rental agents will require you to pay to see an apartment. To avoid getting duped, the best thing to do is to follow your instincts. The moment you sense something is wrong, maybe avoid it altogether or proceed carefully when making decisions.
#6 Start hunting sooner
Sometimes, it is more about 'when to hunt for an apartment in NYC?' instead of 'how to apartment hunt in NYC?'
If you want to move to NYC soon, we recommend that you start your search a month in advance. Again, apartment hunting is a time-consuming and challenging process. But you don't need to hunt months earlier because they might end up occupied between the time you search and decide and move in.
#7 Understand your rights as a tenant
As you pay a fortune for your NYC apartment, it is important for you to live comfortably without experiencing any problems in your apartment. Let's say you run into creepy bugs, or you can't find water. In that case, you can report or file a complaint and have it resolved within a reasonable amount of time.
#8 How to find cheap apartments in New York City? Split the rent!
You will encounter a few ways to hunt for cheap apartments in New York City, but none of those could provide you with surety.
You can find someone looking for an apartment in the same neighborhood as you and is willing to split the rent. You can ask your friends, colleagues or use online forums to find your roommate. However, both of you must agree on specific terms to avoid misunderstandings in the future.
#9 Is it wise to invest in an apartment in NYC?
Are you looking to buy an apartment instead of renting it? While it's great to have the finances, it is also essential to know whether things will be profitable for you later.
If you can afford the down payment and the maintenance costs, buying an apartment can prove to be a worthwhile investment.
#10 How to look for apartments in NYC?
While looking for apartments, apartment search resources websites like Zumper come in handy. Using the platform, you can connect with many quality renters and fill vacancies more easily.
There are millions of people using Zumper to rent apartments. What's even better is, you can fill out and submit rental applications and credit reports through their screening service.
Zumper allows you to filter by price range, location, number of bedrooms, and pet-friendliness. The listings update in real-time, so you'll only see what's newly added and still available. Additionally, you can set up an alert to be notified when a new listing is posted.
You can use online apartment search sources to find a place to live, especially if you are coming to New York City from another state or country, and would like to move right in without spending time searching everywhere.
Bottom line
Hunting for an apartment in NYC is complicated because every apartment hunter is looking for the same thing. New York apartments are always in high demand and these tips along with your financial stability and smartness will be two prerequisites for buying or renting an apartment successfully. We wish you luck with the hunting (apartments, of course!).