Connecting with nature can be one of the rewarding activities you can ever do. It has several amazing benefits for your mind, body, and even your soul.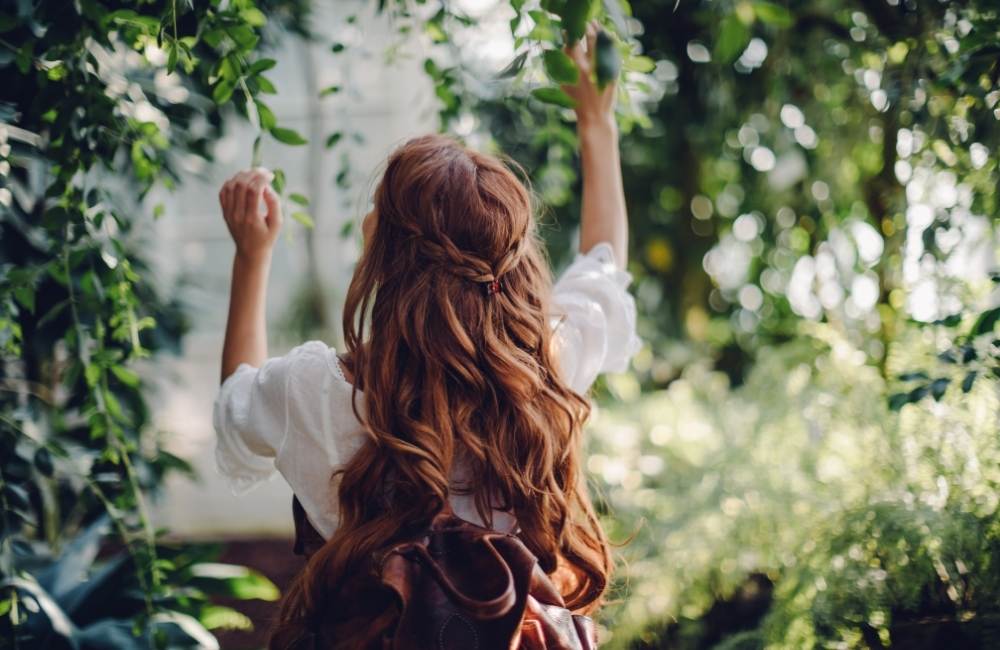 Most of us don't know how to connect with nature as it can be challenging at times, as spending time in nature and being connected to it are two different things.
Connecting with nature can alter your whole thinking process. This can make us realize that we are a part of it and we are already connected.
You don't have to go around to find a fancy park or a garden – a simple walk alone or with your pet will do the job.
Benefits of Connecting with Nature
Connecting with nature can have an incredible impact on your physical and mental well-being.
Positively affects your mind and soul.
Helps you in discovering yourself and find out the parts you never knew about.
You can definitely use the time spent outside, away from your phones and laptops, in this technology era.
Strengthens your psychological health.
Here's a list of some ways to connect with nature:
Take a walk
One of the best ways to connect with nature, taking a walk, can have various benefits for your physical, mental, spiritual, and emotional health.
Walking, running, or exercising can have a great impact on your overall health. Spending your time outdoors can uplift your mood.
You don't have to find a specific garden to walk in; you can even spend time walking in your neighborhood. This will help you build a strong relationship with nature, and you get to observe a lot of new things.
Feel the grass
Walking barefoot on grass is a proven way that can have amazing health benefits.
Walk on the grass, sit on it or even lie on it. Feel and connect with mother nature. Feel the force pulling you towards the earth and building a relationship between you two.
Close your eyes, leave all your thoughts behind, just concentrate and live in the moment!
Watch a beautiful sunset or sunrise
Make some time to watch the beautiful sunset or sunrise. What is better than curling up in your favorite blanket near a window, having a nice cup of coffee, and spending time watching the golden hour?
This can help you relax and relieve stress. You will feel a deep connection with Earth, leaving all thoughts behind.
Enjoying this gorgeous view can also have excellent health benefits. If you don't have a direct view from your house, take a walk to a place where you can see this aesthetic beauty. So, what are you waiting for?
Watch the night sky
It's a beautiful way to connect with nature. A clear sky full of stars is such a breathtaking view. As you will be totally relaxed while doing this activity, you will also find answers to many unanswered questions.
You will be surprised to know that some of the brightest planets can also be seen after sunset. We are sure that most of us, as kids, have spent our childhood counting the stars in the sky. At least, we have! So, relive those memories while bonding with nature.
Go hiking
Go on a hike. Use this activity to connect with nature while taking care of your fitness. You can also use some time away from your busy life in solitude.
You can choose to go alone or with your travel buddies. Hiking means taking a long walk along the countryside following a specific route. This can be another excellent way to connect with nature.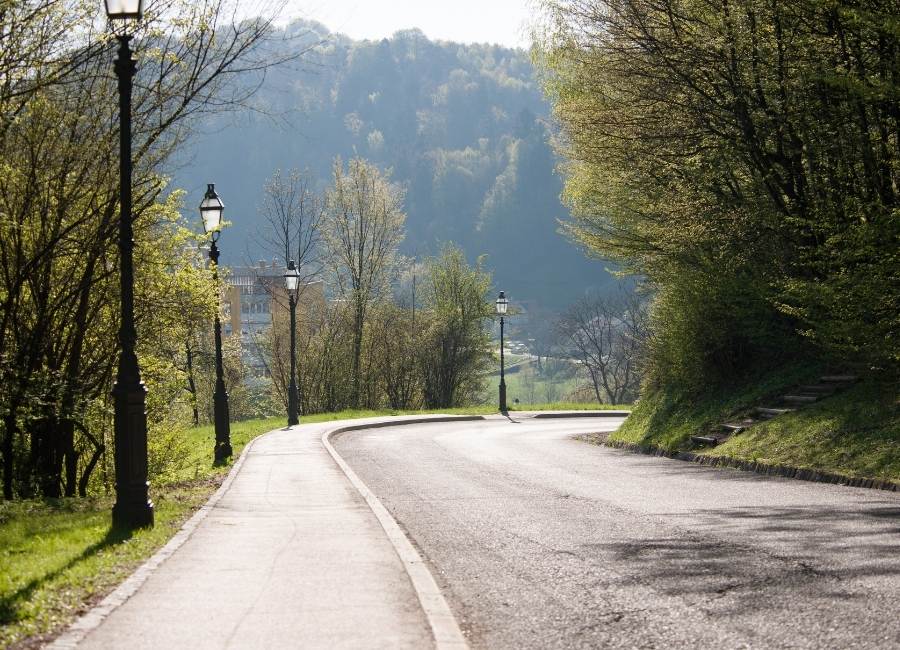 Go for a drive
If you are not into a lot of walking or physical activity, you can go for a long drive alone or with your loved ones. You can drive for as long as you want and enjoy the breathtaking view of beautiful nature.
It can also instantly make you feel better and help you relax. Whenever you don't feel yourself or negative thoughts have clouded your mind, take your car and drive until you feel better and have your answers. Feel the wind blowing across your face and enjoy those precious moments!
Find your silent spot
Go out, discover your favorite place and sit there for a while. Find out if that place makes you feel happy and positive or not. If it does, then that should be your spot.
Go there every day, sit for a while, watch and observe everything or do whatever you feel like doing. This can really help you understand the importance of nature and how important it is to connect with it. Spend time with just yourself, and you can even use it for self-discovery.
Bring nature indoors
If you cannot find an area near you, why not bring natural surroundings to your house? What could be better than being surrounded by plants and flowers every time without going out?
You can get indoor plants that require little sunlight. Let fresh air and sunlight in your room.
Spend time near any water body
From visiting a beach to a small pond, you can choose to connect with nature by spending time near any water body. Water has properties that can soothe and calm your mind. You will love it when the sound of water reaches your ears.
It can help you think positively and relieves stress and negative thoughts. This activity also instantly uplifts your mood.
Spend time with animals
Spending time with animals can help you realize the benefits of nature and its importance. This can also have a positive impact on your mental health.
Animals can be your greatest buddies and help you relieve stress and anxiety, giving you the best company. You will never feel bored when you are with them. On the contrary, they will make you feel alive and optimistic about life.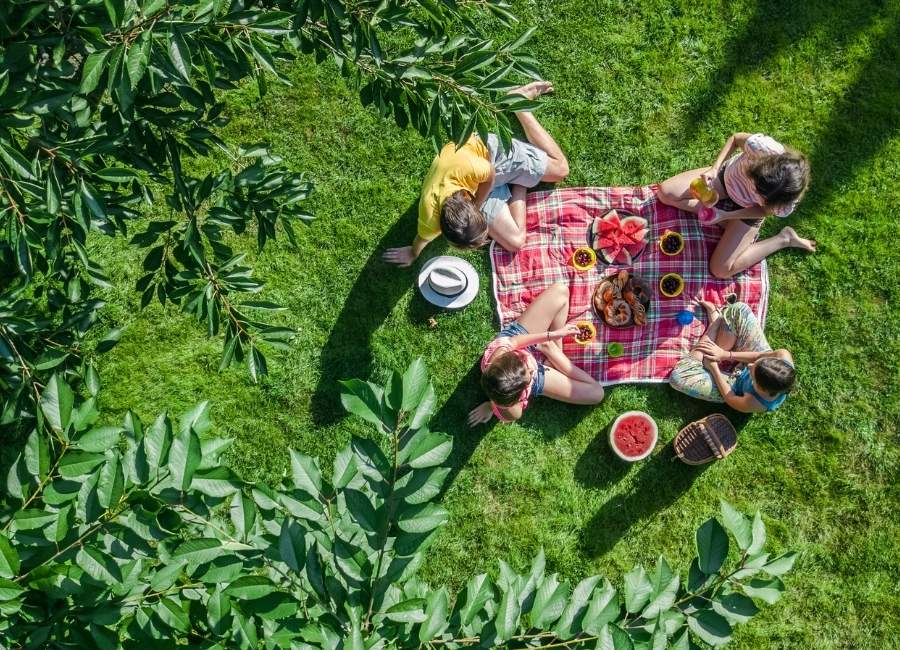 Set up a picnic with your family or friends
Instead of planning something indoors, plan a picnic outside on a warm cozy day with your family or friends. This can help you build a strong connection with your loved ones and, of course, with nature!
You can enjoy the fresh air and greenery all around you with some sandwiches and shakes. Also, you get to learn about some new plants you don't know about.
Start a new garden
Plan to start a new garden if you don't have one and plant something new regularly if you already have it. It can be a great way to feel connected with mother Earth.
Even if you don't have ample space to start a garden, sow a few seeds in the corner of your backyard or even place some indoor or hanging plants in your room.
Cook and eat outside
Plan to cook something outdoors or take something already cooked and eat outside. This is the best way to build a relationship with nature and someone you share your food with.
You can also do something outside like a barbecue or an easy-to-make grilled sandwich. This can be an excellent way to spend quality time with your loved ones! It can also be a great stress reliever and help in making you feel better.
Do yoga outdoors
Doing yoga or meditation outside can help you connect with nature in the best possible way. By practicing yoga outside, you are letting your body absorb all the earth's aesthetic beauty.
Although you will face a lot of distractions, they are a part of that aesthetic beauty. Let the fresh air, greenery, sunlight, and all other things sink in your mind and body!
Keep a nature journal
Maintaining a nature journal can help you in many ways. You can jot down all that you observe in the open space, make it colorful and aesthetic. Write down, or you can even draw anything and everything you see
This can help you remember all that you learn about new plants and animals. You can click pictures and add them to your journal. You are also making some beautiful memories in the process.
Observe and learn
Observing everything around you can make you learn about many new things that already existed but never really paid attention.
Try to look closely and learn something you don't know about anything and everything you see. It can make you truly happy and can also help in improving your concentration.
Plan your first date in an open space
What could be better than meeting a new person in a lovely natural setup? Instead of meeting in a coffee shop, try to plan your first date as a picnic date outdoors in a park or a garden. Apart from creating a strong bond, you both will have a lot to talk about, learn, and observe without all the noise.
Visit plant nurseries
Visiting a plant nursery will allow you to learn about new plants. You can even buy some new ones for your already existing garden or for the one you are planning to start.
A nursery will have all types of flowers and plants, instantly making you happy and feel better. All different bright colors will surround you.
Visit an animal shelter
Just like visiting a plant nursery, you can visit an animal shelter. Spend your time playing and loving stray animals.
If you can commit, you can even adopt one of those little furbabies if you feel like it! You can also learn about different animals which you never knew about.
Express yourself to trees and animals
It might sound strange at first but try to communicate with plants and animals around you. Treat them like your friends. No judgments are the first benefit of doing so!
A study even shows that it can help them grow faster. Communication is the first and the basic step of any relationship. To build a strong connection with nature, start talking to them.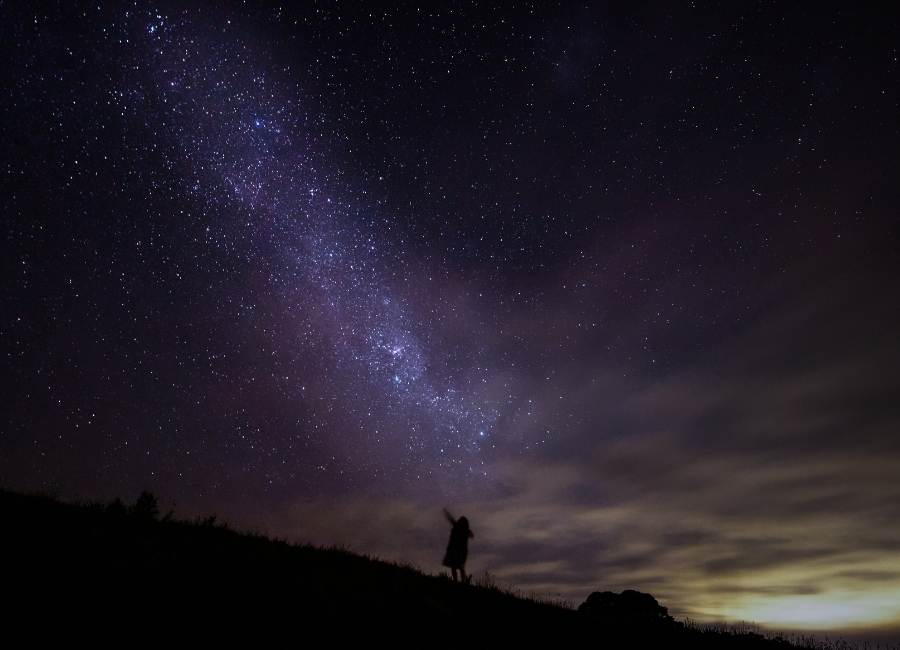 Learn an outdoor activity
Try coming out of your comfort zone by learning some new activity every week or month. This can get you one step closer to nature and allow you to spend a good amount of time in it.
Learning a new activity like biking, rock climbing, stargazing, and fishing can improve your skills, and you can make efficient use of your time.
Watch a nature documentary
This is the best way to connect with nature and gain knowledge if you cannot go outdoors. This can give you a positive mindset and can act as a great stress buster. It can make you really happy, according to some researchers.
Make a nature collection
Try to pick up something every time you go outside, like a shell from the beaches or any intriguing stone that you see.
Collect these precious items and try to make something special out of them. You will cherish those masterpieces for life.
Replace chemicals with naturals
Natural products can be great for your skin, hair, and health. You can replace all your chemical products with organic products. You can also make all your DIY face masks and packs using all-natural ingredients like rose petals and many more!
Camping
Make a plan with your friends and go camping! It can be a great activity to strengthen your connection with the people you go to and definitely give you some time away from your busy life with mother Earth.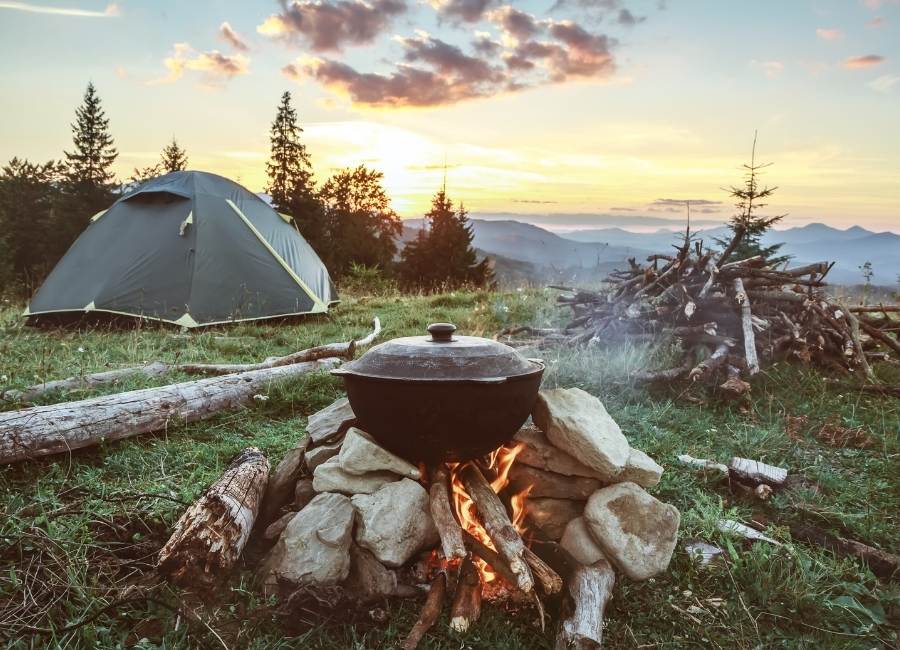 What does it mean to be connected with nature?
We are a part of nature. When we are connected to it, we feel a sense of belonging. As already said, we are not different from nature; we are a little part of it.
Connecting with nature can help you find your own self and be at peace with it.
You will have a positive outlook on everything.
It also promotes a sense of empathy towards others.
Bottom line
We have listed a few ways for you to connect with nature. This list is not the end; rather, it is just a beginning to a beautiful start.
Try doing any of these activities or anything that makes you feel connected to nature.
Connecting to nature is healthy and can also help you overcome a lot of difficulties and negative thoughts. It brings in positivity and promotes a healthy mindset.