Are you looking for spiritual dog names that sound cosmic? Dogs are mystical pets for their ability to love, support, and heal everyone around them. They are cute mindful creatures who care for their loved ones more than themselves.
There can't be any better and understanding pet than a dog. Apart from being loyal, they are no less than holy spirits.
As the old traditions say, the name you keep for a person or an animal reflects their nature. Naming a dog is an intensely spiritual practice. If you're spiritual, then you might consider naming your dog that reflects your cosmic persona as well as theirs. So it's great advice to pick the most suitable, unique, and cosmic name for your dog.
So we're here to help you out! We have listed some unique, cosmic, and spiritual names for dogs with their meanings, which sound mystical! These names are fabulous, irrespective of any dog breed.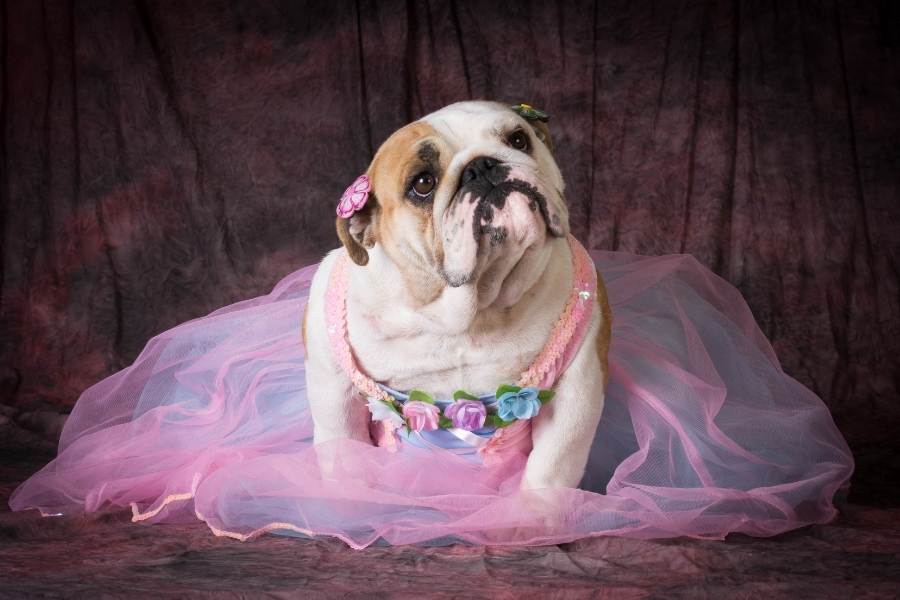 Female Spiritual Dog Names
Arielle

– The name means

The Lion of God

. Originating from Hebrew, it is a Jewish name that symbolizes Jerusalem and the holy temple. It was also the name of a prominent Jewish leader.

Lydia

– Lydia is a Greek name that means beautiful.

Gracie

– This name is a mixture of goodness and generosity. The name itself symbolizes grace, poise, and elegance.

Magdalena or Maggie

– It means '

The gift of God

'.

Esther

– Again, a pretty name which means star.

Basil

– It reflects the kingdom of heaven, a beautiful name that implies holiness.

Angelica

– a feminine counterpart of the word angel.

Destiny

– A popular name choice means fate.

Tiki

– A tiny spirit who wears a pendant.

Vega –

One of the brightest stars in the sky.

Phoenix

– a mythical bird who rises from the ashes. This name originates from Greece.

Reva

– A rain or a river.

Stormi

– Inspired by Kylie Jenner's baby girl, Stormi means a savage storm.

Aria

– A pretty name that means lioness in Italian.

Misty

– A light name that means fresh, morning air.

Stella

– A enigmatic name that means a star.

Nirvana

– A Sanskrit name that signifies pure bliss.

Sage

– It means wise and knowing, perfect for a smart dog.

Ruby

– a beautiful deep red precious stone.

Lynx

– A name that depicts luminescence.

Celine

– A celestial name that means heavenly.

Gloria

– a beautiful name that signifies glory.

Luz

– Pronounced as looz, it means light in Spanish.

Trinity

– This name became popular after the movie The Matrix in 1999. It's a spiritually divine name.

Spirit

– An English word that means: the soul.

Clarence

– English name which means clarity, brightness, and vision.

Gil

– A promise for a bright future, this name originates from Hebrew and Greek.

Jules

– a French name that stands for youth and charm.

Amity

– The name itself means peace, friendship, and harmony.

Hope

– This little name connotes faith, aspirations, and dreams.

Halo

– Halo is a Greek name that means a circular and divine aura of light.

Serenity

– Calm and peaceful.

Amora

– A Spanish name for love.

Amara

– A pretty name that signifies eternity.

Yoko

– Perfect name for chilled-out female pups. Yoko means positive.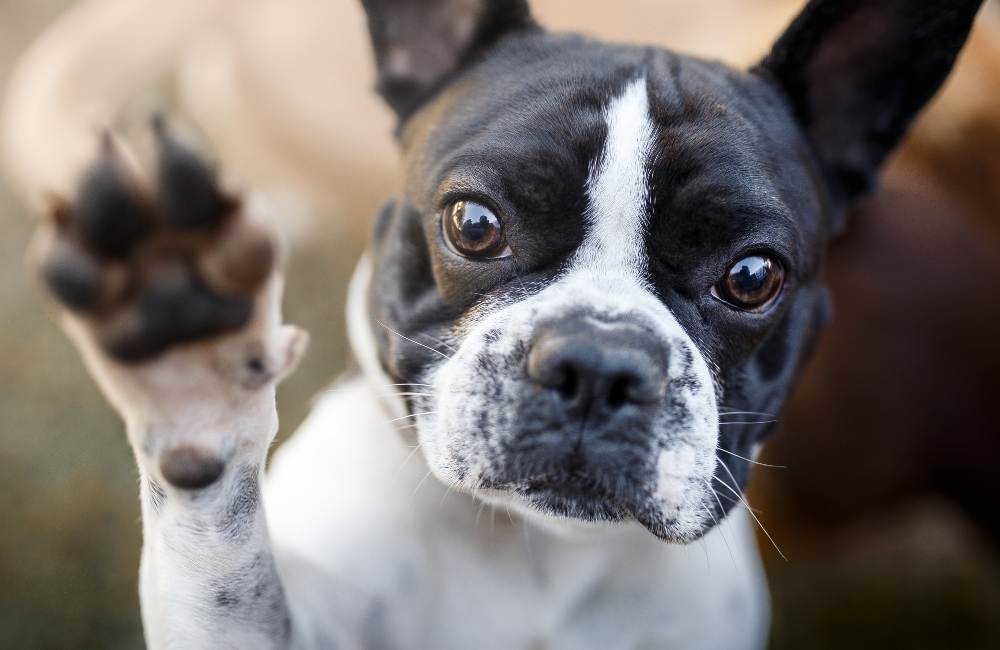 Male Spiritual Dog Names
Theodore

– It means 'the gift of God'. An apt choice for a divine name. One of the famous Theodore in history is the US President Theodore Roosevelt.

Paxton or Pax

– Originating from Latin, Paxton reflects peace, tranquility, and quietness. A perfect name for well-behaved dogs.

Titus

– A peacemaker with the mission to spread compassion.

Tibet

– A name inspired from the place Tibet located in the Himalayas and the native place of spiritual leader Dalai Lama.

Zion

– A popular name that means 'holy land' in Hebrew.

Bodhi

– Inspired by Lord Buddha, the name means 'awakening' and 'enlightenment' in the Sanskrit language.

Cullan

– Best name for a handsome dog, which means 'spirit of God' in the Gaelic language.

Zen

– Zen expresses 'the state of meditation, peace, calmness.' A unique name you can choose for a male pooch.

Elijah

– Inspired by the prophet in the Bible.

Abram

– A short name that has a deep meaning. It means 'high father' in Hebrew.

Aikido

– Japanese name which symbolizes harmony and good energy. It's also a form of martial arts.

Horus –

A famous Egyptian God who indicates the head of a dog and a protector of Egyptians.

Apollo

– A mythological name and the God of music, poetry, and medicine.

Deacon

– A Greek name that implies messenger. An excellent choice for a dog who loves connecting with people.

Celest

– A French name which means 'heavenly' or 'celestial.'

Sirius

– The brightest start in the sky, also known as Dog Star.

Kai

– A Hawaiian name that means the ocean.

Orion

– a heavenly body.

Atlas

– One who carries heaven on his shoulders.

Sky

– A small name with depth.

Aidan

– One who lights up the world.

Casper

– Name your favorite dog Casper. It means 'the most treasured.'

Knox

– A suave name that conveys strength and purpose.

Shea

– Pronounced Shay, it is an Irish name.

Foy

– A short and sweet French name that means faith.

Duke

– An ethereal name that shouts leadership.

Santo

– A cute sounding name, which means 'saint.'

Tiberius

– A Latin name which is about a river 'Tiber' that runs through Rome.

Nexus

– A Latin word Nexus, which means to form a connection or a bond.

Scruffy

– A spiritually messy dog.

Phantom

– Something that can only be felt, seen, and sensed. A spooky name that signifies the unknown.

Katashi

– A Japanese name that means firm. It's apt for a dog who is a little bossy.

Wolfy

– Inspired by the mystical animal wolf, it's the perfect name for a husky.

Eclipse

– Originating from Native America, this unique name means 'the son or daughter of the moon.'

Fang

– Fang is a Chinese name that means 'virtuous, fragrant and beautiful.'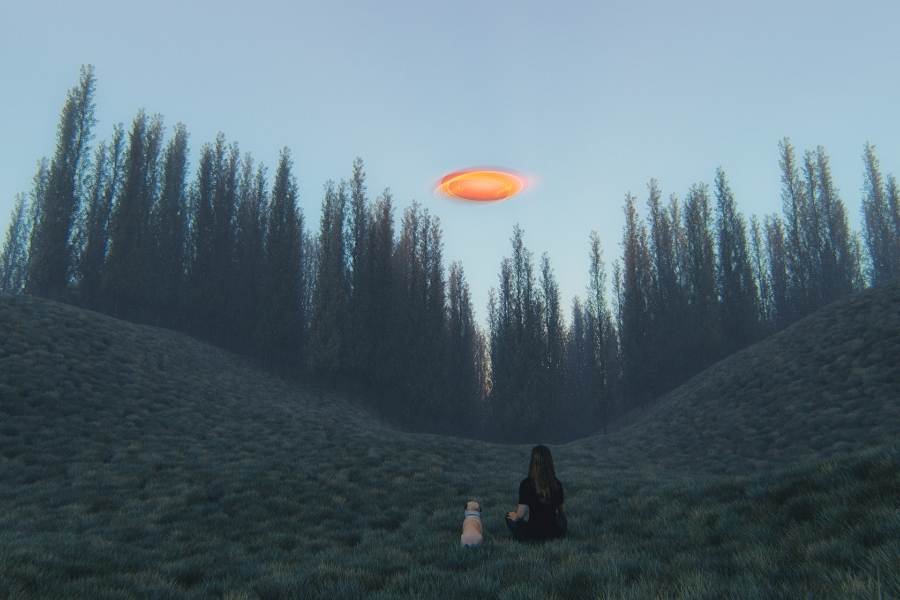 Cosmic Dog Names Inspired by Angels
Angel

– A unisex name that signifies the love for your pet. The name isn't just limited to dogs.

Zachariel

– The archangel of surrender.

Raphael or Raph

– Associate with the angel of healing. It means 'God has healed.'

Michael or Mike

– The most popular angel name.

Evangeline

– One of my favorite spiritual names for dogs. It simply means 'the bearer of good news.' Well, dogs are good news. 😀

Azra or Azrael

– The name means 'helper of God'. Reverse the name dog, and you know what you get!

Cassiel or Cassie

– The angel of solitude.

Daniel or Dan

– A frequently appearing name in the testaments.

Muriel

– A cute, subtle name that means 'bright sea.' Also associated with the angel of month June.

Haniel

– Name of an angel related to the planet Venus. Hebrew name, which means 'favored by God.'

Angelo

– It means messenger'. Famous singer Adele chose this name for her son.

Micah

– An angel of miracles.

Kemuel

– A helper of God, the word has a Hebrew origin.

Ether

– A biblical name that means 'to talk.'

Elijah

– Hebrew prophet and a miracle worker.

Paschar

– An angel of vision.

Laila

– Arabic name which means 'Angel of Conception.'

Jophiel

– Angel of Enlightenment.

Dina

– An angel of learning and knowledge.

Forfax

– Angel of astronomy.
Final Thoughts
Here ends the list of spiritual dog names. The names mentioned were the most sought-after, carefully curated for your lovely canine. Naming your dog something spiritual and mystical is a way to show your cosmic side. And also instilling the essence of spirituality in your furbaby. Mixing your dog with spirituality will take your bonding to a whole different level.
More Dog Names