Every day, we hear about new beauty product launches, and day by day, it gets bizarre yet fascinating. One of such products is horse oil.
As weird as it sounds, keep reading to know more about its use for the skin.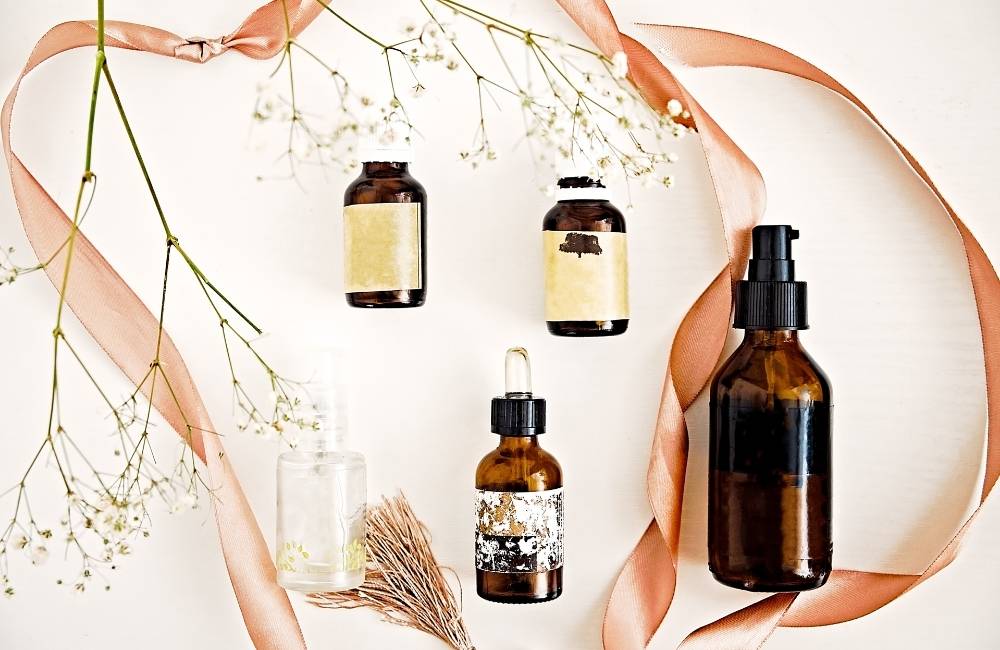 What is Horse Oil?
It is the oil extracted from the fats of the horse's flesh. Horse oil is used since traditional times but is now being commercialized. South Koreans and Japanese majorly used it in South Korea and Japan. The countries are well known for their exceptional beauty products.
Although some Kbeauty products are criticized, horse oil has been appreciated by those who have applied it and used it on their skin.
The oil moisturizes the skin, repairs cell damage and offers deep nourishment, etc. It does not irritate skin unless you are allergic to any of its compounds.
So, how does it work? It creates a shield on the skin, which keeps away the dirt and pollution and at the same time also penetrates inside the skin and does its job. It is rich in linolenic acid, making horse oil a success because it also has anti-inflammatory properties.
Although this product has originated in Asian countries but has now extensively expanded to other parts of the world and is gaining popularity. It has gained so much popularity that counterfeits are also being made.
History Behind the Oil
In traditional times, natives used horse oil for medicinal purposes, such as wounds and injuries. It was a folk medicine that was only confined up to eastern parts of Asia. Horse oil was used in burns, insect bites, bodily fungus, and other minor problems, but it was not used as a beauty product.
East Asians used it because they had a majority of horse meat-eaters. Therefore, they know about the extraction of oil and its benefits. Since these countries' weather is harsh, cold, and drying, horse oils are extremely moisturizing. Therefore it is popular amongst those with dry skin living in extreme weather conditions.
The traditional natives found out that the oil components were similar to the oil which our body produced naturally and got easily absorbed into the skin.
The horse oil's main ingredient also acts as an anti-aging component that improves the skin's elasticity and prevents it from early aging.
What's the Hype About Horse Oil?
After the launch of bird nests and donkey oil, which were as eerie as their names and received a lot of criticism from the consumers, snail slime came into existence and was well received by the market.
With the launch of horse oil, there was a layer of confusion in the consumers' minds and beauty gurus. They had lost hope with bird nest and donkey oils, but the snail slime had somewhere kept them intact.
When this new amazing product launched, the risk-takers got their hands on them, and most of them saw good results. There were only a few who gave negative comments about this product. Therefore this product popularized and gained the hype that it still receives today.
The best thing about this oil is that it has linolenic acid, which has anti-inflammatory properties. It also tightens the skin and reverses the signs of early aging. It gained so much hype because it actually worked on the skin and showed miracles.
Horse oil works best for people with dry skin. Also, it is made with horses that are farmed in Jeju island.
Anyone who knows about Korean beauty knows that this island is the heaven for beauty products because it has the most natural and healthy biological components which work the best for your skin. Horse oil is available in a sheet mask, lotion, or oil form.
The Ultimate Question: Do Horse Oil Products Kill Horses?
The fact that it is actually derived from horse meat makes it more hesitant to use because many would think that horses must be primarily killed to make this product. However, this is so not true.
Horses are farmed for their meat because the eastern Asian countries consume horse meat. The horses are farmed for the purpose of meat, and when the meat is processed meanwhile, oils are extracted from the flesh.
Horses are not killed solely for horse oil because only a tiny amount of oil is generated from the flesh of one horse which would make farming of horses solely for horse oil a costly affair.
Even if possible, no one would buy these products because everyone is aware of animal rights now and prefer using cruelty-free products because otherwise, it would be inhumane.
Therefore, if you are worried about killing the horses to gain this product, it's a relief that it is not.
Horse Oil Benefits of the Skin
Studies have shown that horse oil is anti-inflammatory. Therefore it can be universally used by people of all age groups, genders, and skin types. You can gain many benefits from horse oils and creams:
1. Horse oil help in wrinkle prevention by improving the synthesis of Type I Collagen. Type I Collagen stimulates skin elasticity and thus prevents wrinkles and early signs of aging.
2. The linolenic acid, which is present in the horse oil, is also known as vitamin F. Studies show that it works as an excellent moisturizer and shield for the skin, keeping the inner moisture locked and the outer pollution away prevents pimple formation.
3. Since this oil was used anciently as an ointment for minor cuts, burns, insect bites, body fungus, etc., it can still be used as an ointment and a body lotion. It serves as a multi-purpose product.
4. This oil helps treat hyperpigmentation and acne scars due to its skin regeneration and antibiotic properties.
5. Horse oil is beneficial for hair because, traditionally, it was used to prevent hair loss.
Note: Always do a patch test on the back of your hand before trying out beauty products, no matter how much they are hyped, as they may react differently on different skin types.
Five Best Products with Horse Oil
This product is one of the highest-grade pure horse oil. It is made up of horses that grew in Kumamoto, and the upper-grade fat of which was steam washed to remove the impurities.
The oil works great as the last step to your night routine. Massage this product on a clean face for the best results. It sinks into the skin fast and makes a barrier that locks the hydration.
Some with hormonal acne have found this product calming and helpful in banishing their breakouts. Also, a little amount goes a long way.
This cream is hypoallergenic that caters especially the sensitive skin types. It contains a 3-peptide complex that hydrates the skin from within. The product is free from steroids and preservatives.
The butter-melting formula sinks into the skin quickly, especially in cold weather. You get a spatula to scoop out the cream and avoid contamination.
Applying this horse cream regularly at night nourishes skin deeply and brightens complexion, so you wake up with soft skin.
This skin cream is enriched with aloe vera, essential fatty acids, and shea butter.
It is ideal for use on the body since using such a thick texture on the face can break you out. If you live in the dryest areas, this will keep your skin moisturized for a long time.
For the price, this horse lotion is a steal!
This is one of the best hand creams available in the market. It also contains olive oil, which has vitamin E and A, and almond oil for soft skin.
The hand cream hydrates your hands just with a dab of it. It keeps the hands pampered and gives them a spa-like feel.
If you're allergic to scents, this one contains none.
Want to try horse oil without putting it on your skin? Try it for hair!
We already mentioned natives vastly used that horse oil to prevent hair fall. This shampoo claims to help prevent hair fall. It has unsaturated fatty acid, and there is no silicon added.
It lathers pretty well and repairs damaged hair. This shampoo leaves hair manageable and sleek. Curly hair beauties will love this because of the hydration it offers. It is the only shampoo that you will ever need for great hair.
To sum up, horse oil is one of those promising Korean products that actually does its job, and your skin will thank you for this product so you can give this a try.