Every girl, at least once in her life, has wanted to be a princess. For some, it is simple fantasy, probably something they have dreamt of since they were kids. For others, it is the idea of royalty that feels appealing. Whatever be the reason or backstory, being able to look like a princess is a dream come true for many.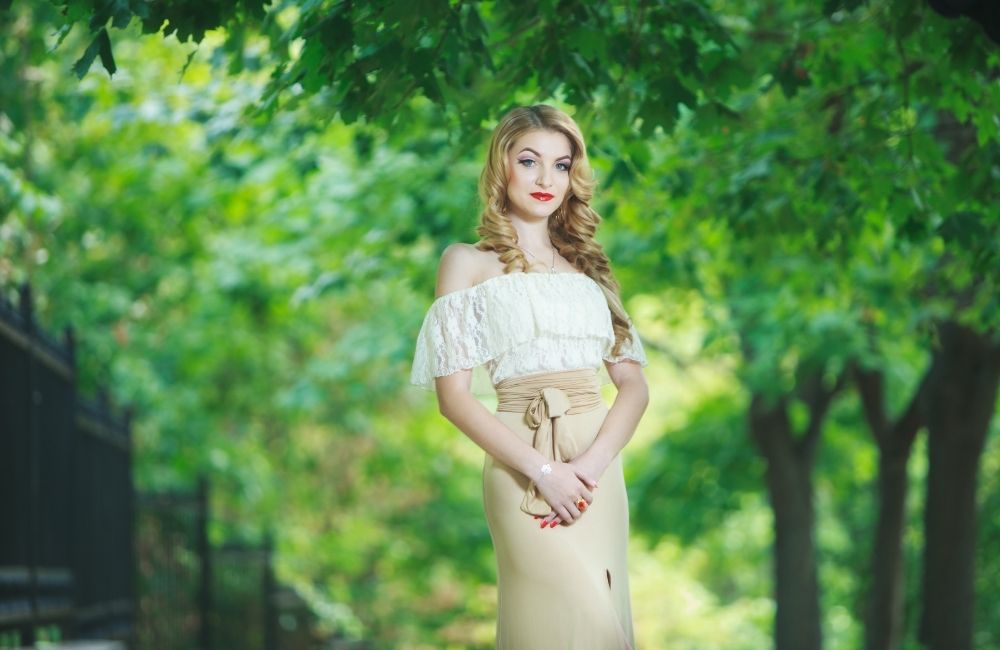 Of course, getting that princess-like look is easier said than done. On top of all that, not everyone knows how to pull it off. So for all you dreamers out there, here is a quick guide on how you can look like a princess. And while there are many checkboxes to tick, we will focus specifically on the attire.
#1 Start with the Dress
There are two different approaches that you can take to this – the casual one, and the formal one. For the casual one, you can use Princess Diana as inspiration. Back in her time, Diana was a style icon. She could put on something as simple as a skirt and a coat, and would still look as beautiful as ever. Of course, part of that appeal comes from her natural beauty. However, the dresses she wore no matter how casual they were, still helped elevate that appeal.
Diana looked her best in long coats and jackets, stuff you can now find on any online store. She specifically looked charming in her red, beige, white, and black coats. Usually, the designs were as simple as they could get, but you also had a few patterns on them at times. Right now, you can buy these sorts of jackets for anything between $200-$500. The higher the quality of these products, the more their prices.
And then there were her dresses, as gorgeous as ever. Anyone would look great in her infamous "revenge dress" which was a black minidress with off-shoulder sleeves. Then there is the while short one she wore at a charity concert that was designed by Versace. Buying these dresses from branded stores can cost you a fortune. Purchasing them from your local clothing store can save you at least a few hundred dollars.
Then comes the formal attire, for which there is no alternative to long gowns. Stores like Nordstrom have modern gowns that can cost you anything from $80-$1,000. For a high-quality gown with a plain look, you should plan on spending at least $500-$800.
#2 Do Not Forget the Ornaments
Every princess needs a tiara, and even if you are not a tiara person, you should still consider getting some ornaments.
The ornaments you get need to be special. They should have gemstones on them so that they give off a royal vibe. A princess should have no other stone on her ornaments except diamonds. Be it a diamond ring or necklace, these magnificent stones will make you look more classy and elegant. Plain diamonds will do just fine, but if you want to look a bit unique, you can always opt for colored diamonds.
Diamonds, however, can be expensive. Yet, for a princess look, it is a small expense that you can bear. Leibish offers some of the most exquisite diamonds available today. At Leibish, you can get diamonds of various sizes, colors, and cuts. A fancy round diamond weighing 1 carat can cost you as much as $3,000. You can buy some of the colored ones at a much lower weight (around 0.25 carats) for around $500. Prices will vary heavily depending on the cut and clarity.
Once you have a size and design in mind, simply have it put on a ring, bracelet, or necklace, and feel the royalty flow through your veins.
#3 Finally, the Shoes
As far as shoes go, you should choose anything that you are comfortable with. It is great if you follow a specific style or type of footwear. However, when it comes to the overall style or type, go with anything that makes you comfortable, even if it is a pair of sneakers.
People from royalty or upper-class backgrounds are often told to learn how to walk gracefully in heels, but it is not for everyone. You do not have to train yourself to do so just to take on a princess-like look. That is one area where you have to leave your legacy and style.
Going back to Diana's example, she would wear low heels instead of high ones. So just like her, get a style and type of footwear that suits you. Do not go out there looking for a pair of glass slippers if you feel uncomfortable in them.
So there you have it – how to dress yourself like a princess – your Royal Highness. You are sure to look like royalty once you have adopted these details to your overall look.