Beauty industry slogans tout skin that is bright and glowing, long and shiny hair, manicured and healthy nails, and is lined up with thousands of skin and hair care products that grab our attention through clever advertisements.
Then, we end up buying these expensive products that have harmful compositions and do more harm than good, cause discoloration, allergies, burning, and at times permanently damage the skin, hair, or nails.
To prevent any unpleasant surprises, we are here with some tips to keep your skin and nails healthy naturally. Let's look at the range of nutrients that we can get from our daily food intake to boost the vitality of our skin and nails.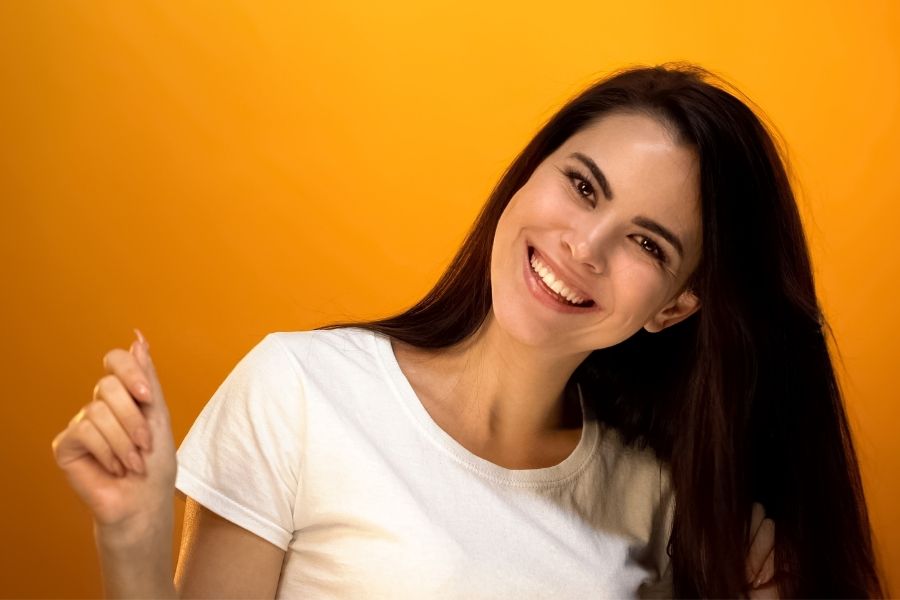 1. Keep Yourself Hydrated
Regardless of the cold and hot seasons, some tips need to be observed at any time of the year. And keeping your body hydrated is one of them.
To maintain the body's pH balance, the WHO recommends drinking 8-12 glasses of water daily. A hydrated body gives your skin the elasticity that keeps it from aging, reduces wrinkles, keeps it from sagging, flushes harmful toxins from the body, moisturizes, and cleanses the skin to keep it from growing pores, pimples, acne, and fine lines.
By hydration, we mean drinking water, not sugary soft drinks or nicotine. Since sugar and nicotine are proven to be harmful to hair, nails, and skin, it is recommended to drink a lot of water to flush out all the harmful toxins from nicotine and sugar. When our skin retains moisture, it encourages the growth of new hair and nails, grows strong nail beds, and prevents flaky, splitting, and fragile cuticles.
2. Maintain a Healthy Diet
Sometimes our body lacks essential nutrients, minerals, and vitamins to give us the best skin, hair, and nails. Poor eating habits and disturbed digestion can be a major reason for that.
But there are certain meals and power fruits that surely get all the healthy fats and nutrients to your body.
Salmon tops the list with vitamin B12, omega fatty acids, and protein that keep the hair-fall minimum, iron for lustrous hair color, and omega 3 for protecting your skin from hazardous sun damage.
With vitamin A, E, B7, B12, and iron, eggs are a healthy snack that gives you healthy, strong nails.
You can keep your skin clear by eating blueberries and carrots, which have the highest antioxidant content. Additionally, carrots contain vitamin A, which promotes healthy nails and hair.
Beans have biotin, protein, and zinc that give a glowing and elastic effect to your skin.
Oatmeal contains the same nutrients as beans, and it also provides skin protection against bacteria and inflammation.
Americans, as we all know, do not consume enough healthy foods. In turn, they aren't getting all the nutrients they need. Fortunately, there are products like Douglas Labs that help people find the nutrients they seek. Additionally, they feature formulations that focus on nourishing skin, hair, and nails.
3. Heal Your Gut For A Healthy Skin
The best way to maintain your skin's beauty is through regular skincare. Cleansing, moisturizing, and protecting it from the skin is crucial to maintain its appearance.
But there is something more that you need to work on for healthy skin: your gut. Any underlying gut health issues such as gut skin axis can cause discoloration, acne, and spots on your skin.
As a consequence of the excessive consumption of sugary products, processed foods, and meals containing the highest amount of fatty oils, an imbalance in the gut microbiome causes an inflammatory response in our skin.
4. Protect Your Nails From Water
Glowing skin and healthy nails are a sign of a good diet and vitality. It's an indicator of our general wellbeing.
While providing your nails with adequate nutrients for their growth and shine is essential, it is also important to protect them from the harmful elements that can keep them from peeling and brittle.
Excessive use of water, especially soapy, hot water, can weaken the cuticles and nails and also the skin of your hands.
Make sure you are always wearing dish gloves while scrubbing. Also, avoid submerging your hand in the tub while bathing. For swimmers, excessive exposure to water is not problematic for their nails, as cooler water is the least harmful.
The bottom line
Today, people are more comfortable paying for expensive visits to famous dermatologists, and beauty consultants have more trust in supplements, expensive beauty products, and specialists. Many people forget that their gut health, food intake, daily water intake, exercise, and stress management are directly linked to their skin, nails, and hair. These areas demand the most attention, as healing them will be beneficial to our overall health.