Kuwait is a small country in the Middle East known for its magnificent beaches, friendly people, and many historical sites. This country is beautiful and fascinating, but there's a lot to see and do, so we put together this Kuwait travel guide to help you plan your trip.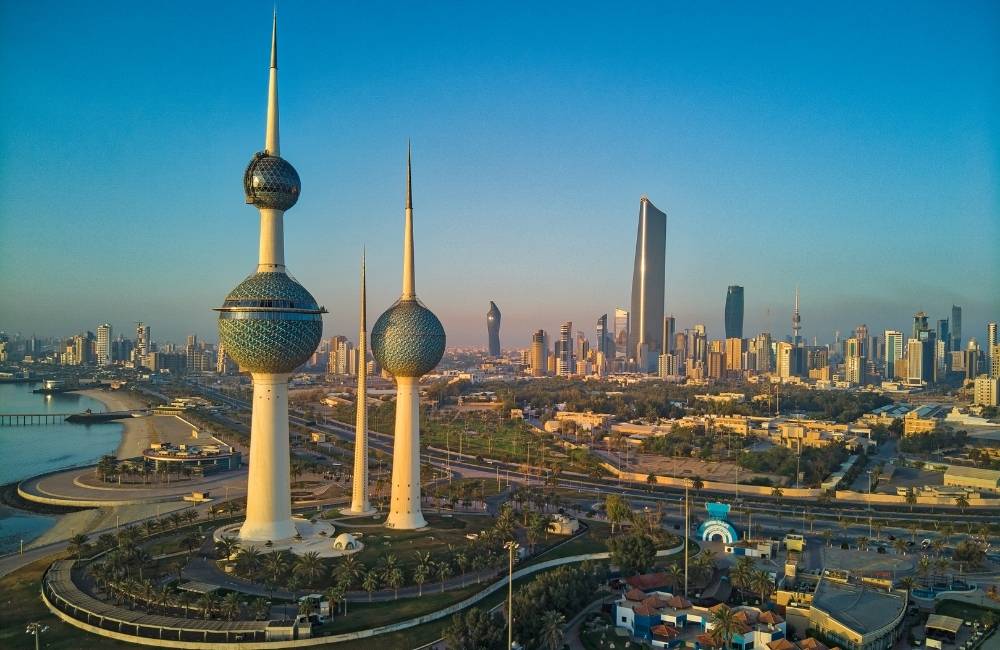 Kuwait Visa Policy
If you plan to visit Kuwait for a short-term educational expedition, tourism, visiting family, or an acquaintance, you might need a Short-term visa. For this reason, the best option will be the Kuwait tourist visa for Indian citizens travelers, allowing them to stay up to 90 days in Kuwait before their visa expires.
Travelers who wish to stay for a more extended period must apply for a long-term Kuwait visa. Visas for long-term stay are typically granted for work, education, or a family reunion.
A Transit visa is provided for travelers whose itinerary involves a stopover in Kuwait. It is valid for one week only.
Kuwait E-visa is available for applicants who are not interested in paper-based applications. Currently, 53 countries can use this service. The 53 countries, mainly based in Europe, are eligible for Kuwait Visa on Arrival. Processing is quick, and visa costs are low.
Depending on the type of visa you request, you will need to provide some accompanying documents.
Health Insurance
Documents for children
Copy of Identification Card
Passport
Application form
Photo
What's So Special About Kuwait?
Kuwait is a fascinating country located in the heart of the Arabian Peninsula. The locals are incredibly welcoming, and the country is rich in culture. There's something so special about Kuwait that sets it apart from all other countries in the region.
For starters, Kuwait is home to some of the best shopping in the world. You can find anything and everything you're looking for, from high-end designer brands to local handicrafts. For those who wish to save a few dinars, there are plenty of bargain shops.
Kuwait is also well known for its restaurants. Whether you're in the mood for traditional Kuwaiti food or something a little more international, you'll be able to find it here. Everything is fresh and delicious, and the prices are very reasonable.
Another thing that makes Kuwait so special is its natural beauty. The desert landscape is truly stunning, and the palm-lined beaches are a dream come true. Whether traveling with a group or on your own, there's something for everyone in Kuwait.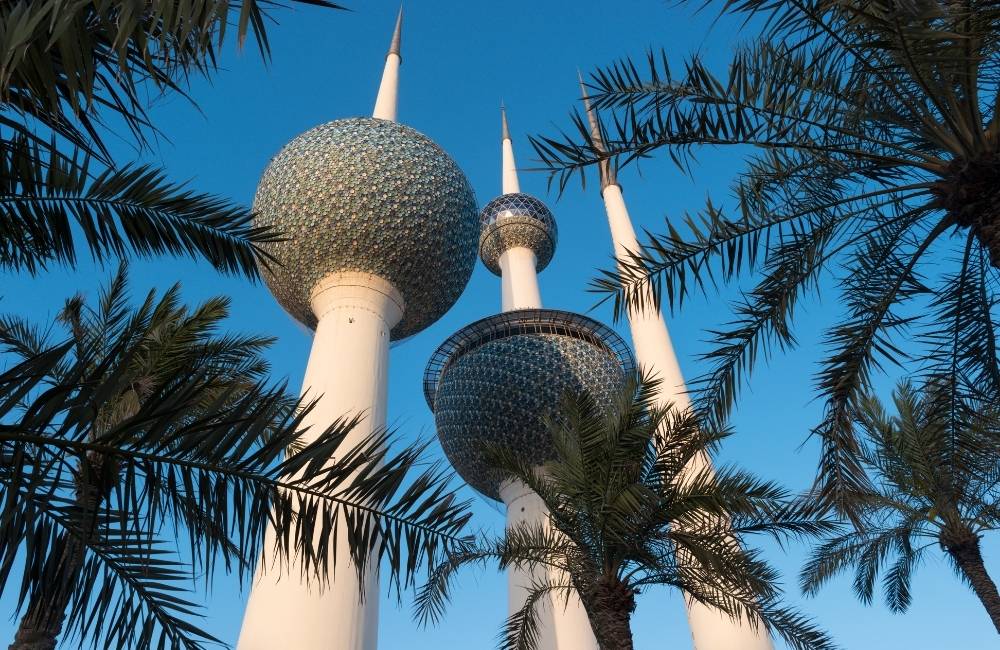 What should I know before I go to Kuwait?
Kuwait is a country located in the Middle East. If you're planning on traveling to Kuwait, you should know a few things before you go.
Early bookings are recommended for travelers who are on a budget. Finding accommodation during high seasons is costly; off-season bookings are cheaper and save you significant money.
An important thing to remember is that Kuwait is a Muslim country, and as such, Islamic customs should be respected. Women should dress modestly and avoid wearing revealing clothing.
Alcohol is not allowed in Kuwait, so it's best to leave any alcohol-containing items at home.
Homosexuality is also illegal in Kuwait, so it's best to avoid any public displays of affection between members of the same sex.
There are also some health concerns that travelers should be aware of. Hepatitis A and B are both common in Kuwait, so it's essential to get vaccinated against both viruses before traveling.
When it comes to health issues, it's best to avoid the sun as much as possible and drink plenty of bottled water.
Is it safe to travel to Kuwait?
Absolutely! Kuwait is a stable country with no worries about safety. Violence, theft, and insecurity are at a minimum thanks to police and locals working together.
Visitor advice: Be cautious when talking to the locals; close contact with the opposite gender is taboo, and covering your head is a tradition, especially for women, in public places.
What to Bring with You in Kuwait
When traveling to Kuwait, it is important to pack appropriately. The following tips will help you prepare:
Pack light. Kuwait has a hot and humid climate with temperatures of 29 to 50 degrees, so you should pack clothing that is lightweight and breathable. It is also a good idea to pack clothes that can be easily mixed and matched, as you will likely want to wear them more than once.
Wear sunscreen, insect repellent, and hats or sunglasses to protect yourself from the sun, as well as clothing. You may also want to bring along bottled water and snacks, as these can be hard to come by in Kuwait.
If you are planning on sightseeing or touring, bring along your camera and any other necessary equipment.
Where to Stay in Kuwait
When deciding where to stay in Kuwait, there are several factors to consider.
First, you have to decide whether to stay in Kuwait City or one of the smaller towns or villages.
The city has the most options for accommodations, including hotels, apartments, and villas. There are also a few resorts on the outskirts of town.
If you prefer something more rural or want to be closer to nature, then one of the smaller villages may be a better option. There are a limited number of places to stay in these villages, but they offer a more authentic Kuwaiti experience.
Another option is to stay in a hotel or apartment. Most tourists stay in hotels because they are generally safe. Apartments come at a higher price than hotels, and you must do more research before selecting one.
For those looking to stay somewhere luxurious, the Regency Palace Hotel is the perfect place for you. The hotel features stunning city views, as well as luxurious rooms and suites. The hotel also has several restaurants and bars and a spa and gym.
For a more budget-friendly option, the Holiday Inn Kuwait City is a great option. The hotel offers comfortable rooms and suites and an on-site restaurant and bar. The hotel also offers a swimming pool and fitness center.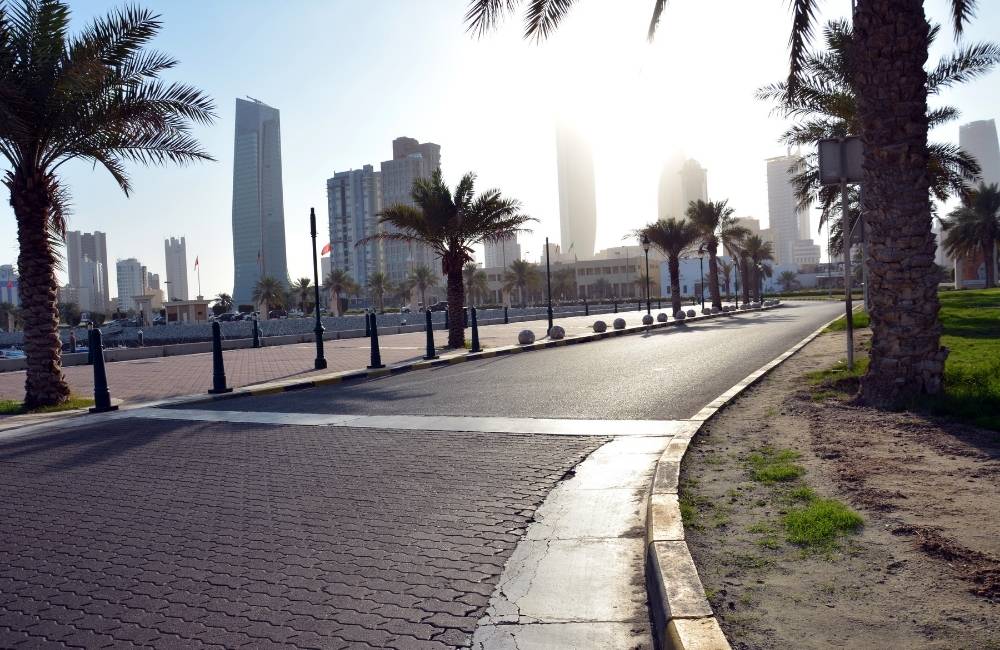 How to Get Around in Kuwait
Kuwait is a small country, making it easy to get around. The roads are well-maintained, and the drivers are courteous.
If you're staying in Kuwait City, most of the attractions are within walking distance or a short taxi ride away. If you are not familiar with the area, it is best to ask locals for directions.
You can take taxis or buses anywhere you wish to go.
The taxis are yellow, and the buses are green. Taxis cost more, but they are air-conditioned and more comfortable. Make sure to negotiate a price before you get in the taxi – rates should be around 1-2 KD for short rides and 3-5 KD for longer trips.
Public transportation is also available in Kuwait, with buses running throughout the city. Buses are cheap (around 0.25 KD) but can be crowded, so be prepared to be squished!
Best time to visit Kuwait
The best period to visit Kuwait is between November and February. This period is characterized by minimal rainfall and cooler temperatures. It is the best time to carry out tourism activities.
Spring is experienced between February and April. It is also considered a suitable time for tourism activities. Temperatures may reach up to 45 degrees during summer. Most buildings, businesses, and households have air conditioning systems to help locals and visitors cope with the hot weather.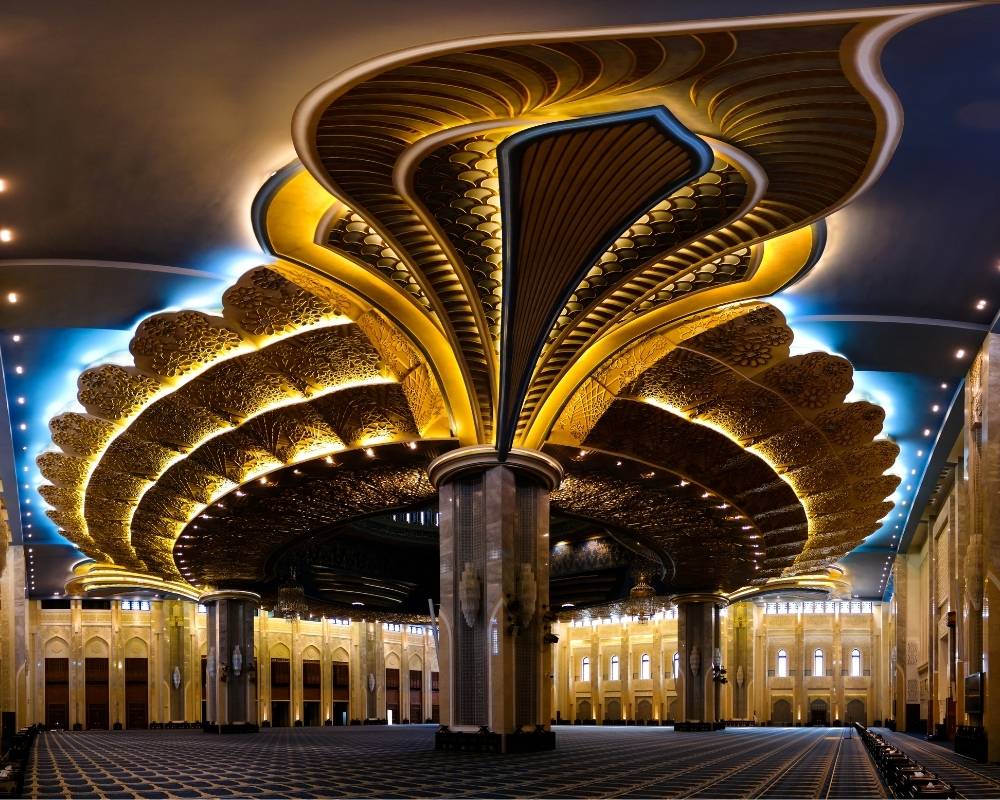 Best Places to Visit in Kuwait
So many places to explore, you'll be sure to find something that will make your trip worthwhile.
Kuwait City
One of the best things about Kuwait City is its proximity to the Arabian Gulf. You can easily take a short boat ride to the Gulf and enjoy the beautiful scenery.
Kuwait Museum
The Kuwait Museum is located in the heart of the capital city, Kuwait City. The museum was established in 1971 to showcase the culture and history of Kuwait. It has a collection of artifacts that date back to the earliest times of the country. The museum also houses exhibits that show how Kuwait has changed over the years.
Al-Saud Palace
The Al-Saud Palace was built by the first sultan of Kuwait, Abdullah Al-Salim Al-Sabah, in the early 20th century. The palace is located in the Al-Mubarakiya area of Kuwait City. It is now used as the official residence of the emir. Today, the palace is one of Kuwait's top tourist attractions.
Kuwait Towers
The Kuwait Towers are a great place to visit if you want to take in some of the city's most breathtaking views. The towers are located in the heart of Kuwait City.
Kuwait Heritage Village
The Kuwait Heritage Village is located in the Al-Shuwaikh area of Kuwait City. The village was established in 2002 to preserve the history of Kuwait. The village houses a number of traditional Kuwaiti houses that have been restored to their original state.
Wadi Kabir
The Wadi Kabir is a large canyon in Kuwait City. The canyon is a popular tourist attraction for visitors to Kuwait. The canyon was created by a stream that runs through the desert. The stream was diverted into the canyon by the government to provide water for the residents of Kuwait.
Al-Sabahiyya Palace
This palace is one of Kuwait's most iconic landmarks and was once used as a royal residence. It's a great place to get a photo of yourself standing in front of the palace.
Fisherman's Bazaar
The Fisherman's Bazaar is located in the Al-Shuwaikh area of Kuwait City. It is a major shopping destination for locals and tourists alike. The bazaar has over 700 stalls selling clothes, food, and other items.
Al-Rasheed Park
If you're looking for an oasis of calm, Al-Rasheed Park is the place to go. The park has a large number of fountains, a lake, and lush green grass.
Al-Rasheed Park is located in the heart of the city. You can easily walk there from the National Museum.
Kuwait National Library
The Kuwait National Library is located in the Al-Shuwaikh area of Kuwait City. The library was established in the early 1990s to provide a place for residents and tourists to read books and other publications. The library is also equipped with internet access.
The Grand Mosque
This mosque is one of the largest globally and can accommodate up to 10,000 worshippers. For anyone interested in Islamic architecture, this is a must-visit.
Al-Mallah Road
Al-Mallah Road is the city's main thoroughfare. It's also one of Kuwait's oldest roads, dating back to the time of the Ottoman Empire. There are many different shopping centers along the road.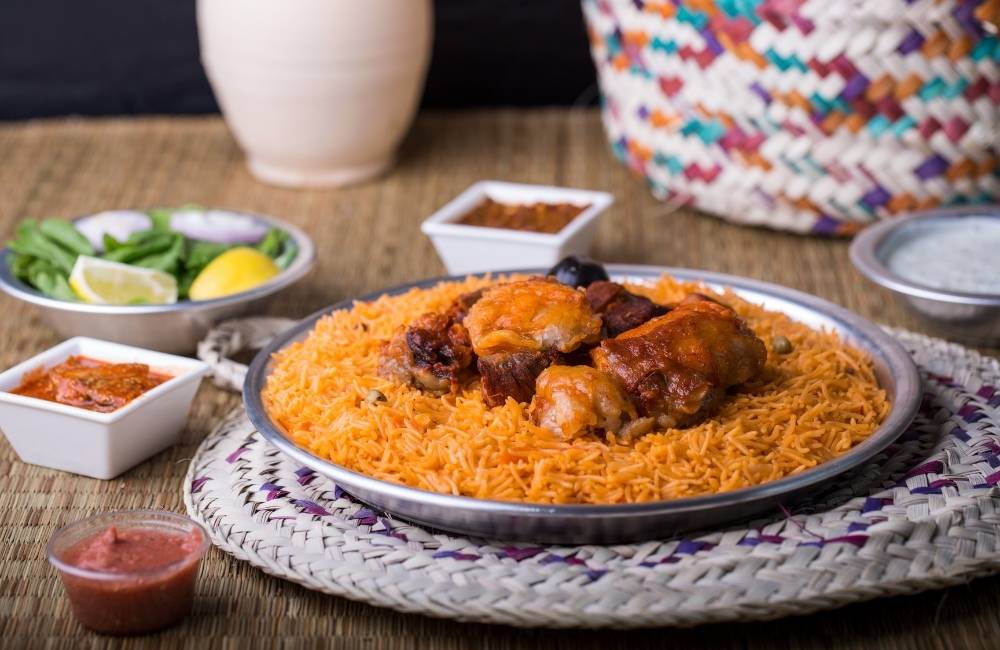 Things to Do in Kuwait
There is plenty to do in Kuwait, regardless of your interests.
If you love the outdoors, there are lots of parks and nature reserves to explore and miles of coastline to soak up the sun on the beach.
History buffs will enjoy exploring the many ancient fortresses and palaces spread throughout the country. At the same time, culture vultures can visit one of Kuwait's many museums or take in a traditional performance.
Shoppers will find no shortage of places to spend their money, with major malls and souks (markets) located throughout Kuwait City.
And those looking for a night out on the town will find no shortage of bars and clubs to choose from.
Kuwait is a great destination for the education-minded traveler, with several universities and numerous private schools. The majority of these institutions are located in Kuwait City, but there are also campuses located in Safat, Al Ahmadiya, Sharq, and Jahra.
For those looking to get away from the city and relax, numerous resorts are located around Kuwait City. The most visited of these is Atlantis in the Palm Jumeirah, home to numerous water parks and shopping malls.
Another popular thing to do in Kuwait is go camping in the desert. There are also many restaurants serving traditional Kuwaiti cuisine.
Most of Kuwait's tourist attractions are located near the city center in the Sabah Al-Salem District, which is home to several museums and cultural institutions.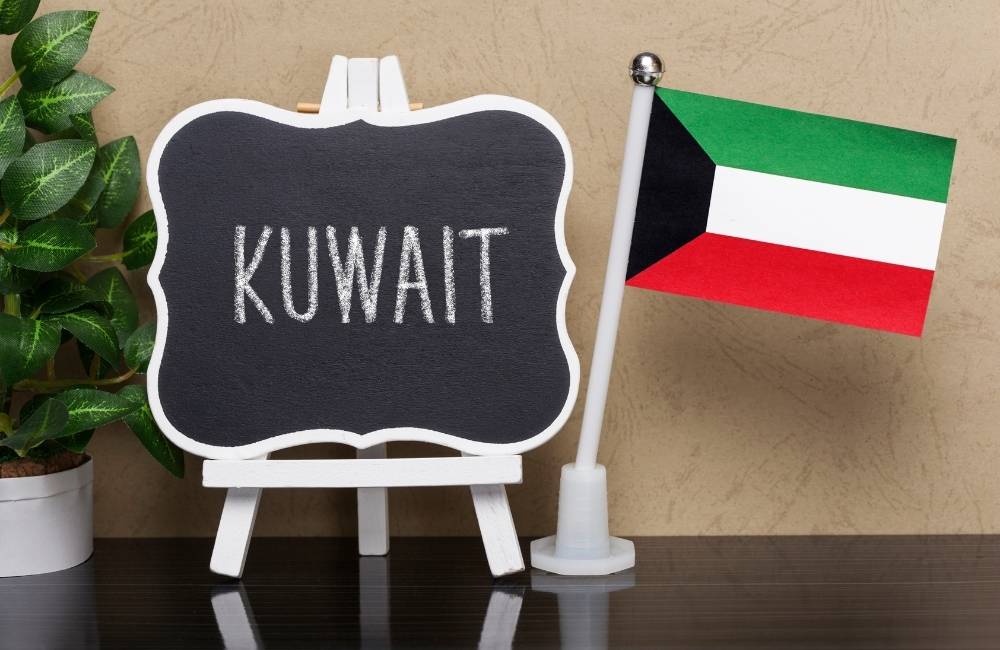 Tips and Tricks for a Traveling in Kuwait
Pack your essentials.
Don't forget to bring a flashlight, a cell phone charger, and an area map.
Know the local laws.
Know how to get around the city you're visiting. For example, if you're visiting Kuwait City, make sure you know how to get around the city. You don't want to be lost in the middle of the desert.
Bring a good book to read.
Be prepared for the weather. When traveling in the wintertime, pack appropriate clothing for the cold weather.
Be respectful of the people and the culture you're visiting. You may not agree with the way they live or their beliefs, but it's important to respect them.
Plan the finances to cover your trip. You can always use your credit card or a debit card, but it's best to have some cash on hand just in case.
Don't be afraid to ask questions.
Stay hydrated.
Have fun!
Bottom line
Whether you want to tour the city, shop for a bargain, or simply relax on the beach, Kuwait has it all.
We hope this Kuwait travel guide offered a comprehensive look at everything you need to know before traveling to this Arabian country. If you're looking for interesting attractions to see, things to do, or tips on where to eat and sleep, this guide has you covered.
So what are you waiting for? Start planning your trip to Kuwait today!