It is that time of the year again. The time of the year when leaves start changing to colors of brown and red and the general population is obsessed with pumpkin-spiced everything.
Yes, we are talking about fall.
With so many choices for this time of the year, it may be hard to choose outfit ideas. After all, we were wearing bathing suits, crop tops, and shorts with sandals just a minute ago. And, with so many changes in the weather during this season, your wardrobe will inevitably change a bit, as well.
If you are indecisive about what to put together for your everyday look this fall, then you are in luck because we have some outfit ideas to help get you ready for the season.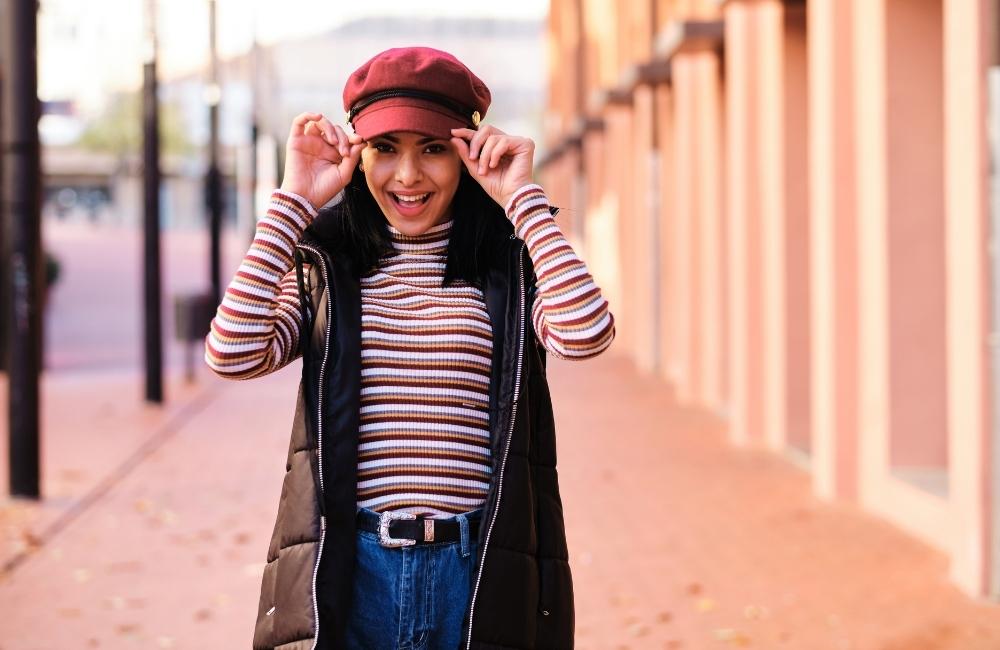 Neon Blazer and Jeans
It is the time to say goodbye to the shorts and say hello to your jeans that have been sitting in the closet for the past three months. Jeans are always a classic to wear on almost any occasion. You can dress them up or make them look casual. Plus, they are perfect for slightly colder temperatures.
However, if you pair your jeans with a bright neon blazer, this can create a fashion statement. You get to kill two birds with one stone by making a statement and keeping warm. Plus, you get to look and feel relaxed and comfortable rocking your pair of jeans.
Custom Clothing
A great way to transfer into Fall is by making custom clothing. The great thing about making custom clothing for the Fall season is that there are various options you can choose from: anything from scarves and hats to jeans and t-shirts. Designs for t-shirts can include cool Fall coloring, a picture of a pumpkin, or a funny Fall-themed joke that you print on your shirt. The best thing about making a custom t-shirt for fall is to dress it up with a scarf and a nice jean jacket. Plus, you are sure to get some great remarks about your customized clothing.
Mini Skirt and Knee-High Boots
This outfit is going to turn some heads and is great for a night out. The knee-high boots will keep you warm, while the mini skirt will make a statement. Do not be surprised if heads start turning when you walk down the street. You can always pair this outfit with a warmer jacket or a thicker long-sleeved shirt if it is colder than usual. No matter how you decide to dress up or dress down, this outfit is a classic Fall look that will help you transition into the Fall vibes.
Sweatsuit and Cropped Puffer Jacket
This Fall outfit idea is for the days where you are running errands or doing some light chores around or outside of the house. The sweatsuit set is optimal to keep you warm and let you feel comfortable, while the puffer jacket is there to make sure you stay warm. If the puffer jacket is too much, you can always trade it for a lighter jacket.
Scarf and Sweater
This last outfit idea is a classic fall look that anyone can rock. A scarf and sweater are sure to keep you warm on those breezy days or nights, and it is sensible but stylish. Plus, everyone has their favorite sweater that they bring out for this particular time of the year. And, who doesn't love a cozy scarf? You can even use your scarf as a shawl if it is big enough.
Making the change to the fall outfits can be difficult sometimes, but it's a lot easier with these outfit ideas.