Whenever there is a need to care for a family member medically, you wish to put your best foot forward. Good medical facilities can be expensive, and the cost of healthcare is steadily rising. Amidst this dilemma, the only solution you have is to lean on your health insurance policy.
A robust health insurance policy can help you manage the situation when you are in the middle of an emergency. It can assist you with getting immediate medical attention without having to go through a long process.
A health insurance policy offers the support required in case of critical illnesses and during the grueling process of surgeries, treatments, and other such instances. It gives you the necessary coverage to get through various health-related emergencies.
But, before you go and buy your health insurance policy, here are some factors that you should consider when choosing the right health insurance policy in India.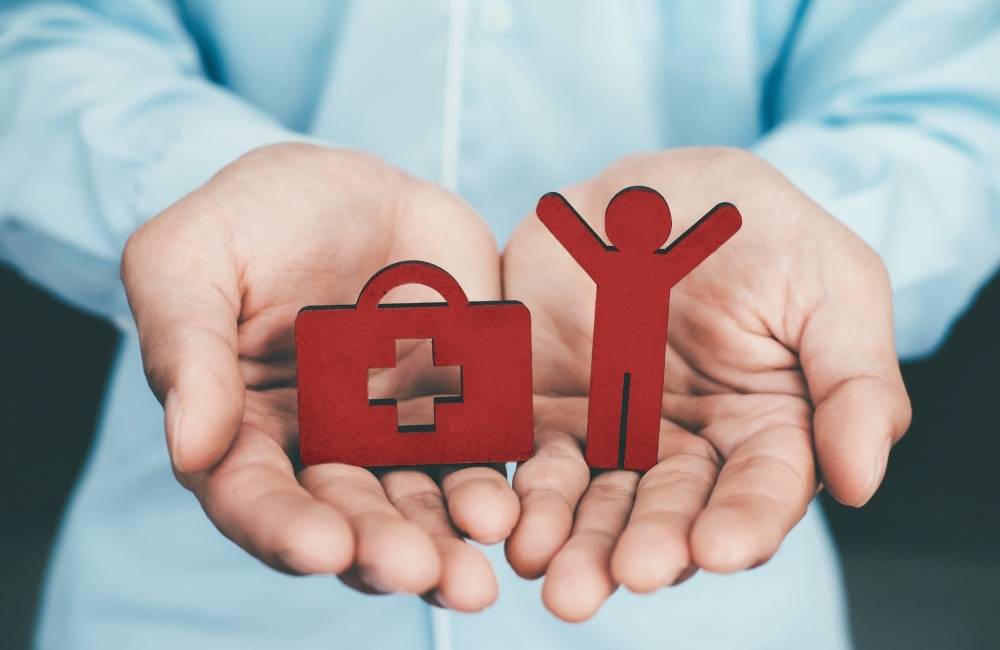 #1 Compare policies and coverage
If you look at the options online, there is a long list of policies that you can choose from.
Compare each policy's premium, benefits, and features to know which is the best fit for you. If you are looking for a specific type of policy, then look for that particular feature.
For example, the best policy to protect you against the ongoing global pandemic is coronavirus health insurance. This health insurance is a tailored policy that covers hospitalizations and costs incurred due to treatments of coronavirus. It covers costs pertaining to coronavirus like daycare procedures, ICU room rent, road ambulance charges, and so on.
#2 Define your budget
Every policy has its own perks, and a comprehensive health insurance policy is the best kind of protection available. However, the features and benefits of a policy are proportional to the cost of the health insurance policy.
The best way to start your search and narrow your options is to go by a predetermined budget.
If you cannot afford a certain plan, it will put you under financial pressure. You can also look at policies that are less expensive as they may suit your needs better.
#3 Choose between individual and family floater plans
When you consider which plan to choose, consider your dependent parents or spouse and then evaluate the situation.
A family floater plan is when the entire family is insured, and the sum assured is a fixed amount for all of them. An individual plan is when an individual is assigned a separate amount.
A family floater plan is suggested for smaller families, whereas an individual plan is useful for you if you have a big family and aged parents.
#4 Check the cashless hospitalization network
Insurers have a network of hospitals they have collaborations with. These are helpful in case of an emergency as they have the option for cashless hospitalization. It not only saves precious time but also reduces the effort required to get one admitted to the hospital.
You should assess the network of hospitals that the insurer has. The more widespread the network, the better it is for you.
#5 Claim process and documentation
Insurance companies have standard processes for the insured to get reimbursement through claims or cashless claims. This might seem trivial at the time of buying the insurance policy, but during a time crunch, these can be a real time-saver and keep you stress-free as well.
A convoluted process can be troublesome and waste your time and effort. The best method is to do the documentation online and avoid confusion.
#6 Note the claim settlement ratio
The claim settlement ratio is the percentage of the total number of claims received by the insurer against the total number settled by them. A high settlement ratio is always a good sign and means that your claim will not be rejected by the company unless there is a major issue.
#7 Look at the waiting period for pre-existing illnesses
All insurance policies have their own parameters for pre-existing illnesses. For almost all illnesses, there is a waiting period.
Pre-existing illnesses are more common amongst older people, and for their benefit, it is essential to look for a policy that has the least waiting period and the best coverage for the said illness.
Some illnesses have a waiting period of up to a year or more, and the policy is invalid till the time the waiting period is not over.
#8 Check the exclusions under the policy
Exclusions are just as important as inclusions. If you buy the health insurance policy thinking about a certain situation and it cannot support you during the time of need due to exclusions, it can be a waste of your resources.
Whenever you pick a policy, ensure it is comprehensive health insurance and illnesses like hernia, sinusitis, cataract, and so on are covered.
A lot of policies exclude dental treatments and many other common illnesses from their list of coverage. These illnesses are relatively common and are rising due to lifestyle changes.
A health insurance policy is an investment like any other investment, but the major difference is that it can be a matter of life and death. Your dependents trust you to make the right decision, and you should be mindful of what you decide.