While traveling to work or other places, you'll most likely bring materials you'll use there. These can be documents, laptops, clothes, and other essential items. Due to this, you need a travel bag to keep those items together.
There are a lot of travel bags available, so it's a good idea to do some research and find one that's right for you.
If you're a travel buff, though, there are a few bags that stand out from the rest. Here's our little guide to help you choose the best designer bag for your travel.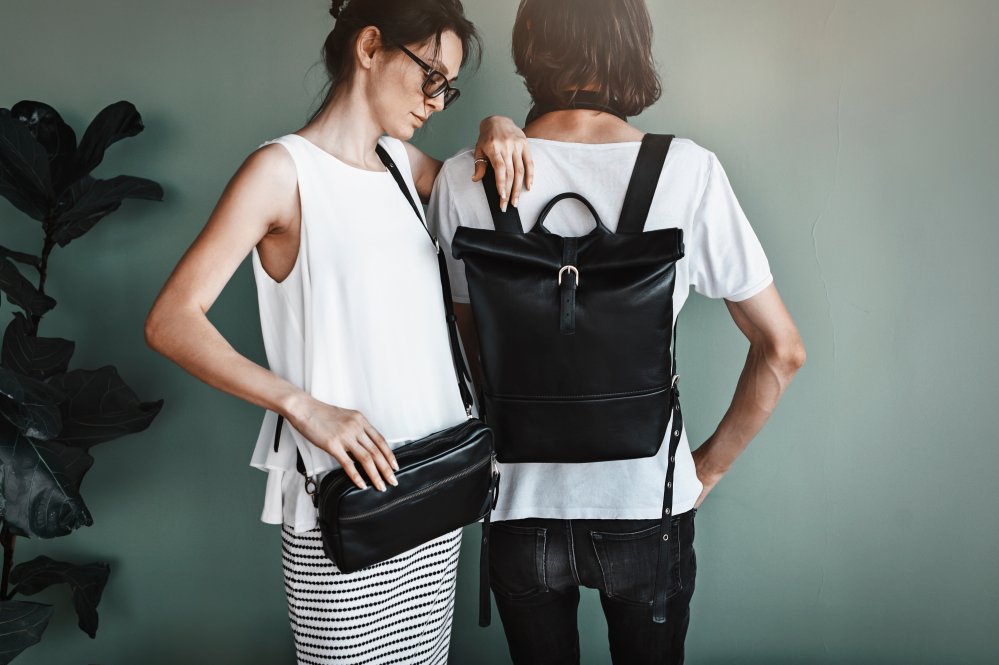 1. Consider Leather
Material is essential when selecting your travel bag as it can determine your travel bag's durability, washability, and maintenance.
There are several materials you can select for your designer bag. However, you can reap more benefits by opting for leather.
Choosing leather for your travel bag offers an extra layer of sophistication and style during your journey, so you can travel without sacrificing your look. The Von Baer designer travel bags, including their carry-on bag with wheels, offer the highest quality full-grain leather, as well as dedicated laptop pouches when you're traveling for work.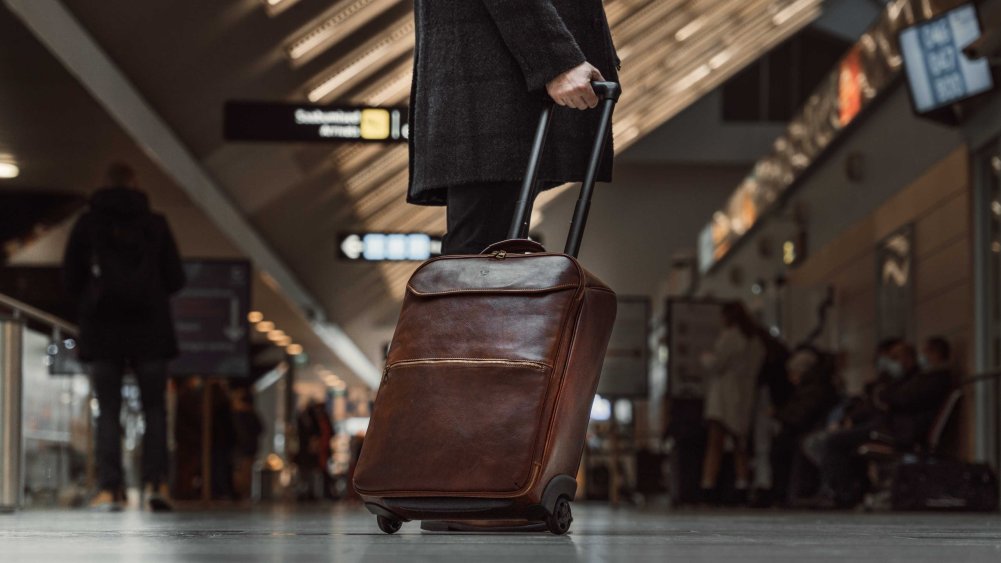 2. Evaluate Your Budget
Budget is another crucial factor to consider when choosing the best designer travel bags. This is the amount of money you're able to raise for the bag.
The various available travel bags are priced differently. Some are cheap while others are too expensive.
Find a bag that accommodates your budget. This ensures you're not straining to raise funds for your designer bags.
3. Choose a Good Quality
Selecting a cheap designer bag for your travel needs is good because it enables you to save a few coins. However, you should also consider its quality.
Most quality travel bags are priced high. Due to that, you must be willing to go deeper into your pockets.
One of the benefits of selecting a quality designer bag is its durability. Such products can last longer. This ensures you're not returning to the shop to buy another one any time soon. Therefore, getting high-quality designer bags enables you to save a lot of money in the long run, especially if you're a regular traveler.
4. Find The Right Size
Designer travel bags come in different sizes. These include small, medium, and large. Your size selection is determined by what you want to carry in your bag. For instance, if you want a bag to carry a laptop and documents alone, you may select a medium size.
If you want to travel to a place where you'll spend several days, you can choose a large size that can accommodate all your essential items.
One of the benefits of selecting the right size is to keep your items in good condition. Carrying several large items in a small bag adds more pressure to it. This not only damages your bag but also the items within it.
On the other hand, a large bag isn't recommended for a few or small items. When you do so, such items will keep moving inside your bag. This affects your comfort. It can also damage your fragile items.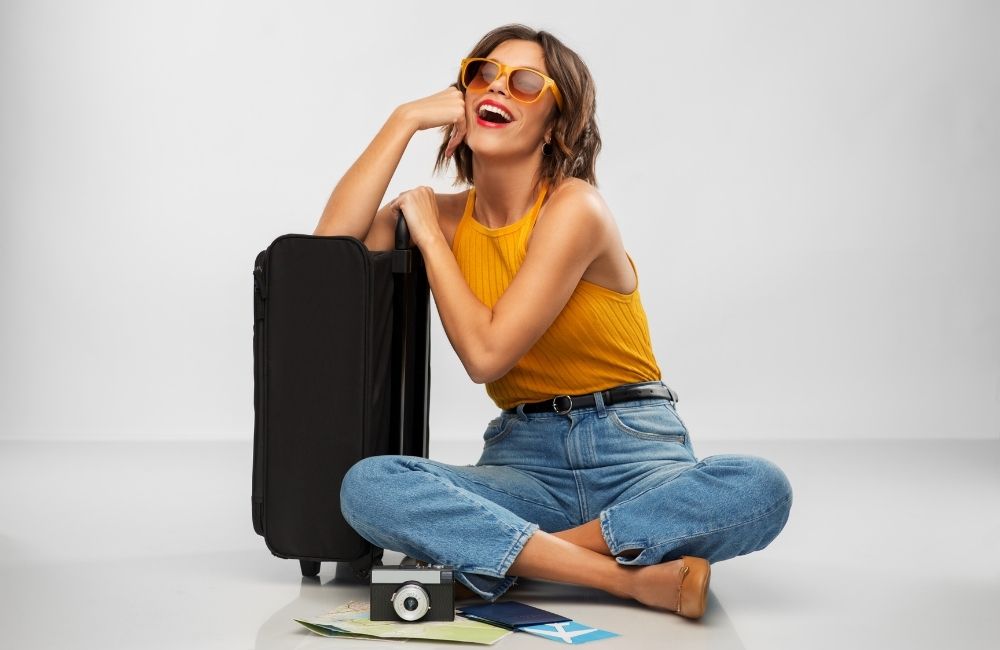 5. Buy a Breathable Bag
Finding a breathable designer bag is essential for your travel. This is important, especially when going to harsh weather conditions like high temperatures.
Breathability is the ability of your bag to maintain a room temperature. It achieves this by allowing air and moisture to flow freely within it. This helps prevent your bag from sweating, thus promoting the safety of your items.
6. Select Color Wisely
When choosing the best designer travel bags, it's good to note that designer bags come in various colors. However, not every color can be best for you. The selection of your color will depend on the occasion you want to attend. For instance, the color you select for official meetings may differ from social gatherings.
Besides, the selection of color may depend on your gender. The most preferred color for men is black and brown. On the other hand, in addition to black and brown, women also prefer red, mustard, and forest green designer bags. Select your color wisely.
7. Consider The Origin
Although ignored by most people, place of origin is crucial when choosing designer bags. This refers to the country in which a specific bag was manufactured.
Several nations produce designer bags, but their standards vary greatly. While most of them produce high-quality designer bags, others supply inferior products. Research to find the countries known to produce the best designer bags. After that, you can source your bag from one of those countries.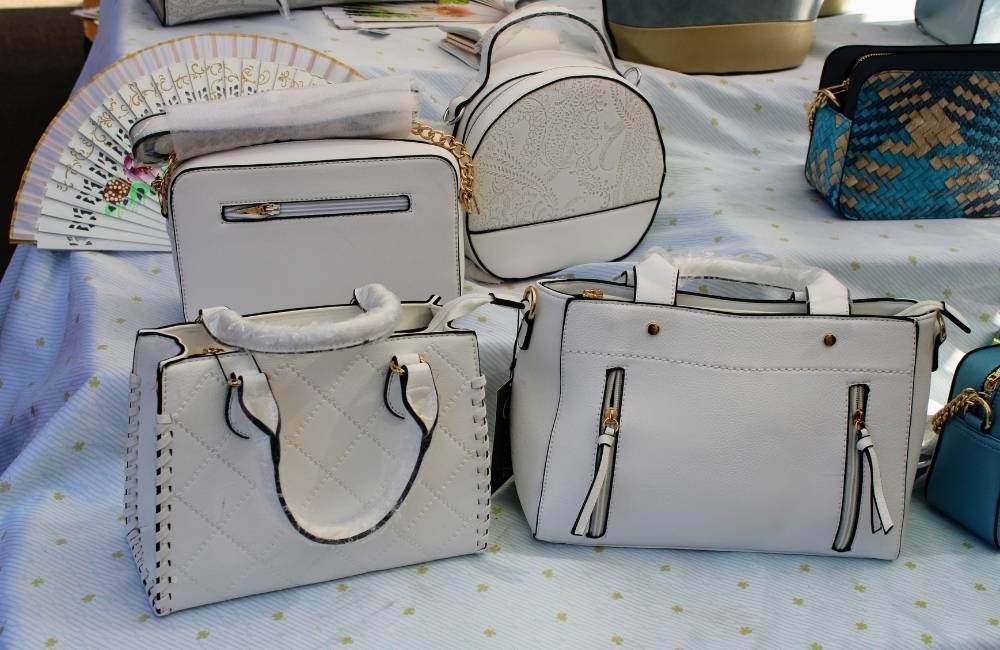 8. Evaluate Seller's Reputation
As mentioned in the previous section, some countries are believed to supply better designer bags than others. However, you shouldn't make your final selection merely on the country of origin. Some brands in some of these countries still produce low-quality products or offer poor customer service. That's where the seller's reputation comes in.
Reputation refers to how other designer bag buyers view the seller in question. They express their opinions by leaving comments online. By reading such comments, you can know your seller's reputation.
Customers' comments can be classified into two major categories. That's positive and negative. Many positive testimonials can be an indication of a good designer bag seller.
Consider sourcing your travel bag from such a company. On the other hand, you should avoid any designer bags seller with several negative opinions on their online platforms. Such a firm might be providing low-quality products or poor customer service.
Takeaway
A travel buff should do their research when choosing the best designer travel bags. Not all bags are created equal, and some are better suited for travel than others.
By taking the time to find the perfect bag for their needs, you can be sure that their belongings are safe and organized on their next trip.
Be sure to consider the features of the bag that are important to you and find a bag that will suit your needs. Whether you are looking for a stylish everyday bag or a versatile travel bag, there is a designer bag out there that is perfect for you.