There's nothing better than hosting the ultimate party; the one everyone's talking about for weeks, months, even years to come.
Planning an event is a lot of work, and the more people you invite, the more work there is to be done. But, it all pays off in the end after seeing the smiling faces of your guests.
If you want to spice up your party, don't toss out the thought of a theme party just yet.
Sure, the idea itself may seem cliché. However, it's a ton of fun.
People love an excuse to dress up beyond the typical "jeans and a nice top" or that same little black dress they wear to every nice event.
If you don't know where to begin when planning a theme party that's over the top but not overdone, here are a few ideas to guide you along your party planning journey.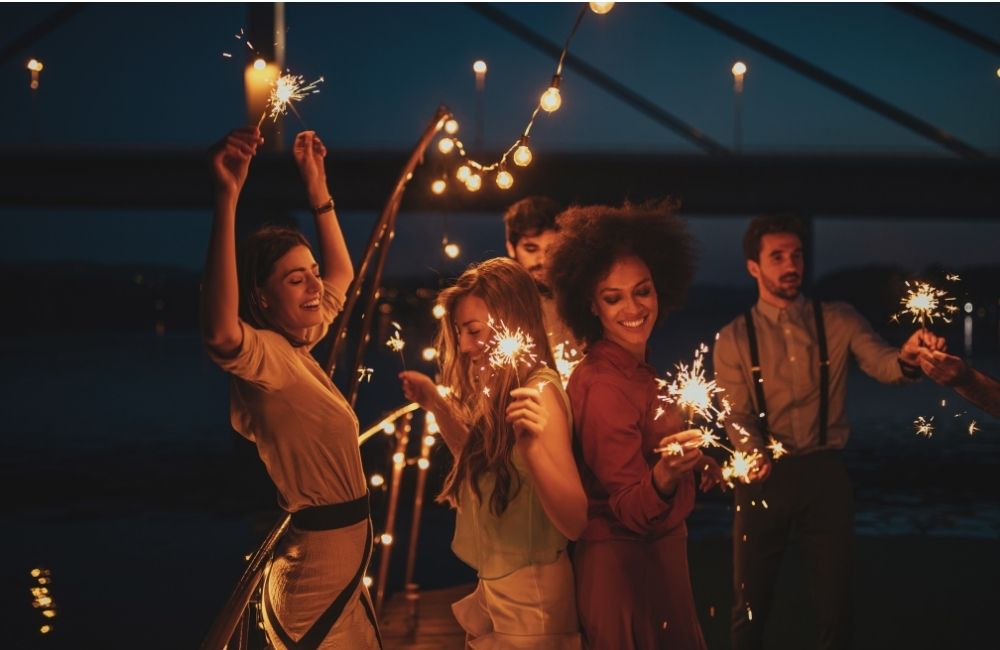 What is a theme party?
A theme party is an exciting way to throw a party with friends. It involves creating an atmosphere centered around a specific theme.
Parties with a theme are a great way to commemorate big achievements and create lasting memories.
A theme can be anything, from vintage cars to pirates, and is usually chosen by the host or guests.
You can host a theme party for any reason, including a birthday, a holiday, a get-together, or just because.
There are so many themes available that you won't have trouble finding one that fits your personality or interests. They can also serve as a great way to get people talking.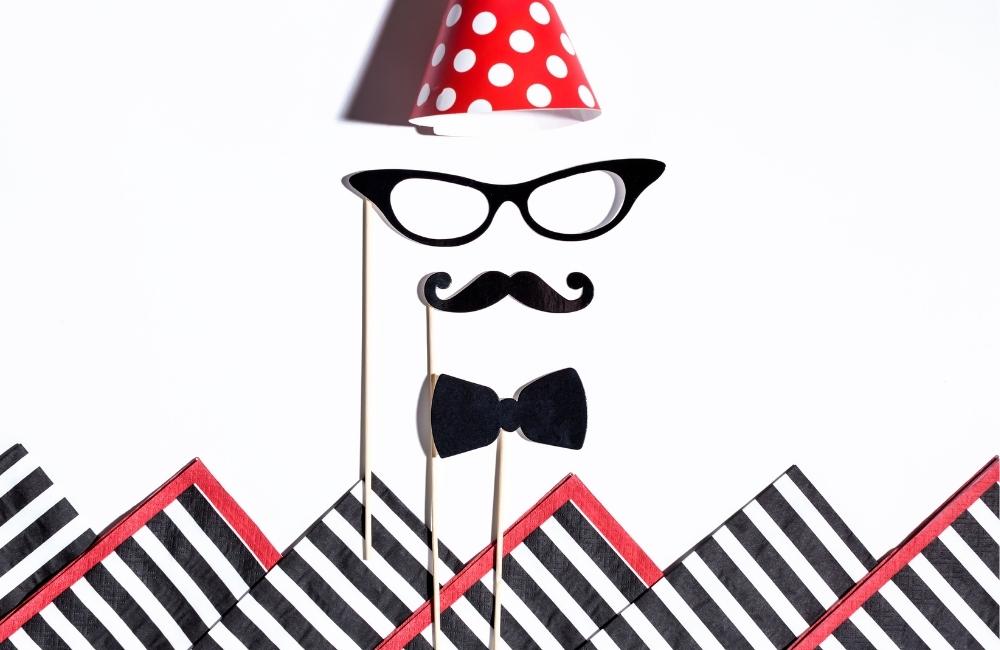 How to Decide a Theme
If you don't choose the right type of theme, a party can appear dull.
Some theme party ideas may seem stale, but not if they are executed properly. Choosing a theme requires a lot of dedication.
In order to make a theme party a true success, you need to make it as huge and extravagant as possible.
Decide whether to host a traditional themed party (i.e., Halloween), a modern/hipster-themed party (i.e., Coachella) or another style party (i.e., beach). Then you'll know which themes you want to incorporate when planning decorations and food items.
If you decide on a hipster theme, you might choose to decorate in black and white colors, use lots of neon lights, play music by bands like Vampire Weekend, and serve food such as pizza and burgers.
Want to plan an adult prom night? Instead of showing up to your house in ballgowns, you can rent out a cheap local hall, hand out boutineers, set up a photo booth, and crown a prom king and queen at the end.
Interested in an old West cowboy theme? Host it at a stable and offer free horseback rides for guests.
Whether it's setting the scene with decor, interactive activities, and take-home favors, those extra touches can turn a basic theme party into an incredible night everyone will remember.
When people gather and enjoy themselves, they create the most memorable parties. More fun means a better party, which means more people keep it going.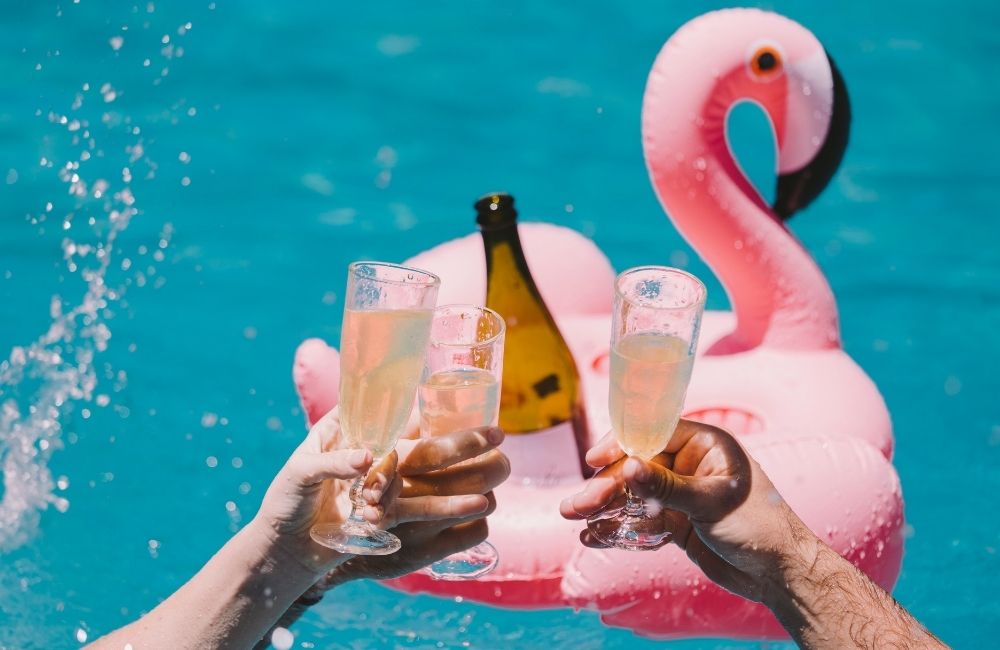 Rocking Ideas for a Theme Party
From kids' favorites like circus parties and pirate parties to more grown-up themes like Hawaiian Luau and Mexican Fiesta, we can make your event exciting and fun for all!
A theme party can help make your next office party, birthday celebration, or just get-together extra special. Here are some ideas that will make your event a memorable one.
Gangster
Fairy Tale
Pirate-themed party
Superhero
90s Retro
Crazy theme party
Star Wars
The Breakfast Party
Back to School
Halloween
Christmas
Valentine's Day
Sweet 16
Quinceanera
Hogwarts Castle
Game of Thrones
Alice in Wonderland
The Matrix
Gotham City
The Great British Bake Off
Star Wars
Carnival time
Jungle Party
Luau time
Super Bowl
Welcome Snow
Hello Ice cream
Casino
80's party
Gothic
Chic party
Southern
Craft night
Scavenger hunt
Backyard barbecue
Round of Gold
Watermelon craving
Disney prince and princesses
Monster Mash
Sci-Fi
Renaissance Faire
Medieval/Nordic
Time-travel party
Love is in the air
Pop art
Barbie world
Masks and Mimosas
Glow in the dark
Bond 007
Sage and sangria
The end of the world
Pool party
Bohemian nights
All red
Rainbow colors
All things neon
Unicorns and sprinkles
Florals all the way
Pet party
Creating a plan
Party planning can be challenging, especially if you don't have much time to spare.
Consider these points before you go ahead and buy that pink and white frilly cake, or, worse yet, the chocolate shaved ice.
Consider how many people you are inviting.
Look up ideas on Pinterest.
Think outside the box and develop your own theme.
Think about what the guests like to eat and drink and what is readily available in the season.
Regardless of where you're hosting your party, always consider the guest's dietary and religious requirements.
Plan out activities. Prepare food, games, and decorations. Furthermore, consider how much alcohol your venue allows and if there are any age restrictions.
Don't forget about the weather—if your party takes place indoors, make sure your home is warm enough.
Choose a location for the party, such as someone's house or a venue. Restaurants, offices, and homes can also host theme parties.
Planning everything in advance will keep you from experiencing last-minute hassles.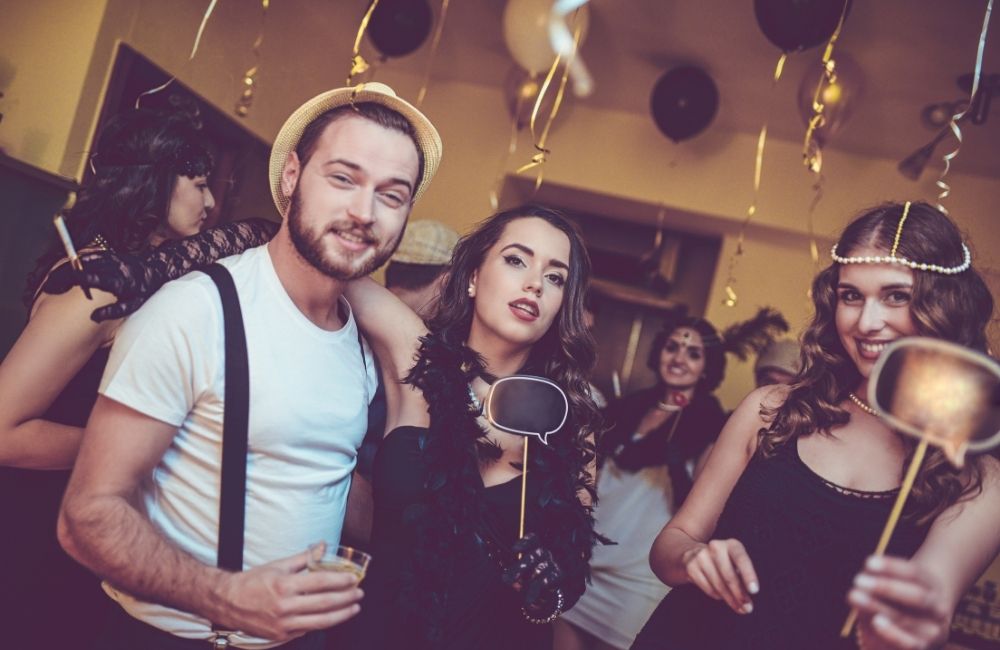 Invite the right people
An excellent theme makes a good party. The same goes for inviting friends.
If you're hosting a football party, for instance, you should invite friends who share the same interest.
Is there someone you wish to honor? Choose colors, songs, foods, etc., that are related to their favorite things.
A good party starts with the right guest list, the right location, and the right budget.
But how do you invite the right people?
Be honest, first: You know who your true friends are. A friend who is always there for you and supports your goals. Among them are those who make your life better in many ways.
Consider your budget
While it's easy to blame the guests for not helping out with this cost, it's equally important to ensure you're financially ready to throw the party.
The first step is to estimate the expenses of your party. The average party cost is about $250, but the cost may vary depending on the theme of the party, the number of people attending the party, the party planner's services, and the party style.
Invest in things that will make the event special, such as decorations, invitations, and favors. You can also receive a discount if you buy the party supplies in bulk.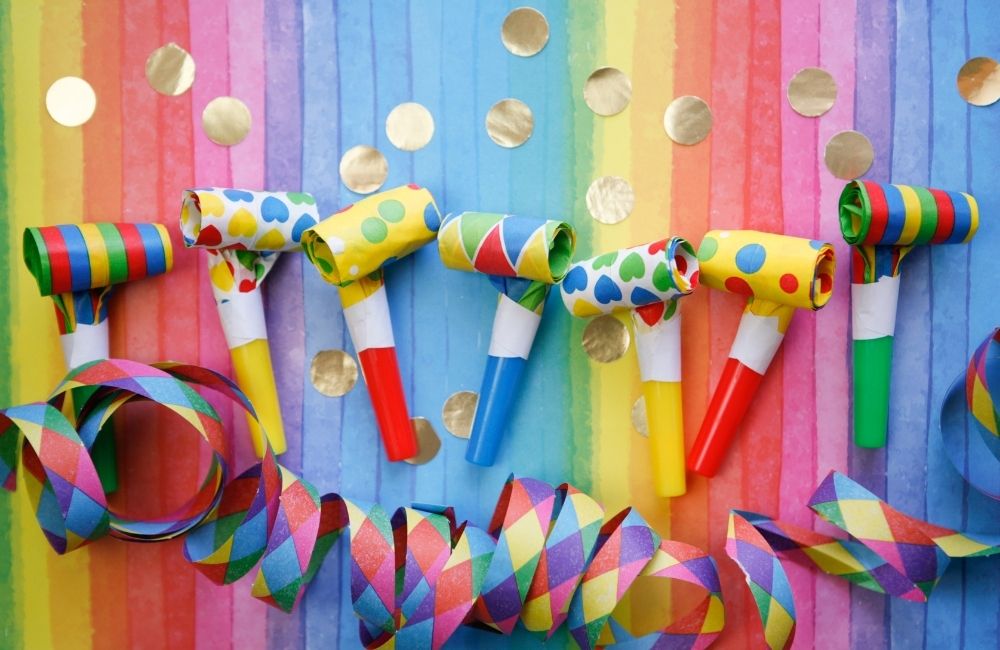 Decor
Putting together a theme party is fun! To set the right mood, determine what you're celebrating.
If it's a 1920s Great Gatsby-themed party, you may want to emphasize an elegant ambiance by showcasing lots of candles and flowers, or if you're throwing a masquerade ball, hang fabrics from the ceiling and invest in lots of masks.
Here are a few tips to seamlessly inject some personality into your party:
Showcase a favorite prop
Turn any item into a unique feature
Decorate tables or walls
Hang up pictures
Make balloons look more beautiful
Add colors to the rooms
Use fresh or dried flower arrangements as centerpieces on tables throughout the room
Instead of buying plastic cups at a store, purchase reusable glassware
Add pom-poms to the ceiling beams, placing them throughout the room, and even attaching them to balloons
Hang streamers from the ceilings. Just use tape and string. Keep anything flammable away from them.
Use black lights or glow sticks in place of candles
Starting with the basics is best: balloons, streamers, tablecloths, napkins, plates, cups, etc. Later, you can add more. A thrift store is also an excellent place to find vintage furniture and decorations.
If you're having trouble finding decorations that match your theme or are too expensive for what's available, then go ahead and make your own! Balloons, streamers, confetti, glittery items, etc., are excellent decorations.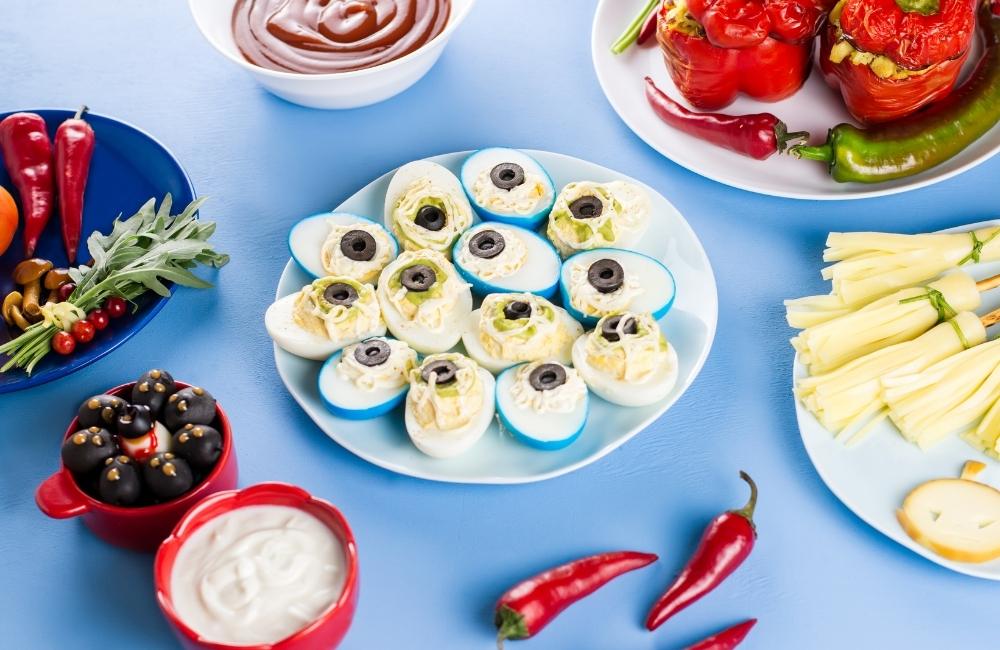 Foods and drinks
Make sure the drinks and food are in line with the party theme.
If you are planning a party celebrating the 4th of July, you can serve hot dogs, hamburgers and potato salad.
If it's a birthday, it is important that the cake is big and the candles are lit.
To throw a Halloween party, dress up and bring candy along with you.
Circus party? Rent a popcorn or cotton candy machine, serve hot dogs on the roller board, and offer full-size boxes of candy.
Second, decide on the type of drinks to serve. If you're planning an adult party, you can offer some alcohol. You can also serve juices, water, coffee, and tea. A child's party can include juice or soda.
Hosting a decade party? Learn what was popular during that time, including what cocktails were served. Browse Pinterest for inspiration if you're not quite sure.
With a party theme in mind, you will know what you can serve and what you should buy.
Fun activities
Party themes can be challenging to start, but they can also be fun. Looking for activity ideas for a theme party?
Go scavenger hunting
Brainstorm ideas with your guests
Play with glow sticks
Have a dress-up party
Fly kites
Make a scrapbook
Build a puzzle
Play some board games
Create a collage of pictures and memories
Set up a photobooth
Film night with popcorn and snacks
Jello wrestling
Yard Games
Play the "name that tune" game
Do a "loser has to do x" game
A contest for the best costume
A water fight
Take silly selfies
Tissue paper flowers
Music
At any gathering, entertainment can bring guests together. The right entertainment can help break the ice between complete strangers. Additionally, it can set the right mood for your theme.
If you're looking for entertainment that might be out of the ordinary at your party, you might consider comedians, jugglers, and magicians.
You're likely to find a DJ or a band at any party, and that's not surprising at all.
Music is integral to creating the perfect ambiance, and there's something to suit any occasion and any theme.
Perhaps you are thinking something like, "Is my 1980s Spotify playlist good enough for my 80's theme party?" Sounds acceptable for some, but what do you think your guests would say if you hired the popular '80s band Tommy Tutone to play at your event?
Entertainment is a good option if you want to spend all your budget on one thing.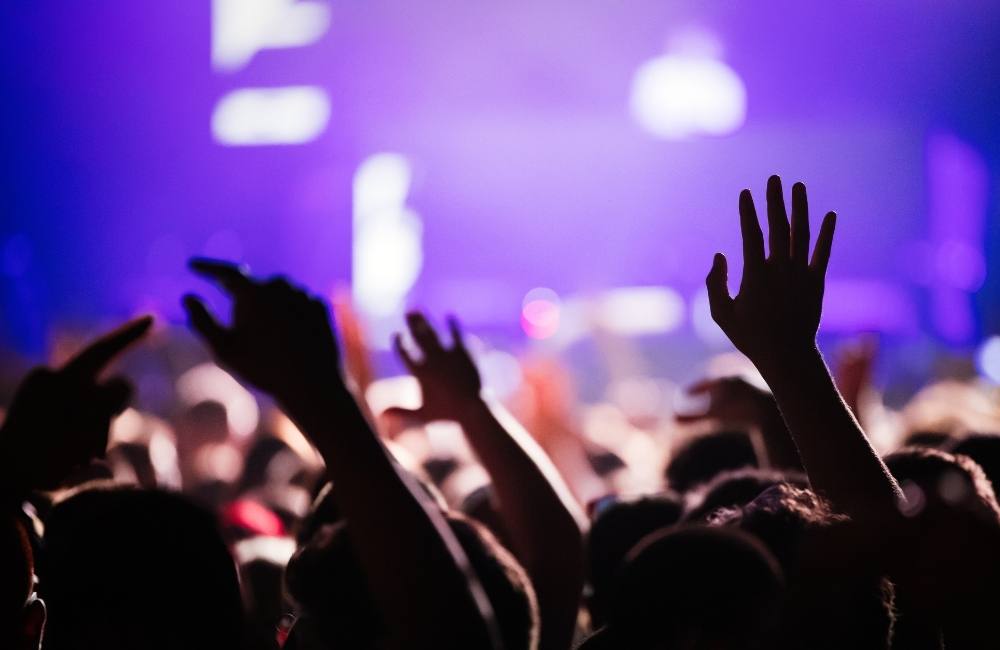 More Tips for a Perfect Theme Party
Take it one step at a time. Focus on just one thing you want to perfect at your theme party. There may not be anything else you can slack off on, but you can for that one thing.
Do the best you can with the time and resources you have, and everything else will fall into place.
Even though hosting a party can be fun, if the mess doesn't go away after the last guest leaves, the situation will not improve. Keep the party area clean by tidying up five minutes after guests leave.
No matter how small or large the room is, keeping the air conditioning set to a cool setting will help prevent guests from becoming uncomfortable.
Be flexible when hosting a party. Whenever people bring a side dish or bring paper plates, take advantage of it.
Have kids? Be sure to give them a place to sit or something to do; otherwise, they might get bored. Let your guests know whether kids are invited or not.
Don't forget to enjoy the party as a host. Don't apologize for the lack of decorations or for the lack of food. Having a good time will make the party even better.
Bottom line
Hosting your own theme party is not only fun but also educational. Not to mention, it's a terrific way to reconnect with people!
If you plan to throw a theme party, do you have previous experience planning parties? If not, you should probably start by looking at other people's theme parties and figuring out what they did right and wrong.
Depending on who you're planning it for, you may want to tailor the theme to their interests. Take time to enjoy your theme party, whatever you do!
To make planning your theme party easier, you can also hire a professional to do it for you.