Shameless is an American television series, which belongs to the genre of comedy-drama. The show was developed by John Wells and adapted to Paul Abbot's British series with the same name. Its first season was launched in the year 2011 and is still going on with its tenth season. This show has also been nominated for two golden globe awards. It is loved so much by the audiences that they often search for shows like Shameless on Netflix.
Plot of Shameless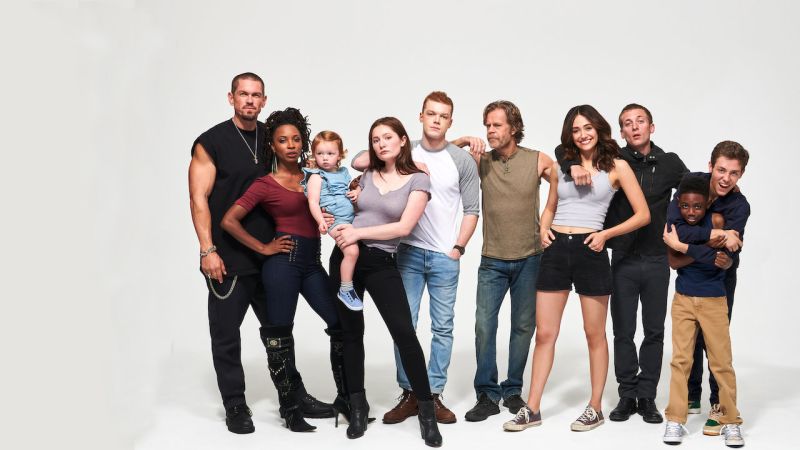 This series's story is about an Irish-American working-class family – the Gallaghers, whose head is Frank, a single parent of six children. Frank is a major alcoholic and, therefore, cannot look after his children. So, his eldest daughter Fiona takes up a parent's role and looks after and takes care of her younger siblings. All the drama and comedy are based on this plot, and you get to see an epic drama of this dysfunctional family that will get you ROFL and makes you introspect at the same time.
If you are a comedy-drama genre fan and love Shameless and want to explore more, here is the list of fifteen shows like Shameless and available on Netflix.
United States of Tara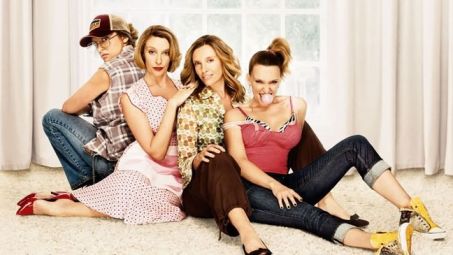 This show focuses on a suburban professional woman, housewife, and mom Tara Gregson. She has been diagnosed with Dissociative Identity Disorder because of which she sometimes does not feel like herself. Due to her DID, Tara, her family, and friends deal with the fallout with the ups and downs. This drama series will make you giggle. You will also fantasize about how the series has put this grave situation into humor and how this dysfunctional family goes through all the ups and downs that life has given them. Toni Collette has very well taken this role on her shoulders and shows all the emotions rightly.
Nurse Jackie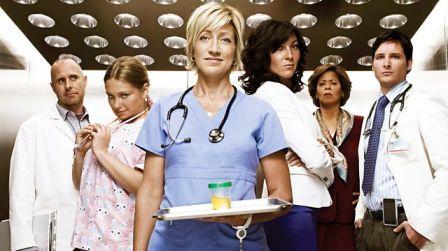 This epic show is an American medical comedy-drama. It was launched in the year 2009. This show came out with seven successful seasons. With Edie Falco playing the lead role, this show is all about the different phases and reality of life in a very light-hearted manner. Edie Falco, who plays Jackie Peyton, works as an emergency department nurse at a new york city hospital. How does she go through her daily life dealing with her patients, co-workers, and doctors, and above all, herself, is what the show is about. This show has won five primetime Emmy awards.
Skins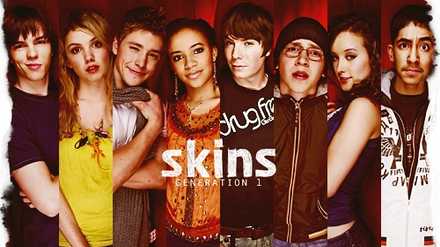 Skins is a British teen comedy-drama television series. As the genre makes it clear, it focuses on the lives of teenagers. This television show follows the lives of a group of teenagers who live in Bristol, England. It shows the struggles teenagers face in their lives. This show's name comes from the cigarette rolling papers known as skins. Each episode focuses on the life of one of its characters and their personal struggles. The title of each episode is on the name of that character. This great television show focuses on teenagers' issues like depression, adolescent sexuality, bullying, autism, post-traumatic stress syndrome, gender, substance abuse, eating disorders, and death.
Californication
Californication came out in the year 2007. It received many awards, one being the golden globe award for best actor. Californication is an American comedy-drama television series created by Tom Kapinos and has seven seasons.
This show is all about a man's struggles that he comes across and how he tackles them. It focuses on his main character, Hank Moody, played by David Duchovny, a narcissist and a troubled novelist who suffers from writer's block. His drinking, taking drugs, and womanizing have put him in great difficulties, and due to his troubles, he comes to California. He tries to settle down his relationship with his ex-girlfriend Karen played by Natasha McElhone. Still, being a womanizer, he is not able to do so. He also has a teenage daughter Becca played by madeleine martin, and knows his duty towards her but finds it difficult to raise her.
It's Always Sunny in Philadelphia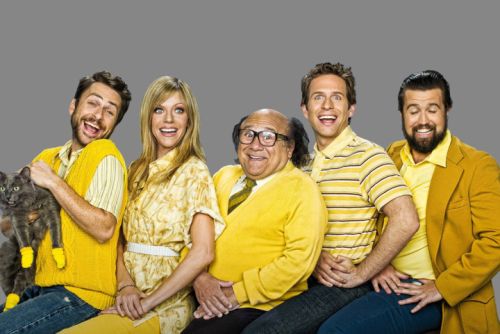 This epic show is an American sitcom that premiered in the year 2005. It has fourteen seasons. Its genre includes sitcom, black comedy, and cringe comedy. This series follows the lives of 'the gang,' a group of underachievers self-absorbed five friends who run the Irish bar paddy's pub in south Philadelphia. Each member has some unethical traits like dishonesty, drug abuse, etc. They have no sense of shame and are also not tightly bound with each other. This is why it is in our list of shows like Shameless on Netflix. The show focuses on how the gang tackle problems in maintaining the bar and also their bond.
The Affair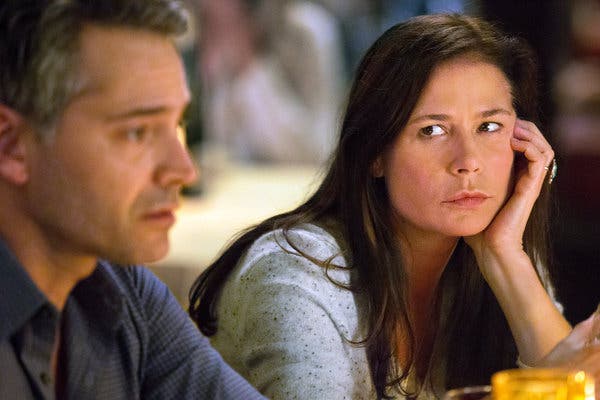 The Affair is an American drama series that comes to our list of shows like Shameless on Netflix. Sarah Treem and Hagai Levi have created this show. It was launched in the year 2014. It has a total of five seasons. The genre of The Affair includes drama, mystery, and psychological drama. This focuses on extramarital affairs and their emotional effects between Noah Solloway, played by Dominic West, and Alison Bailey, played by Ruth Wilson. While Noah is happily married with four kids, Alison is a local waitress and married to Cole, played by Joshua Jackson. She had a four-year-old who died. This show depicts how an extramarital affair occurs and how it affects not only the two partners involved but also those connected to them. It shows the emotional ups and downs of life due to the extramarital affair and life in general.
You are the Worst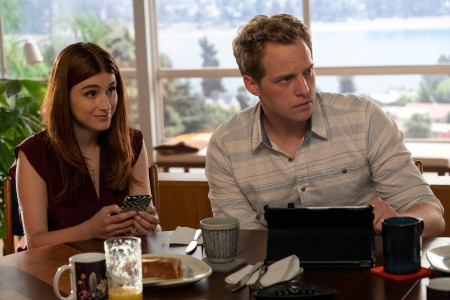 You Are The Worst is an American single-camera comedy-drama television series. Stephen Falk creates this show. It falls in a comedy-drama, romantic comedy, and black comedy category. This show stars Stephen Falk, Chris Geere, Aya Cash, Desmin Borges, and Kether Donohue. It has a total of five seasons. This shows centers on two toxic, self-destructive people who fall in love with each other and attempt a relationship. You will enjoy seeing their not-so-cute but fascinating love journey.
Weeds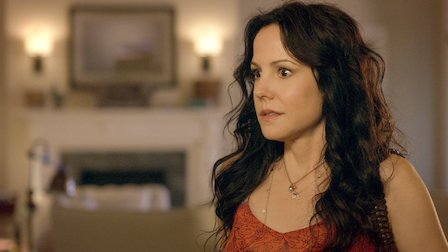 Weeds is an American television series that is about comedy-drama, black comedy, and satire. This fabulous series was created by Jenji Kohan, starring Mary-Louise Parker in the lead role. It has a total of eight seasons. It was launched in the year 2005. The show focuses on Nancy Botwin's character, played by Mary-Louise Parker, a widow, and two boys' mother. She begins selling marijuana to support her family, maintain her privileged lifestyle, and find out that her entire neighborhood is addicted. The television series shows how she maintains her and her family's lifestyle and tries to keep her marijuana business a secret from everyone for obvious reasons. You will surely enjoy watching this if you love this genre.
Hung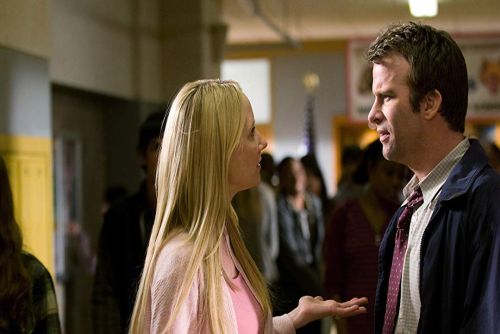 Hung is a comedy-drama television series. It was launched on HBO in the year 2009 and ran till the year 2011. The creator of this television series is Colette Burson and Dmitry Lipkin. The lead role of Ray Drecker, played by Thomas Jane, is a struggling high school baseball and basketball coach in the suburbs of Detroit. He is short of money and therefore gets into male prostitution because of his above-average 9-inch sized penis. He is also a single father of two. What follows is an excellent drama and comedy, which will make you go LOL.
Six Feet Under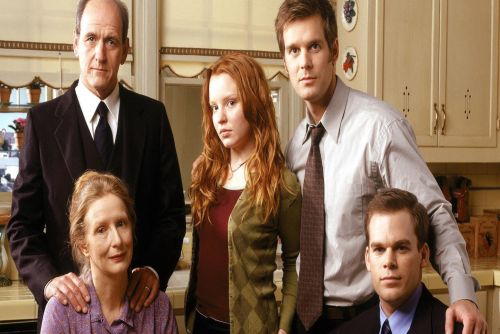 Six Feet Under is a television series falling under serial drama, comedy-drama, and black comedy. This critically acclaimed show was created and produced by Alan Ball. It has got a total of five seasons. This show revolves around the Fisher family, who runs a funeral business in Los Angeles. It deals with issues like interpersonal relationships, infidelity, and religion. On the other hand, it also focuses on issues like death, which they deal with daily. This show has received many awards, including the Golden Globe Award for best television series- Drama, primetime Emmy awards, and many more.
Easy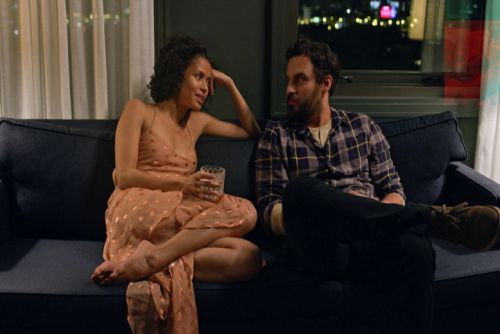 Easy is an American series that premiered on Netflix in the year of 2016. It belongs to the genre of comedy-drama, mumblecore, and anthology. Joe Swanberg has created it. It is a Chicago-based series. As of now, it has three seasons. It focuses on individuals and their struggles with love, relationships, etc. you will surely enjoy watching this extraordinary series.
Raising Hope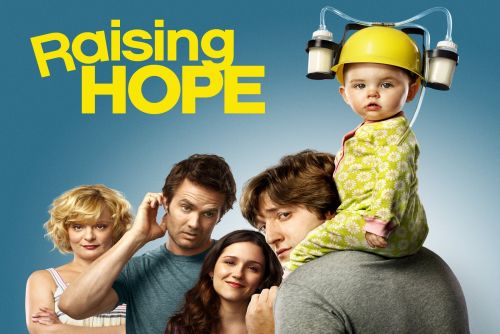 Raising Hope is a situational comedy that premiered in the year of 2010 and lasted till 2014. This series revolves around Jimmy Chance's life, a 23-year-old, played by Lucas Neff, a single parent of his infant daughter, which resulted from a one-night stand. Raising Hope depicts his struggles in raising his daughter and how he wants to do only the right things for her. During the process, he tries to convince his family to help him raise his daughter.
Orange Is the New Black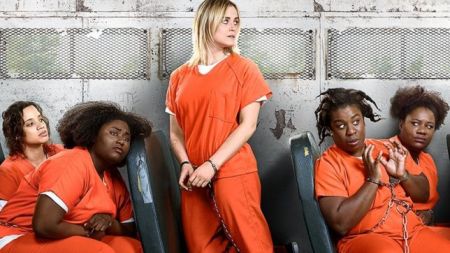 This popular show premiered in the year 2013. It is an American comedy-drama web television series that Jenji Kohan created for Netflix. There are a total of seven seasons. The series revolves around Piper Chapman's life, who has been held for a decade-old crime and sentenced a 15 months imprisonment. People suggest this as one of the shows like Shameless on Netflix. This series is usually comedy but also depicts how an imprisonment experience can be life-changing.
Bates Motel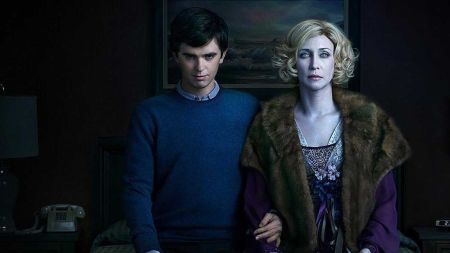 On hearing about the genre this series falls in, you will wonder how it even relates to shameless. You will get it only when you watch it. Bates Motel is an American psychological horror mysterious drama. It has a total of five seasons. It premiered in the year 2013 and aired till 2017.
House of Lies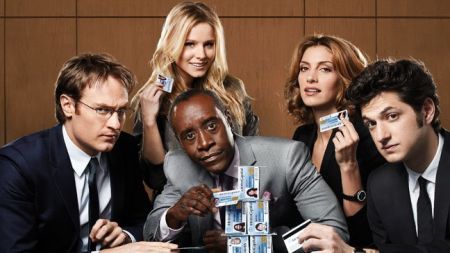 House of Lies is an American comedy television series. Matthew Carnahan created this show. This show was premiered in the year 2012 and has come up with a total of five seasons. It is based on the book with the same name written by Martin Kihn. This show focuses on Marty Kaan's character, played by Don Cheadle, and his personal and professional lives. This show uncovers the lives in the corporate world.
Now that you know about various shows like shameless on Netflix, you should surely take time out to watch them all.