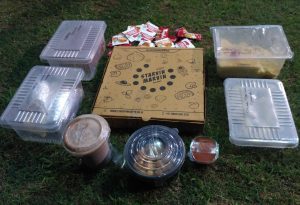 Hello, foodaholics! I'm going to confess something – I'm a big foodie! Haven't I said it so many times? I will talk about Starvin' Marvin' – a delivery eatery to satiate your night food cravings. Most of the restaurants and food outlets close till utmost 11 PM and being someone who feels extremely hungry at night usually late. So when Starvin' Marvin contacted me', I got greatly excited. Being a foodie, as you know, I knew I had to try it. So I ordered a few dishes, and today, I will share my experience with them.
About Starvin' Marvin':  Starvin' Marvin is a Space themed late-night food delivery network. We have two outlets, in Jasola and Alaknanda, delivering food to locations falling within the circumference of South Delhi.
Delivery Timings: 8 PM to 4 AM (Isn't that cool? 😀)
My Experience with Starvin' Marvin'
Space-themed food items aren't something common, and it was a unique concept for me. The owner was polite and really co-operative. So, I ordered these food items – BBQ Chicken Wings, Grilled Cheese Sandwich, Space Ship Supreme pizza, Spicy Chicken Wrap, Pulsar Shake, Apple Pie Non-Veg Dimsums. All the dishes have cool space-themed names. The delivery was within 30 minutes of ordering and on time. The dishes come properly sealed in a transparent plastic container. The plastic boxes can be used for storage purposes and tossed into the fridge to store the leftovers.
BBQ Chicken Wings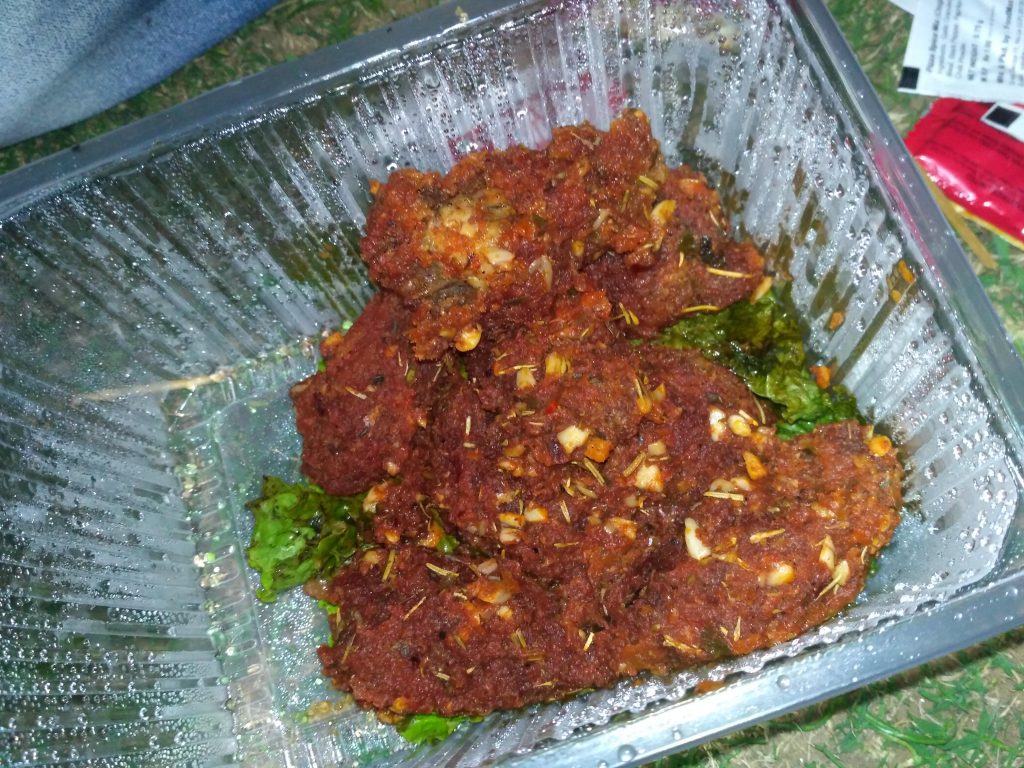 These are spicy and zingy. I love the flavor of ginger and garlic, and other spices. Personally, the coating of spices was too much for me. It has a mouth-watering aroma and comes wrapped in lettuce. If you order this, consume it as soon as it reaches; otherwise, it moistens and won't taste crispy enough.
Non-Veg Dimsums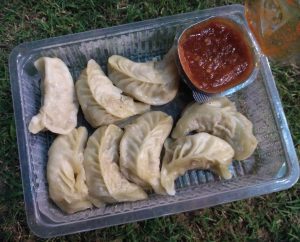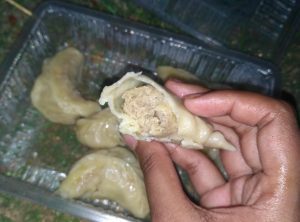 They've got the tastiest dim sums (momos). I ordered the chicken momos. It has a relishing aroma of onion and garlic, which adds value to the dim sums. It comes with a red chili sauce, which is spicy enough.
Grilled Cheese Sandwich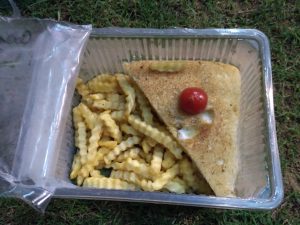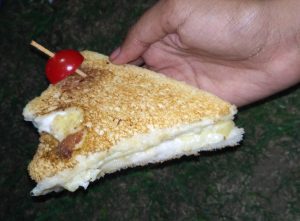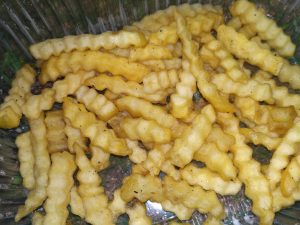 Let me acknowledge its presentation first. The 2 grilled cheese sandwiches were paired up with wavy french fries. I just loved this as it had different varieties of cheese in it. It tastes sumptuous and fulfilling.
Space Ship Supreme Pizza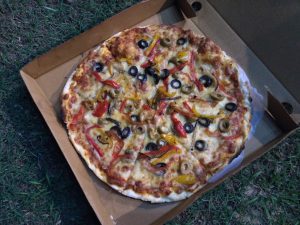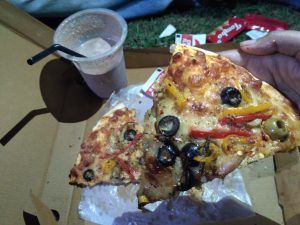 This pizza is loaded with lots of olives,  bell peppers, mushrooms, zucchini and, broccoli. It has a thin crust and crispy texture. There are 6 slices in it. This pizza is enough for two people.
Spicy Chicken Wrap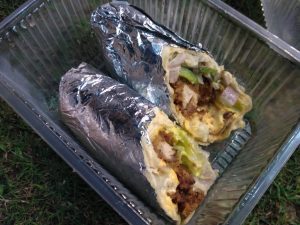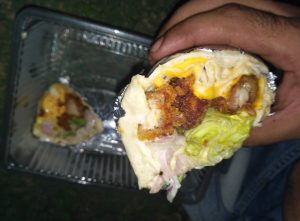 This spicy wrap holds the fried chicken and tasted like a sandwich as it was full of lettuce, cheddar cheese, and tangy mayonnaise. It is loaded with a variety of veggies. The pita bread is soft and tender though I would've preferred it to be baked.
Pulsar Shake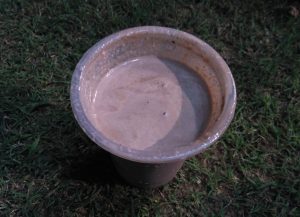 It has a combo of Oreo and Nutella. It tastes just like a chocolate shake.
Apple Pie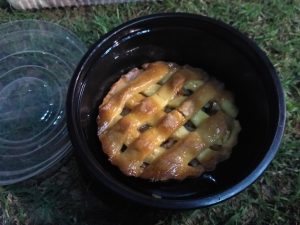 The sweet dish I ordered for the last, the apple pie, is softly baked. On the inside, it has shavings of apple along with other dry fruits like cashews and raisins. It has the right amount of sweetness to it.
You can order at Alaknanda and Jasola outlet. Call them at +91-9999922790 or +91-9999030220 or order online via Zomato.
*Collaboration