When planning a road trip, you might want to explore routes and destinations that would be hard to reach if you took your car. In these instances, going on a bike road trip is a great alternative.
A bike road trip can be a lot of fun and will allow you to explore the open roads without the limitations that come with going on a car road trip.
No matter where you are planning to go and the places you plan on seeing, proper planning is essential. Keep reading for tips on how to plan a memorable and successful bike road trip.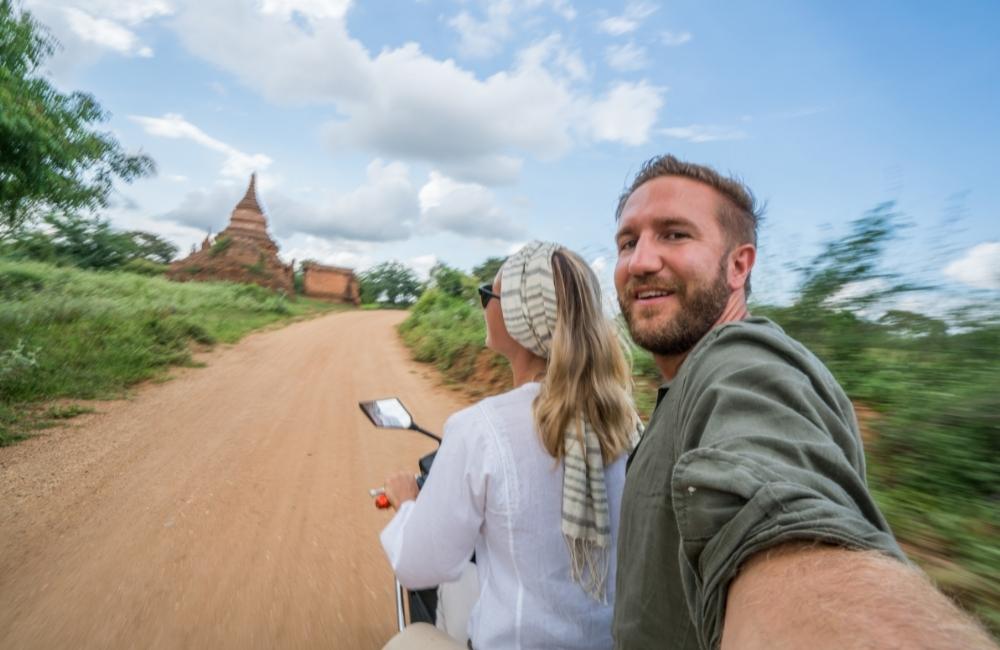 1. Do Your Research
The first step in planning your road trip is researching the best and most popular routes. Your preparation will largely depend on where you wish to start and how long the trip will take. Longer trips need extensive research and planning to ensure everything goes according to plan. Even in cases where there are some hiccups along the way, your planning will make it easier to get help if you need it.
When planning your route, also consider how much time the trip will take. This involves making final route measurements before you set off. The good news is that if you choose a popular route, information on its length as well as how much time it will take to complete the trip might already be available somewhere online.
2. Learn To Navigate
Great navigation is essential, especially if you are exploring new areas. Modern navigation equipment has distance and altitude meters that will come in handy during the trip. If you do not want to purchase new equipment, you can always use map applications such as Google Maps that provide you all this information.
One thing to remember is that modern electronic equipment can fail. So be prepared with alternatives such as a compass and a map, especially if you are looking to go off well-known paths.
3. Consider Electric-Assist Bicycles
A common hindrance for a lot of people looking to take up cycling is the actual riding experience. Some feel like they do not have the endurance to travel as far as they would like, while others have physical limitations that would otherwise make it harder to go on a biking excursion.
Electric-assist bicycles or ebikes have made cycling more accessible by increasing the distance one can go on a bike, reducing the physical requirements for many bike excursions, and removing the limitations that make it challenging to go over small hills, for example. Ebikes are also a great option for cyclists who have not yet built up enough endurance to ride longer distances.
If you plan on going on a road trip using an electric-assist bicycle, do note that the risk of injuries and accidents increases the longer you travel. Additionally, as you stay in or pass through towns you might not know that well, theft becomes a concern too. For complete peace of mind, you should consider getting ebike insurance. Insurance providers like Velosurance provide ebike insurance cover for theft, medical expenses, loss in transit, accidental damage, personal liability, and a lot more. Velosurance also has riders and insurance experts standing by to answer any questions you may have about the bicycle insurance coverage they offer.
4. Pack Only What You Need
If you plan on cycling for long distances, you need to consider both your weight and that of your luggage. It is therefore important to pack light by only taking what you need. You will not be able to bring some of the items you normally would on other trips, such as a suitcase. A bag or backpack works well because they limit what you can carry and are easy to attach to the bike.
When packing, it is important to bring the essentials, including suitable clothing for the weather you are likely to encounter, toiletries, snacks, and water.
It is also a good idea to practice cycling with the weight you expect to carry on your road trip. This will not only help you know if your luggage is too heavy but can also help you build the endurance you need to handle that weight.
5. Plan For Rests and Stops
You also need to plan for days where you will rest and not cycle at all if you are planning a longer road trip. You need this time to help your body recover, and you can even take this time to enjoy the sights and highlights offered by the places you decide to stop. Finding a balance between riding, enjoying the trip, and recreation will be important to your success.
While going on a bike road trip can be fun and immensely satisfying, planning will play a huge role in your trip's success. Take some time to plan every aspect of the trip, and you will enjoy the trip a lot more.