You may own more shoes than your sister because you are one of those freaks who like to flaunt a different one every day. Shoes play a significant role in one's wardrobe, but it is still an issue to select the right pair for some of us.
So, if you are looking to add more to your collection or waiting for us to help you buy your first pair, this article is a must-read.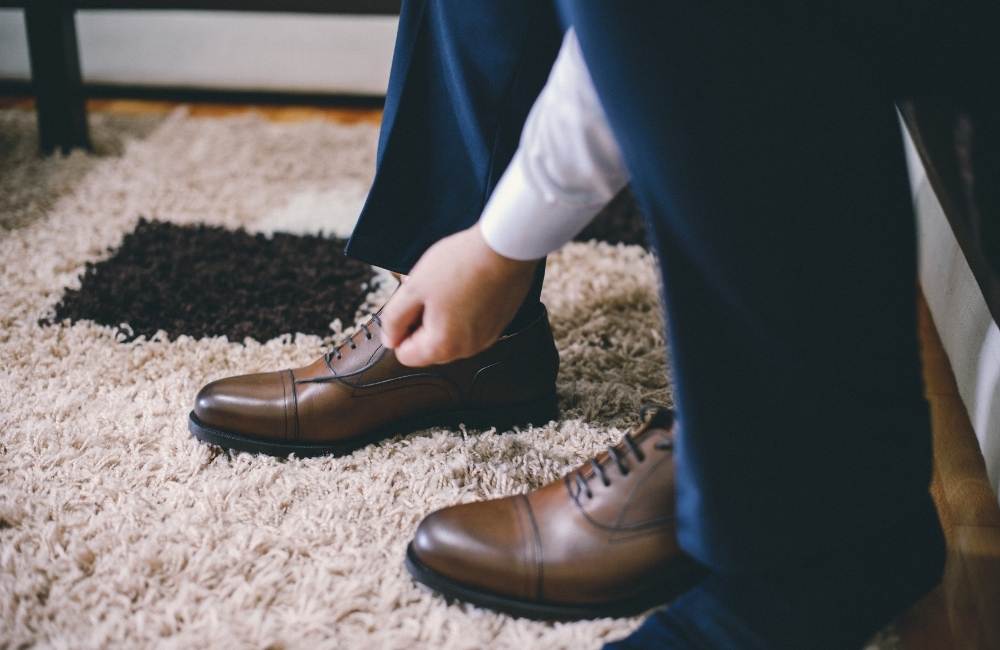 Listening to the praises people get, casual shoes have become an 'I definitely need them' accessory for some of us. With the growing popularity of men's shoes, it's sometimes difficult to select various kinds of casual shoes for men to get your look right.
Many keep their eyes on the complete range of streetwear. Shoe obsessives focus on what's there for them to choose from the best. Let's take a look at nine types of casual shoes for men we've selected that can rock your everyday casual look.
Low-top Sneaker
They are quite popular in casual wear. Low-top sneakers are a lot lighter on your feet. For years, people who have worn them tell us they want to run a little extra than usual, and it doesn't keep you down when you are tired. In short, these are a pair of comfortable shoes for athletes.
Classic High-top Sneakers
The high-top is a shoe that expands marginally over the wearer's lower ankle. The best pick will roll out your charm at its best and conceal the rest. These last a few years of consistent use and function admirably. This one is for the ones who like a clean yet casual look.
Suede Monk Straps
If you want to look in between professional and casual, opt for suede monk straps. Wear them for those Fridays at the office when you can wear your casuals yet maintain the professional look. They are versatile enough to go for all occasions. We suggest looking for tan or classic brown leather.
Chelsea Boot
Got a function to attend, and you don't want to look like you just left the thundering twenties? Then opt for Chelsea boots. Chelsea boots have a high-ankle for a roaring look. They add more stature, keep you in solace by wrapping your lower legs, and frequently give more protection than standard casual shoes for men. Pair it up with your jeans, roll it up just a tad, show a bit of ankle if you like, and we bet you'll rock the gathering.
Motorcycle Boot
Rough and righteous, Motorcycle boots give you the feeling of a conventional man and appearance while letting every other person in the room know who the chief is. Regardless of whether you're not getting them for the excursion, it is certain you'll appreciate them as they are made mostly for a distinctive look.
Loafer
The best part of loafers is that they come in a variety to choose from. They are the mark slip-on shoes of manhood. A stage up from the easy-going feel, and a pleasant blend of top-of-the-line style, with that serene craving to have a good time.
Boat Shoe
Boat shoes have been a dubious style pillar for over 80 years. They're casual, nautically practical, and stylish as well. If you need to remain on-point with your style in all circumstances, you're ready for a pair of boat shoes. We suggest a tan or light color for a sophisticated yet casual look.
Trainers
Trainer shoes make up an essential part of your everyday tiring routine. Every male needs a sturdy pair of trainer shoes to get going the entire day. And keeping in mind that they're essential for running or heading out to the gym, you can casually put-on trainers to rock your look. Ensure you coordinate them well with your outfit. Trainers let you be ready for anything. Need to stop a taxi or track down that running away pup? No problem at all if you have a pair of trainers.
Chukka Boots
Chukkas are a crossover model resting between a thick boot and a marginally spruced up look for men. Despite their elegant appearance, chukkas are by and large, overly rigid. Wearing these shoe types is sure to give you that masculine yet casual look.
Our Take
In a nutshell, in today's time, where moving forward with the entire world is essential, styling acquires a great spot. Casual shoes for men became a necessary part of the styling street and required a fair amount of attention towards the trend. So, check out the casual shoe types mentioned above, which can enhance your charm and make you stand unique.
Related Posts