There is a popular question regarding chiropractic sessions – what to wear to a chiropractor?
Generally, you might be advised to wear clean clothes and underwear, but still, there might be something more that you need to know. You need to know this because, in a chiropractic session, you must lie down on a padded table for treatment. So, what you wear must be comfortable for both you and the person who treats you.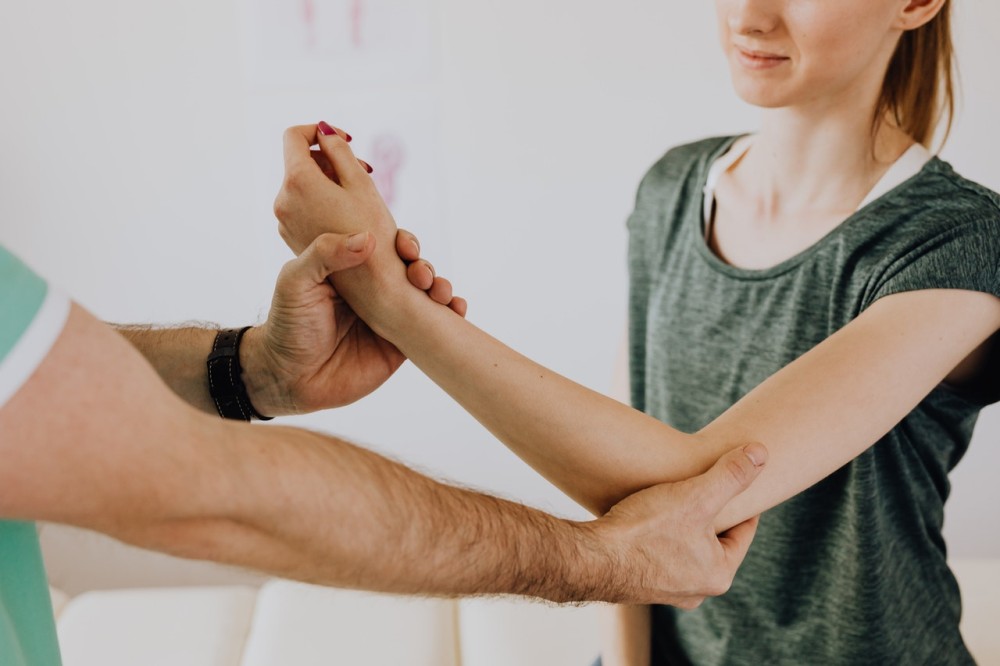 There are some simple things that you need to follow before visiting a chiropractor. This chiropractor appointment's dress-up guide is for both men and women. If you are still wondering what to wear to a chiropractor, here are some tips for you, but before that, let us know who a chiropractor is.
Who is a chiropractor?
A Chiropractic is a health care professional who corrects the function of the spine and nervous system. They easily find spinal dysfunctions and tissues that cause imbalances and other problems. They also help you in cracking your back safely. General physicians do not easily identify these minute problems and their causes.
Chiropractors know how these small dysfunctions and imbalances affect your day to day life, and they also treat you considering that reason. First, you need to get an appointment. Then, when you visit your chiropractor, they first do postural analysis, musculoskeletal analysis, orthopedic tests to make sure there are no underlying red flags.
Some might start the treatment on the first day itself, while some might take time to know, observe, and analyze the patients. Chiropractic appointments are stress-free.
What should women wear to a chiropractor?
There are some tips for women on what to wear to a chiropractor. You might be a traditional person or somebody who likes to dress up. But is that needed when you are going to visit chiropractic?
Let's see what you might want. 
Comfort first –

Wear something comfortable. More like yoga pants, sports shorts or cotton pants and leggings also. These kinds of pants are advisable because they are super comfortable with making your body move. They do not restrict movements. 

Avoid skirts – 

Skirts and dresses are not that comfortable to move as pants and shorts. 

Do not wear jewelry – 

The jewels might trouble the chiropractor in manipulating the parts of your body. Also, there are chances of jewels getting tangled in your clothes during treatment. You can always remove your ornaments before an appointment. Still, it is better and safe to leave it at home rather than removing it in the clinic. 

No Heels – 

Sneakers and running shoes might do better than a heel. You might be put into a situation where, after an appointment, you might struggle to walk; in such cases, heels are not recommended. 

Wear something loose – 

Tight clothes are not advisable for chiropractic sessions. Loose clothes help in free body movement. Also, ladies are advised to wear thin layers of clothes to help them with their process.
What should men wear to a chiropractor?
Is there anything that men should know what to wear before visiting chiropractic? If you think that there is nothing much in men clothing, if you think men would wear only pants, shirts, and t-shirts anyway, here are some must-know tips for men who are going to visit a chiropractor:
While having an appointment after work – 

As said before, comfort is essential. If you are going to the session just after your work, remove your suspenders, jackets, and other accessories before you go to the clinic. Try to change before going there.

Avoid ties –

Some men would want to dress up for the appointment. That is not the right thing to do. Wearing a suit and tie might restrict you from moving your body. So, it is better not to wear them.

Avoid layers –

Wearing bulky layers of sweaters and jackets might make it challenging for a chiropractor to make adjustments. Even though you wear it due to the cold weather outside, make sure that you can remove it and wear it again after the appointment.

Do not wear something that wrinkles –

If you are wearing a shirt that wrinkles easily, remove it before starting the treatment because fabrics that wrinkle tend to wrinkle faster during this treatment. 

Wear Undershirts –

Wearing undershirts is advisable because it would be comfortable if you were asked to remove your shirt. It wouldn't make you completely bare.
What not to wear?
Ties are not to be worn to chiropractic because they might make the chiropractors uncomfortable to continue with their treatment.
Watches and other accessories also restrict easy movements. It is better to be informal than being formal.
Avoid heels because they might make it difficult to walk after the treatment if there is an issue in your legs.
Dresses might wrinkle faster and become untidy after the treatment.
Thick clothing makes the chiropractor tough to manipulate and make adjustments to your body.
The skirts are less comfortable than shorts or pants. They also tend to wrinkle faster.
Avoid wearing jewels because it makes us uncomfortable during the treatment. Also, instead of removing it in the clinic, it is advisable to leave it at home.
Jeans are made up of thick material that restricts movements.
You might not need much makeup because you are just visiting chiropractic.
The suit is not necessary because it is thick in material.
Frequently Asked Questions about What to Wear to a Chiropractor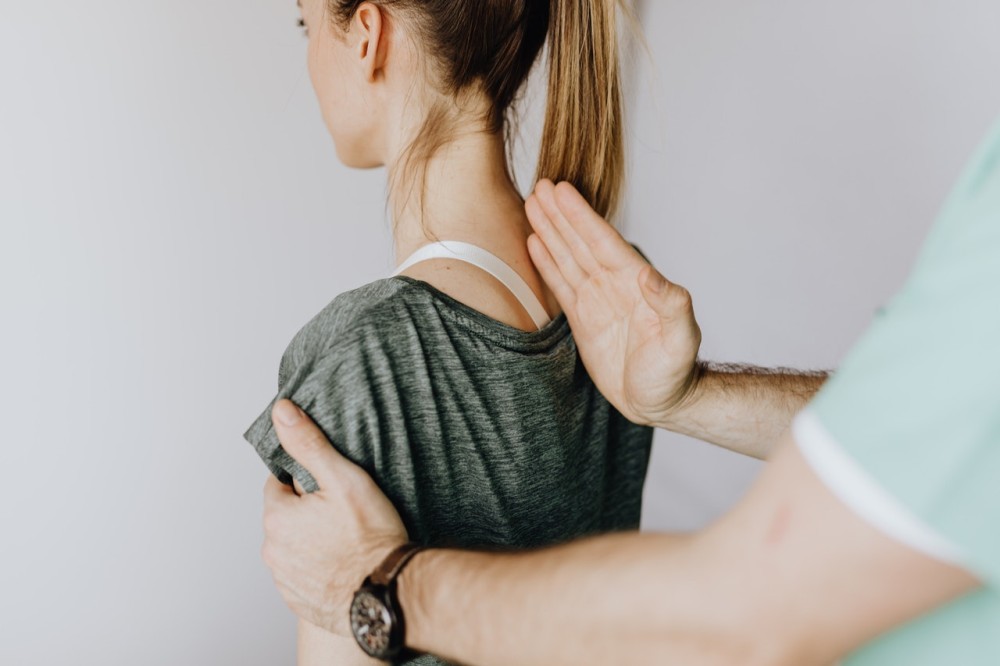 Some many questions and doubts come to almost everybody's mind when they are about to visit chiropractic. Some of them are chosen and answered below.
What should I wear for my first appointment?
Fitting and comfortable clothes are to be worn during your first appointment. This is because you might be asked to perform some movements for them to examine your body.
It would be best if you chose shoes that are more comfortable for you. After treatment, you might be asked to do specific exercises. There might also be jumping exercises that you wouldn't be able to perform with heels or flip-flops. So, sneakers, sports shoes, casual shoes, and tennis shoes might make you feel comfortable.
The answer is no. Jeans might restrict body movements. So, it is not advisable. But if you feel like wearing jeans makes you comfortable, you can always wear one. It must be loose enough for you to stretch and help yourself. If your jeans don't allow you for that much movement, it is better to go with sweat pants or yoga pants.
It is highly recommended you wear a comfortable bra to chiropractic.
Not all the time that you need to undress. Sometimes the chiropractor might want to examine your full body. That is when they might ask you to undress. Female patients are provided with a gown in these instances.
Tips for your first Chiropractic appointment
Is it your first chiropractic visit? Here are some tips before you start:
Wear what makes you comfortable – 

Plan and make sure that you dress very comfortably for your appointment. It must be comfortable for the practitioners too. 

Arrive 30 minutes earlier – 

It's a tip not only for chiropractic but for every place you visit. Plan accordingly. You can be early, but not late. 

 Talk to them – 

Try to tell them everything that you think they need to know. They would try to help you more easily when they know you.

Be Ready – 

Be ready for anything. You might also suffer from temporary pain.  

Take someone with you – 

It is not necessary to take someone with you, but at times it is better if your friend or family accompanies you. 

Do not panic – 

This treatment is safe. So there is no need to panic or get scared about the "what ifs." 

Take everything that is needed – 

Take with you your previous files and other needful things for your first appointment. 

Follow the dress code – 

Follow the dress code according to the advice mentioned above to make yourself feel comfortable. 
What should I bring for my first chiropractic appointment?
Some of you might have confused about what you should bring for your appointment. Below is the list of things that is a must for an appointment. 
X-rays, MRIs, or CT scans that you have done previously. 

Old diagnostic reports of yours 

Doctor's note, which he would have given during consultation.

A list of prescription drugs you are taking at that moment and a list of previously consumed drugs.

A list of supplements or any other type of medication you are undergoing. 

Orthotic shoes if you have them. 

Any orthotics, braces, or other devices you use in your day to day life. 

A list of your concerns or questions you might have

A small notebook to note down the things your doctor tells you or asking for information on your supplements, treatment, and other things regarding the treatment. 

The purse, backpack, briefcase, or book bag you usually carry, along with the typical items you carry daily.

Take a bottle of water with you to stay hydrated always. 

Other than these things, take proper food right before the appointment and follow the chiropractor's advice.

Take time and get all the information about your family's health and their medications. This might help in finding the cause of your disorder.
The Takeaway
So, the first appointment with your chiropractic is for a one-hour maximum, and the rest might take lesser time than that. Take some time and gather all the things and information that is needed for you before the appointment.
There will be pain during treatment, and it will be better right after your treatment is over. You might be scared right before the treatment, as it is a bit unfamiliar and new to you.
Still, it's completely harmless, safe, and healthy to undergo treatment with this method. So, there is no need to be scared of your treatment.