Chiropractic sessions invite the question: what to wear to a chiropractor?
You might be advised to wear clean clothes and underwear, but there may be something else that you need to know. For a chiropractic treatment, you will need to lie down on a padded table. This means that you and the person treating you must both feel comfortable in what you are wearing.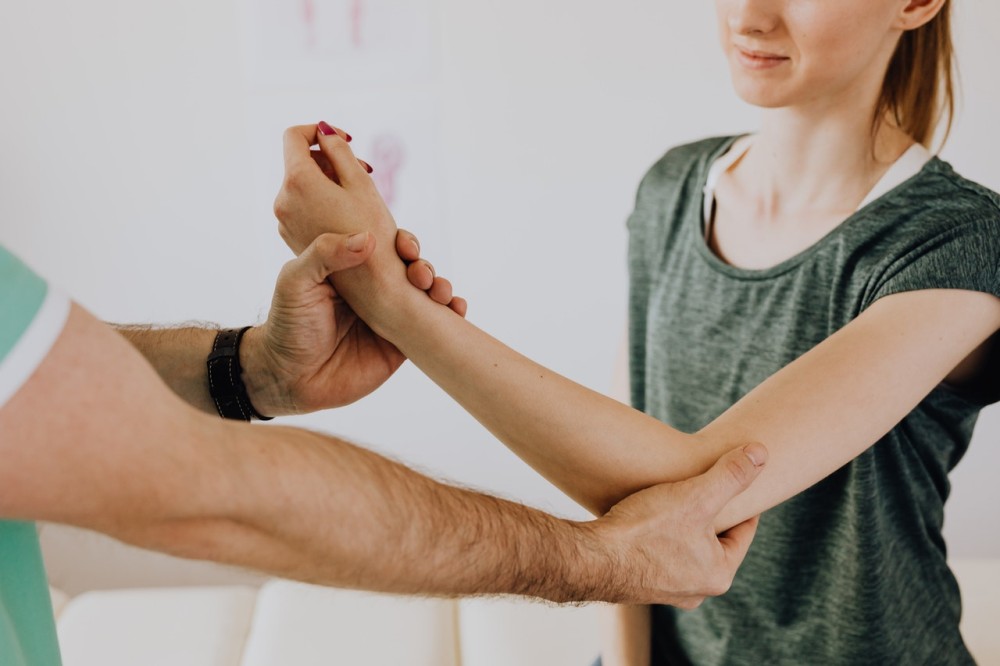 The following chiropractor appointment dress-up guide is for both men and women. Here are some tips on how to dress for a chiropractor, but before we get to those, let's learn what a chiropractor does.
Who is a chiropractor?
A chiropractor is a health care professional who corrects problems with the spine and nervous system. These professionals can locate spinal dysfunction and tissues which cause imbalances and other problems. Additionally, they help you crack your back safely. Physicians are not always able to identify these issues.
Chiropractors take into account how these small imbalances affect you on a daily basis, and therefore treat you accordingly. You need to schedule an appointment first. Your chiropractor will first assess your posture, your musculoskeletal system, and your orthopedics to rule out any underlying issues.
Some may start treating their patients on the first day, while others may take time to observe, analyze, and get to know their patients first. A chiropractic appointment is stress-free.
What should women wear to a chiropractor?
There are some tips for women on what to wear to a chiropractor. Depending on your personality, you might be traditional or like dressing up. Is that necessary when you visit a chiropractor?
Here's what you might want.
Comfort first –

Wear something comfortable—more like yoga pants, sports shorts, cotton pants, or leggings. Because these pants are incredibly comfortable and move with your body, they are highly recommended. They do not restrict movements.

Avoid skirts –

Dresses and skirts are not as comfortable to move in as pants and shorts.

Do not wear jewelry –

Jewels might interfere with the chiropractor's ability to manipulate your body parts. Also, you run the risk of getting your jewelry entangled in your clothes during treatment. Before an appointment, you can always remove your ornaments. Even so, it is better to leave it at home rather than remove it in a clinic.

No Heels –

You might better off wearing sneakers or running shoes rather than heels. After an appointment, you might have trouble walking, in which case heels would not be advisable.

Wear something loose –

Tight clothes are not recommended for chiropractic sessions. The looser the clothing, the easier it is to move. Additionally, women are advised to wear thin layers of clothing during this process.
What should men wear to a chiropractor?
Is there anything men should know about dressing before visiting a chiropractor? For men who are planning to visit a chiropractor, here are some things they should know: If you believe there is not much to men's clothing, if you believe men wear only pants, shirts, and t-shirts anyway, read on.
While having an appointment after work – 

As said before, comfort is essential. After work, remove your suspenders, jackets, and other accessories before you arrive at the clinic. Before going there, try to change.

Avoid ties –

Some men might want to dress up for the appointment. It's not the right thing to do. Wearing a suit and tie might restrict your movement. It's better to avoid wearing them.

Avoid layers –

Bulky layers of clothing, such as sweaters and jackets, may make chiropractic adjustments more difficult. Despite the cold weather outside, you should ensure that you can remove it after the appointment and wear it again.

es easily, remove it before starting the treatment because fabrics that wrinkle tend to wrinkle faster during this treatment.

Wear Undershirts –

Wearing undershirts is advisable because it would be comfortable if you were asked to remove your shirt. It wouldn't make you completely bare.
What not to wear?
Ties are not to be worn to chiropractic because they might make the chiropractors uncomfortable to continue with their treatment.
Watches and other accessories restrict easy movement as well. Here, being informal is key.
If you have issues with your legs, don't wear heels during the treatment as they might make it difficult for you to walk afterward.
Following treatment, dresses may become untidy and wrinkle faster so choose something you don't mind losing.
When you wear thick clothing, it is hard for the chiropractor to adjust your body and manipulate it.
There is less comfort in skirts than in shorts or pants. Additionally, they may wrinkle more quickly.
Avoid wearing jewels because they make the treatment uncomfortable. You should also leave it at home rather than having it removed in the clinic.
Denim jeans are made from thick material, limiting movement.
Because you are just visiting the chiropractor, you might not need much makeup. Although it's a personal preference.
Since the material is thick, it may not be necessary to wear a suit.
Frequently Asked Questions about What to Wear to a Chiropractor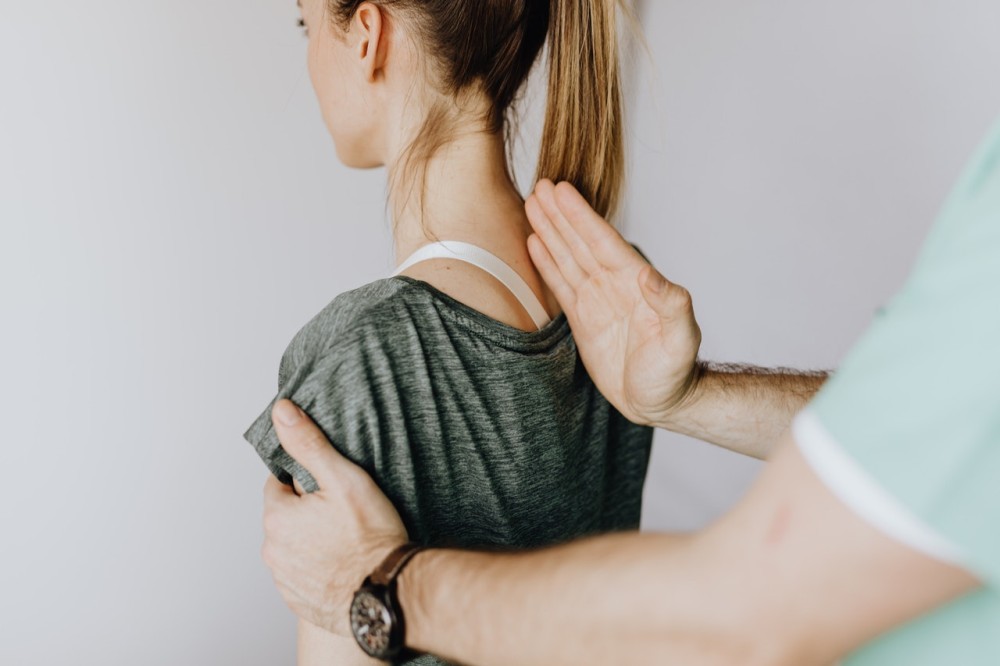 There are many questions and doubts in almost everyone's mind before going to a chiropractor. Below are a few of them.
What should I wear for my first appointment?
During your first appointment, you should wear comfortable and fitting clothing. The reason for this is that they might ask you to perform some movements while examining your body.
Choosing shoes that are comfortable for you is the best option. You might be asked to do specific exercises after treatment. With heels or flip-flops, you might not be able to perform some jumping exercises. Therefore, sneakers, sports shoes, casual shoes, and tennis shoes may provide comfort.
Is it okay to wear jeans?
The answer is no. Jeans may restrict movement. Therefore, it is not recommended. However, if you feel comfortable in jeans, you can always wear them. It must be loose enough for you to stretch and assist yourself. If your jeans don't allow for much movement, you should choose sweat pants or yoga pants.
When going to the chiropractor, we highly recommend wearing a comfortable bra.
You don't always have to undress. When the chiropractor examines your entire body, you might have to undress for the examination. Typically, female patients are given a gown for such procedures.
Tips for your first Chiropractic appointment
Is this your first chiropractic visit? Here are some tips before you start:
Wear what makes you comfortable – 

Plan and make sure that you dress very comfortably for your appointment. It must be comfortable for the practitioners too. 

Arrive 30 minutes earlier – 

It's a tip not only for chiropractic but for every place you visit. It is okay to be early, but not late. 

 Talk to them – 

Try to tell them everything that you think they need to know. They would try to help you more easily when they know you.

Be Ready – 

Be ready for anything. You may also experience temporary pain.

Take someone with you – 

It is not necessary to take someone with you, but at times it is better if your friend or family accompanies you. 

Do not panic – 

This treatment is safe. So there is no need to panic or get scared about the "what ifs." 

Take everything that is needed – 

Take with you your previous files and other needful things for your first appointment. 

Follow the dress code – 

Follow the dress code according to the advice mentioned above to make yourself feel comfortable. 
What should I bring to my first chiropractic appointment?
Some of you might be unsure what to bring to your appointment. Here is what you need to bring to an appointment.
X-rays, MRIs, or CT scans that you have done previously.
Diagnostic reports from the past
A note from the doctor from the consultation.
A list of prescription drugs you are taking at that moment and a list of previously consumed drugs.
A list of supplements or any other type of medication you are undergoing.
Orthotic shoes if you have them.
Orthotics, braces, or any other devices you use on a daily basis.
A list of your concerns or questions you might have
A small notebook to note down the things your doctor tells you or asking for information on your supplements, treatment, and other things regarding the treatment.
The purse, backpack, briefcase, or book bag you usually carry, along with the typical items you carry daily.
Take a bottle of water with you to stay hydrated always.
Other than these things, take proper food right before the appointment and follow the chiropractor's advice.
Take time and get all the information about your family's health and their medications. This might help in finding the cause of your disorder.
The Takeaway
A chiropractic appointment lasts a maximum of one hour, and the rest may take less time than that. Before the appointment, gather all the things and information you need.
Treatment might cause pain, but you'll feel better once it's over. You could be nervous right before the treatment because it is unfamiliar to you.
This is, however, a safe, healthy, and completely harmless method of treatment. This treatment is not scary, so don't be afraid.