Cats have a reputation for being independent and aloof. But even the most independent of cats needs a little love and attention. So why not give your feline friend the gift of WiFi?
When you're a little creative, you can come up with clever cat WiFi names for your router to show your affection towards your cat.
So we created a list of the funniest, most creative, and best cat WiFi names. So expect to find some special names in this complete collection.
Why should you choose a cat-themed WiFi name?
When you need an innovative idea to name your WiFi network, look no further than a cat-themed WiFi name!
There are many reasons! Firstly, cats are excellent animals and make great pets. Secondly, they are highly popular, and having one or two cats at home makes you a good pet owner.
Cats are categorized as good pets, they're popular pets and make great companions.
Keeping cat themed WiFi names is like showing that you're thinking of them.
Not only are they great company, but cats are also excellent magical creatures. A good WiFi name would be both funny and cute, and you'd be sure to stand out.
So, consider using a cat-themed name if you are a pet lover or just looking for a unique and interesting WiFi name. Definitely gives your life a new dimension!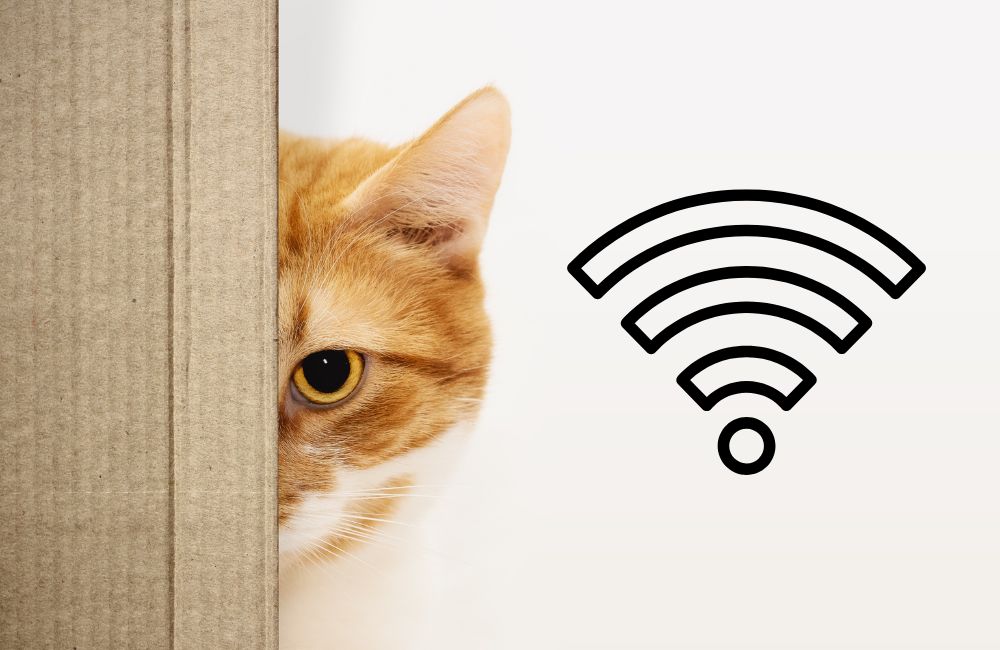 Best Cat WiFi Names
Feline Guy/Lady
Catty-Fi
Kitty-Fi
Claws-Fi
Ludo The Cat
Feline Strike
Furr Rules The World
Caturday
Cats Always Right
Cat Got Your Access
Shabby Purr
Cats Network
MeoWork
WiFi of the Tiger
Tabby Town
Killer of the Web
CatNip-Net
Cats Rules The World
Cat Me If You Can
EgoHolic
Hold The Pickles
PAWsitive
Cute Black Pants
Cat's Out
Purrever at Heart
Laws Under The Claws
Cat Nap-Net
Cat's Away
Curiositic
Don't Copy The Copycat
Look At Meow
Ego With Furrr
Catrophic!
Claws Are The Laws
I Am Watching You But You Can't
Purrr On
If I fits, I sits
Live Long And Paw
High Pawformance
Cat's In Charge
Cat's Is Own The House
Purr On
Go And Adopt A Cat
Nine Lives
Secretly Judging You Homie
Pawspurr
You Have Food Im Yours
Turn Up For Tuna
Don't Blame My Cat
Judgemental Furr
Scaredy Cat
Right Meow
The Owner Is Furry Claws
Dog's Opponent
Claws Connection
Whisker
Magnetic Claws
Human Is So Annoying
Scratch By Furr
Furry Scratch
Head Up For Tails
Ruling Meows
Furry Tails
9 Shades Of Tails
Cat Dragged In
Cats Dine In
Hissing Mad
Paws For Life
Persian Paws
Evil Claws
Bombay Furr
Look At My Claws Once
Siamese Network
Clawing for Connection
Ragdoll Routers
Furr Everywhere
Himalayan Homes
Furr Isle
Bark and Meow
Isle Of Claws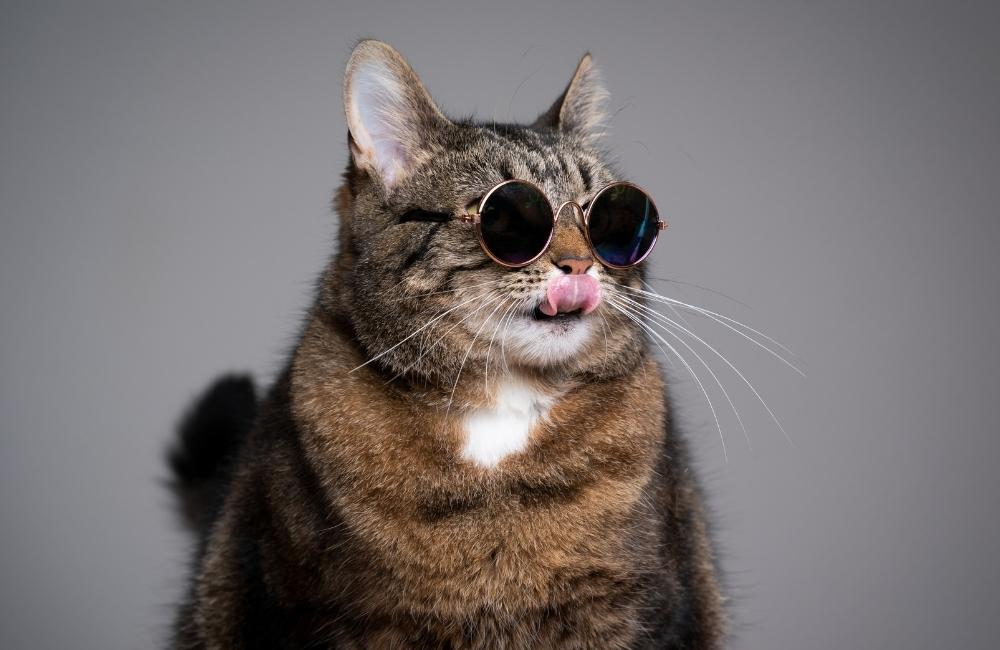 Cute Cat WiFi Names
Cat Home-Land
Fluffy's Network
Crazy Cat Lady's Network
Furball Frenzy
Kitty Korner
Curiositic Creature
Treat For Furry Creature
Skittles Net
Wireless Claws
Clam Claws
Connect For Furry Access
Meow, Click Here For Internet
This is Claws Access
Pretty Furr For a Wi-Fi
Milk Thief
Lan Under The Paws
Cut Your Claws First
Spying On You
Hide Your Poop
Friendly Paws
Neighborhood Claws
Kitten-Lan
Definitely Not A Dog Lover Paws
No Wifi For Dirty Fur
Cleaning Claws
Van Down By The Ruler Paws
The Furry Lan
Get Off My Home Homie
Click Here for Claws Fight
Milk Drop On Nose
All Your Stuff Belongs To Us
Mr. Meowgi
Pawprints
Water Scared Me
99 Problems, But Furr Ain't One
9 Lives
Paws-Spot
I'm Under Your Bed
Pawnection Lost
Catnecting
Sitting On The Top
Claws Gone Wireless
Milky Whiskers
Milk Drop On Whisker
KungFuPaws
Searching For Claws
I Hate My Homie
Spying On You Homie
I Trade CatNip
Smuggling Furry Babies
Eat, Breaking Things, Sleep, Repeat
Free Access For Paws Lover
Call Me Hairy
My Homie Sucks
Once See Black Furr
The Dark Kitten
I Owned The House
I Dropped Things
Nine Lives Connected
Free Claws
Paws Hookup
Secure In Claws
You Will Be Scratch
Whiskes Sniff
Stairing Furr
Secured By Furry Guard
Cut Your Nails
Will You Be My Homie
Mom Use This One
Bill Cat-Net
Your Paw Now
Get Off My Paws
I Am Here, These Are My Superiors.
Catwork Error
Captimus Prime
Scratched Router
Pet Me It's Your Duty
Pick Up Your Shit Homie
Go Away Homie
You Shall Not Puss This
Catwarts WiFi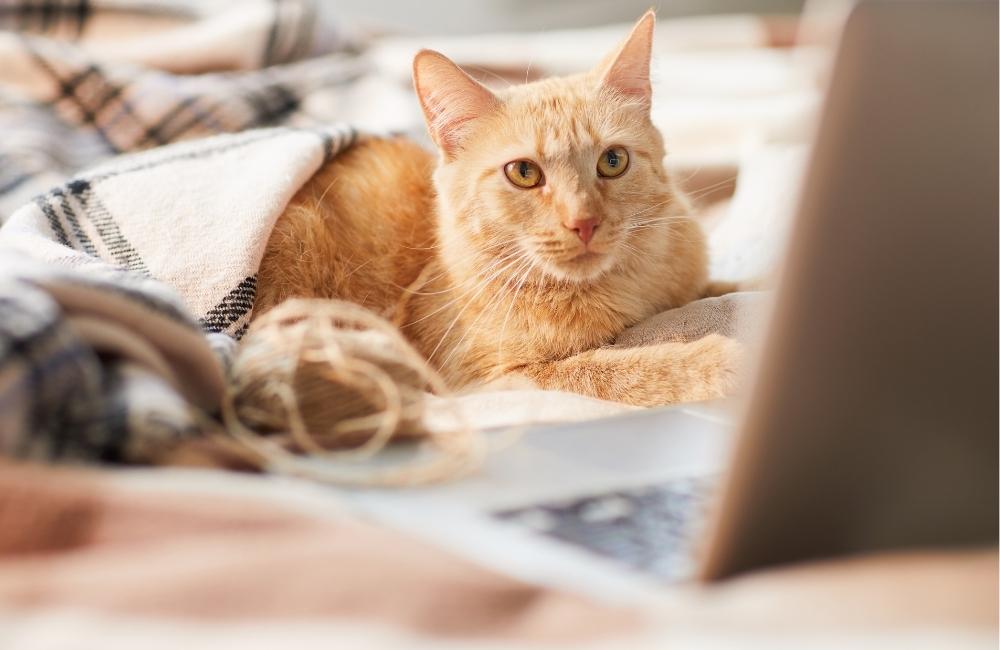 Funny Cat WiFi Names
I Can Read Your Mind
Homie Can You Hear Me
Furr Ranger
Lord Of The Claws
I Hardly Hear You Homie
Don't You Dare To Touch Me
Default Catway
Dark Cat Wifi
I'm Not a Dog, I'm a Cat
Catnection Lost
Paws Off
I Love My Claws
Wifi Catwork
Get Off My Way Homie
Here Is A Furry Wifi
Scratch Everywhere
Cyber Kitten
CatWork Is Coming
Syncing Paws
Lost Catnection
Justice Under The Claws
Justice Given By Claws
Kitten Claws
Silence Of The Paws
Catwork Not Found
Top Secret Catwork
Furr Infected Access
Paw Print Found
How I Meet Paw
Kitten On The Ways
Choose The CatWork
Cut Your Claws
Vladimir Catputin
Paw-some WiFi
Mr. Whiskers' Network
Chairman Meow
Panther's Lair
Furr Catket
Paws Alone
Keyboard Cat
Furry Lady
One Paw To Rule
Lil' Bub
Run Like A Cat
SkyCat
This Is A Wifi Catwork
We Will Find You…And Catnect You
Your Home Is My Home Now
Furry Captop
Catshell
This is Spawtan
The Dark Claws Rises
The PawFather
I'm Catching You
Thor Claws
Iron Claws
You Shall Not Scratch
Cat the wire
Devil Claws
Fighting Claws
Scratchy Land
Angry Furr
Furrlogy
Grumpy Furr
Kitten These Days
Catputer V
Furry Hub
Mary Catporation
Kitty Spy Network
Loki-Fi
Leo Load Rover
Mary Mom Feed Me Full
Now John Wick Have A Cat
What Is The Catrix
Catrix
Leo Router
Ludo-Lan
Mary Totally Sane Cat Girl
Mary The Cat Girl
Access Permited By Loki
Ludo Network
Leo-Fi
Furry Connection
Paws-itively Purr-fect Network
Network of the Wildcats
Tabby-net
I'm Not Like a Dog
How to Come Up With Cat Related Network Names
Think outside the box when coming up with innovative and different WiFi names related to your cat!
Use your favorite movie or book as inspiration!
Be quiet and describe your personal experience with your cat.
Collect some funny or memorable moments you've shared with your cat, and don't hesitate to show them in a witty way!
Do some research on different cat breeds and their personalities and use that to come up with a unique name for your network!
Most importantly, be fun with it, and don't be afraid to want to show your funny flair.
Conclusion
After extensive research, we listed the best cat WiFi names for your router SSID. Whether you have a pun-loving cat as a pet or just want to show your router some attention, this list is sure to have the perfect name for you. After all, your feline friend deserves just as much attention as the rest of the family. Plus, it's great to show off your love of all things cat-related.
Related Posts