If you've ever been on the hunt for a good WiFi name, you know how frustrating it can be. You want something that's unique but not too out there. Something funny but not too cheesy. Something that will make your friends laugh but not make you look like a total dork.
Well, never fear! We've compiled a list of the best creative WiFi names for your home router to stand out from the rest.
Whether you're looking for WiFi name ideas that are punny, hilarious, sarcastic, or just plain weird, we've got you covered.
So read on, and get ready to give your WiFi network a much-needed identity boost!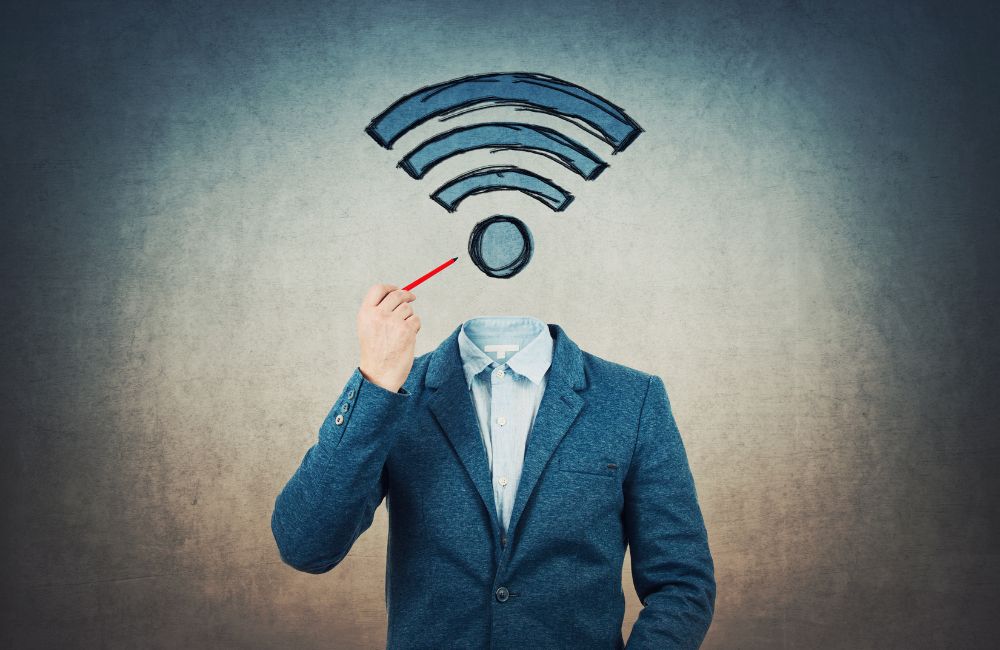 Wireless Sparrow
Not up for grabs
Dialup internet
Just Do It
Every little helps
I am lovin it
Enter Wireless
Don't Mess with my Dog
NASA Station
How Big Can You Dream
Let's invent
Wi-Fi so serious?
Listen and You will See
The Dark Side of the Force
Sauron's Army
Home is Where the WiFi Is
The Internet Is My BFF
I Can't Remember My WiFi Password
This WiFi Is on Fire
The WiFi Is My Jam
I'm a WiFi Junkie
I'm a WiFiholic
The Rebel Alliance
Hogwarts School of Witchcraft and Wizardry
Gondor Calls for Aid!
Winter is Coming
Operate at your optimum
Powered by Creativity
Pushing Limits
Setting standards
Don't Hesitate to Innovate
How Big Does this look infected?
Dare to Steal
Dialup internet
Feed a Doggy for Free WiFi
Pet a Cat for WiFi Password
This Wi-Fi is unsecured
Revenge of the Wi-Fi
Power of Choice
Wireless Made Simple
And you're done
The burning hell
Wi believe I can Fi
Imagination at work
Born this way
Not Just another Wifi
LAN down under
Spying on you
We Don't Need Wires to Communicate
Hogwarts Great Hall Wi-Fi
Benjamin FrankLAN
It's a small World Wide Web
Help, I'm trapped in this router
Series of tubes
Browse Wisely
Silence of the LANs
Get off my LAN!
Brainstorming
Click here for viruses
I can haz Wireless?
Network not found
Bill Clinternet
The Wireless- G spot
I'm under your bed
Connection Lost..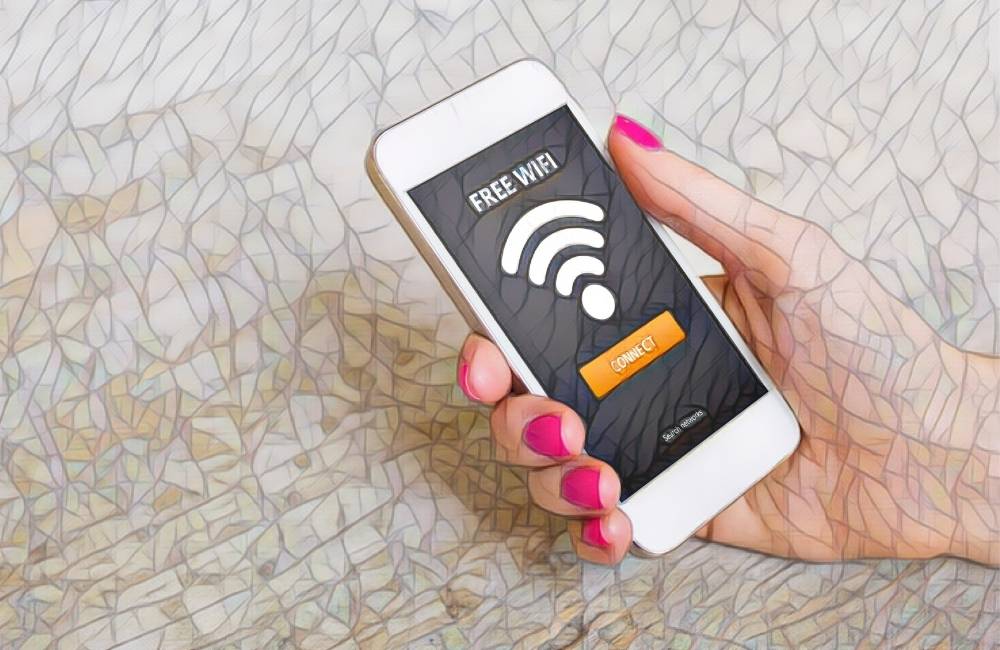 Setting up your device..
My own Damn internet
The SSID Inc.
The promised LAN
Drop it like it's hotspot
Top secret
Area 51
I'm watching you
A Nightmare on Elm Street
Friday the 13th
You kids get off my LAN
Skynet Global Defence Network
Undercover Police Car
Hidden Network
100 Funny Ducks
Not Free Either
Viruses are us
No Internet Access
Malware Repository
Only If You Help Me Pay For It
International Terrorist Network
Will connect for beer
Sorry, you can't use this
LAN Solo
No more Mister Wi-Fi
No freeloaders!
My router, my rules!
No trespassing
Keep out!
This way to the Internet – pay first!
Welcome to my gated community
No public WiFi here!
Internet costs $
Surveillance Station 4
Wi-Fight the inevitable
Nacho Wi-Fi
Go Go Router Rangers
The LAN before time
The LAN of free
Wi-Fight when we can make love
Move on
IP a lot
Jump on the bandwidth
Untrusted Network
WU Tang LAN
Open Sesame
Log out from my Internet
And Don't you come back
Wifi Fever
Blind Sight
Chicken crossed the road to steal our Wi-Fi
Join my bandwidth
Is it me you are looking for?
Dream Create Inspire
Safe levels of radiation
RIP The Internet
Witness Protection
Sorry, you can afford this!
$20 for an hour
Reserved for guests
Let the Wi-Fi win
Forest Moon
Forever & Ever
You can't catch me
Out of your reach
Under Flight Mode
Upload the rain download in Africa
I'm too sexy for Wi-Fi
Try me
You are Wi-Fired
My Nanny Cam
Don't Look At Me
This Old House
You Are On Mute
The Mothership
GoofyGooberTube
Los Pollos Hermanos
Not for sale anymore
Hack me, if possible
Social & Trendy Internet
House Lannister
The Shire
Moisture Farmers
A Link to the Past
This Is My Number One Network
No Wires Attached
The Dunder Mifflin Paper Company
Social Point
Government Of US
Signal Not Found
To Infinity… And Beyond!
The Legend of Zelda
Metroid
Super Mario Bros.
The Slowlane
404 Network Not Found
Establishing your network
Internet Waves Here
The Dude Abides
Virus Infected Internet
No internet here keep looking
My Neighbours Suck
Password is ######
Feel like flying
You lost your connection
You can't crack me
Password is of 10 digits, try it
Pick up your dog shit
You are my crush
Very slow internet
I'm an innovator
Try next door
Log in here
I can read your all mails
I create cool stuff
Yell' Doggy' to know password
Call me for password
Thanks! For trying
Thanks for giving your time
It's not paid by your dad
You are hacked
Click here to update your phone
The Cool Editor
Wi-Fi Gang bang
Welcome to the internet
Cyber Secured
Hack the Planet
Will Work For WiFi
Merlin's Magic
Mossy Knoll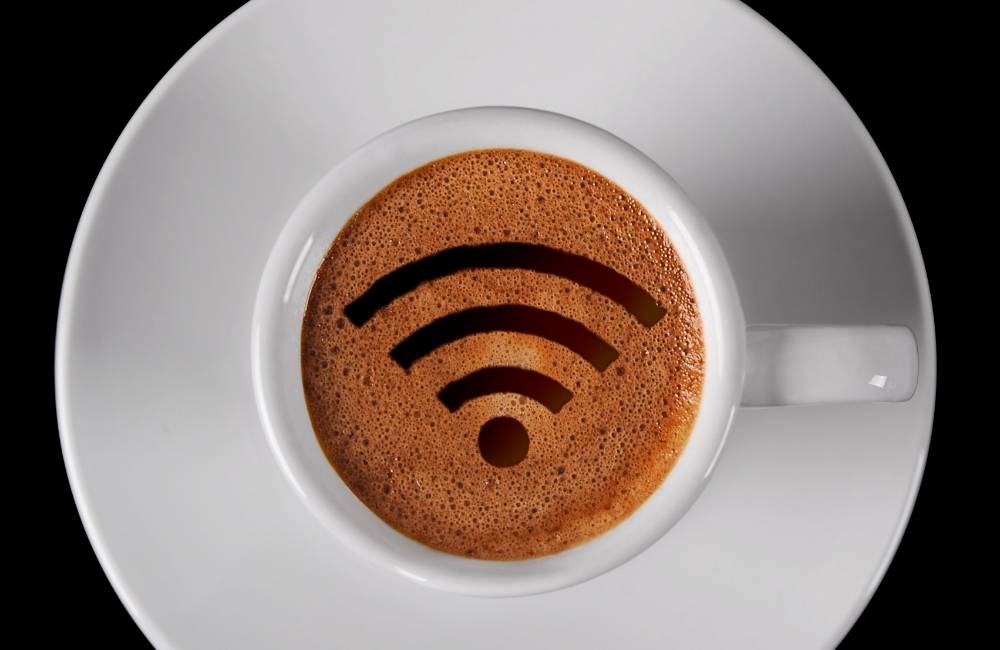 I Believe I Can Fry
Super Thanks for asking Wi-Fi
4 guys 1 router
Out of order try later
I'm the boss around here
No free rides
No free lunch!
Pay to play!
Traffic Sniffer
Trinity Beach Police
Wi-Fi? I Hardly Know Her!
The Dingo Ate My Baby
I'm Sorry Dave, I'm Afraid I Can't Do That
The Matrix has You
Welcome to the Jungle
Go Away I'm Gaming
I Can Haz WiFi?
.LAN of Milk and Honey
YHWH (Hebrew for "God")
No device found
Semper Fi
I make legos
Nothing to see here
Wanna hookup!
There is no finish line
It's licked, WiFight it?
Want free Wi-Fi?
I'm clipping on my Wi-Fi
Alert! Connect at your own risk
Call me for the Pass!
No device connected
You can't pass me!
Error 404
Only for the beggars
Insert your coin here—–
You are on a barren land
Wi-Fi
Public Hotspot
Hackers not welcome!
No guests allowed!
Keep out – this is my network!
No loitering
Be Like Me
Not a Government Wi-Fi
Restricted Section
Loading Failed
Connect to die
I'm the best forget the rest
I Want to Believe
The X-Files
Trust No One
The Truth is Out There
Lazy Internet
Traffic Sucker
Password Free Wi-Fi
Homeless Wi-Fi
Scroll it down
Virus Injected!
You are big spam
Save Wi-Fi save lives
Stop staring
One Stop Shop for Internet
Swedish Mafia Safehouse
The End of Anonymity
Data is the new Oil
We Know Who You Are
Why should you choose a clever name for your router?
Not only will an imaginative name makes it easy to find your wi-fi network when connecting new devices, but it will also give your internet connection a bit of personality. And let's be honest, who doesn't want the funniest, most clever Wi-Fi name around? Plus, it's the best way to show off your new router to your friends and family! So go ahead and identify your network in a witty way – we guarantee you won't regret it!
How to Choose a Creative WiFi Name?
When it comes to router names, you really want to incorporate something ingenious so it's easy to find yours and you don't end up choosing generic names. And way beyond that, it should be something that makes you giggle every time you see it pop up on your phone.
So here are some tips on choosing the best, most clever, and funny WiFi names out there.
Try to come up with something personal to you or your family. It could be an inside joke or something that only you would get. This way, when you see it come up on your phone, it will make you smile.
Don't use your real name, apartment number, or other personal information. Else, you may find that people try to connect to your WiFi just because they think it's you.
Pick network names related to your interests. If you're a Star Wars fan, you can name your network "The Rebel Alliance," or if you're a fan of Harry Potter, you can call it "Hogwarts Express." A fan of video games can choose something like "Pro Gamer" or "I'm a Gamer."
Use the latest trends, special characters like periods, exclamation and hyphens, and random names to come up with a unique and memorable name for your network. And don't forget to have some fun with it! Puns are always a good way to go.
Be innovative! There are tons of cool names out there, so aim for something unique. And if all else fails, you can always change your WiFi name to something nerdy, funny, or full of entertainment.
Over to you…
So there you go with the really creative WiFi names for your home network.
From hilarious names to pop culture references, there's bound to be the best name on this list that's perfect for your home network.
Now go forth and be experimental with WiFi name suggestions!
And if you're still stuck, we've even got a list of funny WiFi names that make you and your neighbors laugh out loud.
More WiFi Names